The Series 10 Finale Of 'Doctor Who' Will See The Return Of A Well-Known Monster
Doctor Who is set to make a huge comeback with its tenth series.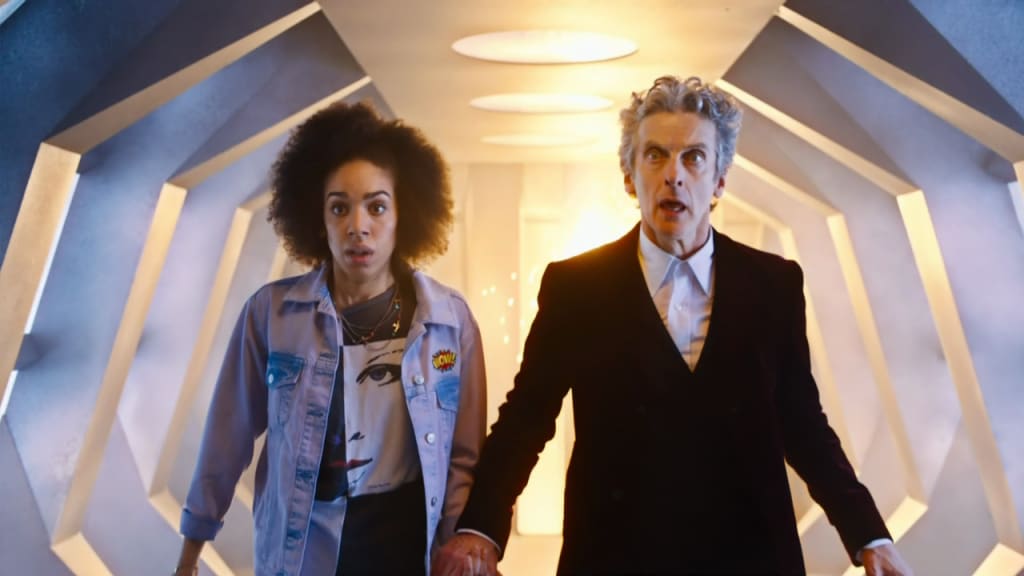 'Doctor Who' [Credit: BBC]
(WARNING: This post contains major spoilers for Series 10 of Doctor Who)
Following its big break in 2016, Doctor Who is set to make a huge comeback with its tenth series. The series will see Peter Capaldi star as the Doctor for the final time before bowing out of the show on Christmas Day. The series also sees the return of Matt Lucas portraying Nardole. Not only that, there's a brand-new companion. Pearl Mackie will step into the TARDIS this series as she sees the universe anew.
Despite #DoctorWho taking a break in 2016 due to sporting events, very little information has been released on what Series 10 has in store. However, very recently on Twitter, the official Doctor Who Twitter page revealed an all-time classic monster will be making a huge comeback during the series.
They're Back, But They Are Not Alone!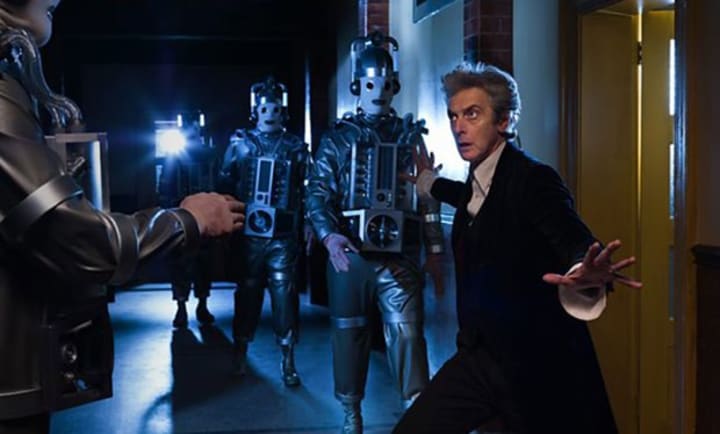 It was plastered over Twitter this week that the original, scary and terrifying Mondasian Cybermen will be making a huge comeback as part of the Series 10 finale. However, it is not just the Mondasian Cybermen making a comeback — the Cybermen from Series 2 in 2006 with David Tennant have been spotted on location alongside the up-to-date Cybermen last seen in 2014.
One dedicated Twitter user, @Mr_Whelan98, recently braved the cold weather and watched the #BBC film Episodes 11 and 12. He then noticed something rather peculiar that never happened during the 1960s broadcast of Doctor Who – The Mondasian Cybermen now have the ability to fly. This is yet to be confirmed, but who knows? There's a selection of photos below:
#dwsr since @nickcbrent likes these, here's all of them. They're basically the same. pic.twitter.com/w4QSz3TDdw— Matt Whelan (@Mr_Whelan98) March 7, 2017
#dwsr Mondas (Cybermen origin) pic.twitter.com/r9jjHyTHl8— Matt Whelan (@Mr_Whelan98) March 7, 2017
#dwsr and thats your lot. If there's filming tomorrow, there will be clearer closer up shots. pic.twitter.com/1uosjrxeAA— Matt Whelan (@Mr_Whelan98) March 7, 2017
The Little Details For the Series 10 Finale
The Mondasian Cybermen have not been used in Doctor Who for over 50 years now. Being one of the Doctor's deadliest enemies, the Mondasian Cybermen are from the planet Mondas, and have been storming Earth ever since their first appearance.
#PeterCapaldi has reportedly always wanted a story with the Mondasian Cybermen ever since he took on the main lead in 2013. With them now returning for the series finale it all but guarantees that Missy will have something to do with it.
The series finale is written by Steven Moffat, who is also bowing out of the show Christmas Day. With this series being Steven Moffat's last series, he's definitely going to want to go out in a spectacular way. With the photos emerging on Twitter, it appears Moffat won't be letting us down this time!