The Genius of Sugar Pine 7
The Streamy's Show of the Year Winners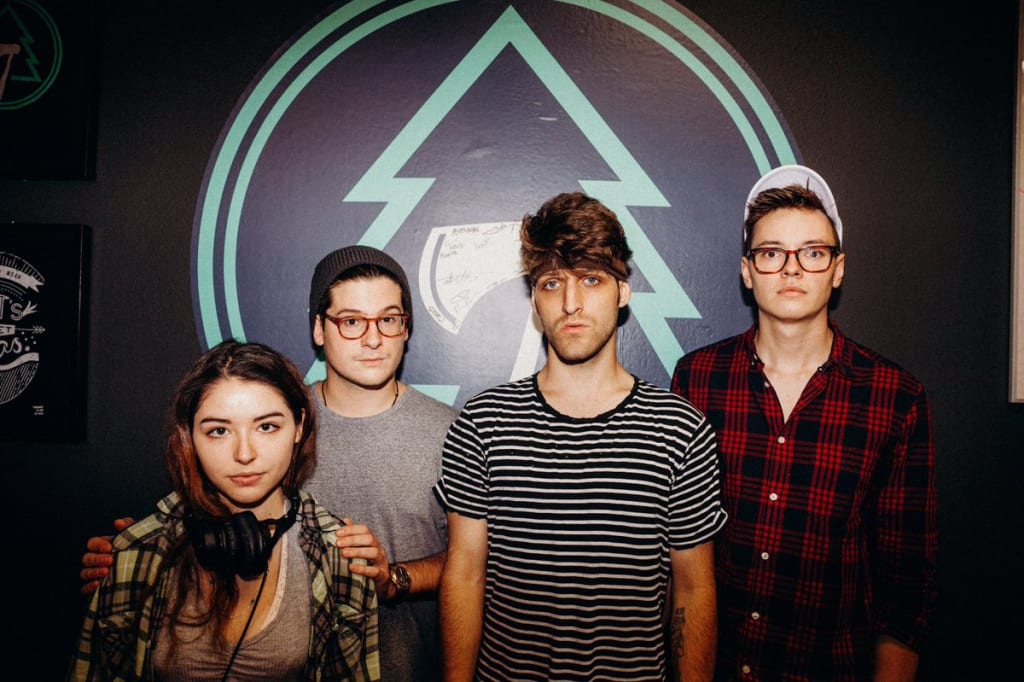 Autumn, James, Cib, and Steven (Pictured Left to Right)
YouTube started off as a way to share your funny fail videos or vacation videos to friends. Since the day that uploading to YouTube began on April 23, 2005, a lot has changed in terms of content on YouTube and for the most part, those changes have been for the best. Of course, we have the annoying diss tracks and beef and Instagram "comedians," but every once in a while someone comes along and shifts the way people think about entertainment on a platform. In the sitcom world, it was The Office that changed people's minds to how shows can be produced. Sugar Pine 7 is a channel that I believe will revolutionize the way that people want their online media to look.
Season 1 of their alternative lifestyle series started on March 23, 2017. In that first season, there were 80 episodes averaging around 6.5 minutes long and posted every other day. Every video has subtitles for on-camera dialogue which are true to speech, meaning if someone messes up a word and it's in the video, the subtitles will reflect that.
What alternative lifestyle means is that every video is a mix of improv comedy playing to a scripted storyline in a vlog style video with voice over at parts. It's a lot of moving parts and when you type it out like I'm doing now, it's not very intuitive. There have been series that have done this sort of thing on YouTube before, but the polish that is put on these is not there, as well as that they are just completely different tones.
The cast of characters is really what makes the show work. They mesh together like water and... water? Anyway, they play off each other, and that way, they are able to keep the characters intact even when just saying whatever comes to their mind. The characters don't come off disingenuous or like they are acting because as they have admitted, it's just an extension of their personalities. My favourite episode and I think one of the overall funniest is titled Sugar Pine 7 (https://goo.gl/NA5Tmq) where the name originates from. It's about their weekend adventure in Idyllwild. This episode showcases their kind of humour the best, in my opinion. The episode that showcases their range the best and is the most visually impressive is Akrasia (https://goo.gl/DTfJAA). It's the last episode of Season 1 and it gives you the perfect catharsis to all the events throughout the season. I find this impressive because it shows off their writing capabilities within the universe they've created.
They have since started Season 2, begun posting content on Rooster Teeth First (a subscription service their parent company offers), and released a horror short film called The Woods (https://goo.gl/jxK3gn). The most amazing thing out of everything, though, is just how well people are reacting to this show in the YouTube community. As the subtitle says, they won the Streamy for Show of the Year, which is a fan vote, but they also got nominated for best comedy.
I think that this show is going to be this generation's version of The Office. It's got a lot of similarities, like the new type of format on a medium where things are beginning to get bland. It's got characters that work together well, and it's relatable to youth these days. It has got everything to make it a hit and I think it will achieve that potential.
-----------------------------------------------------------------------------------------------------------------
Calder Amos-Wood
Instagram: calder_amoswood
twitter: calder_amoswood
YouTube: Boys at Large
About the Creator
I wanted to be like Indiana Jones until I realized that there were probably mosquitos where he did his adventures.
I like basketball, rap music, esports and books.
Twitter: @amos_calder
Reader insights
Be the first to share your insights about this piece.
Add your insights