'The Battered Bastards of Baseball' Shows the Unqualified Success of a Team of Scrappy Rejects
How a Hollywood Actor Took on Major League Baseball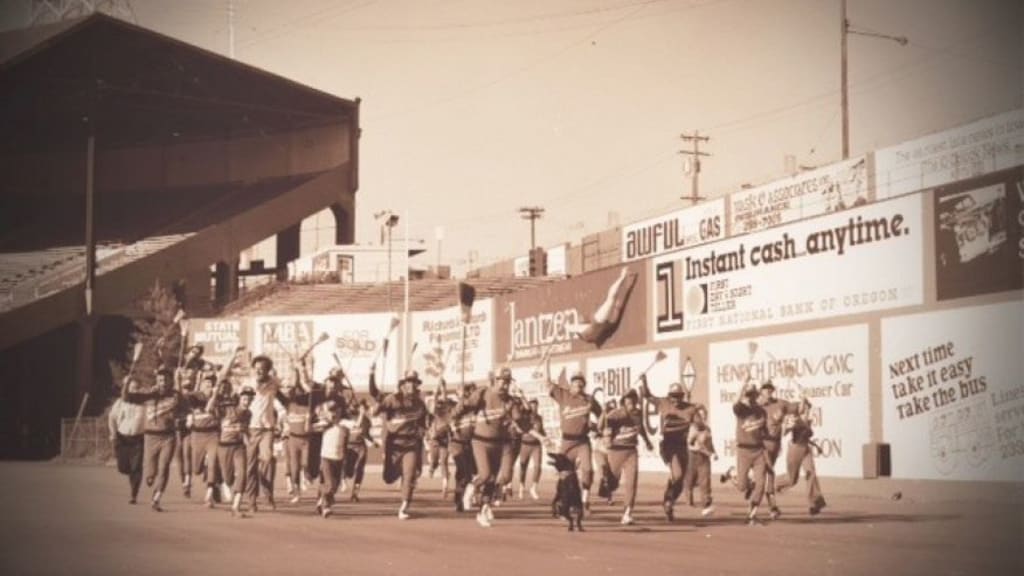 'The Battered Bastards of Baseball' shows the Unqualified Success of a Team of Scrappy Rejects
The Battered Bastards of Baseball tells the improbable story of an actor with a passion for baseball who realized his dream of fielding a professional baseball team through his steadfast efforts. Bing Russell was able to found the single-A Portland Mavericks without any affiliation to a Major League team and was only derailed when Major League Baseball decided to revive AAA baseball in Portland.
While many are familiar with the work of actor Kurt Russell, some may not remember the work of his father Bing Russell. Bing Russell was a working actor with many small parts in western films and television programs. He was best known for his role as Deputy Clem Foster in the western show Bonanza, a role he played from 1961 to 1972.
Bing Russell was a lifelong fan of baseball and spent his formative years hanging around the Yankees' spring training facilities in St. Petersburg, Florida, where he learned all he knew about the sport and became friendly with later Hall of Famers Lefty Gomez and Joe DiMaggio. Directed by Russell's grandsons Chapman and MacClain Way, this film tells a story that feels more like a comedic sports film than the incredible true story that it is.
When Bing Russell saw some of his more regular acting bits drying up in the early 1970s, he found the opportunity of a lifetime in Portland Oregon. With the local AAA Portland Beavers moving to Spokane, Washington, the city was left without a Baseball team of any kind. Seizing the opportunity, Russell managed to secure the rights to field a team and held open tryouts. The Portland Mavericks were established in 1973 in the single A North Western League as a team with no Major League affiliation. Though independent teams had existed in the past, there were none operating by 1973, making the Mavericks the only independent Minor League team of their time and the last ever.
The announcement of the team's formation drew in many players who were rejected in the conventional Minor League system. Though these players were cast out from the system, many of them proved they had what it took to be competitive professional players. While the team attracted many players who were never given a fair chance, it even managed to attract a former Major Leaguer who was an outcast in his own sense. After he had been largely shunned from Major League Baseball over the release of his book Ball Four, which took an unfiltered look behind the scenes of his season with the Seattle Pilots, Bouton retired from the sport. After hearing of the successes of the Mavericks, Bouton was hired to pitch for the team, and did so in the 1975 and 1977 seasons.
In spite of the ragged nature of the their team, the Mavericks actually proved to be quite competitive. Though they were not a power-hitting team, they excelled in base running with their speed and stolen bases. In fact, with 4 division titles in their 5 seasons from 1973 to 1977, the Mavericks made it to the Championship series in 1977, losing to the Bellingham Mariners. After drawing 125,000 fans in 1977, Major League Baseball decided to revive AAA Baseball in Portland and dissolve the Mavericks. Seeing the immense success Russell had achieved in reviving Baseball fandom in Portland, Major League Baseball set out to pay Russell $26,000, over five times greater than the average sum given for baseball rights in a market. Seeing his mistreatment and the true value of what he created, Bing Russell took MLB to court with the intent of being paid $206,000. In a surprising David and Goliath scenario, Russell was awarded his desired sum.
In addition to Bing and Kurt Russell, the Maverick had several distinguished alumni. For instance, pitcher Rob Nelson was credited with the invention of Big League Chew, the shredded bubble gum meant to emulated chewing tobacco. Additionally, Mavericks batboy Todd Field went on to become a film director and actor and received 5 academy award nominations for his film In the Bedroom. In the true, though quite sad fashion of such an odd and outlandish tale, one of the team's greatest legends, outfielder Reggie Thomas has been considered missing since 1984.
The Battered Bastards of Baseball tells the improbable story of one man's dream and how it served to fulfill the dreams of a group of scrappy outcasts.
By: Frederick Park
Reader insights
Be the first to share your insights about this piece.
Add your insights