The 10 Most Expensive Marvel Comics Movies Ever Made
Superhero movies are some of the most popular films in theaters today. Luckily for the industry, the most expensive Marvel comics movies ever made have profited hundreds of millions, and upwards of billions dollars, each.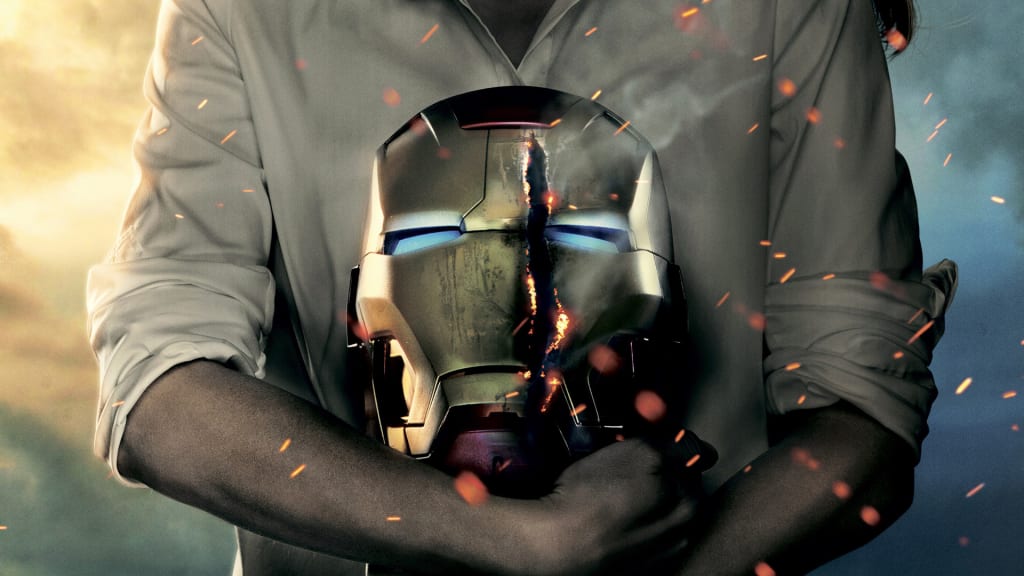 When you look at fan favorite superheroes such as Iron Man, the Incredible Hulk, Captain America, the Human Torch, and Spider-Man, it's no wonder that Marvel packs a super-powered punch in the film industry. Though these superheroes began within the pages of comic books, their fame is at an all time high today, solely due to the production of the most expensive Marvel comics movies of all time. Fans love seeing their favorite heroes on the big screen, and the superhero movie has become a genre all its own.
Because these movies bring in so much money, producers continue to spend more and more each year to bring the comics to life for a new wave of superhero enthusiasts. Fortunately for Marvel as well as for fans, this is the exact formula that keeps moviegoers coming back for more. Just be sure to sit back and relax after you suss out how much money goes into, and comes from, these films with the perfect order to watch the MCU movies.
Beginning the list of the most expensive Marvel comics movies ever made is Spider-Man 2, which stars Tobey Maguire as Spider-Man. This film had a budget of $200 million, and grossed $783.8 million worldwide at the box office. Two other Spider-Man movies received the same $200 million budget: The Amazing Spider-Man 1 and The Amazing Spider-Man 2, which featured Andrew Garfield as Spider-Man. These were also well-received, and though the divide between Tobey Maguire versus Andrew Garfield as Spider-Man grows, it's safe to say that this franchise isn't going anywhere any time soon.
Robert Downey Jr. has stolen the world's heart as the sarcastic Tony Stark. This is one of Marvel's most popular characters, so it should be no surprise that producers have given this franchise a hefty budget. Iron Man 3 ranked in as one of the most expensive Marvel comics movies, with a budget of $200 million, matching the budget of Spider-Man 2. At the box office, Iron Man 3 grossed a whopping $1.215 billion worldwide.
Though not as widely popular as the The Avengers or any of the origin stories that come with that franchise, X-Men: The Last Stand comes into serious contention when considering expensive movies, and had a $210 million budget at the time of production. At the box office, it made around $460 million, but it was not well-received by fans because the plot was considered to be ridiculous. Many believed this movie would doom the X-Men franchise, and still serves today as an example of how a big budget film doesn't always guarantee it will garner positive reception by its viewers.
Black Panther was one of the action comics made by Marvel that became extremely successful because of its cultural significance, as well as its entertainment factor. With a budget of $210 million, Black Panther creeps up the list as one of the most expensive Marvel comics movies making over $1.325 billion worldwide at the box office. The mixture of its action-adventure/superhero comic genre with the underlying political points made it an entertaining film for all to enjoy.
Because The Avengers combines so many of the most popular superheroes into one story, these movies have received some of the highest budgets of all time. The first Avengers movie was budgeted at $220 million, and it profited at $1.519 billion worldwide. It's no surprise that this movie was so successful seeing as how fans of all ages were excited to see the Avengers finally unite as one on screen.
At a budget of $232.3 million, Guardians of the Galaxy is one of the most expensive Marvel comics movies ever made, and it created a lot of buzz from viewers who thoroughly enjoyed the film. It profited $773.3 million worldwide, even though many consider it to be a loose remake of The Avengers set in outer space with new characters. Fans of the film agree that people who don't like comic books will still love Guardians of the Galaxy for its humor and sense of optimism.
Captain America has always been well-received because Steve Rogers could be considered the ultimate superhero. Men who are die-hard comic fans and consider comics among the most valuable books in existence, as well as women who want to swoon over the actor Chris Evans, will easily enjoy this film. Captain America: Civil War was budgeted at $250 million and profited $1.153 billion worldwide.
Another film in the Spider-Man series featuring Tobey Maguire is Spider-Man 3, which ranks in as the third most expensive Marvel comics movie ever made with a budget of $258 million. At the box office worldwide, Spider-Man 3 grossed $895 million, which is more than any other Spider-Man film to date. The relationship between Tobey Maguire and Kirsten Dunst will forever be remembered on the big screen as the epic love story between Spider-Man and Mary Jane Watson, and established Spider-Man as a superhero that will transcend generations.
The second movie in The Avengers series is Avengers: Age of Ultron, which came out in 2015 and had an insanely high budget of $279 million. In the box office worldwide, Age of Ultron profited $1.405 billion, and it received powerful reviews by critics and viewers alike. The Avengers come together for much greater battles than the average superhero can handle alone, saving the world from impending doom against the most improbable of odds. The high drama and peril that each superhero must face makes this one of the coolest movie to watch.
The most recent installment in The Avengers franchise came out in 2018, and it should be no surprise to fans when they hear that it was the single most expensive Marvel comics movie created to date. Avengers: Infinity War had a budget of $300 million, and its worldwide profit was over $2 billion at the box office. Apparently, this movie crossed the $1 billion profit margin faster than any other movie ever made, so it's clear that superhero movies are continuing to grow in popularity. It should also come as no surprise that this means the budgets for these films will only continue to grow in order to make them bigger and better with time.
While it's hard to imagine so much money being spent to create one film, there's a lot that goes into the production of a series of interconnected films that have so much technology and ever-increasing popularity. Also, with many top actors participating in these films' successes, that budget will only continue to rise. Fortunately for Marvel, these movies are profiting quite a lot, easily making up for the cost of production while still tantalizing moviegoers with only a taste of what is yet to come. While these are the most expensive Marvel comics movies ever made, it'll be exciting to see what's next for the future of Marvel movies, even if the MCU starts to focus on personal stories after Endgame premieres.