Taylor Kinney is on Leave from 'Chicago Fire' for the Time Being
Viewers are hoping Taylor Kinney's leave of absence is temporary.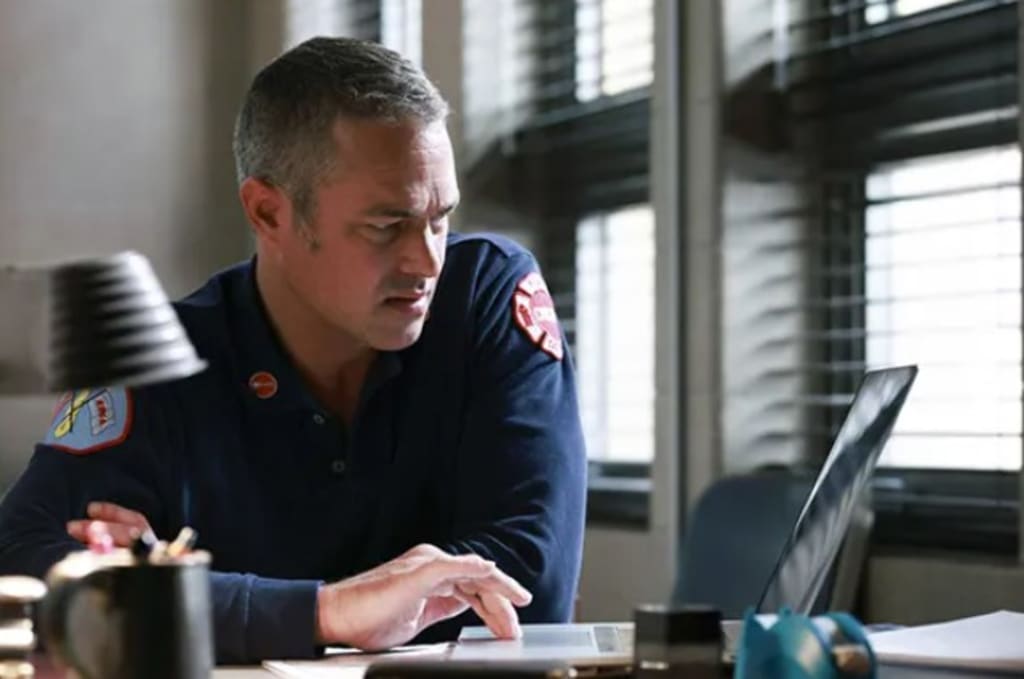 Kelly Severide played by Taylor Kinney/Getty Image
Chicago Fire is one of the three shows in the One Chicago prime time drama franchise consisting of Chicago Med, Chicago Fire, and Chicago PD on NBC.
Fans of Chicago Fire have noticed that Taylor Kinney is on leave from the show for the time being. Viewers are hoping that he will be back soon. His abrupt leave has prompted rewrites because he was scheduled to be a character for the current 11th season of the popular show.
Deadline reports that Kinney is on leave from the show to take care of a personal matter. No one knows what the personal matter is or whether his absence will be permanent.
Season 11
Season 11 was already in pre-production when Kinney suddenly announced his exit from Chicago Fire back in January, according to Hello Magazine. The cast and crew were informed of his upcoming absence in the middle of production. The 41-year-old actor has been a cast member since the very first episode aired that aired on October 10, 2012.
With him missing from several episodes in season 11, there are a lot of questions about if Kelly Severide is leaving Chicago Fire permanently. If so, what will happen to his character?
An Explanation for Kelly Severide's Absence
Chicago Fire Department Lieutenant Kelly Severide received a last-minute offer to join a temporary arson investigation program in Alabama. Severide sees that as a great opportunity because arson is his specialty.
The former Vampire Diaries star is a central character on Chicago Fire. If he does not return, it will be a terrible loss for the show. Viewers are missing him because they have grown attached to the on-screen romance between Kelly and his new wife Stella Kidd, played by Miranda Rae Mayo.
Kelly started dating Stella, another firefighter at Firehouse 51, in Season 4. They become engaged in Season 9 and got married in Season 10. Before Stella, Kelly had dated several other women on the show. Fans want to continue seeing Kelly and Stella together.
Not the First Time
Over the years, Chicago Fire has survived several high-profile exits. However, Kinney's leave of absence is affecting the show more because it was abrupt, and his story had to be rewritten to cover his absence. Therefore, what viewers are seeing now was not part of the original plan for the season.
It was much easier when Captain Matthew Casey, played by Jesse Spencer, left the show after Season 10 in October 2021 to focus on becoming a director and spending more time with his family. Spencer and Kinney are very close in real life. Spencer has offered to help out the team in any way he can which means he could return to Chicago Fire.
When Will Kinney Return?
There is no timeline for when Taylor Kinney may come back to Chicago Fire, although the series has made it clear that it will be a while before it happens. Since Kelly's lines have already been rewritten for Season 11, it is doubtful that viewers will see him at all during this season.
All fans know now is that Kinney is on leave for the time being. The actor, NBC, Chicago Fire, or Wolf Entertainment have not released a statement about his return. If he does not return, it will be a terrible loss for the show and its many fans.
The bottom line is that it will be very difficult to imagine the show without Taylor Kinney.
About the Creator
Margaret Minnicks shares articles with readers all over the world. Topics include celebrities, royal family, movies, television, foods, drinks, health issues, and other interesting things. Thanks in advance for TIPS that are sent my way.
Reader insights
Be the first to share your insights about this piece.
Add your insights