Sundance 2020 Movies: Dee's 'Ones to Watch'
Sundance 2020 opens tomorrow and this year's lineup is diverse, fempowering and downright awesome - here are 13 movies at the film festival that I recommend you watch, including 'Never Rarely Sometimes Always', 'Kajillionaire' and 'The Assistant'!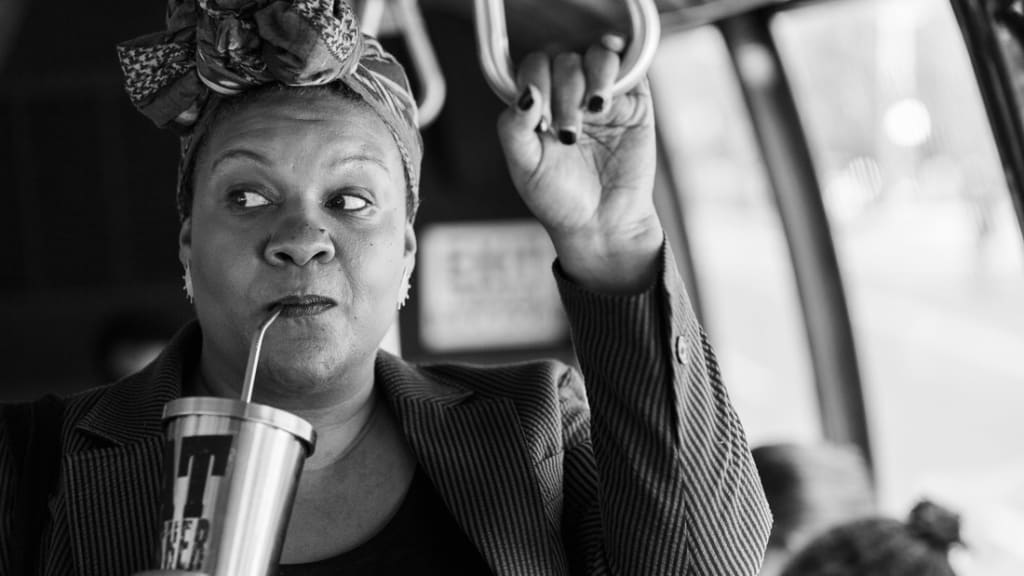 The 40-Year-Old Version, Starring Radha Blank (Source: Sundance)
Dinner in America (US Dramatic Competition, January 24)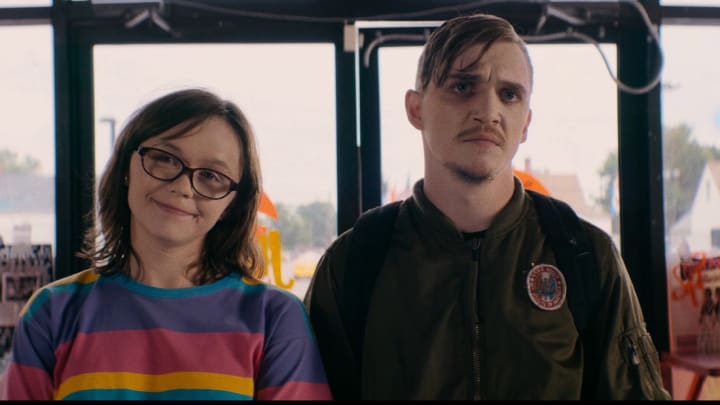 What's it about?
This indie comedy follows a punk rock artist and an infatuated fan who decide to go on the run together. It's directed by Adam Rehmeier and produced by the one and only Ben Stiller.
Why would I watch it?
This film may have a title similar to a famous Supertramp song that I love, but that's not the only reason I'd like to see it. It looks fun, colourful and quirky.
Why should you see it?
Watch if you love a good 'opposites attract' kind of story. Back to the Future fans will also be delighted to see Lea Thompson show her face.
Minari (US Dramatic Competition, January 26)

What's it about?
When a Korean-American family relocate from the West Coast to Arkansas, they have to adapt to living in a mobile home in rural America. Faced with their new way of life, calamity and dysfunction ensue.
Why would I watch it?
I love a good dysfunctional family drama and I am a fan of Korean melodrama too.
Why should you see it?
Not only does Walking Dead star Steven Yuan play the main character - he is also the executive producer of this film. The film is also financed and distributed by A24, the genius behind The Farewell, Lady Bird and Uncut Gems.
Never Rarely Sometimes Always (US Dramatic Competition, January 24)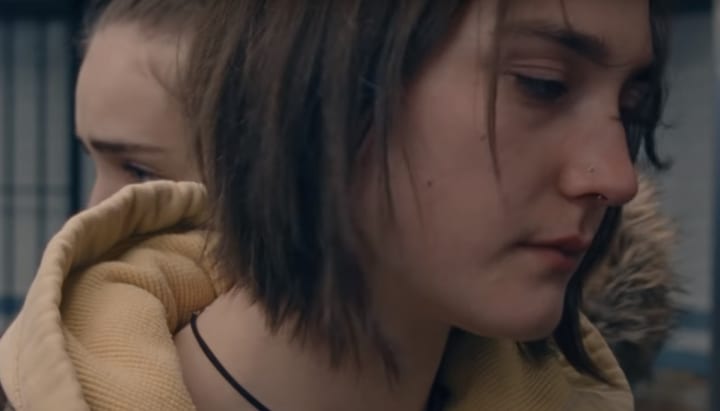 What's it about?
When a teenage girl discovers she is pregnant, she realises she does not have the resources to keep the baby. Her cousin supports her in her decision, but the two have to travel to New York in order for her to have a termination.
Why would I watch it?
This film is bound to cause controversy, but without these types of films, how can we recognise that America's anti-abortion laws have such a devastating impact on women? As this is an issue I feel strongly about, I would definitely watch this film, as I also enjoy stories with strong female characters at their centre.
Why should you see it?
For the reasons I've stated above. It should also be considered by those who enjoy gritty films and intimate, naturalistic camerawork.
Shirley (US Dramatic Competition, January 25)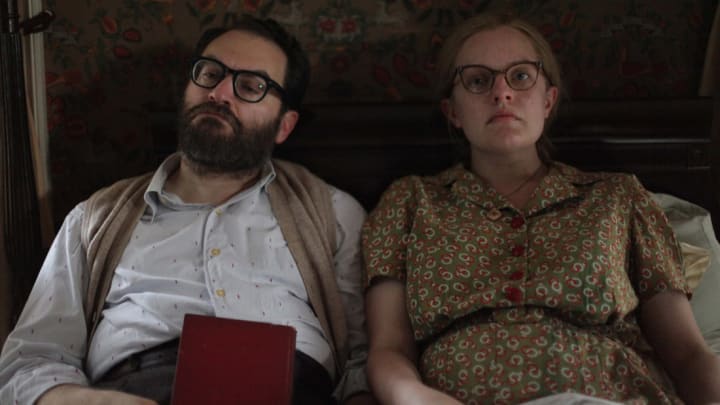 What's it about?
Based on the novel by Susan Scarf Merrell, this is a period drama that follows a young couple who stay with and look after a rich horror author and her husband in exchange for a free room in their house.
Why would I watch it?
The film is directed by Josephine Decker, and I loved Madeline's Madeline. Being a Handmaid's Tale fan I am also partial to a bit of Elisabeth Moss and I go crazy whenever I see Michael Stuhlbarg on the big screen.
Why should you see it?
Shirley sounds like it's witty, unhinged and will be perfect if you love dark comedies about eccentric couples.
The 40-year-old Version (US Dramatic Competition, January 25)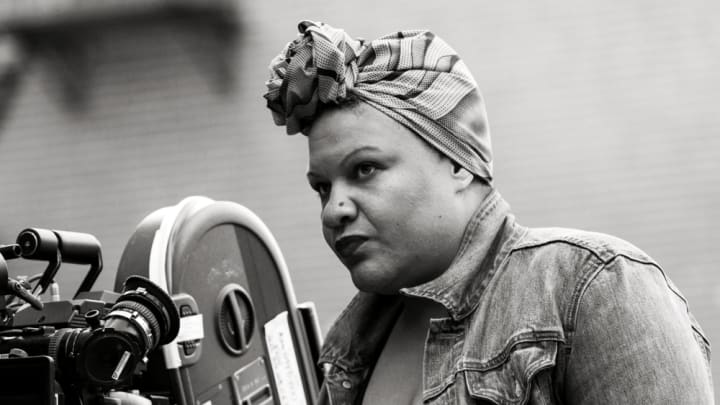 What's it about?
Nope, this isn't a remake of the 2005 comedy starring Steve Carell. It's about a New York-based artist who rediscovers her creative spark at the age of 40 when she decides she wants to pursue a career in rap, and she teeter-totters between hip hop and working as a playwright.
Why would I watch it?
This film observes a headstrong female character who is determined to not let her age or the marginalisation she is experiencing stop her from pursuing her dreams. What's not to like?
Why should you see it?
Including the reasons I've given, the film is shot in black-and-white and gives the viewer a different perspective of New York City. Radha Blank, the lead actress and writer has called it "her love letter to New York".
High Tide (World Cinema Dramatic Competition, January 27)
What's it about?
An Argentinian drama which follows Laura, a woman who grows cautious of two contractors who are working on the garden of her expensive beach house. Is her paranoia caused by the contractors, or by the fact that she had an affair with their boss and her husband does not know?
Why would I watch it?
It is always interesting to see how different economic classes interact in film and how their relationships are represented, and the focus is also on a troubled character who is unhappy with her marriage. I'm curious to see how Laura deals with the issues she faces.
Why should you see it?
High Tide looks set to be an emotionally intimate film in which the main characters are very human, and although they have made mistakes, you will find yourself relating to them.
Downhill (Premieres, January 26)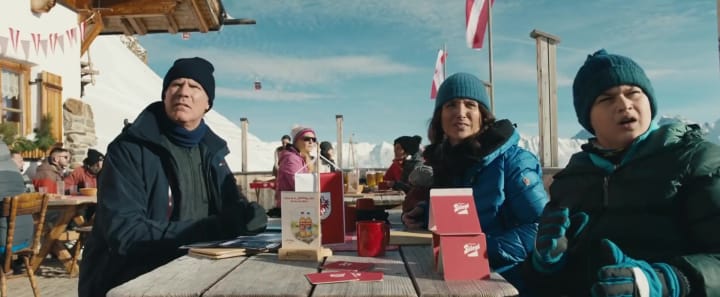 What's it about?
When a family of four embark on a ski trip vacation in the alps, they experience an avalanche which does not harm the family, but harms their relationships with one another. Stars Will Ferrell and Julia Louis-Dreyfus.
Why would I watch it?
Downhill is based off Force Majeure, which I watched in 2015. I really enjoyed the dry, drawn-out humour and watching the characters as their fun family holiday deteriorated into conflict and dysfunction (yes, I'm a terrible person). I'd like to see the American version.
Why should you see it?
You'll be given the gift of Will Ferrell in a more serious, black-comedy role, which is something that doesn't happen too often.
Falling (Premieres, January 31)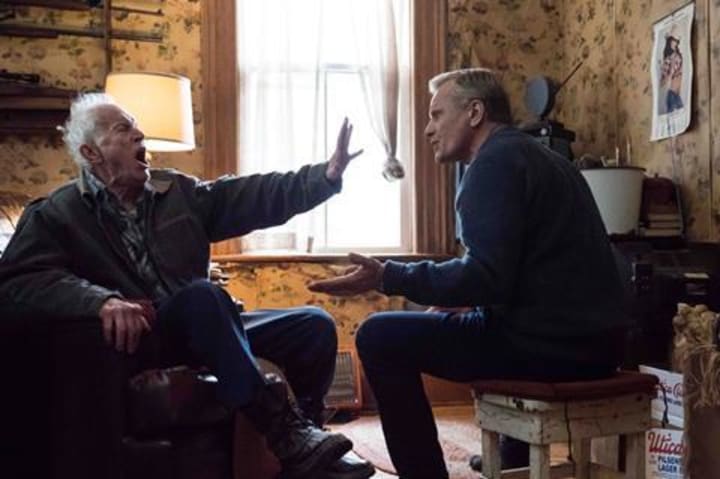 What's it about?
In his directorial debut, Viggo Mortensen plays John, a man who lives with his partner (Terry Chen) and daughter (Gabby Velis) in California. When John tries and relocate his elderly and old-fashioned father, who is in ill health, closer to them, disagreements begin to occur between the men from two contrasting generations.
Why would I watch it?
I want to see how the family members' relationships are tested (can you tell I thrive off films about family conflict yet?), but I also want to see how they resolve their differences.
Why should you watch it?
If you enjoy films that comment on key social issues and follow characters with clashing morals, you will enjoy Falling. It is also exciting that Mortensen is directing as well as acting.
Kajillionaire (Premieres, January 25)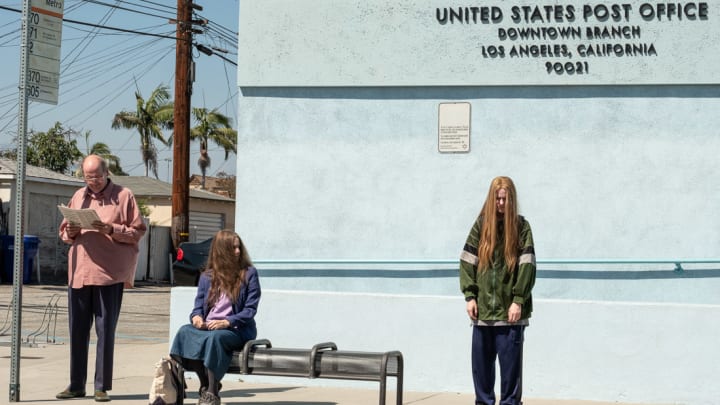 What's it about?
A 26-year-old con artist knows nothing else other than a life of stealing and conning - and she is good at it, until a young woman named Melanie becomes interested in her and her parents' crime endeavours and turns their world upside down.
Why would I watch it?
Duh, it's Miranda July and she's only like, one of my all-time favourite indie directors!
Why should you watch it?
Watch if you love Miranda July like me, watch if you love crime films. Every person loves one or the other, or both, so there's no reason to not watch this.
Promising Young Woman (Premieres, January 25)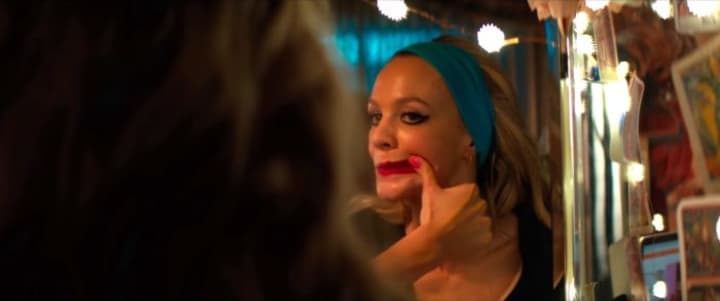 What's it about?
A medical school drop-out trawls nightclubs on weekday evenings in order to seek vengeance on the kind of men she believes are a threat to herself and other women.
Why would I watch it?
It'll be nice to see creepy misogynists who take advantage of women getting what they deserve. Plus, Margot Robbie produces.
Why should you see it?
With an intelligent and headstrong female character at its centre, Promising Young Woman is an exciting, twisted tale and also a strong voice for women.
The Last Shift (Premieres, January 27)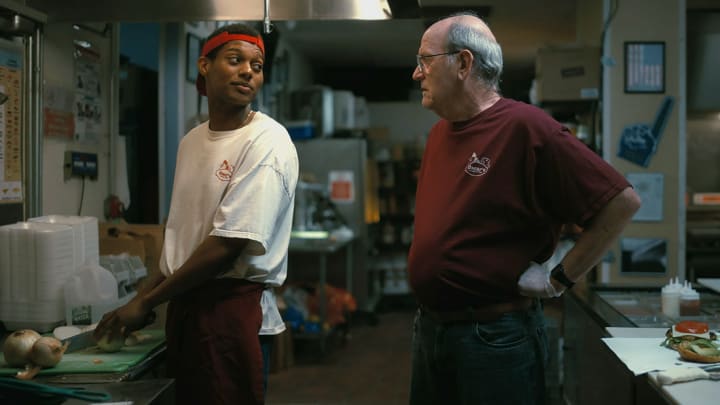 What's it about?
Middle-aged Stanley has been working at Oscar's Chicken and Fish for 38 years, and he's had enough. His replacement is a young humanitarian columnist who is outspoken about his political views, and at first, the two are like chalk and cheese. But they soon realise that they are both working-class men who have both been exploited by the system.
Why would I watch it?
Having worked in fast food before, albeit briefly, I have experienced how this industry can be a lotta stress for a little wage. I will be able to relate to the characters.
Why should you see it?
Like Viggo Mortensen's Falling, this film focuses on two men from very different walks of life. If you enjoy films where two contrasting characters bond over how they are both affected by challenges in society, you should definitely watch The Last Shift.
The Assistant (Spotlight, January 24)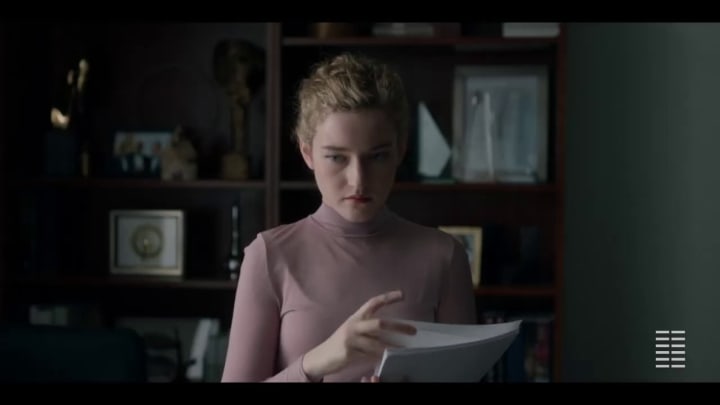 What's it about?
A female college graduate looking to work in the media scoops up an excellent job opportunity as an admin assistant for an entertainment giant. However, she soon realises the working environment is toxic, especially for young women like herself.
Why would I watch it?
We live in an age where unfortunately the film and television industry is a breeding ground for the degradation and misrepresentation of women, and I think it's vital this huge problem is addressed.
Why should you watch it?
Watch this film if you are passionate about the #MeToo movement and you want to see a shift in the misogynistic rules that govern our modern world.
The Perfect Candidate (Spotlight, January 23)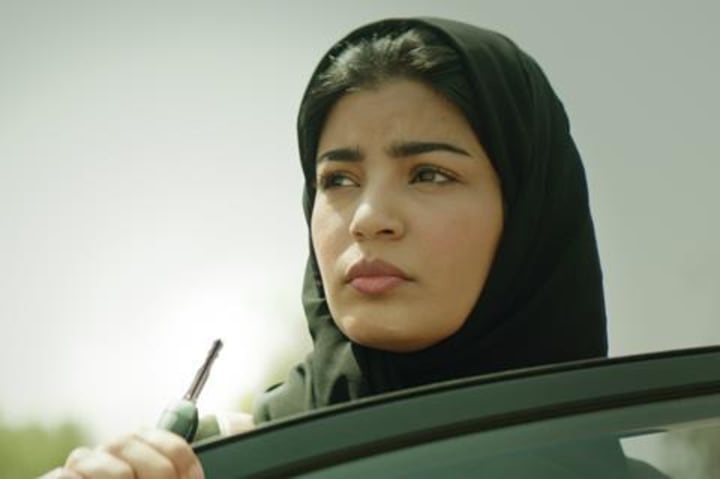 What's it about?
The first feature film to be directed by a Saudi woman, The Perfect Candidate follows a young doctor who needs to attend a conference in Dubai. However, she cannot travel there without a male guardian's approval. When she seeks political help she accidentally places herself as a running candidate for the municipal council, and her campaign attracts more attention than she expected.
Why would I watch it?
Yet another film in the lineup which has a strong female character and a bold storyline at its centre - how many is that, about 6 now? This is great! I'd also watch it because I'd like to see more films produced by Saudi women.
Why should you watch it?
Although this movie gives a tongue-in-cheek insight into a society ruled by the patriarchy, it nevertheless also reveals the very real issues that women living within this system have to face.