17 New Indie Films You Need To See in 2020
2020 looks set to be jam-packed with exciting new indie movies - here are 17 of the most highly anticipated independent films coming out in 2020, from dysfunctional family drama 'Downhill' to the thrilling 'Promising Young Woman'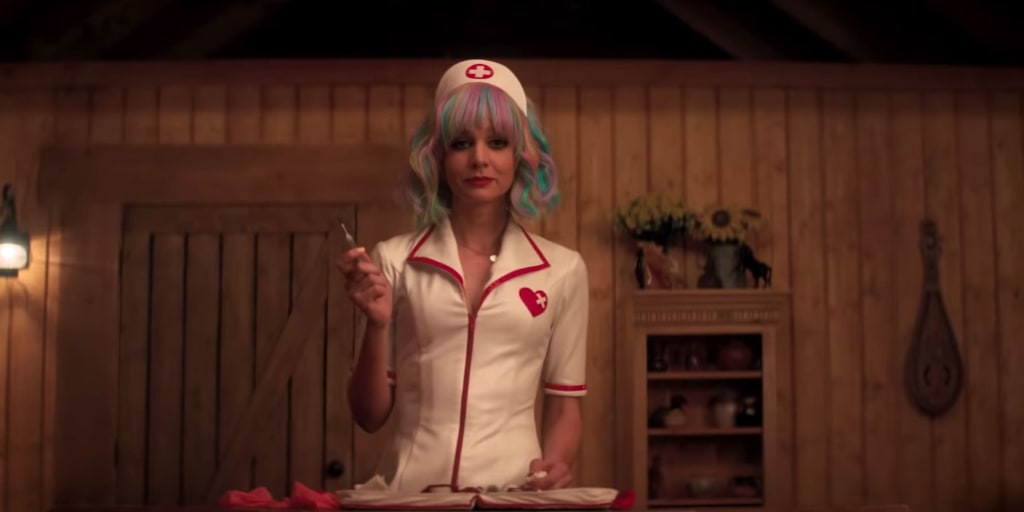 Carey Mulligan in 'Promising Young Woman'
Jojo Rabbit (January 2020, Fox Searchlight Pictures)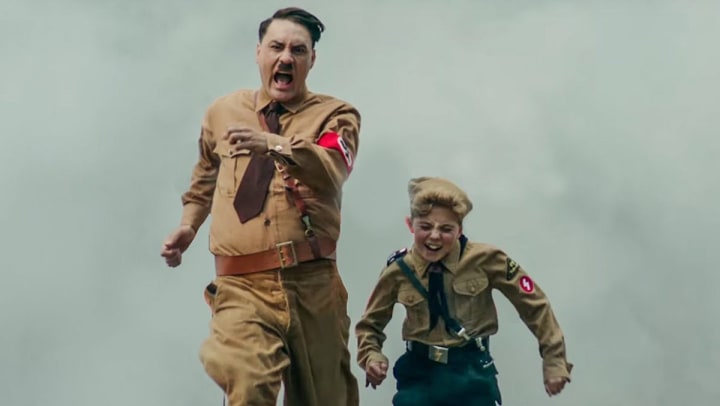 Directed and produced by Taika Waititi, the director of Thor: Ragnarok and genius behind What We Do in the Shadows, Jojo Rabbit is a satirical depiction of Nazi Germany following a 10-year-old who has Adolf Hitler for an imaginary friend. Starring an honourable cast including Waititi himself, Scarlett Johansson and Sam Rockwell, this tongue-in-cheek comedy is already screening in US cinemas but will have its premiere in the UK and other countries worldwide from January 1st onwards.
Let Them Have Their Way (January 2020)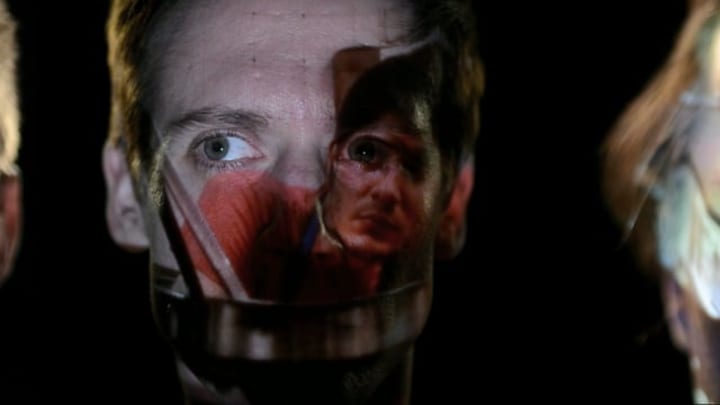 Currently the largest independently financed film produced in Western New York, Let Them Have Their Way may be one of the most unconventional films you will see in 2020. This thought-provoking feature made on a budget of $750,000 combines a fictional narrative surrounding three young couples with clips of real-life found footage relating to consumerism, advertising and self-help culture. It is said to be a "highly innovative remix film" and can be seen in US cinemas from January 10th.
Run (January 2020, Lionsgate)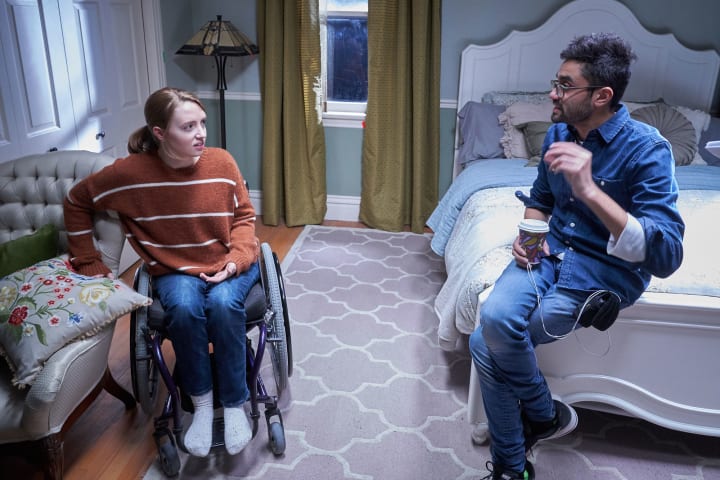 If you enjoyed the critically-acclaimed thriller Searching written and directed by Aneesh Chaganty in 2018, you definitely need to keep an afternoon free to go and watch his new release Run. Starring American Horror Story's Sarah Paulson, Run follows a disabled teenager who has been raised in complete isolation by her mother. Many plot points are currently secret and have not yet been revealed, however this makes the film all the more intriguing. This suspense film will be in US cinemas from January 24th.
The Assistant (January 2020, Bleecker Street)
The Assistant is an upcoming drama which looks likely to keep viewers on the edge of their seats. It examines the life of a young female graduate, Jane, as she takes on a job as an office assistant in the entertainment industry. It has been said to provide a powerful insight into the flaws of the entertainment industry and in particular how misogyny is a worryingly prevalent problem for women working in this sector. It will be released by Bleecker Street on 31st January in the USA.
What About Love (February 2020, XLI41)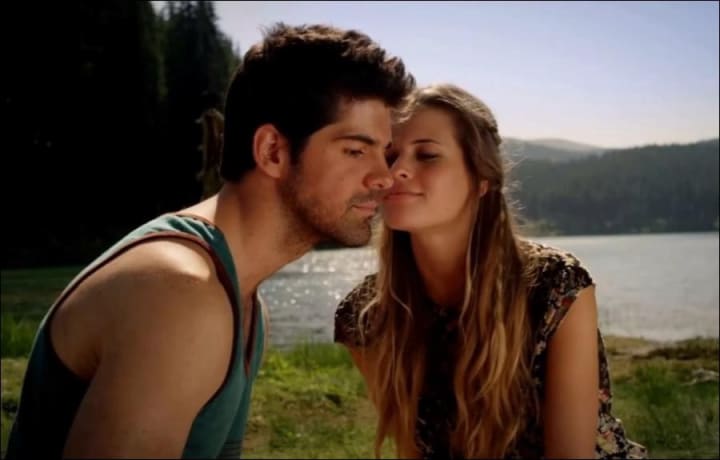 An indie film for the romantics to look forward to on Valentine's day – What About Love follows a young couple who document their experience of love via film whilst they are on a trip together in Europe. The couple later realise that the film they have made will not only change their perception of love, but also how their parents in long-term marriages see it. This moving story stars Sharon Stone and Andy Garcia.
Downhill (February 2020, Fox Searchlight Pictures)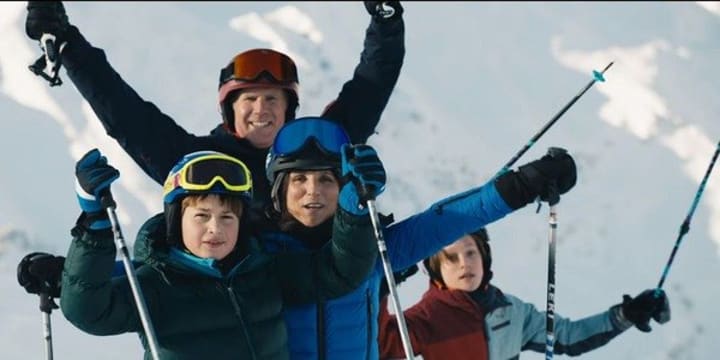 This dysfunctional family drama is an American adaptation of Force Majeure, a critically-acclaimed Swedish-Norwegian film released in 2014. The film follows a family whose lives are turned upside down when they come face-to-face with an avalanche during a ski trip in the French alps, which forces them to examine their reactions to the natural disaster and how it has affected their relationship with one another. The cast features an impressive line-up including Will Ferrell, Julia Louis-Dreyfus and Miranda Otto, and the film is written by Nat Faxon and Jim Rash, the brains behind The Descendants. Downhill will be released in the USA on 14 February and UK on 28 February.
The Invisible Man (February 2020, Universal Pictures)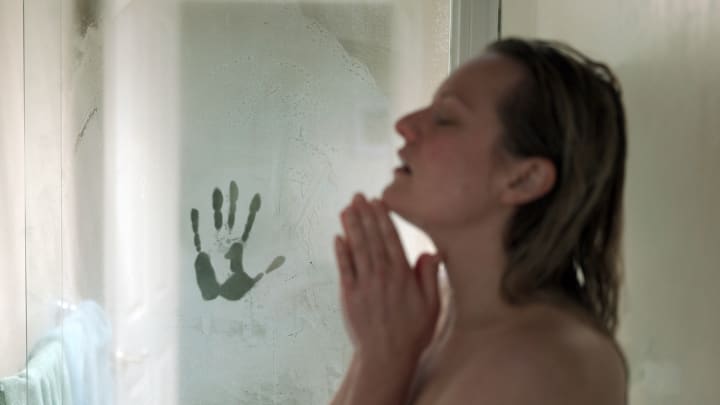 A modern adaptation of the novel by H.G Wells, this upcoming horror-thriller stars Elisabeth Moss (Handmaid's Tale and Us) as protagonist Cecilia. Cecilia is the victim of an abusive relationship, and when her manipulative husband commits suicide, she begins to feel like she is being followed by a malevolent presence that she cannot see. The Invisible Man can be seen in cinemas worldwide from 28th February.
Wendy (February 2020, Fox Searchlight Pictures)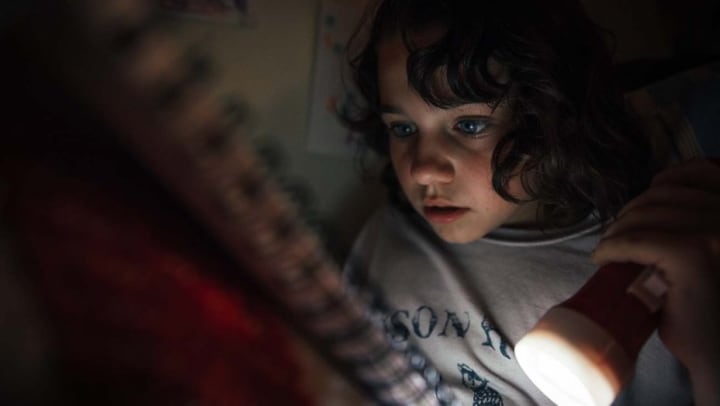 Although this version of the children's classic Peter Pan has been developed with more realism and grittiness, it will still gift its viewers with the magical feelings of fantasy and wonder that are inspired by the original story. Produced on a budget of $5 million, the film follows Wendy Darling and Peter Pan as they try to escape the inevitability of growing up whilst living on an extraordinary island where time is not all it seems. Wendy will premiere at the Sundance Film Festival on January 26th and can be seen in UK and US cinemas from 28th February.
Never, Rarely, Sometimes, Always (March 2020, Focus Features)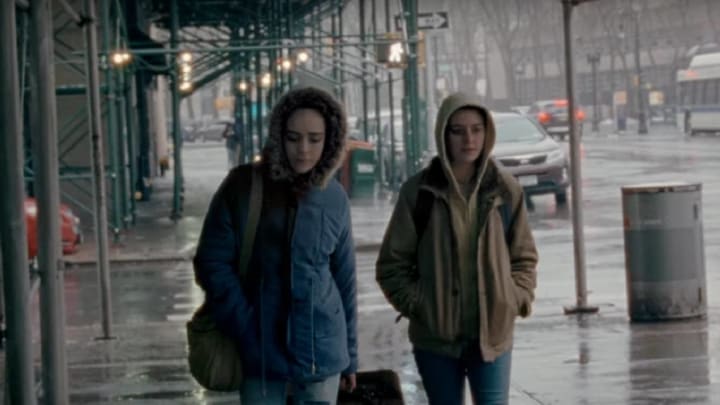 This heartfelt drama from the director of Beach Rats (Eliza Hittman) observes the struggles of a teenage girl who has fallen pregnant unintentionally and the support she receives from her cousin as she sticks by her side to help her with whatever decision she makes. The relationship of the two girls grows stronger when they decide to travel to New York from their hometown in rural Pennsylvania, as together they both face challenges they never expected. Never, Rarely, Sometimes, Always will premiere at Sundance on 24 January and cinemas around the USA from 13 March.
The Roads Not Taken (March 2020, Bleecker Street)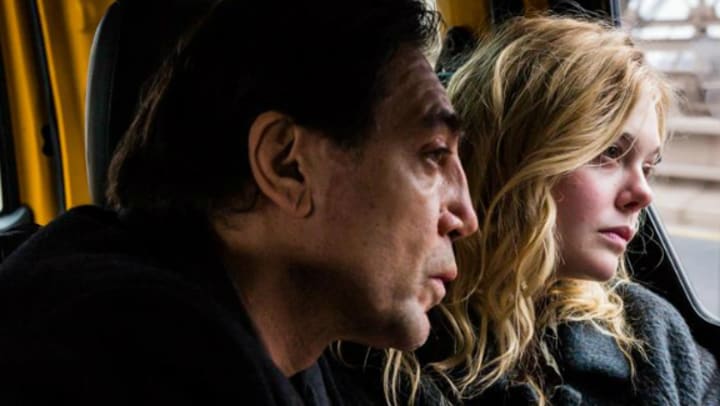 If you take an interest in films which deal with mental health and the impact mental illness can have on a family, you should definitely consider watching The Roads Not Taken in March. The story follows Leo (Javier Bardem) and his daughter Molly (Elle Fanning), as they spend 24 hours together, and presents how they are both challenged by Leo's unpredictable but also fascinating mental states. The film will be released on 13 March in the US.
Antlers (April 2020, Fox Searchlight Pictures)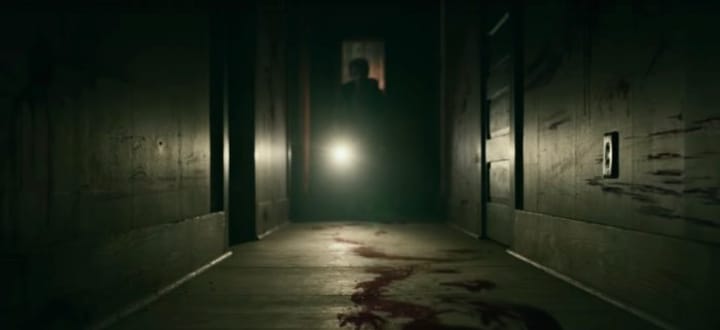 One of the most anticipated horror movies of 2020, Antlers is produced by Guillermo del Toro and is centered around a young schoolboy who knows a terrifying secret which is hidden deep in the forest next to the small town in which he lives. It is up to his teacher and her sheriff brother to put together the pieces and uncover the monstrous secret the young boy is hiding. Antlers hits cinemas worldwide on 17 April.
Promising Young Woman (April 2020, Focus Features)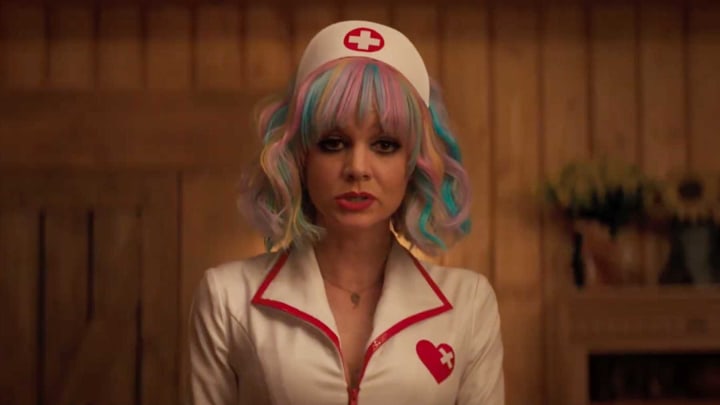 Promising Young Woman looks set to make jaws drop next April with its unique take on female revenge. Carey Mulligan plays the film's main focus, Cassie, a once-aspiring doctor who was forced to give up her dreams after a traumatic event took place. As a result of the event, she chose a different path in life which involves baiting men in order to discover which ones have ill intentions, and she then gives these bad guys a taste of their own medicine. Promising Young Woman is premiering at the Sundance Film Festival on the 25th January and it will hit UK and US cinemas on 17 April.
The Lovebirds (April 2020, Paramount Pictures)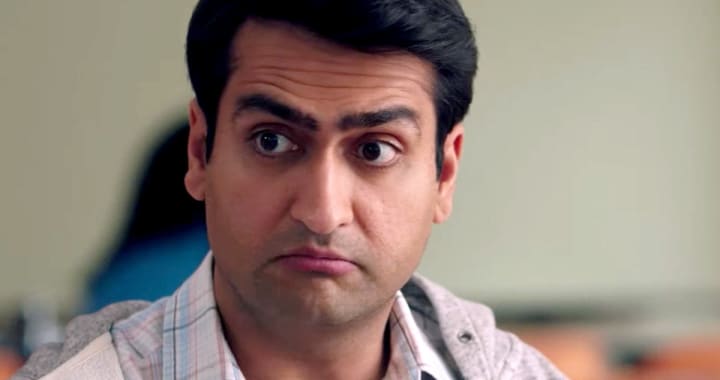 From the director of The Big Sick, The Lovebirds is an independent romantic comedy starring Kumail Nanjiani and Issa Rae. Nanjiana and Rae play a couple who are at risk of breaking up, and their relationship is put to the test even further when they become involved in a rather ridiculous murder mystery. The Lovebirds will hit US cinemas on 3 April and UK cinemas on 24 April.
Dream Horse (May 2020, Bleecker Street)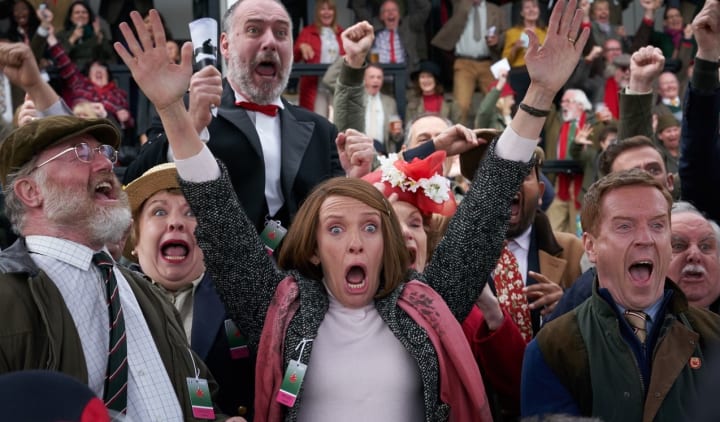 Another selection for the Sundance Film Festival in January, Dream Horse is an upcoming drama film starring acclaimed actress Toni Collette and Homeland's Damian Lewis. The film is based on the real-life story of Jan Vokes, a Welsh bartender who decides to rear a race horse. The efforts of her and her family pay off when the horse proves itself to be a success. Dream Horse will premiere at UK cinemas from 17 April and US cinemas from 1 May.
The Personal History of David Copperfield (May 2020, Fox Searchlight Pictures)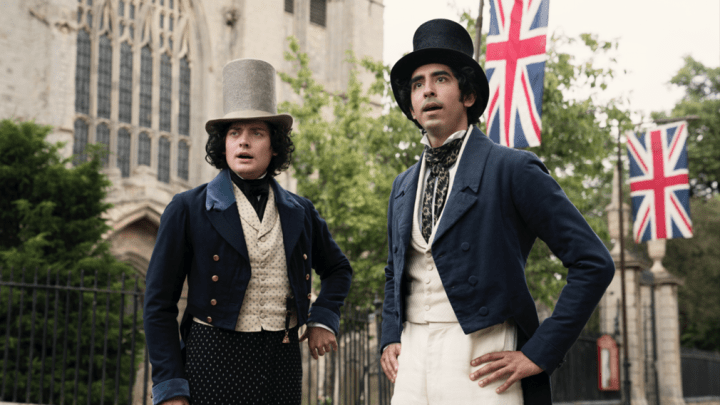 If you have ever wanted an up-close-and-personal insight into Charles Dickens' life, The Personal History of David Copperfield is probably the best it can get. This comedy-drama film presents a humorous take on David Copperfield's life from childhood to adulthood, and Charles Dickens fans will know that Copperfield is based on Dickens life and the events that he experienced. The film stars many renowned British actors, including the likes of Dev Patel, Peter Capaldi and Tilda Swinton. It is actually available in British cinemas from 24 January, but can only be seen in US cinemas from 8 May.
The Woman in the Window (May 2020, 20th Century Fox)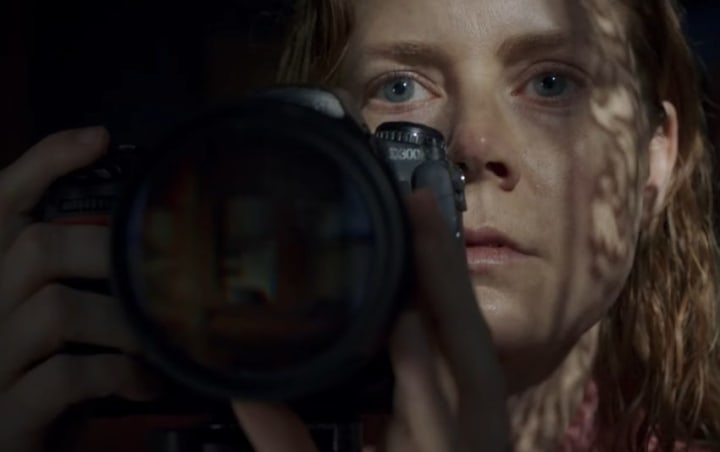 The premise of The Woman in the Window will ring bells for fans of Alfred Hitchcock, as it appears similar to what would be expected of a modern adaptation of Rear Window. Amy Adams stars as Anna Fox, a woman who lives alone in New York and is unable to leave her house due to crippling agoraphobia. As she is unable to do much else, she spends most of her days watching her new neighbours out of her window, and her life turns upside down when she happens to witness an act of violence. Catch it at cinemas worldwide from 15 May 2020.
In The Heights (June 2020, Warner Bros Pictures)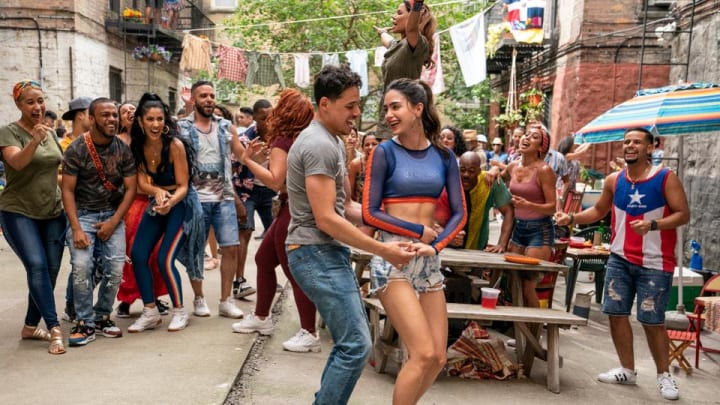 Based on the Broadway Musical of the same name, In The Heights is dancing its way onto cinema screens worldwide on June 26 and it is set to be a Box Office hit. It tells a story that is set over three days, centering on the Hispanic-American community of Washington Heights, New York. Fans of dance movies will be delighted to hear that the film is directed by Jon M. Chu, the director of Step Up 2 and Step Up 3D.