'South Park' Vs. 'Family Guy': 5 Times 'South Park' Went Too Far (& 5 Times 'Family Guy' Did)
The fine line between plagiarised posters and family massacres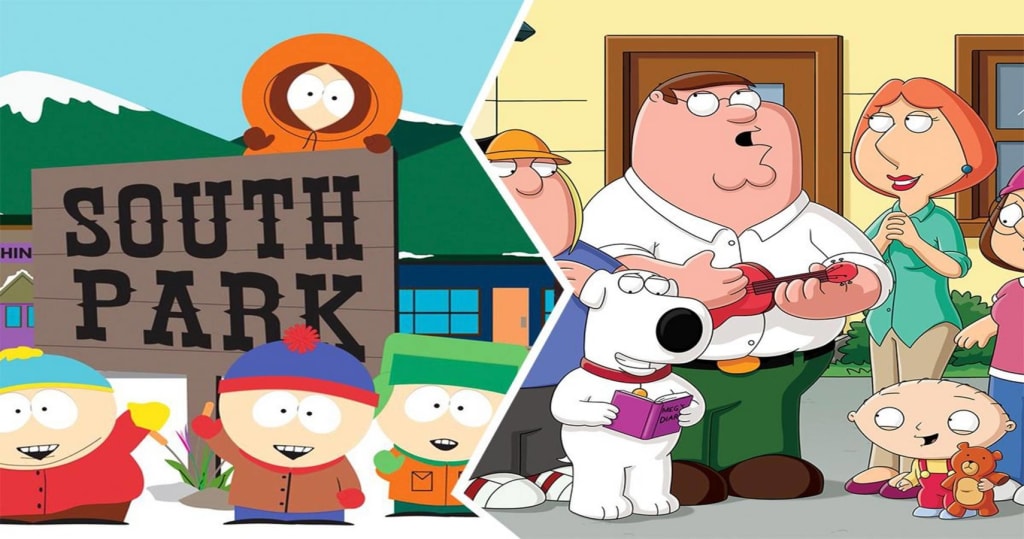 There's no denying the battle for the thorny crown forged from crude jokes and exploitable boundaries is still up for grabs. That's something we've been watching both South Park and Family Guy fight over for just shy of twenty years now. That's pretty impressive considering both iconic shows have, at times, pushed the boat out so far as to turn one too many heads and begin to question their careless propaganda. But, that being said, fans have enjoyed many years of watching the two factions hash it out over who gets the most despicable material past the boards.
Since the late nineties, Family Guy and South Park have endured countless battles over touchy topics and no-fly zone pools. And, in the twenty years of rivalry, neither have reached the bitter point where closing up shop is the only alternative. Both studios have indeed continued to push the boundaries and dazzle fans on a global scale. Still, we've had to scratch our heads a fair few times over the years at some of the content both creators have dished out. Some of it, of course, has been appropriate enough to brush off. Some of it, however, has contained explicit horrors that have made us question the morals of both creators at once.
Let's take a look back at some of the most crucial moments in the timeline between both armies. From the early days of taunting to the later years of full-blown animation warfare. Let's pull up five individual cases where both Family Guy and South Park have taken it one step too far. Perhaps you might just make the final call as to which faction took it the furthest. I've got my opinion – do you?
SOUTH PARK: "WHERE MY COUNTRY GONE?"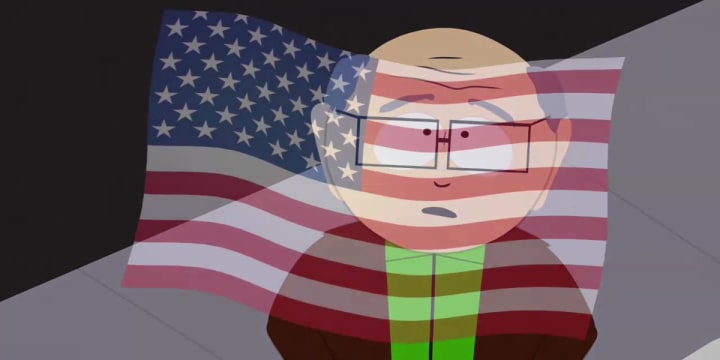 "Where My Country Gone?" is the second episode in the nineteenth season of South Park. During the episode, Mr. Garrison faces various struggles as he attempts to adjust to the newfound immigration status in South Park. However, when he reminisces about the happier years in his life, he decides to push for building a wall to 'keep out all the undocumented immigrants'. This, of course, was a slight problem when aired due to obvious reasons. But, what made the wound cut deeper was the fact that the slogan 'F- them all to death' was used hundreds of times over the entire season. Tut-tut, guys.
FAMILY GUY: QUAGMIRE MURDERS THE SIMPSONS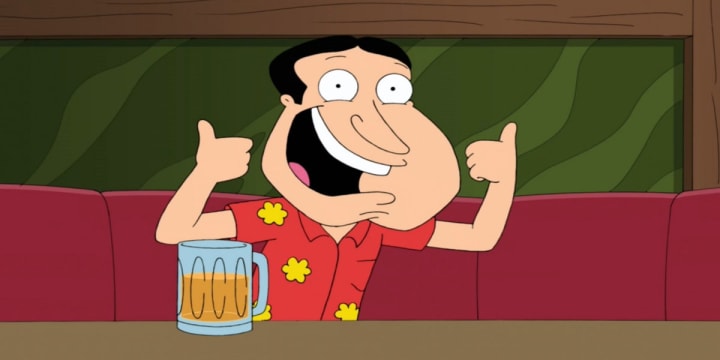 In an unaired clip of Family Guy, which was later released on Adult Swim, Quagmire takes to Marge Simpson in the iconic Springfield home. During the short segment, Quagmire attempts to seduce Marge before the camera swings out and shows the bedroom light illuminate. Shortly after, Homer Simpson discovers the scene to which Quagmire quickly retaliates and essentially murders the entire family with a round of bullets. This was a comeback clip to The Simpsons earlier episode which featured a Wanted poster of Peter Griffin for plagiarism. But, you have to admit, there's a cameo poster and then there's a family massacre. It's up to you to decide which attack you might've thought was a little farfetched.
SOUTH PARK: STEVE IRWIN IN HELL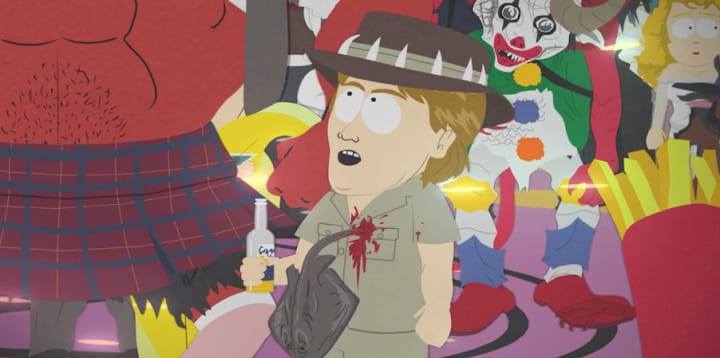 Timing the episode rather inconsiderately (but no doubt intentionally), South Park took to naturalist Steve Irwin in the season ten episode 'Hell on Earth 2006'. In the episode, Satan hosts a fancy dress Halloween party and looks to invite several globally recognised stars too. However, despite the heartbreaking passing of Steve Irwin only weeks prior, South Park looked to feature the famous crocodile hunter in the episode as a party goer to Satan's event. Only, the loveable icon wasn't exactly respected in his animated portrayal. In the episode, Steve can be seen with a stingray jarred in his chest as he tries to convince Satan he is the 'real Steve Irwin' before being removed from the event for offending other goers. Too soon, South Park. Too soon.
FAMILY GUY: ABORTION CONTROVERSY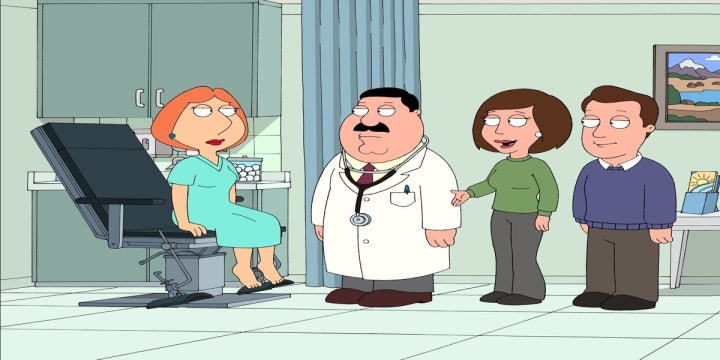 In the episode "Partial Terms of Endearment", Family Guy tackles the rather risky subject of abortion. In the episode, Lois offers to be a surrogate mother to a couple who are battling to conceive. But, after the couple are killed in a tragic car crash, Lois is faced with the task of deciding whether or not to keep the baby. This then ends with Peter staring blankly down the lens of the camera before saying, "We had the abortion". The scene suddenly cuts to black and the credits begin to roll as usual. This episode was soon removed by FOX due to the spark of controversy and lack of empathy towards the topic.
SOUTH PARK: ANAL PROBE MINI-GAME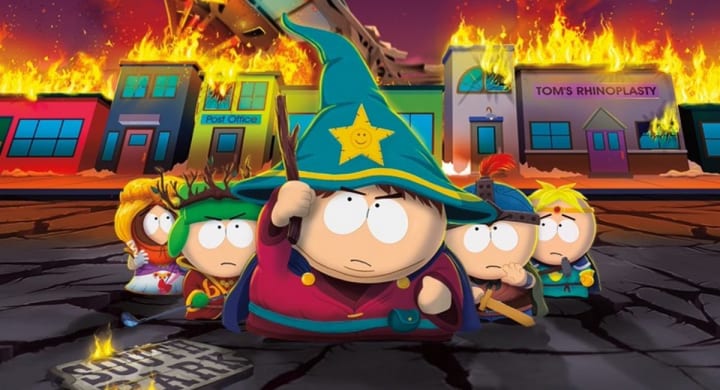 When South Park creators Trey Parker and Matt Stone announced the development of a video game, we sort of expected it to be packed full of crude material. However, what gamers didn't expect was to physically be able to play through said material through the power of mini-games. The material we refer to is the likes of anal probing and physically having to carry out the procedure before progressing through the story. This, alongside a whole heap of other outrageous moments, amounted to a lengthy campaign that made fans blush more than chuckle. Well played, South Park.
FAMILY GUY: TERRI SCHIAVO: THE MUSICAL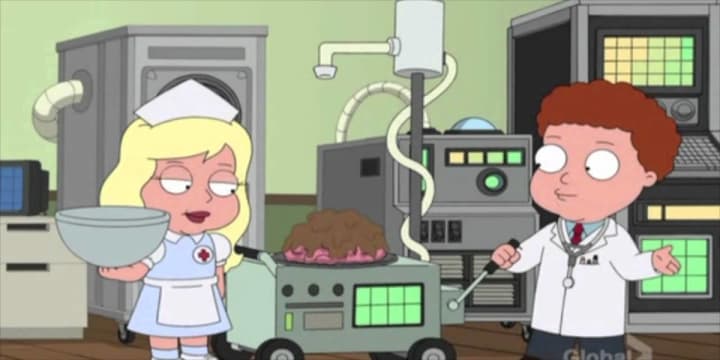 Seth McFarlane has always been proud of his musical infusions combined with Family Guy episodes. Shamefully, however, he has taken it a little too far at times with his musical input. Take the episode "Peter-Assment" for example. In this episode, we sit through an opening upbeat song based on the actual Terri Schiavo, who sadly passed away in March 2005. During the song, Stewie and his pre-school classmates sing the lyrics, "Terri Schiavo is kind of alive-o," and then makes reference to her "mashed potato brains" before calling her the "most expensive plant you'll ever see." That's Family Guy, we guess.
SOUTH PARK: "PEOPLE WHO ANNOY YOU"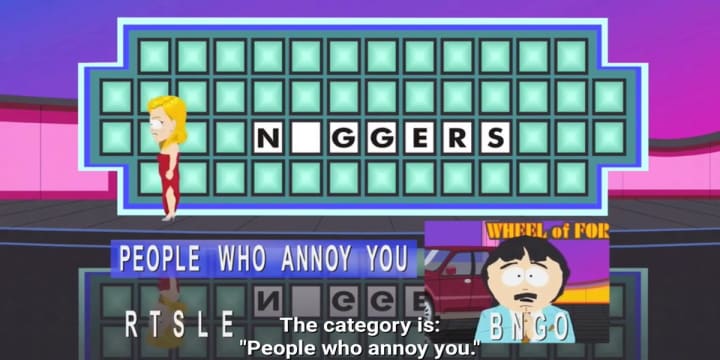 In the episode "With Apologies to Jessie Jackson", Randy features on Wheel of Fortune where he must guess the missing letter between 'N_GGERS'. The specified topic on the show was 'People Who Annoy You'. So, as you could probably gather, Randy goes with one thing that obviously sparked outrage amongst several fans of the show. This word was then said a handful of times over the duration of the show. However, the actual word the show was looking for was 'naggers'. Pretty low blow, eh?
FAMILY GUY: DUMPSTER BABY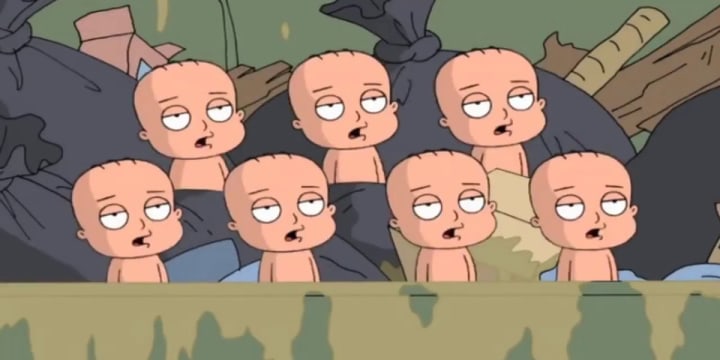 After tragic news spread of a baby being abandoned in a dumpster by a New Jersey teenager at her senior prom night, Family Guy looked to cash in on the story with a rather tasteless musical number. In the episode "Airport 07" we see the 'dumpster baby' singing from the back alley while swinging his umbilical cord like a show stick alongside several other babies. With lyrics such as, "My fanny needs a blanket and somebody to spank it", and, "I miss my mom but she's at the prom", Family Guy received quite a harsh time from critics. Nonetheless, the episode still aired and is still available today.
SOUTH PARK: SCOTT TENORMAN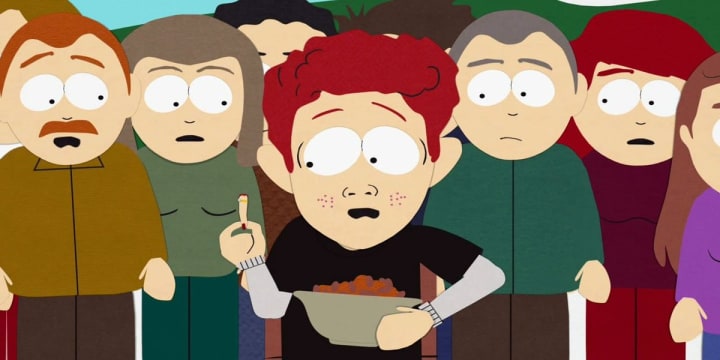 There's a prank, and then there's a psychotic monstrosity. Cartman, who is at times a little extra, took it one step too far in the episode "Scott Tenorman Must Die". Why? Because during a feud between the two, Cartman looks to kill Scott's parents with a hacksaw and then turn them into chilli which he later feeds Scott. This was the result of being sold pubic hair for $10. So, even for Cartman, a retaliation to that extent was a little extreme. But, you know – South Park.
FAMILY GUY: "TURBAN COWBOY"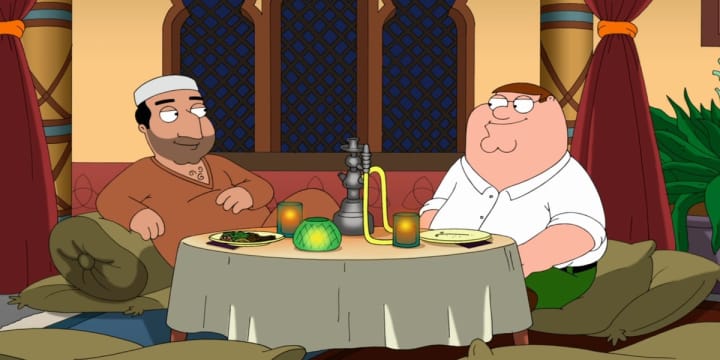 A month before the horrific Boston Marathon Bombing, Family Guy aired the episode "Turban Cowboy", which features Peter as an oblivious terrorist in training after meeting a gentleman at the hospital. Peter is later seen driving through crowds of runners in the Boston Marathon as he is enticed into a plan to blow up the Quahog Bridge. This, for obvious reasons, was pulled for future airing and was quickly labelled as being straight-up racism in its rawest form.