Save Yourselves! - A Movie Review
I had an incredible experience of watching 'Save Yourselves' at the Sundance Film Festival in Utah.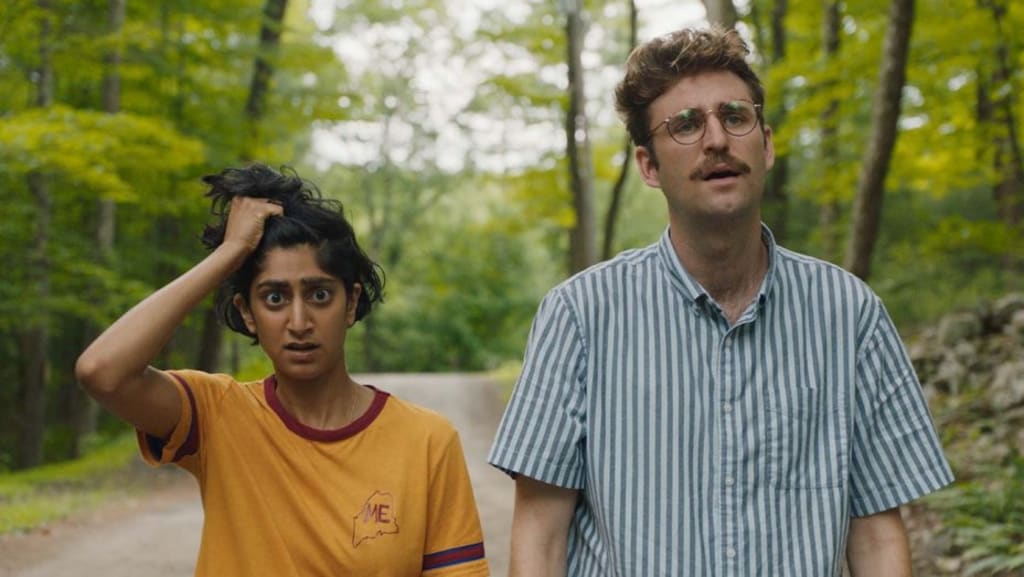 Better watch out for aliens while on your vacation. They are deceiving and could look like a cushion.
Save Yourselves! is a 2020 film about a young couple deciding to get away for a week and isolate themselves from the world of their phones. Having disconnected, they miss out on an urgent alert which ends up destroying the world around them.
I had an incredible experience of watching this movie in its premiere at the Sundance Film Festival in Utah. I recommend for everybody to experience this inspirational movie watching journey where I felt this magnitude of excitement illuminate in the audience. Save Yourselves! is an interesting story that made me laugh, but fell out of its important plotline to take a different route of action.
John Reynolds (Jack) and Sunita Mani (Su) were the ultimate comedic team. For most of the film, it is just Reynold and Mani interacting, trying to regain the spark in their marriage. Phones have taken over their life. Now, they have the opportunity to get to know each other again but struggle with conversations.
Comedy is a tough task to sell. I am impressed with how well Reynolds and Mani can deliver a line that makes an audience howl in laughter. Reynolds especially was terrific and I love how he embodied his insecurities in this one scene where he confesses about how tough it is to be a man with emotions.
Save Yourselves! isn't an ensemble movie. However, there are a few characters who appear for a brief moment signifying that the world is in danger whether a hysterical message on a phone or running away from an unknown terror in the woods. Some actors to mention are Amy Sedaris, Ben Sinclair, Zenobia Shroff, and Johanna Day.
And a set of three adorable triplet baby actors played the role of Baby Jack. Upon learning about behind the scenes facts, these three separate babies had a unique talent and were used for certain moments in the film. Now that I look back I could tell those moments which made my experience more valuable.
Discovering that they are not alone and that the planet is under invasion, you'll get a kick out of the design of the aliens, or the pouffes. As I said before, experiencing a movie at the Sundance Film Festival is a great opportunity. I got to listen to the directors of the film talk about behind the scenes facts.
Before this film went off on a completely different plot-line, I thought that it was important to talk about how phones have negatively affected us. Yes, it is important to know about news updates, but eventually, our phones become our lives which is sad. That being said, I feel like the writers forgot about this important message to make a movie about alien invasions.
Alex Huston Fischer and Eleanor Wilson claimed that the conclusion of the film was always the path they were going to take, but I feel like they missed out on a few opportunities which would have explained the events behind the story a little better. However, I do like the angle that they took and made it a different alien movie than from what audiences would usually expect.
I am honored to have experienced the premiere of Save Yourselves! at the Sundance Film Festival. It's a memory I will hold onto for the rest of my life. It was a funny story with an important message followed by some interesting moments with the pouffe creatures. Once it is out in theaters or streaming services I recommend that you watch it.