Sally plots to destroy Shaddam's bond on The Young and the Restless
Ms. Spectra believes that by learning about Adam and Sharon's history she can keep the duo apart.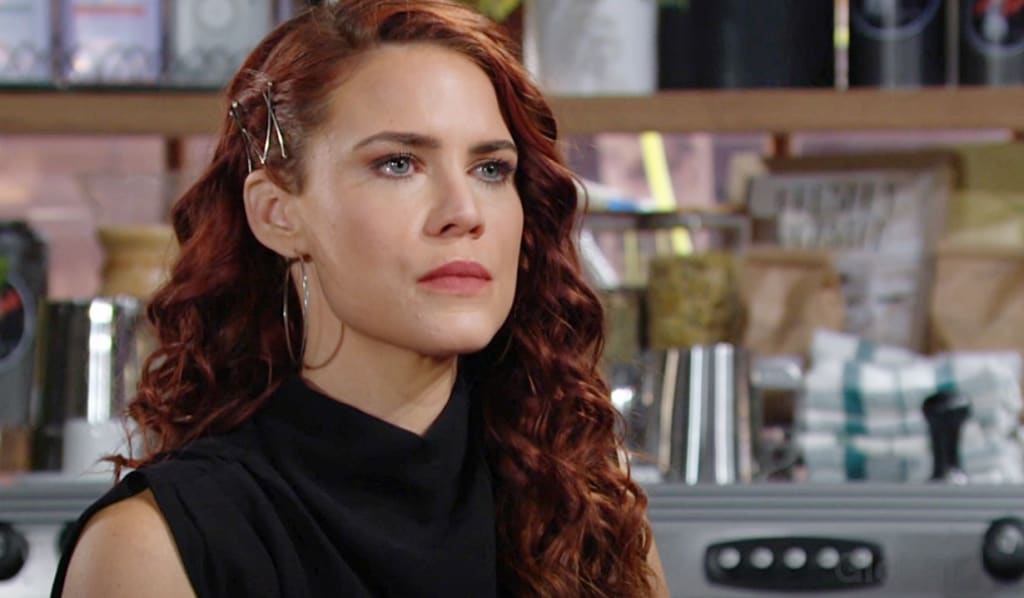 Sally continues to stir up trouble.
Sally Spectra (Courtney Hope) loves a challenge and always seeks what she is told she cannot have. Her focus right now is on Adam Newman (Mark Grossman) who continues to push her away. Spoilers for The Young and the Restless say that Sally will ignore the fact that Adam has put the breaks on and spurned her advances more than once. She is now more intrigued than ever and has a new scheme. Sally overheard Sharon and Adam talking about Conner and admitted to Adam that she was jealous.
Spoilers indicate that she will seek out all the details of Adam and Sharon's history and try to use it to pry them apart. Shaddam fans are hoping that Sharon helping Adam will draw them closer together but if Sally has her way she will keep them apart. She implied to Nick that Phyllis and Jack were getting cozy and caused doubt. Now Nick is questioning whether or not he and Phyllis have a future.
On Monday's Y&R episode Chloe was more than willing to supply details about Shaddam and she said the one thing that will probably give the redhead the most inspiration. She acknowledged that Adam will probably never get Sharon out of his system and Sally is going to try her best to prove this thinking to be wrong. Ms. Spectra might try to talk to Rey and make trouble for Sharon because she may believe it will gain her some leverage.
She has learned nothing from the disaster that came from interfering with Summer and Kyle. Losing both Jack and her job at Fenmore's did not deter her. She continues to scheme and scam always believing that her next con will work Sally picked up some clues while listening to Adam and Sharon and now can add to that what she learned from Chloe. It does not even matter that Adam is on to her and has said that his son will always come first.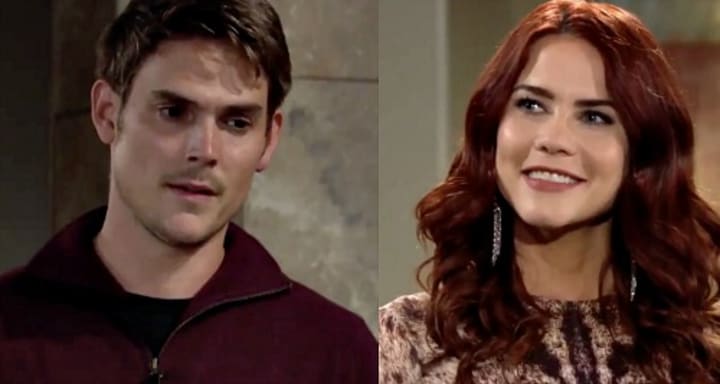 The Young and the Restless spoilers teased there would be a torrid affair between Adam and Sally but he has now put on the brakes for Conner's sake. This will only make Sally more aggressive and she might even go straight to Sharon and cause problems. Before all is said and done Sally may have even more Genoa City residents hating her If she messes up with Adam she could lose her job and she has burned a lot of bridges and there may be no one who will hire her.
Better people than Sally Spectra have tried and failed to keep Shaddom apart so the redhead does not stand a chance. Sally saw the connection between Shadom and realized it is something she has never experienced. When she was on The Bold and the Beautiful she had two romantic relationships and both ended badly. Thomas Forrester dumped her twice for Caroline Spencer and Wyatt Spencer left her for Flo Fulton. Since coming to Genoa City Sally has struck out with both Jack Abbott and Adam Newman but she remains hopeful and determined.
Sally has not yet come to terms with the fact that Adam is not interested. She is also not taking into consideration that she is in yet another town where she is disliked by the majority. The bottom line is that Sharon will always come first for Victor Newman's youngest son and even a master manipulator will never change this fact. Fans of The Young and the Restless may, however, enjoy watching Sally become another pawn in Adam's game of life. Be sure to tune in to The Young and the Restless to find out how Sally's plans work out or not.
entertainment
Cheryl is a poet, freelance writer, published author and former Newspaper columnist. She has degrees in Psycology and Biblical studies. She enjoys sharing natural cures, and Nostalgia related info. Tips are greatly appreciated.
Receive stories by Cheryl E Preston in

your feed