Reality TV Redemption
The place of escapism in our pandemic world
If I am going to start this discussion by being honest, I do not believe in guilty pleasure television. I think all television can inspire intelligent debate, whether it be about the Bachelor or Bojack Horseman. Within all shows lie something of value in our national discourse. Television allows us these small departures into someone else's world. Whether that be in a loft of twenty-something white friends or a fantastical dragon-filled kingdom. The medium enables creators to build the world and live in it for years. I've always loved television. I love being able to live with the character for seasons. I love revisiting old shows and discovering new ones.
The art of television has saved me during this year. It has allowed me to remember what the before times felt like and how they might feel again. It has allowed me to see beyond the bounds of my basement apartment. Usually, I am partial to sitcoms or scripted shows, but I have been sucked into the world of reality television during the pandemic.
I have always dabbled in reality shows. My families favorite show is Top Chef, we make teams every year and compete against each other. My Dad is in two separate Top Chef betting pools in his office. My sisters and I used to obsess over Project Runway and America's Next Top Model. And upon revisiting the latter, I am concerned that I watched Tyra bully contestants as an impressionable middle schooler. When I got to college and cable became an unessential service, I dropped most of my reality shows. They seemed frivolous, and for the first time, I felt insecure about what I enjoyed. Often, reality shows are branded as dumb, thereby landing me in the same category, so I forgot that I loved them for a long time.
Reality TV is, and always has been the pinnacle of escapism. During this pandemic time, where my only travel happens within the bounds of my screens, diving back into reality television reminded me how much fun these shows are. Of course, some of the drama is fake, but the emotions are so real. And it's just downright fun to live in these worlds for a little bit.
Presented below are my favorite quarantine reality tv show picks.
Note - all opinions are my own, and I will be taking no notes on them.
Are You the One
This MTV show is a hidden gem. The premise - "if your perfect match was standing in front of you, would you know?" I'll tell you right now - they don't. MTV put twenty bonkers young people who are self-professed "bad at love" in a beach house. All of them are matched with someone in the house, and they have ten chances to make all the matches to win 1 million dollars collectively. It's a mix of strange games, relationship drama, an ungodly amount of alcohol. You watch as these young adults try to form connections and try to understand the game.
I wish I had the proper words to describe this show, but I just don't. It's fantastic. The weekly episodic formula includes partnering up to play a game, usually poorly names like an innuendo, trying to win a date, and then determining who is matched up. Of course, intense relationships form on night one, messy couple drama ensues. Are You the One feels like a fever dream of all your friend's worst dating stories and cutting 2009 iPad technology. It reminds you of the messiness of your worst relationship moments and makes you kind of miss being so young and so willing to put yourself out there for love.
Where to watch: MTV, two seasons available on Netflix
Recommend When: You miss house parties.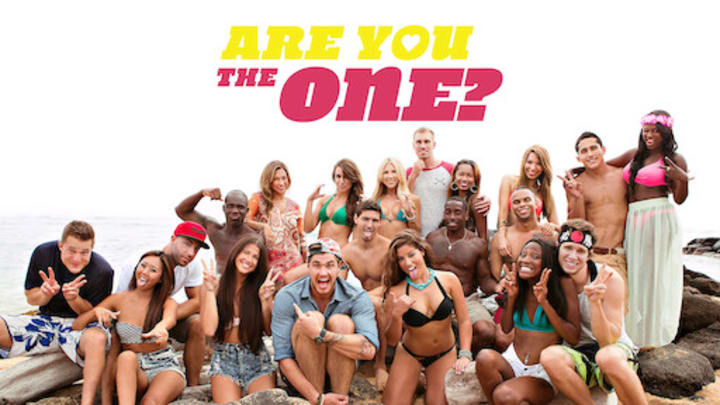 Real Housewives of Salt Lake City
I am now in the firm belief that what the Real Housewives franchise was missing was an intense focus on religion. The six women who have opened up their social calendars and families to Andy Griffin bring the drama to the stunning Salt Lake City. The peek into their lives includes marital problems, addiction, awkward college drama 20 years later, all while dealing with the Mormon church's impact on Utah's culture.
The housewives franchise is always kind of the same; older women with excessive fillers make passive-aggressive comments at each other and then overreact. Then I watched SLCT; it blew me away. Some of these women are processing real issues, divorce, casual racism the messiness of separation while also bringing the mindless drama. SLCT represents how reality television can act, as almost a sort of therapy session. It's still at the beginning of the season, but we are in for a treat because so far, we have already seen glasses tossed, full verbal altercations, insane fashion choices, and some fabulous waterworks.
Where to watch: Bravo, Xfinity
Recommend When: You miss gossiping with your Mom, or you are fascinated with Mormons.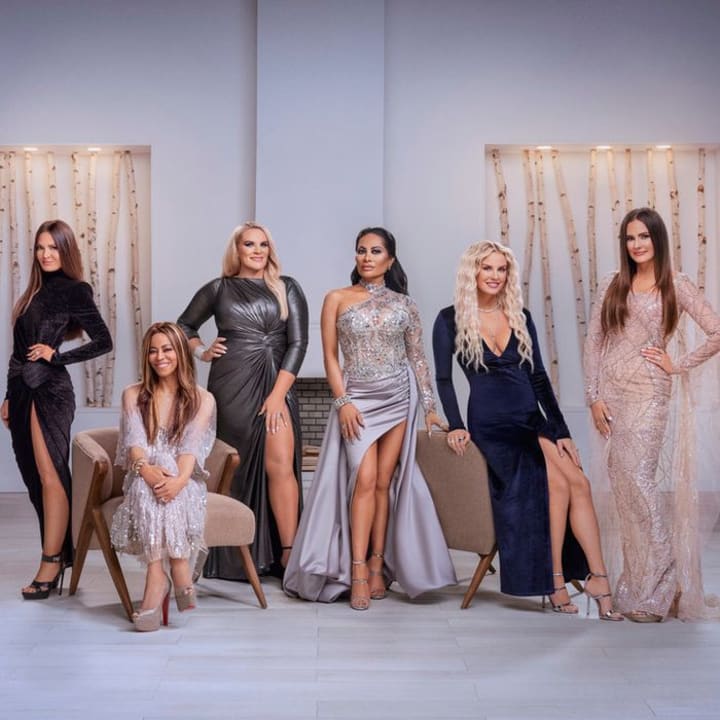 Below Deck
Below Deck is the show to make you forget how bitterly cold it is outside. Not only are you welcomed into the cast-mates tiny boat world, but you are also getting to witness some of the most beautiful scenery. Below Deck is about the ultra-luxurious matching industry by giving you a glimpse into the lives of the deck crew. You get the crazy demands of those renting the boat, and all of the drama ensues. Obviously, in such tight quarters, you get hook-ups and fuck-ups and all the insanity in between. Something unique about this franchise is that you feel that the cast-mates have a strenuous job. They have to run the boat, and it's interesting to see how their off-hours drama impacts their day to day service. Between the insanely beautiful locations and the fun drama, this show reminds me of being a camp counselor in the best way.
Where to watch: Bravo, Xfinity
Recommend when: You are feeling the no vacation blues.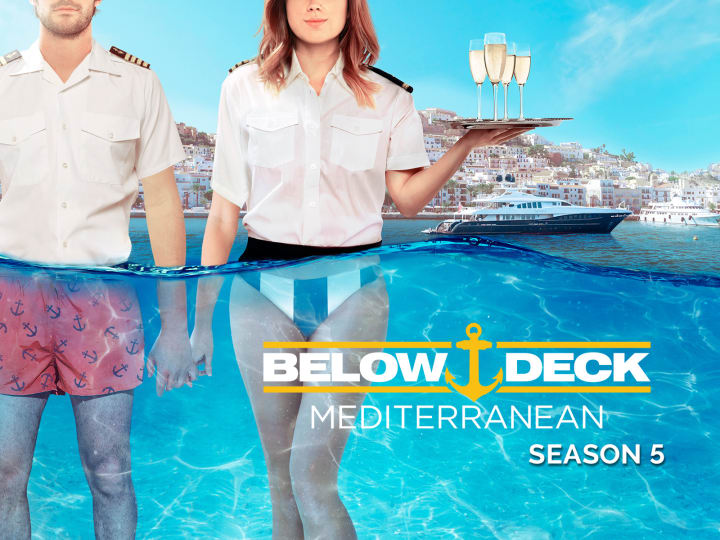 Married At First Sight
I think about this show at least twice a week. Strangers take a bunch of personality tests, agree to be married. To someone, they do not know. The show follows the lead-up, the wedding, and the immediate aftermath. This show is fascinating because while a few couples seem like they are being set up for success, some don't. The concept itself is so intriguing because look we used to do the arranged marriage thing all the time. Many cultures still do, and those marriages can be fruitful and joyous. But when you add in the idea of television, everything changes. Those who might be in it might just be in it for the followers. And you never know! This show is striking because it is the beginning of some real love stories. Families started when two strangers decided to do something crazy, and we get to follow along in the madness.
Where to watch: TLC, Netflix
Recommend when: You miss the dating scene.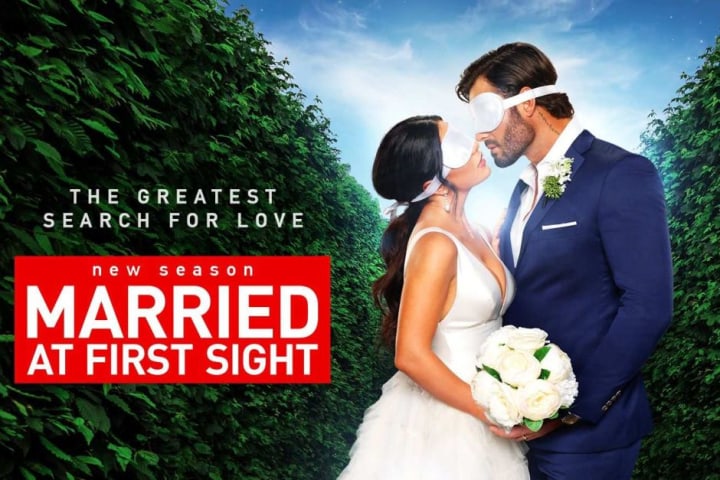 Honorable Mention: Top Chef, Bling Empire, The Bachelor Franchise (specifically Bachelor in Paradise)
Overall these shows kept me a little bit sane during this pandemic. Ok, maybe after reading them, I don't seem so rational. But they reminded me to find a little bit of fun! I had fun watching every one of these franchises, and I am invested in some of these worlds. I am so grateful to those brave enough to share themselves with the world in this way, and I cannot thank them enough for the solace they brought me during a time when I needed some escape.
tv
About the author
Reader insights
Be the first to share your insights about this piece.
Add your insights