Prince George and Princess Charlotte's Last Name in School
Both young royals attend the same school, but they are not referred to by titles.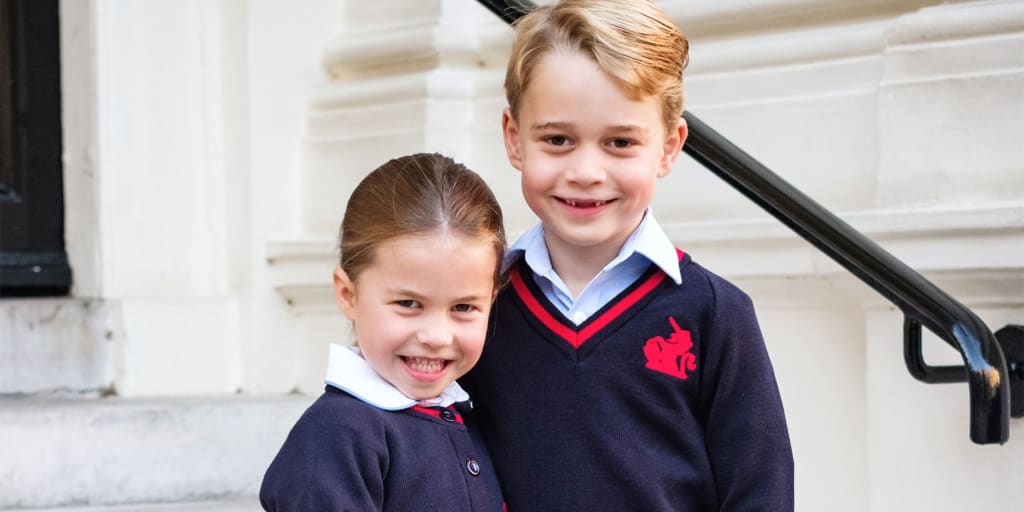 Princess Charlotte, age four, is excited about attending the same school as her older brother Prince George, six, who is in his second year there. Even though they are royals, they are not treated any more special than the other children at their school. They attend the $23,000-a-year Thomas's Battersea, an exclusive private school in London. The school is located less than four miles from Kensington Palace, where Prince Charlotte and Prince George live with their one-year-old brother Prince Louis, and their parents.
To their classmates at school, they are just George and Charlotte, even though they have royal titles because their parents are Prince William and Kate Middleton, the Duke and Duchess of Cambridge.
At the exclusive school, the children are not allowed to have best friends. The school has a strict policy that discourages children from choosing one friend over another. The school encourages all students to be kind to everyone so no one feels left out. If a student invites one child to a birthday party, everyone in his class should also be invited, according to the school's policy.
Principals Ben Thomas and Tobyn Thomas are glad to have the young royals at their school where are the children get the same education based on the mission of the school.
Last Name in School
Prince George and Princess Charlotte are third and fourth in line to the throne of England. They have their own royal titles, but their titles are not used in school. Because their parents are the Duke and Duchess of Cambridge, the children are known as George Cambridge and Charlotte Cambridge. Their last name is actually their father's title. When Prince Louis goes to school in a few years, he will follow in the footsteps of his siblings. He will be known as Louis Cambridge.
The children are following the same procedure in school that Prince William and Prince Harry used when they were in school and in the armed forces. They were known as William Wales and Harry Wales because their father is Prince Charles, the Prince of Wales.
Royal Family's Surname
Since 1960, the royal family has been using the surname Mountbatten-Windsor whenever it is needed. The last name is a combination of Prince Philip's German name, Mountbatten and Queen Elizabeth's surname, Windsor.
Mountbatten-Windsor is the personal surname used by some of the descendants of Queen Elizabeth II and Prince Philip, Duke of Edinburgh. However, the surname is rarely used because the royal family usually go by their titles in front of their first names, such as Prince George and Princess Charlotte. Queen Elizabeth signs official documents as "Elizabeth R." The R stands for Regina, which means "queen."
Archie Harrison Mountbatten-Windsor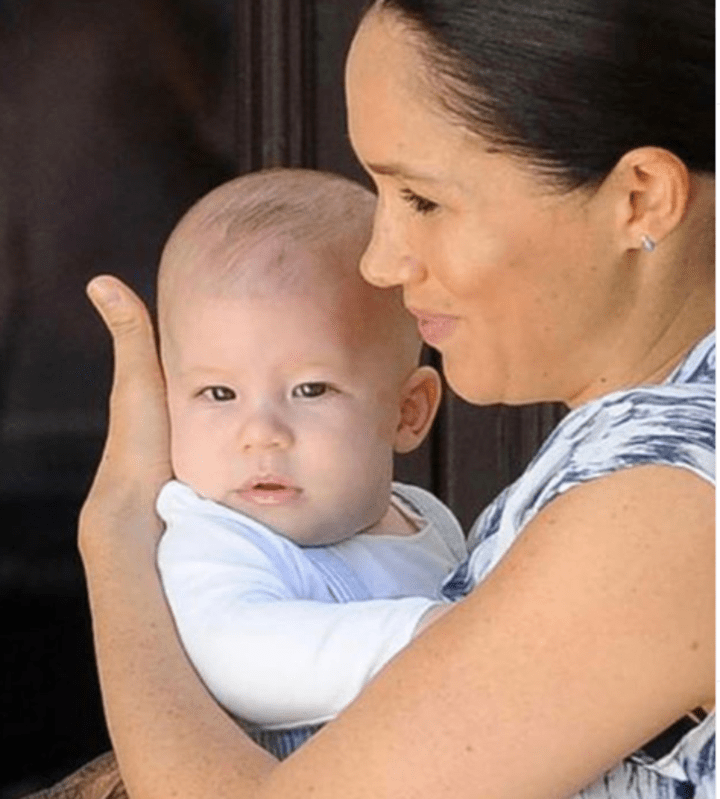 As of now, five month old Archie Harrison doesn't have a title. Therefore, his last name will not be his father's title. His school records will not bear the name Archie Sussex, even though his father is Prince Harry, the Duke of Sussex. At birth, he was given the royal family's surname instead of a title, because that was the choice of his parents, the Duke and Duchess of Sussex.
Prince Harry and Meghan Markle's son was born on May 6, 2019. Initially, some people didn't like his name when it was revealed a couple of days later. The name has grown on him, and it sounds beautiful. When the public sees photos of him in his parents' arms, his name seems to fit perfectly. It has a certain ring to it even though no title is attached.
When Archie goes to school in a few years, he won't have to worry about what he will be called, because he doesn't have a title for others to be concerned about.