Patrick Collins of Katonah Is an Actor with Character
A Long-Time Actor Discusses Life and Career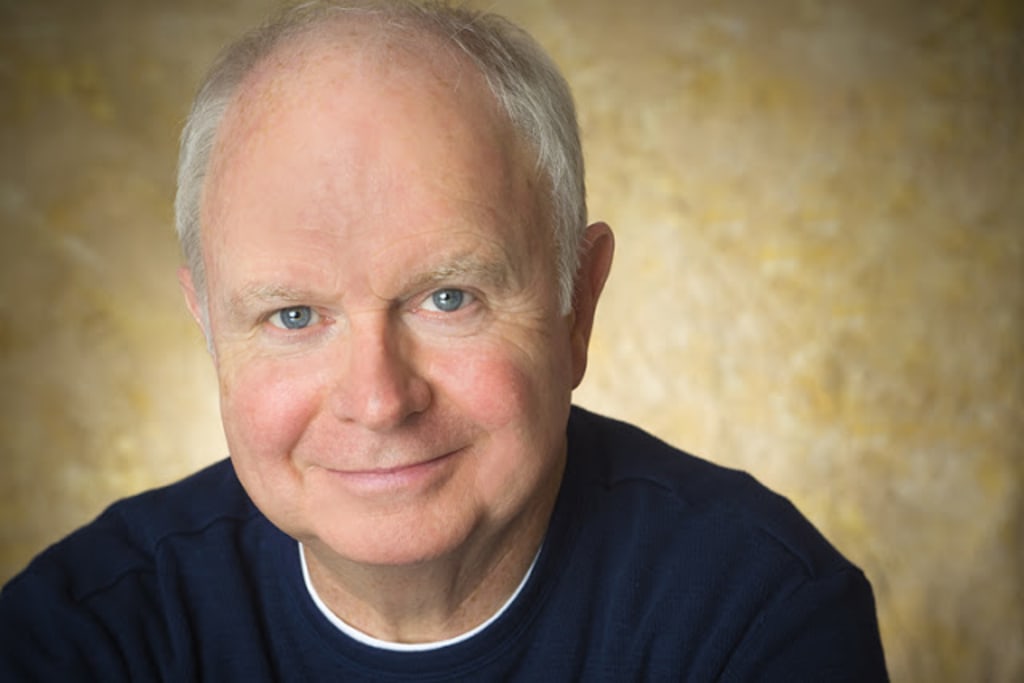 Photo Courtesy of Patrick Collins
In 1973, Patrick Collins's Bronx background led him to teaching religion at John F. Kennedy High School in Somers. The Bronx upbringing also played a part in becoming a child actor in shows like The Guiding Light. His mother setting him on that course. But the fling with acting in elementary school didn't have as much a say on his career path than the 13 plays he did as an undergrad at Villanova.
Going hand in hand with his seminary studies, said the Katonah resident, "I was actually silent for a year."
But his higher calling was originally dictated elsewhere. "My passion was basketball, and the priests ran all the sports programing," said Collins of Augustinian Order near Fordham.
So he attended and became interested in the curriculum. "I loved the study more in retrospect," he said. "The experience helps me even now because I know when I'm off center as a person."
Acting gets the call.
However, the bullseye was on JFK's back once his teacher at Lee Strasberg weighed in. "He told me I could make a living as an actor so I gave JFK my letter of resignation that day," said Collins.
A 1976 screen test on the TV pilot Steamed Heat paved the way. "I caught the eye of a CBS executive," said Collins.
Still, he had to pause his pen to actually break a leg. "A Los Angeles agent told me not to sign and give him a month to find me work in Hollywood," said Collins.
Burt Lancaster helps show the way.
Collins complied and became an episodic actor on shows like Welcome Back Carter, The Jefferson's, Good Times, St. Elsewhere and Hill Street Blues. But a cherished moment came in a 1986 miniseries called On the Wings of Eagles. Based on the true story of Ross Perot's rescue of his employees held by Iran, Collins actually went toe to toe with Burt Lancaster in several scenes.
The memory, though, took place offset. Collins asked his fellow actors whether they talked to their real life counterparts as he did. "No, we're actors, we create," Collins conveyed the consensus.
Feeling slighted, Collins asked Lancaster the same question when both ended up on a flight home. Always the actor, Lancaster made theater of Collins query by holding off until both were parting. "I'm walking away, and he yells, 'If my guy was still alive, I would have definitely called him,'" Collins recalled.
The screen legend's acknowledgment of the process a good actor undertakes to understand and develop their character provided validity for the novice.
Family and good works are just as important.
Feathering the memory, Collins came back east with his wife Kathy Curran and his young children in mind. "LA is a tough place to raise kids. Plus, we have a big extended family, and we wanted that positive influence," said Collins.
Not just leaving the positives to all the nearby uncles and cousins, Collins leads by example. "I have been running youth acting groups for 43 years and have been at St. Patrick's School in Bedford for the last 11," he said.
His good works don't end there either. A member of Rehabilitation Through Arts (RTA), Collins has been in numerous plays at Green Haven Maximum Security in Stormville. "Those are my two passions," he said.
Comedy and Drama
On the other hand, his acting career now translates to less laughter. Becoming more a fixture on dramas like Law and Order, he misses the beat. "Comedy is fun," he's succinct.
Of course, the writing always dictates the day, and experience has taught that more long shots means the hours will linger. In other words, long shots capturing the whole scene means the writing carries the humor. In contrast, numerous close ups puts it on the actors to force laughs from their expressions. "That's when you go from being a character to a caricature like in a cartoon," Collins lamented.
Dave Chappelle certainly didn't have that problem on his Comedy Central Show, and Collins did his best to keep up with the back and forth. "Working with him was like being in a boxing match—you never knew what was coming next," Collins said.
The bell never sounded either for Chappelle. "After working all day, he'd leave to do standup. I would go home and take a nap," Collins deadpanned.
As for Chappelle's abrupt decision to stand down, Collins could only speculate. "I think somebody got to him about stepping over the line," said Collins.
Of course, Collins was alluding to the racial humor that Chappelle mastered. On the other hand, Collins' latest film project defers on any controversy of that magnitude. But the process was satisfying nonetheless. "A Fish Story has been some of the most fun I've had as an actor," said Collins of the wholesome, faithful film.
The Sam Roberts Independent Film making its mark in a number of film festivals, according to Collins, still had no big name and meant a hard sell. But recently getting a distributor, Collins is optimistic. "When you do a project like this, you just got to believe," he beamed.
Also finding work doing voice over spots, getting older requires the same leap of faith. "They don't like you as much when you are older. But I'm still working, and I guess I'm lucky because I love what I do and I want to do it more," Collins concluded.
Please like My Movie Page on Facebook.
Author can be reached at [email protected]