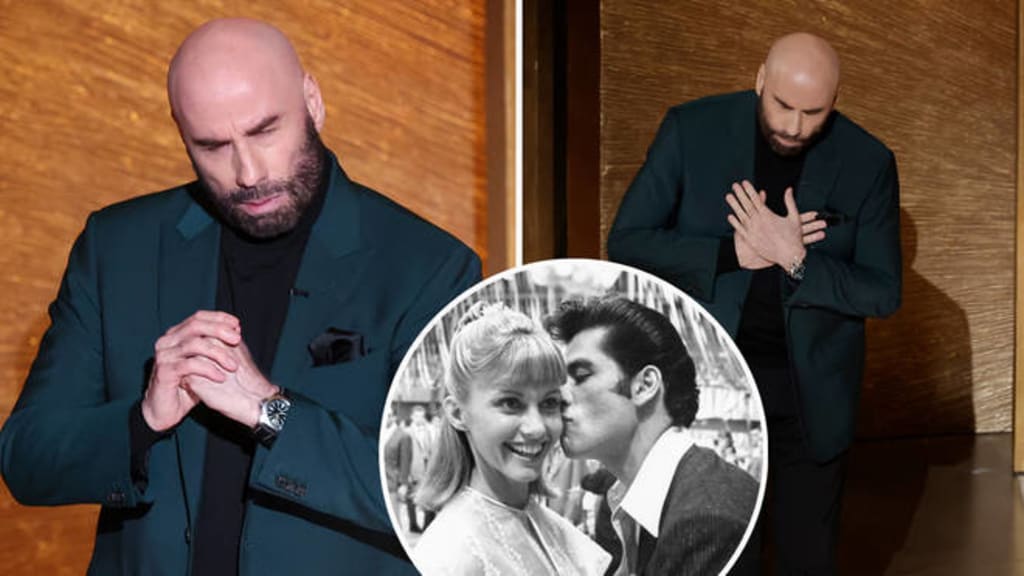 The 2023 Academy Awards ceremony held on March 12 was a night of mixed emotions as the industry came together to celebrate the best of the year's films while also paying tribute to those who have left us. The In Memoriam segment is always one of the most poignant moments of the night, and this year was no exception.
John Travolta, who has been a mainstay of the film industry for over four decades, was given the honor of introducing the segment. As he took to the stage, there was a palpable sense of anticipation in the room. Travolta is known for his powerful on-screen performances, but it was his personal connection to one of the individuals being remembered that made his speech particularly emotional.
Travolta and Olivia Newton-John became household names after starring together in the hit 1978 musical Grease. Their on-screen chemistry was electric, and their performances in the film's iconic musical numbers helped make Grease a cultural phenomenon. When Newton-John passed away in August 2022, Travolta was one of the first to pay tribute to her.
"In this industry we have a rare luxury of getting to do what we love for a living and sometimes getting to do it with people that we come to love,"
Travolta said during his introduction. "It's only fitting that we celebrate those we lost. They've touched our hearts, made us smile and became dear friends who we will always remain hopelessly devoted to."
As Travolta spoke those words, there wasn't a dry eye in the house. The audience knew that he was talking about Newton-John, and the memory of her performance of "Hopelessly Devoted to You" in Grease hung heavy in the air. The song was nominated for an Academy Award, and although it didn't win, it has become one of the most beloved movie songs of all time.
After Travolta's introduction, singer-actor Lenny Kravitz took to the stage to perform his song "Calling All Angels." The performance was hauntingly beautiful, and it was clear that Kravitz had put his heart and soul into it. As he sang, images of the individuals being remembered during the In Memoriam segment were displayed on a large screen behind him.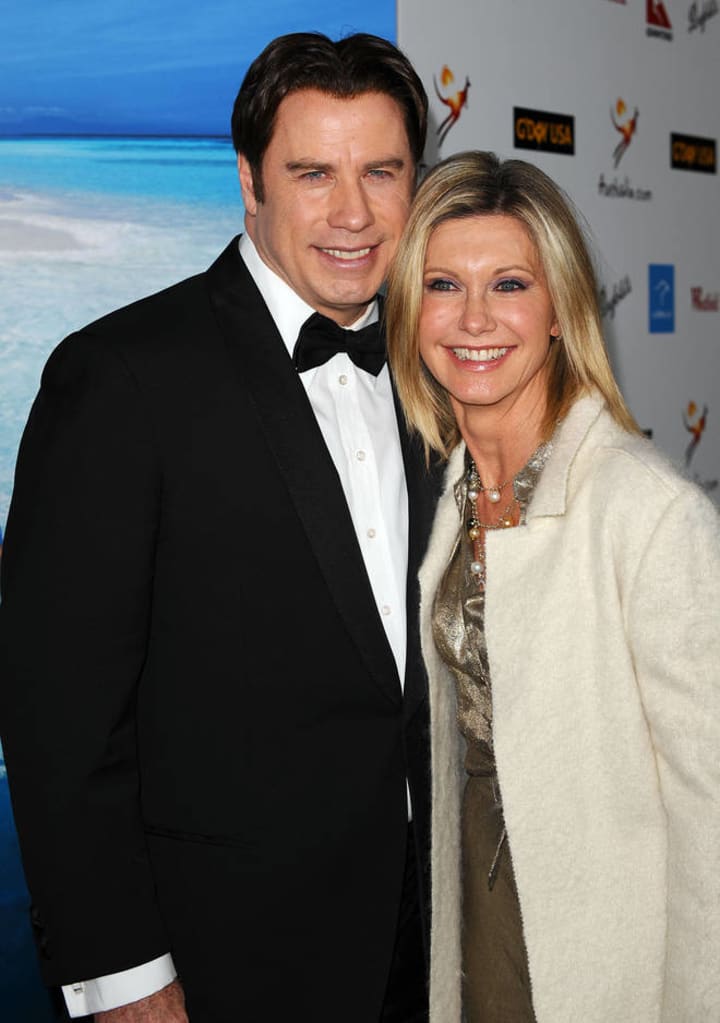 The list of individuals being remembered was a who's who of the film industry. Actors like Robbie Coltrane, Ray Liotta, Raquel Welch, and Angela Lansbury were among those being honored. Directors like Wolfgang Petersen, Bob Rafelson, and Jean-Luc Godard were also remembered, as were composers like Angelo Badalamenti and Burt Bacharach.
As the segment came to a close, there was a sense of collective grief in the room. The film industry had lost some of its brightest stars over the past year, and their absence was deeply felt. But there was also a sense of gratitude for the contributions that these individuals had made to the art form that we all love.
For John Travolta, the night was undoubtedly an emotional one. Saying goodbye to a dear friend is never easy, but he handled the moment with grace and poise. It was a reminder that even in the midst of great loss, there can be moments of beauty and connection. And that is what the film industry is all about - bringing people together through the power of storytelling.
"My dearest Olivia, you made all of our lives so much better. Your impact was incredible. I love you so much," he said.
"We will see you down the road and we will all be together again. Yours from the first moment I saw you and forever! Your Danny, your John!"
Reader insights
Be the first to share your insights about this piece.
Add your insights