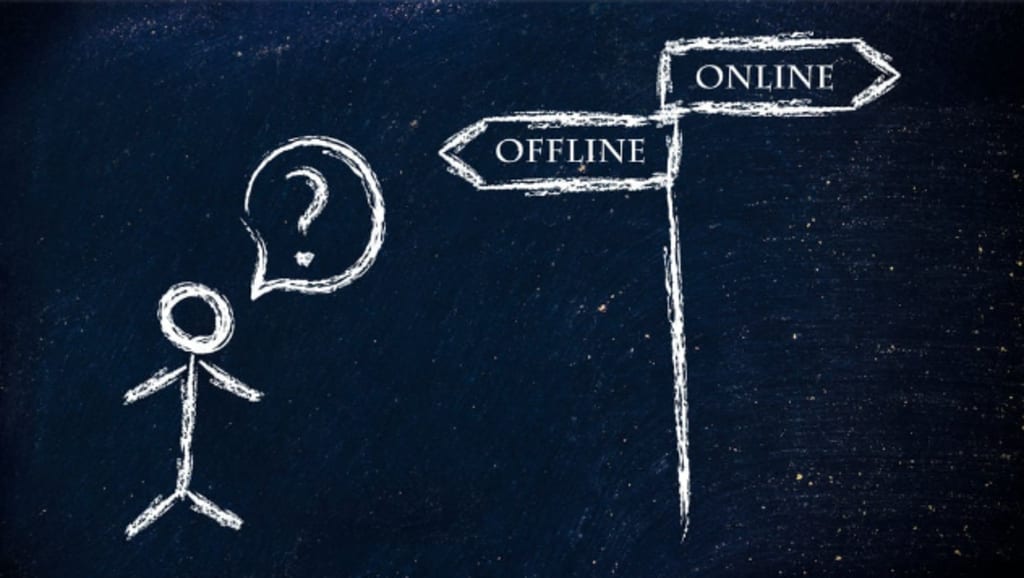 offline vs online stores
As technology reshapes consumer behavior, the future of offline vs online stores is a compelling subject. While online stores offer convenience, wider reach, and lower costs, offline stores retain unique advantages such as personalized interactions and immediate product gratification.
Presently, 2.14 billion people worldwide purchase goods online—considering that numbers increased from 1.66 billion in 2016, portraying global e-commerce is showing no sign of stopping soon.
But what do these numbers mean for brick-and-mortar/retail stores?
Getting your offline business online should be your next move. After all, online shopping is expected to grow considerably, with 56% of Gen Xers in the US and over 53% of Millenials in India being the most likely demographic to make purchases.
Key Takeaways
Market Reach: Online businesses can reach a global audience, while offline businesses are limited to a local or regional customer base.
Operating Costs: Online businesses have lower operating costs compared to offline businesses, as they don't require physical storefronts or extensive staffing.
Customer Interaction: Offline businesses provide a more personalized and face-to-face customer experience, fostering trust and relationships.
Adaptability and Scalability: Online businesses are more adaptable and scalable, allowing for quick modifications, expansions, and the introduction of new products or services.
It's time to decide if you want to create an online store, a physical store, or both. So, let's discuss "clicks vs. bricks" and how brick-and-mortar/ retail is evolving without any delay.
What is the Growth Potential of Online Store vs In-store?
There's a lot to consider when comparing in-store vs. online shopping. But, the stats here provide insights that help us track how both aspects of the retail industry perform.
Top Retail Customer Statistics
40% of consumers chose to shop online to save their time; Source
58% of customers say excellent customer service influenced their decision to buy.
67% of millennials prefer e-commerce shopping over in-store shopping; Source
52% of consumers say that convenience impacts more than half of their shopping decisions.
Top Retail Sales Statistics
Since 2001, online retail sales have increased by 300%.
Following a 25.07% increase in 2020, retail e-commerce sales globally are predicted to rise to $7.381trillion by 2025.
Online store 2022
From 2016 to 2021, small retailers have average revenue growth of 51.33%.
Overall retail trade makes up approximately 5.6% of GDP.
According to Coresight research, there was a 14% increase in store closures from 2020 to 2021.
Considering the stats, setting up an online store and diversifying your business now is brilliant. Besides, having more than one way to reach your customers is likely to benefit you for years to come.
But, the most pressing question remains unanswered.
Will Brick and Mortar Stores Become Obsolete?
Brick-and-mortar stores will never be obsolete. Though many retailers have faced significant hardships – with several closing their doors for good, there's a resilient increase in retail sales against all odds.
There's a need to reinvent retail stores to preserve their reason for existence. They need to be innovative and act on the developing trends to offer customers nothing less than the best.
More than ever, it's crucial that retailers and businesses adapt to the changing waters. And, to thrive in this never-ending quest, turn your offline brick-and-mortar store into an online store in 60 seconds!
You can no longer afford to guess what your customer needs. So sooner or later, it would be best if you catered to customers' needs to be abreast of the competition.
Why Would it be Advantageous for a Retail Store to Create an Online Store?
It's often said the numbers speak for themselves.
Still, if you want to start a business with peace of mind that your choice to create an online shop was the right one, just keep reading.
Collect Sales Data To Better Serve Customers
Online stores can collect data from customers who shop on their digital platforms. Based on the gathered information, you can better understand the wishes and needs of each customer and cater to them quickly.
This is not all. Online stores can also strengthen their relationships with current customers by gathering data based on previous purchase behavior and personal credentials. This is achieved by integrating Customer Relationship Management software.
CRM systems have integrated different solutions to recognize their customers at checkout points in the last few years. These eventually created systems that manifold repeat purchases and also reward loyal customers.
You Are Open To The World
When you make an online store, you expand your reach to a more significant client base and improve sales with increased availability. You no longer have to depend on the number of people passing by your store or the number of brochures delivered to mailboxes.
From the internet, you can sell anything anywhere in minutes!
Related Read: Which Businesses are in Demand for Online Store?
Round the Clock Sales
The retail industry has revolutionized into 24*7 businesses in the past two decades.
So, trusting solely on a brick-and-mortar store means you miss out on the chance to earn while you sleep. Whereas with an online store, you shed the onus of standard operating hours, and the best part is that you don't need to be present at all times or hire extra resources.
With the right eCommerce store builder and a great content and sales strategy, your products and services can curate their place on their own. Blog CTA
Minimized Operational Costs
Establishing a brick-and-mortar store comes with hefty set-up costs. And not only do you have to find and choose a place to rent, but you also have to pay monthly rent, electricity bills, employees' wages, and fork out stocks to fill your space efficiently.
On the contrary, setting up an online store can exceptionally minimize your initial investment costs. There's no doubt that the price of opening an online store is much lower than if you have to open a business physically.
For example, Nykaa, an Indian beauty brand that started as an e-commerce platform, CEO and founder Falguni Nayar is a "big believer" in physical retail stores to cater to customers' demands.
Maximum Customer Satisfaction
Customers want choices!
After all, it's all about where and when customers interact with your products and how they walk with them. This is the quick fix you need to boost customer satisfaction and brace strong brand loyalty.
So, customers will shop with you on their own terms by making products and services readily available to customers, maintaining a consistent brand identity, and providing them options for payments, shipping, and pick-ups. And, who wouldn't want that?
What are The Advantages of a Brick-and-Mortar Store Over Online Store?
Reach Customers Who Don't Shop Online
There are still a handful of people who don't use the internet. Though it has a global penetration rate of 59.5%, there are still potential customers you could alienate by being online only.
According to a Consumer Behavior report, 33% of shoppers prefer brick-and-mortar stores because they can touch and communicate with people. The other 61% said they are more likely to spend more when shopping at a physical store.
Deliver Better Customer Experiences
72% of millennials spend money on experience rather than material items. This act is the core reason why brick-and-mortar stores still thrive – they offer both.
For instance, Firstcry, a synonym for online children's and newborn supplies, claims that opening a storefront has enabled it to minimize its marketing budget by 25%.
This clearly defines the rise of eCommerce hasn't outdated brick-and-mortar stores; rather, it highlights that a retail store can achieve the best balance by combining online and offline.
Finally…Retail Isn't Fading; It's Transforming.
Yes, Brick-and-mortar stores are not going anywhere. Indeed, offline retail stores are transforming online to cater to customers' expectations of utter flexibility with a consistent omnichannel experience.
So, are you ready to meet the demands of today's consumers?
Yes! Don't wait; take your business online with the quickest and most reliable eCommerce solution that gives your customers the experience they expect while your profit grows.
About the Creator
ValueAppz is a vision, that empowers our team to help businesses launch next-gen on-demand apps and marketplace solutions easily. We take pride in utilizing top-of-the-line technologies, best-in-class app developers
Reader insights
Be the first to share your insights about this piece.
Add your insights