My Top 5 Comfort Watches on Disney+
It's the feel good content I pay a subscription fee for!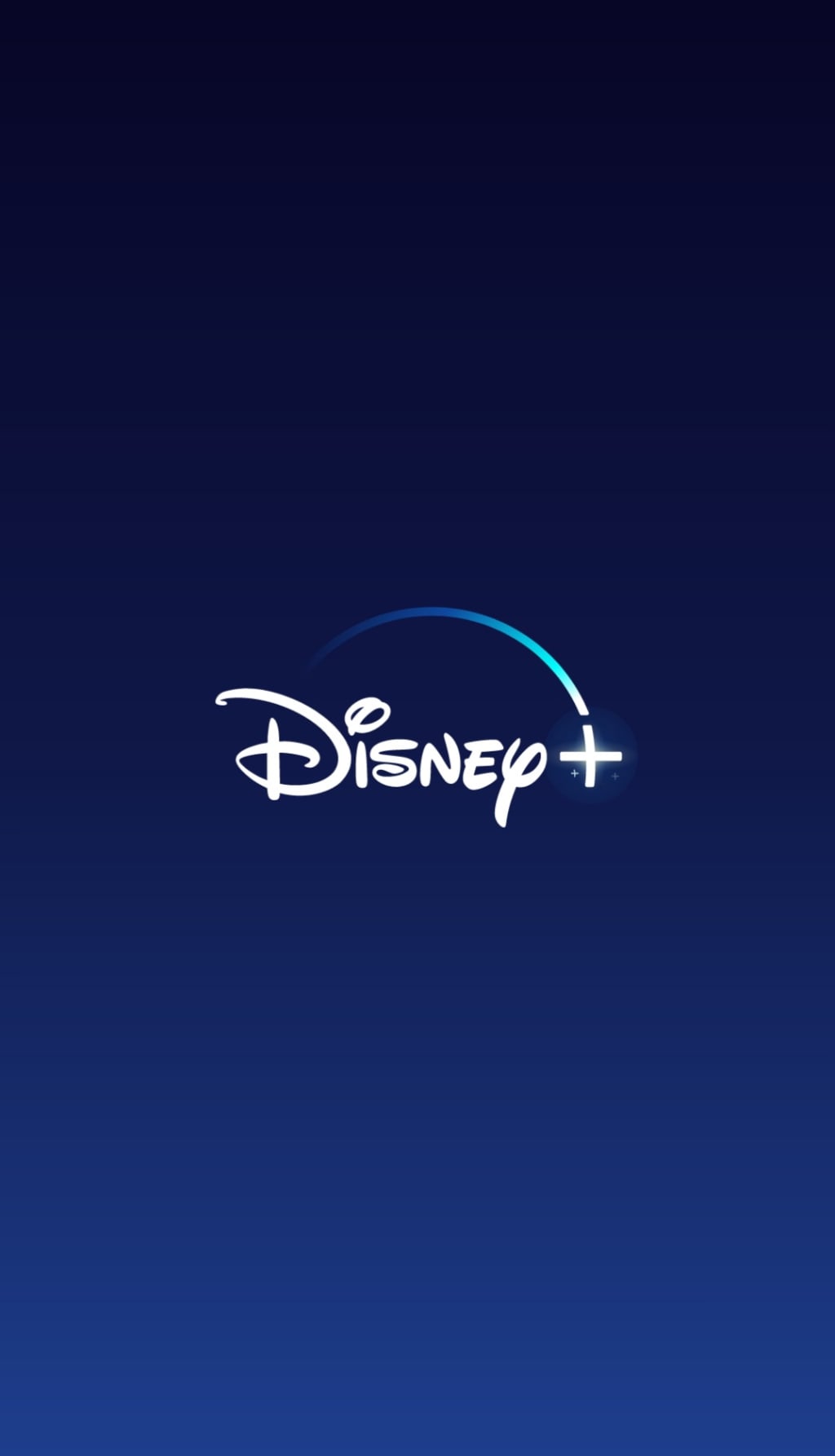 I'll freely admit- I only got Disney+ for The Mandalorian. Well, who didn't though . . . the first three episodes I had relied upon the stuttered, fervent explanations of how amazing it was from a co-worker who refused to spoil it. I'm not typically someone who falls pray to FOMO, but after he let me watch the first episode on his phone to get a feel for it then- I had absolutely no choice but to get it.
Best $6 I've ever spent outside of food. Now when The Mandalorian ended I sort of just kept it around to let my baby cousin use it and watch Doc McStuffins, but eventually I found a whole bunch of content to enjoy myself. Old titles I had been obsessed with as a child, and new titles exclusive to the service that delighted me. Disney+ has over 137 million subscribers (Stoll*) and chances are that you, the reader, are one of them, so you've probably watched a lot on there and loved so much of it. But . . . what are your comfort watches? Comfort movies, comfort TV shows, etc. Think about that and see if they match up with any of the titles on my list of top seven comfort watches:
1. Mickey Mouse (Shorts)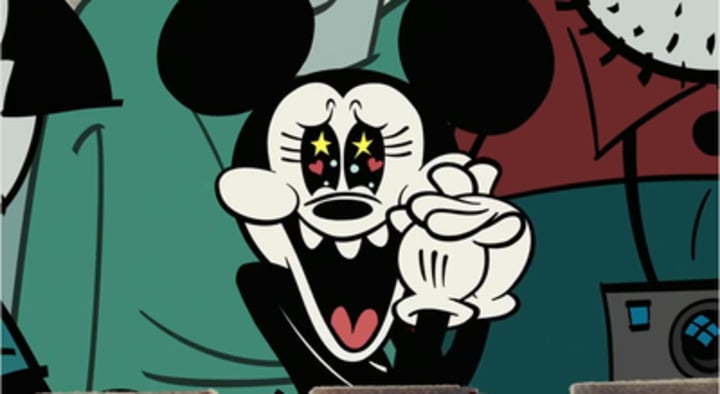 It's fitting to start this list off with a classic, and more than that- the Mouse that started it all! Now Mickey and his pals have undergone more revamps than any star in Hollywood, but he outshines in every single one. What I like the most about this particular series as opposed to, say, The Wonderful World of Mickey Mouse is simply because there's far more of this series. There are 5 seasons, and I love that though the focus is of course on Mickey- Donald, Goofy, Daisy, and Minnie are never just chucked onto a shelf or used as last minute slapstick. They're his best friends and the love of his life! And honestly, it's the most them they've been in a long while . . . the whole Mouse crew is so wonderfully refreshed in this series in a way that other attempts at Mickey in earlier years could only try to grasp. They have so many mishaps and hijinks and silliness that it makes them feel more like the cartoons they are and less like the idols they have become thanks to a terrifyingly proficient marketing team.
2. A Celebration Of The Music From Coco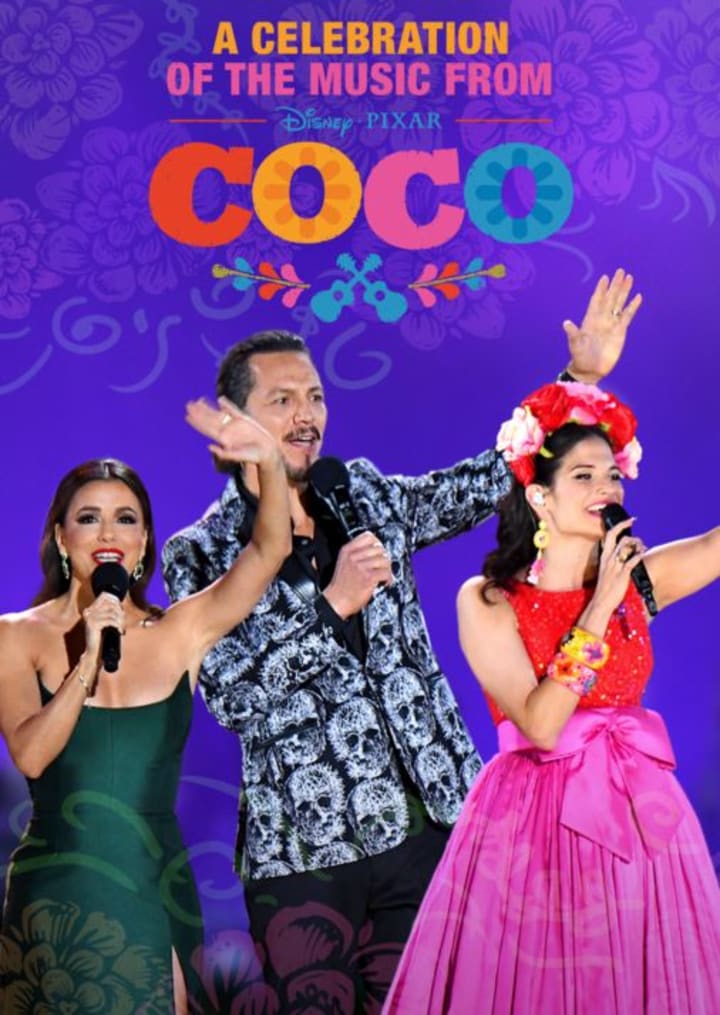 Spoiler alert: Coco is one of my favorite comfort movies. But this is quickly starting to compete with the Pixar hit in terms of my obsession level with it. I've watched it, like . . . six times within the span of two months? Filmed at the Hollywood Bowl- a place that's seen such acts as Monty Python and The Beatles- it's hosted by Benjamin Bratt and Eva Longoria. It's not nearly long enough in my opinion, about 48 minutes, but never does there feel like a moment wasted. The stage is set like an ofrenda, the dancers are dressed so beautifully, and every costume change of Natalia's is a 10/10 . It's a concert film and a little bit of a behind-the-scenes film where actors and creatives important to Coco talk about its impact on them, and how much they love Mexican culture. They've got great acts like Carlos Rivera, Mariachi Divas, and some songs from the voice actors of Coco. Check it out and enjoy my three favorite songs, "La Corrido de Miguel" performed by Carlos Rivera for this concert (originally performed by Bronco), "La Bikina" performed by Jaime Camil (who voices Papá Rivera) and "La Bruja" performed by Alanna Ubach (who voices Mama Imelda, that absolute icon).
3. Coco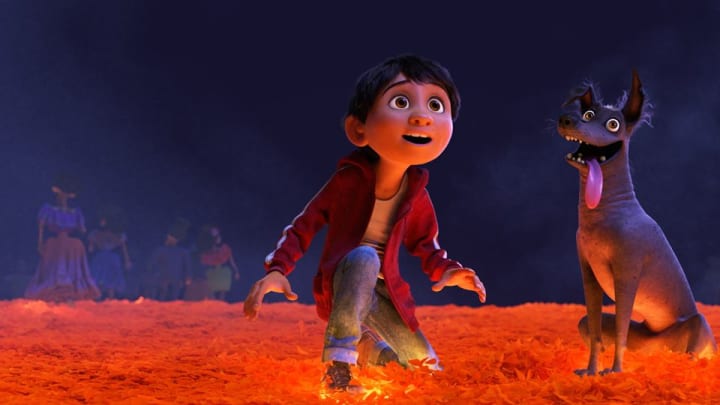 Let me tell you, one thing about me? I LOVE movies that really sink deeply and lovingly into family bonds and happily examine the love and inextricable bonds that tie a family together, be it blood or found family. Years ago I went gaga for Brave and how it showed how utterly frustrating yet how undoubtedly beautiful the bond can be between a mother and daughter. So when I finally sat down to watch Coco, that pesky lump of emotions stayed in my throat for just about half the movie. And of course, you know, I think about 90% cried when Miguel sang "Remember Me" to Mama Coco, sure, but . . . it was watching Hector get a chance to be with his family again, and how he tried so hard for decades to get to see his baby Coco again. It was the way that Miguel loved his family so much and just wanted them to accept all parts of him, including his love of music. It was how Mama Imelda loved Hector but valued herself more . . . and ultimately loved her family, all of them, most of all. Man, I have half a mind to sue for emotional damages with the way "Remember Me" just mobs my heart.
4. Summer of Soul (. . . Or, When The Revolution Could Not Be Televised)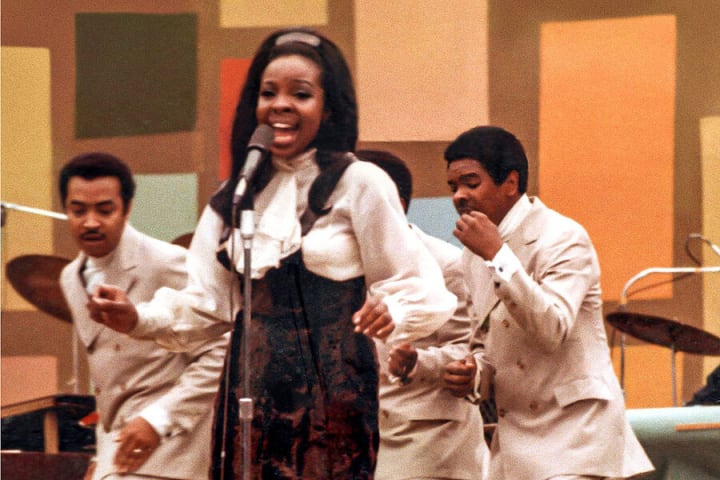 I love a good concert film, and combine it with black history and BOOM! Instant hit for me. I can't accurately describe to you the way my heart swelled to see so many talented black people coming together for the culture (for the people, for Harlem, for history), and the way it melted to see so many Black people happy. To see a sea of happy, bouncing people coming together to enjoy music and each other in then Mt. Morris Park (renamed in 1977 to Marcus Garvey Park). It was so nice to hear people from Harlem express their love for Harlem, for the community it provided even in the some of the most turbulent times for minorities. I saw acts I'd never even heard of, like Fifth Dimension- but their cover of "Aquarius" is gonna live in my mind forever. Or Sly and the Family Stone! Ray Barreto! It was the same year Woodstock came out, and so it was completely overshadowed; apparently not enough of the right people cared about a borough in Harlem compared to the, erm, lighter and brighter Bethel, New York. This footage was hidden for over 50 years, left in a box because nobody of import at those times deemed it worthy of consideration. It's crazy to me, especially in light of recent events . . . with the demand of Black women's energy and time to fight other people's fights, and the callously ignorant demand to hurt Black people and children to teach others a lesson . . . how the minimalization, the erasure, and even the attack of Black people's happiness keeps happening over and over. But I suppose this film proves one thing- something this powerful can never remain buried.
5. Zenimation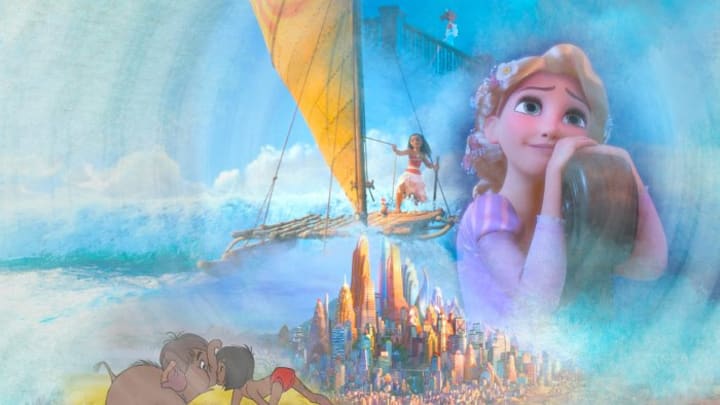 Less a show and more a showcase of beauty, but it's wonderful when I just needed some low-stakes sounds in the background or something pretty to stare at besides my living room walls on brain melting days. Zenimation has two seasons, and each episode is a collection of clips from Disney animated movies that all are based upon the "theme" of the episode. So some of the themes would be: rain, cityscapes, water, nature, night, so on and so forth. And what was cool was that whatever the clip was, was only focused on that theme. So for example in the episode water, Lilo and Stitch had a couple of clips, but instead of hearing the soundtrack or the dialogue of the characters all you heard was the water. These episodes have no music from the movies, no iconic voices or songs, it is just ambient noise. The most you might get is like the sound of water, the sound of wind, just low sounds. I replay it often, especially the cityscapes episode, and the final episode of season 2 which is just a recap of all the previous episodes.
Well, how much did your list and my list overlap? Did I manage to put at least one thing in here that you haven't seen yet? I'd like to hope so, if only to give you something new to experience on whatever downtime you might have. Tell me about your favorite comfort watches on Disney+! Maybe I can find something else to watch before I memorize every line of Coco's soundtrack.
*Stoll, Julia. "Global Number of Disney+ Subscribers 2022." Statista, 12 May 2022, https://www.statista.com/statistics/1095372/disney-plus-number-of-subscribers-us/.
entertainment
About the author
Hi I'm Danny! I write about Halloween, music, movies, and more! You can chat with me or follow me at Twitter: Danny Fantom @ThrillandFear
Reader insights
Be the first to share your insights about this piece.
Add your insights