My Review of "RuPaul's Drag Race: Season One"
I have one thing to say: you better WORK!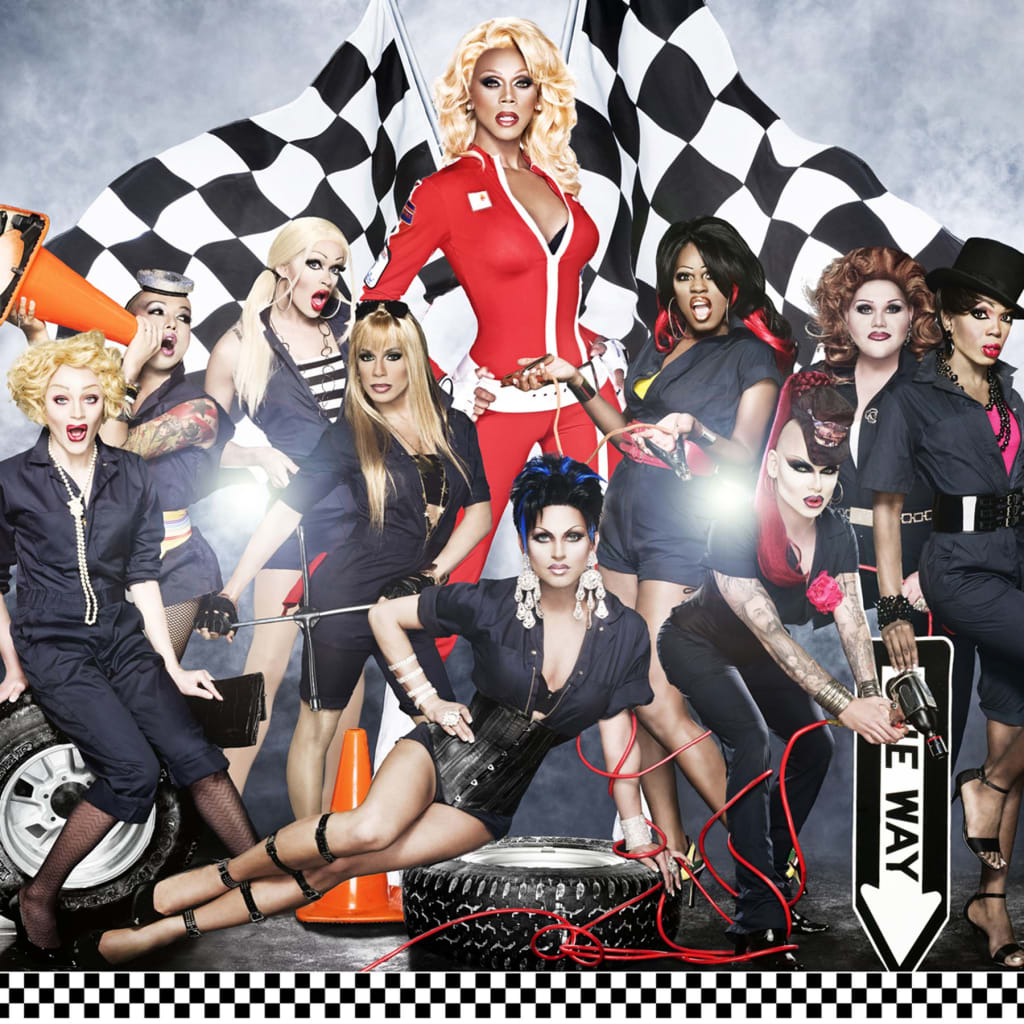 Let me start off by saying I have been a massive RuPaul's Drag Race fan and have seen every episode from every season as well as seen a couple of the Drag Race queens perform live. I've never taken the time to review the series season by season up until recently.
RuPaul's Drag Race is a competition to seek out the nation's best drag superstar and entertainer. The contestants compete in a variety of challenges like dancing, singing, costume creating and many more for the title of America's Next Drag Superstar, a cash prize (in this case $20,000) as well as collaborations and tours with different companies and brands to help get their name out there as an up and coming entertainer. The panel of judges critique the queens based on how well they present themselves on the runway, how they execute the different weekly challenges and based on their personalities and how they interact with others. The bottom two queens with the least amount accomplished that week must lip sync to a song to remain in the competition.
In this season, there are nine queens competing for the title and I could instantly tell which queens I'd like and which queens I wouldn't like (Also, did I mention the Season One filter? Yeah there's that...). There's a good mix of queens with different strengths and personalities, which is good but also bad. Throughout the season, we get to witness these queens work together in group challenges and we get to see the drama in the workroom with all of the personality clashes and egos. I was particularly drawn to Bebe Zahara Benet because of her poise and her implement of her African roots to her outfits and challenges, Ongina because of her positivity, humor and energetic personality and Tammie Brown because of her unique personality, quirky and different image and her random phrases said in situations that never made sense. There are queens in the competition that definitely stir the pot and make it more interesting. For example, Shannel drives me up the walls with her striving for perfection and thinking everything she does is perfect as well as her lack of vulnerability. Akashia is a queen that just bothers me. She comes off as confident, which is fine, but then we see it evolves into arrogance and cockiness to a point where it pisses off a few of the celebrity guest judges and then there's Rebecca Glasscock who looks like she just doesn't want to be there at all.
Throughout the season, I'd say there was a good mix of challenges presented like creating a new garment from items from the dollar store, learning how to interview celebrities, working in teams to create a routine with song a dance and much more. While watching the season now, the fashion and pop culture influences themselves are very out of date but was very in back then in 2009.
What I really appreciate from this season and this series is the introduction of new lingo, fashion and art to the world. Looking at the transformation from male to female is really quite amazing. I see why drag is considered an art form because there really is so much craftsmanship that is put into every look. Watching this series definitely opened my eyes to different art forms and creativity.
Overall, I'd say this is a great starter season to the series. For it's time, it is quite current and keeps up with the trends. There's a good balance between drama and heartwarming, happy moments so it keeps you entertained. I'd say give this season a watch for a great time! Try to look past the filter, though.

Izzy BG
Just some amateur reviews, experiences and opinions.
My art and YouTube can be found at:
https://www.artbyizzybg.com/
https://society6.com/missizz613
https://www.youtube.com/channel/UCi7pIsQonVFrGIbQ_BJO8yg?
See all posts by Izzy BG →