Johnny Brown's daughter Sharon Brown was Fun Girl on Good Times and Angela on A Different World
The actress has proven talent runs in the family and she has her own claim to fame.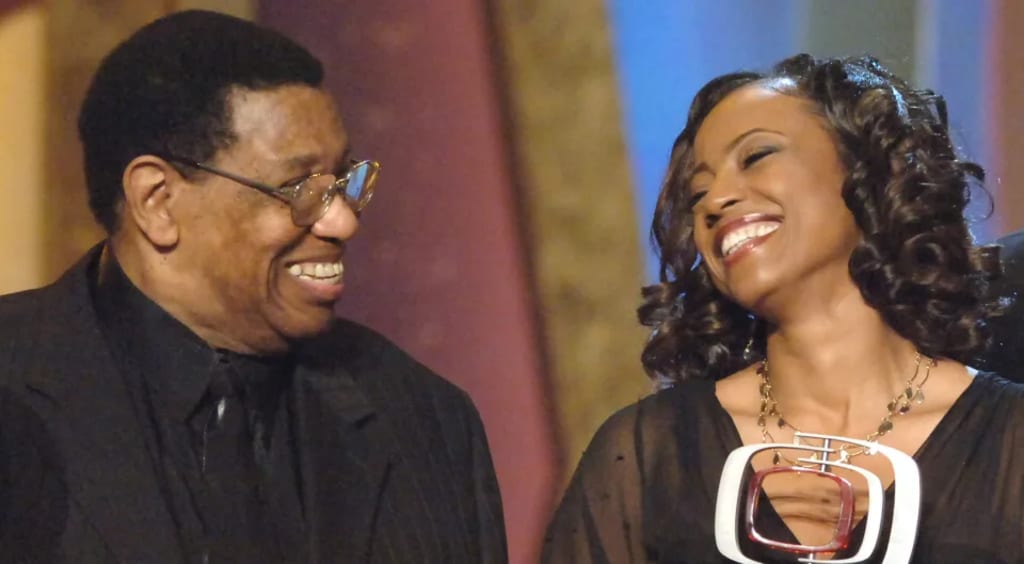 Johnny and Sharon Brown
Sharon Brown inherited her father's talent
A Different World ran on NBC from September 24, 1987, to July 9, 1993, and can now be seen exclusively on Max (Formerly HBO). Perhaps you have been watching episodes and every now and then have asked yourself "Where are they now?" regarding those who had brief but memorable appearances on the sitcom. One actress Sharon Brown has a connection to Johnny Brown who portrayed Nathan Bookman the building maintenance supervisor on the hit CBS comedy Goodtimes.
Johnny Brown was an actor, nightclub promoter, and performer as well as a singer, and comedian. He passed away on March 2, 2022, at the age of 84 leaving behind a wife of 61 years, June Brown, a son John Brown Jr., and his daughter who followed in his footsteps. She was born Sharon Catherine Brown on January 11, 1962. She was married to and divorced Fitness coach Billy Blanks and they have one adopted son, Elijah.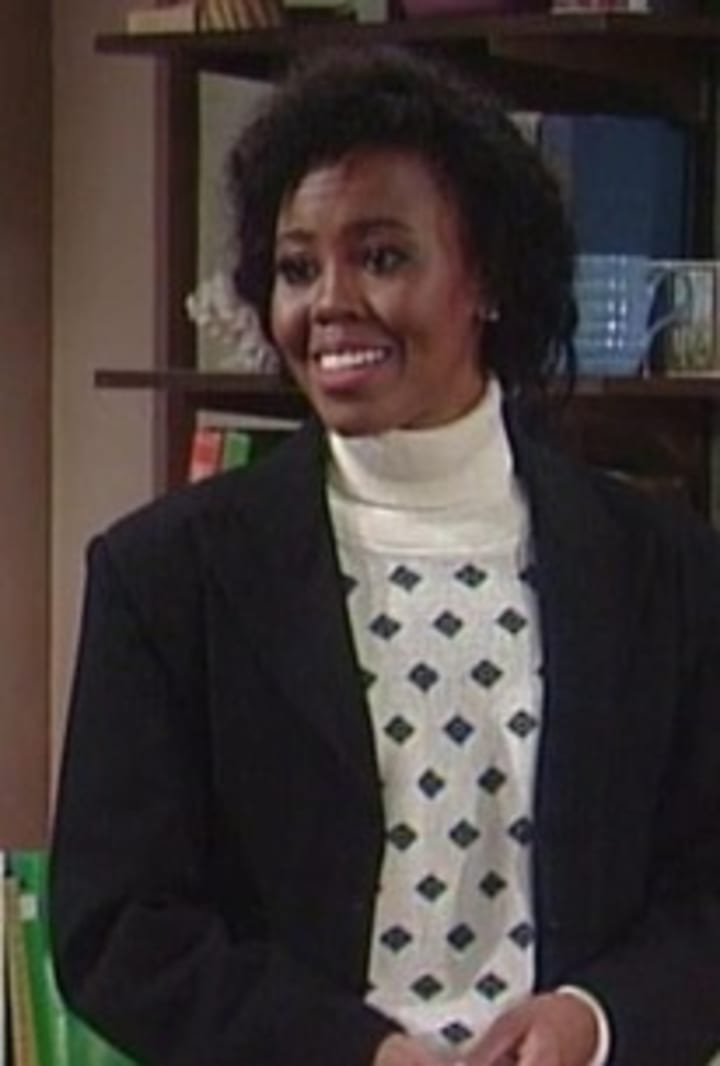 Sharon Brown has proven herself as an entertainer
Brown inherited her father's comedic timing and has proven herself to be an entertainer in her own right while showing it does run in the family. She might not be a household name but Sharon Brown has been busy working on Broadway, television, and film.
Brown has worked frequently as a stage actress, including roles as Effie in both Broadway and touring productions of the musical Dreamgirls; as Violet in the musical Maggie Flynn; and as the narrator in versions of Joseph and the Amazing Technicolor Dreamcoat. She has also toured with productions of The Wiz, Rent and Jekyll & Hyde. Brown was nominated for a Helen Hayes Award in 1987 for Outstanding Lead Actress in a Non-Resident Production for her role in the touring version of Dreamgirls.
Brown portrayed a singer Angela Atkins who made a lasting impression on fans of A Different World in the season 2 episode Three Girls Three. Angela was recruited by Whitley Gilbert (Jasmine Guy) and Jaleesa Vinson (Dawnn Lewis) to enter a contest with them for a chance to sing with Gladys Knight.
Angela had a powerful voice and when the 3 were singing the Gladys Knight hit Imagination for their college classmates she took over the lead and her pipes were on full display. She was condescending toward Whitley and Jaleesa insisting they needed her because they approached her and not the other way around.
She eventually walked away from the two and sang for Gladys Knight with two men and won the contest. In a dream sequence, Whitley imagined that she and Jalees danced and sang with Knight on the song Love Overboard and that Angela had been bound and gagged backstage.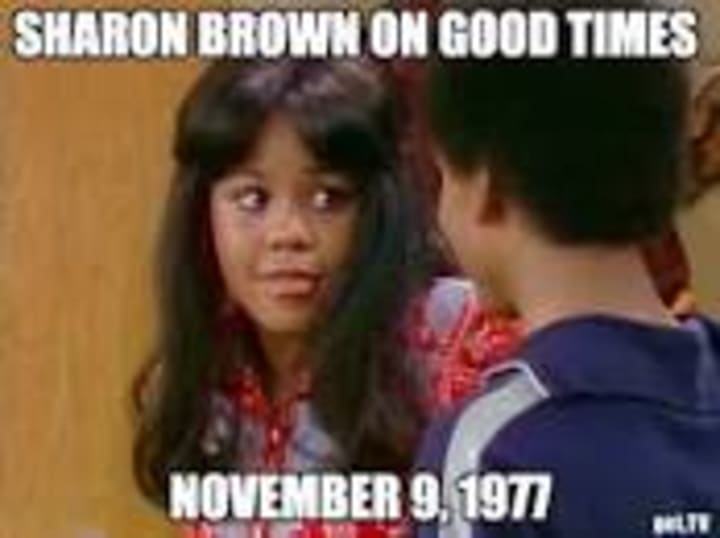 Sharon Brown as Fun Girl and additional credits
Sharon Brown was on Good Times long before A Different World portraying Nacy Colton whose handle was Fun Girl when she met Michael Evans( Ralph Carter) while using a CB radio. When they met in person Fun Girl was in a wheelchair.
Film credits include A Chorus Line (1985), For Keeps (1988), Sister Act 2 (1993), What's Love Got to Do with It (1993), Blues Brothers 2000 (1998) and Introducing Dorothy Dandridge (1999). On television, Brown played the character Daisy on the CBS soap opera Love of Life in 1971, and she originated the role of Chantel on the NBC soap Generations from 1989 to 1990. She portrayed a young Louise in a 1981 flashback episode of The Jeffersons titled "And the Doorknobs Shined Like Diamonds". Other episodic television credits include Good Times, A Different World and The Fresh Prince of Bel-Air.
.
About the Creator
Cheryl is a widow who enjoys writing about current events, soap spoilers and baby boomer nostalgia. Tips are greatly appreciated.
Reader insights
Be the first to share your insights about this piece.
Add your insights