Interview with Dare Van Waes, Cosplay Model and Actress
In this exclusive interview, we talk to Dare Van Waes about her career, aspirations, and favorite cosplay tips.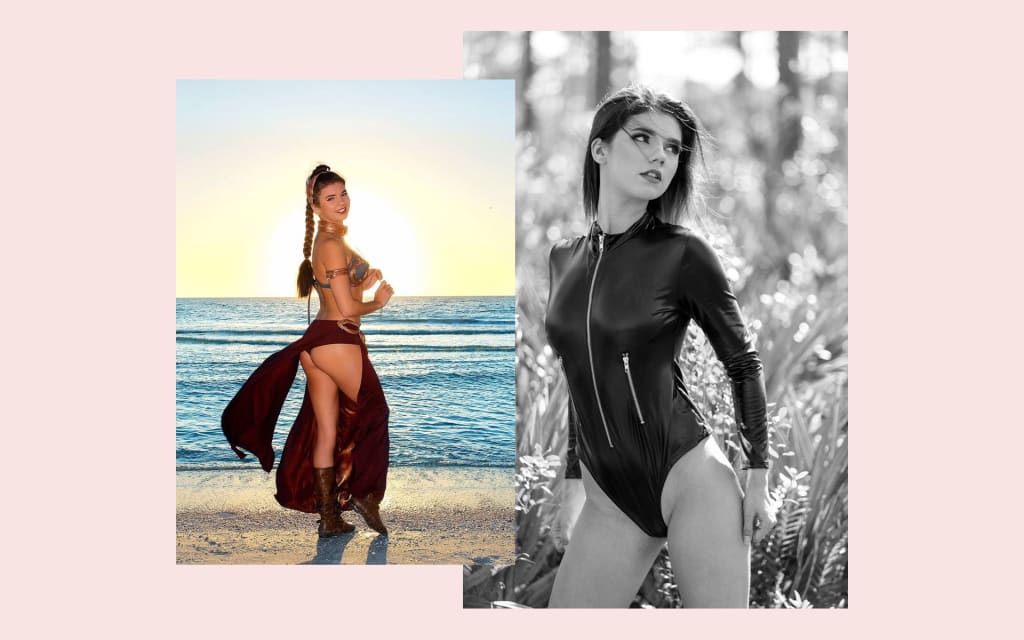 Once in a while, you'll meet a person who loves to breathe magic into life. Dare Van Waes is one of these people. The avid animation fan and former Disney employee quickly gained a massive following thanks to her excellent cosplay skills, shining personality, and awesome photo sets.
Dare's success is unlike anything else we've seen. So, we decided to sit with her to get a better glimpse into the world of cosplay, modeling, and animation fandom.
Geeks: How would you define cosplay?
Dare: Cosplay, in my definition, is self expression by creating your costume, and showing the people around you at the event your love for the character. I truly love the process in creating my costumes, it's my favorite part, second to showing the costume at the event.
Tell us a little bit about your first serious cosplay outfit and con experience. What inspired you to get started? How has everything evolved since then?
My first event, I was just really searching for a costume or character that really inspired me. I really was hungry for a challenge! I would say that's what inspires me: the challenge, and trying to create the image in my brain in real life.
I then just flat-out decided that I wanted to be and create the Corpse Bride character named Emily. Plus, I loved the costume and face painting idea. It took about three days to create the dress, the veil, and the flowers.
The day of the event, I spent three and a half hours painting my face, back and neck and people couldn't recognize me at all! It was crazy but I loved it! This makes me want to try that character again, and make it even better!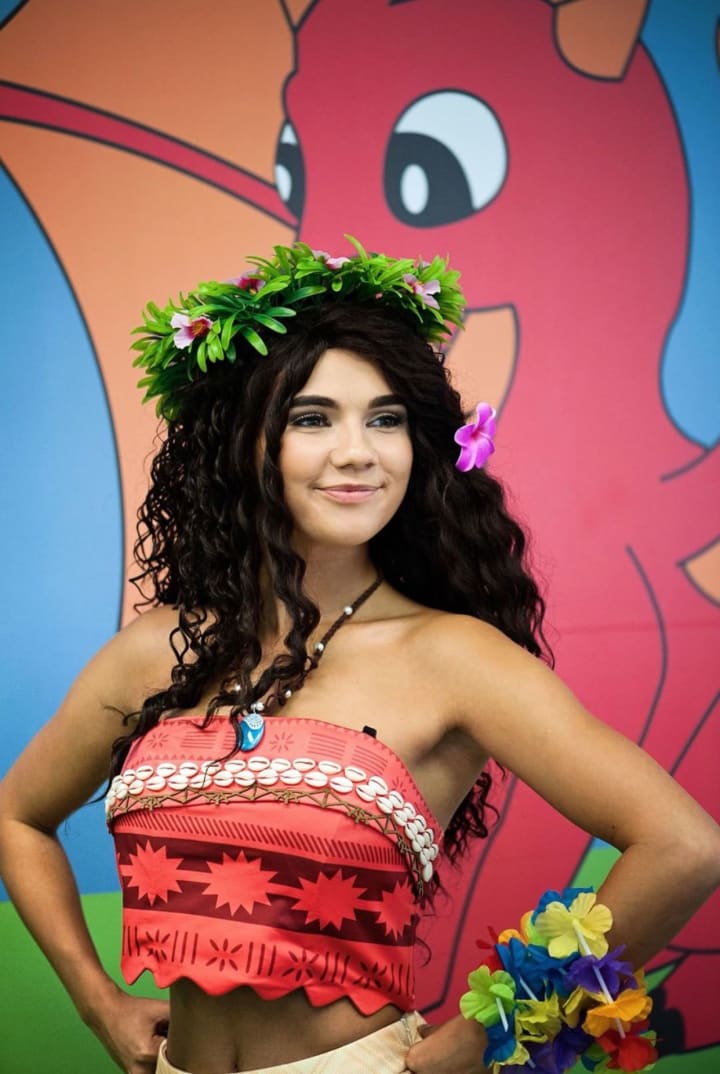 You've work at Disney in the past – that's amazing! Could you tell us about a few magical moments you experienced there?
Oh no – I knew this question was coming! I worked there for three years, so the amount of magic and love I experienced was unreal. I can't really dive to much into the topic (I know, I am sorry!) but I have so many memories of seeing children and adults truly believe in the characters and the stories.
I'll never forget all the parents who would hang around an extra second and say thank you.
Top 5 favorite characters to cosplay as – go!
Moana, Wonder Woman, Slave Leia, Rapunzel, and sexy Deadpool.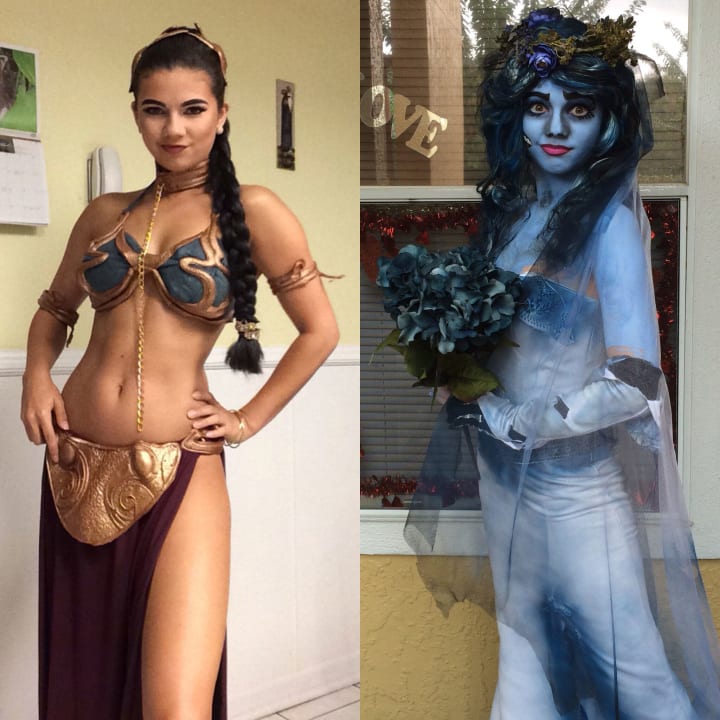 Your Corpse Bride outfit is awesome. Did you make it yourself?
I did yes! I was lucky enough to find a wedding dress at a Goodwill store, and it fit pretty closely to my size! It was fate to make this cosplay costume.
It's hard not to notice that you have a lot of Disney and Pixar outfits. Are you primarily a Disney cosplayer?
I don't ever want to be "exclusive" to Disney, I would like to get more into creating anime character costumes… maybe in the near future.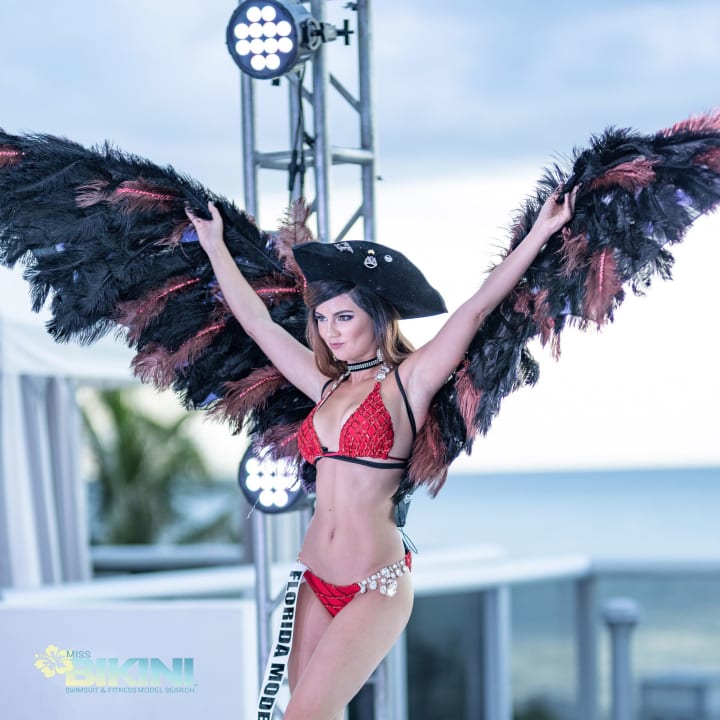 What are your dream cosplays to do?
I can't answer that since it will give away my future plans! But really, I want to incorporate stilt walking with my love of cosplay. Bigger things are on the way!.
In addition to cosplaying, you also have a successful modeling career. Tell us a little bit about your journey as a model who doubles as a cosplayer.
(Laughs) Yes, I am a full-time model, and trying to become a full time actress. But I have so many other aspirations it's hard to define myself, I guess. I just really have a love of the creative side of cosplay, it's my idea and concept for a costume.
When I am on a shoot, it's a photographer's vision with me in it, I don't have much of a creative say it most of it. For me, cosplay is my art, and acting all rolled into one category.
When did you first realize that you should take cosplay seriously?
I guess, when I didn't have an acting outlet anymore. So I created one for myself and it led to more and more acting jobs!
Do you have any advice for girls who want to take the same path as you?
Honestly, this industry has taught me that no two people have the same path to success. I would say to anyone who looks up to me, or wants to follow in my path, that they should stay positive and keep in mind that it will all work out.
What cosplay tips would you give newbies? Which tips did you wish you knew?
Be whoever and whatever character you want to be, just give yourself plenty of time so you can really enjoy the process and showing off the end result. I wish I knew about this community sooner so I could have been apart of the family much sooner!
Finally, tell us something that you wish more people understood about cosplay.
I really think right now the community is extremely accepting and I think people see it… I guess as a contest for who has the best costume? But it's not like that at all it's truly a wonderful community!