How Reading Over 100 Books a Year Changed Me
I've been reading over 100 books a year, and this is how it's changed me.
Since coming back on Goodreads a few years ago, I've probally read more books in a few years than I did in my whole lifetime. I always try to read at least one book a week weather it's paperback, e-book, audiobook or online. I have over 2000 books on my kindle, yet, according to my kindle app, I have only read 132. This count does not include books I have not finished. Nor does it include the books I have physical copies off.
So why do I keep buying and downloading books when I need to finish the ones I've read? Well, I read anything and almost everything. What I read also depends on my mood or needs. We read for many reasons; entertainment, education, enlightenment, escapism and empowerment. The five extravagant reasons why I continue to make the effort to read when there are other mediums much easier to absorb.
I have always been an avid reader, but the challenge of reading over 100 books a year has changed the way I have read, and the way I see books. When people say they don't read, they tend to mean they don't read books. But when I think about it, we are reading all the time from meme captions, tweets and 800-long fantasy novels, we are always reading, and what we do read, and how we take it, is shaping who we are.
The Self-Published & Traditional Publishing Industries are two sides of the same coin.
The traditional publishing industry is struggling just as much as the indie industry. I have had experiance in both with a lot more success in the self-publishing industry than traditional. I've seen on Twitter some of the craziest reasons why a book is rejected that had nothing to do with the book themselves; less than 50K followers, not being conventionally attractive to other traits. Whatever type of publishing route you choose, do not expect to be a New York Times Bestseller. Traditional publishers are being a lot more pickier nowadays.
Whilst traditional publishing costs the author less than self-publishing if you hire editors and pay for editing and marketing, but how much you earn will always depend on how many copies the book sells and how your royalties are worked out, depending on who you publish it with. Because of this, it's really hard to tell which one helps you earn more.
Because of how accessible book publishing is, it is a competitive market. It's easy to get drowned out in the crowd. The book industry is always changing. Every publishing company is struggling to keep up with the big companies.
What I am trying to say that no publishing route is better than the other. I used to frown upon Vanity presses and any other publishing route other than traditional until I looked further into self-publishing.
I have the urge to finish it in one sitting or else I will forget
Sometimes I forget characters names. Some scenes stand out more than others, even if they don't push the story along. I always feel like I need to finish the book as quickly as possible or in one sitting, but that dosen't always happen. Some books I can read in one go, and others can take days and even months to finish.
I never forget how a book made me feel
Even if I forget everything that happened about a book, the one thing I never forget is how the story made me feel. I've read 3 books in the A Song of Fire and Ice series (a.k.a Game of Thrones), and I don't remember every single little detail, but remember loving strong female characters like Danearys, Arya, Sansa and Cersei.
I've stopped watching most mainstream television
I do not watch much television anymore. I still use Netflix from time to time, but if I watch anything it's something from Netflix or people from YouTube. I think there's a shift coming, people want to see more of real people than celebrity influencers boasting about a.l the great things they do to fill their own pockets.
Every medium is valid
Regardless of how stories are told, every medium they are told in is valid. I have seen some of the best stories in video games and movies. They would have needed to have been written first before having visual adaptions. Sometimes the book isn't always better, as much to popular belief.
I try not to let book reviews and charts influence my decisions
In my novel, Game of Mass Destruction, one person said my book was full or errors, whilst another said there was none. When I enquired, it was just commas and word choices here and there that wasn't to their taste. Both these reviews were written before I got my novel professionally edited. The person that wrote the negative review also told me that they're very anxious about that review.
Even though I enjoy book reviews, I try my best not to let them influence my reading decisions. Just because they don't like a book, dosen't mean I will. The same applies to other books that are really popular, dosen't mean I will too. If it sounds like it's interesting in the summary, I will get it. If it's free, cheap or in a deal, I am more likely to go for it. I know people say you should not judge books by covers, but in reality, I know a lot of people do this. First impressions count. That's why people are happy to spend hundreds to even thousands on an eye-catching book cover.
I do have some unpopular opinions about reviews. First, you cannot review or rate a book if you haven't finished it. You miss out on the plot twists and the mysteries included in the opening. It's okay not to understand a book, but if you're going to write a useful review for a book, it is essential to finish the book first. It's okay not to finish something, don't pretend you know everything about the book when you don't. Second, you cannot review a book that you haven't read. Both of these happen all the time on Goodreads, and they're the two things I hate about Goodreads.
The Goodreads is precious. It's a great social platform where I can interact with others. I can keep a record of books I have written, read and reviewed, as well as keep a master list of books I want to get.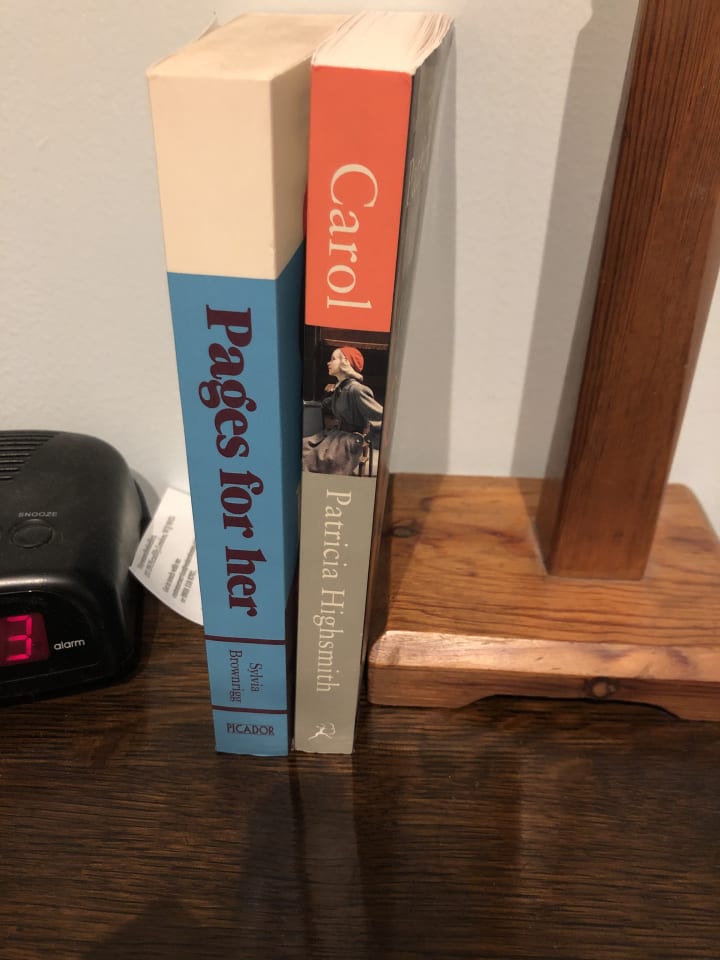 I don't review or rate every single book I read
I did a couple of review requests on Goodreads. I was lucky as I liked a lot of the books I was given. The only time I review and rate a book is when I feel like I have something new to say, or when I can be bothered. Writing book reviews can be just as tricky as writing a novel. These are two books on my wishlist and two of the last books I have purchased, I think I will likely review and rate these two as they were on my wishlist for a long time.
literature
Healthcare worker from Oxfordshire. Author of ten books including Drinking Poetry and Game of Mass Destruction. Travelled to over 20 countries.
Receive stories by Chloe Gilholy in

your feed