Golden Days of Hollywood
The Story of Mary Pickford and Douglas Fairbanks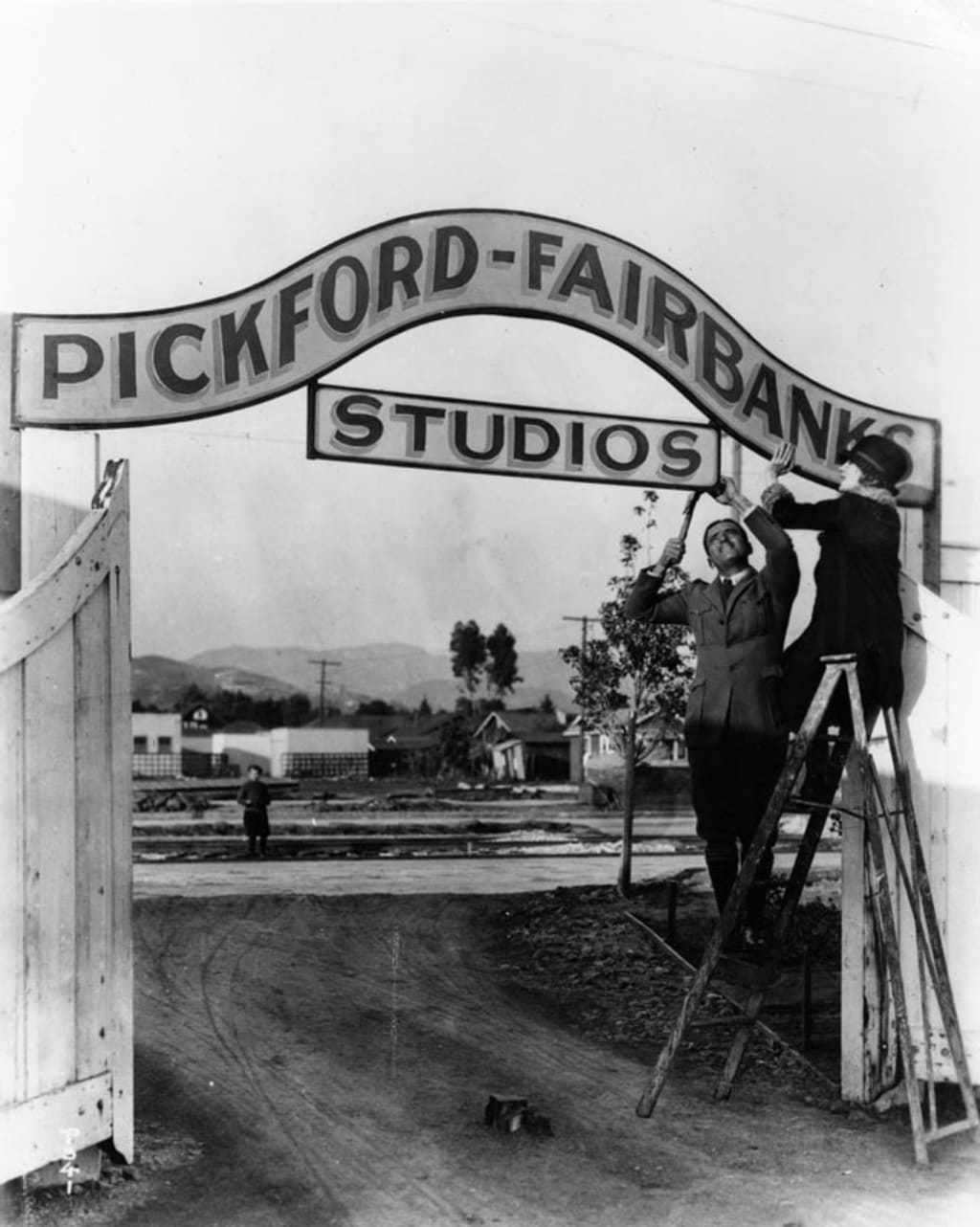 In the early days of Hollywood when everything was just coming together, actors and actresses were adored by fans and they all seemed to put them on pedestals. Two such film actors were a much-admired couple: Mary Pickford and Douglas Fairbanks. When they got married and went to London, England for their honeymoon on June 21st, 1920, they were greeted by lots of admiring fans. Since 1919, Pickford and Fairbanks had been business partners who got together with Charlie Chaplin and director D.W. Griffith to set up United Artists. After the couple got married, Fairbanks gave Pickford a 22 room estate as a wedding present, which included the first swimming pool in Beverly Hills located in Los Angeles, California. They named the property "Pickfair."
Pickfair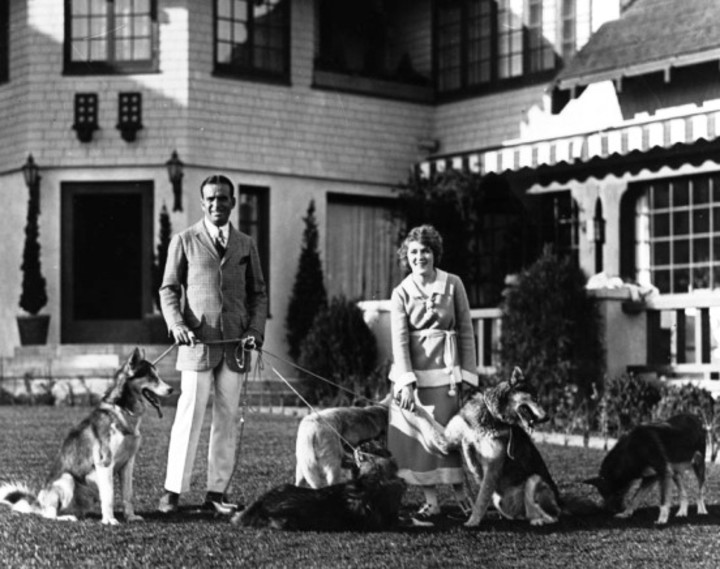 When Pickford and Fairbanks reached London, England, the crowds they drew were so large that they couldn't just go to a hotel. One weekend they spend at Lord Northcliffe's' on the Isle of Thanet and another at one of the country seats of the Duke of Sutherland. In Switzerland, Fairbanks purchased an "Italian fast car" and had a chauffeur drive him and his wife through Europe. During their stay there, they visited the ex-Kaiser Wilhelm of Germany and they were honored at a dinner in Paris, France. The dinner was attended by 200 of the most prominent French actors.
Mary Pickford was born in 1893 and after her father died when she was only five, she helped to support her mother and two younger siblings. I know right now your eyes are wide and you're confused. How could a five-year-old child support her family? Pickford performed in a vaudeville act and performed as "Baby Gladys." When she was 14, she landed a lead role on Broadway and took the stage name of Mary Pickford. Two years later, she signed on with the movie company Biograph earning $40 a week. She appeared in lots of silent films. Her first movies were The Violin Maker of Cremona and Her First Biscuits. Over the years, she made dozens more. What adoring fans loved the most about Pickford were her golden curls. By 1912 she had joined Adolph Zukor's Famous Players Company and was making $500 dollars a week. Pickford was determined to do well, and four years later she was already earning $10,000 a week, along with a $300,000 bonus and had her own production company – The Mary Pickford Company. In her roles, she usually played young, innocent girls. Finally in 1929 when the talkies had arrived, Pickford cut her curls and took the role of a flapper in Coquette. This role won her an Oscar.
Mary Pickford and Douglas Fairbanks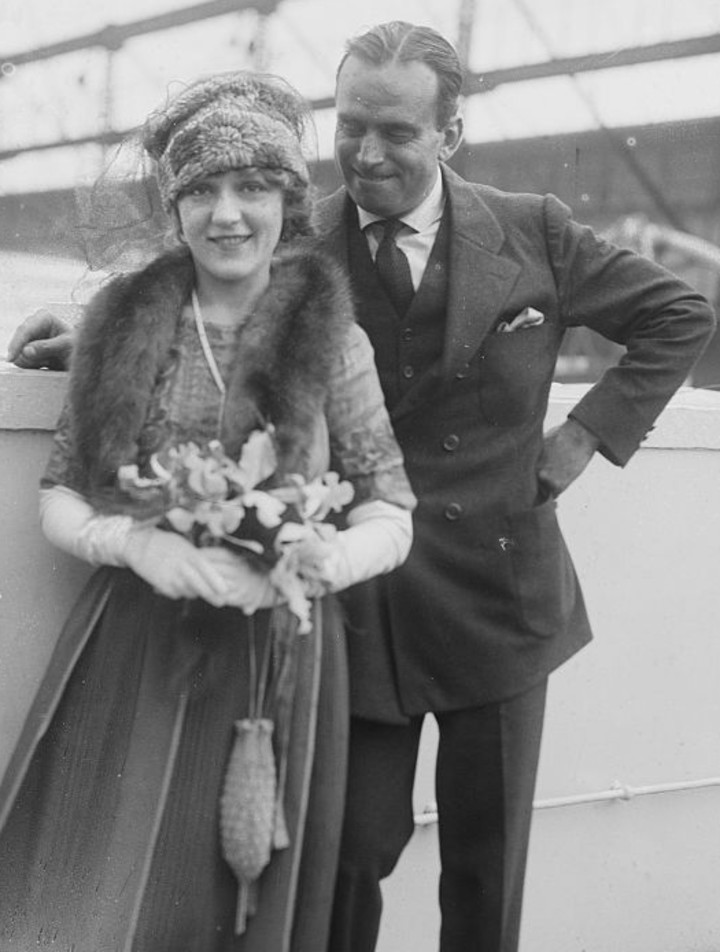 Douglas Fairbanks came into this world in 1883 in Denver, Colorado. He started appearing onstage in 1901. He began acting in films in 1915 and was usually cast as a swashbuckling hero. Among his films were The Three Musketeers, Robin Hood, and The Thief of Bagdad. There were actors who couldn't easily switch from silent films to talkies, but Fairbanks had no problems. However, as he grew older his career faltered, and he starred in his last film in 1934. His son from his first marriage, Douglas Fairbanks, Jr., became a leading man in the movies in the late 1930s and 1940s and played roles which were similar to the ones his father had played.
Mary Pickford retired from acting in 1933 and continued to be a forceful movie producer in the world of films. Pickford and Fairbanks finally divorced in 1936 and three years later, at the age of 56, Fairbanks died. Pickford stayed as a partner in United Artists until 1953. She was honored with a special Oscar for her contributions to American film in 1975. Pickford died at the age of 87 in 1979.
vintage