The Round Table of Writers
When a group of well-known writers used to meet...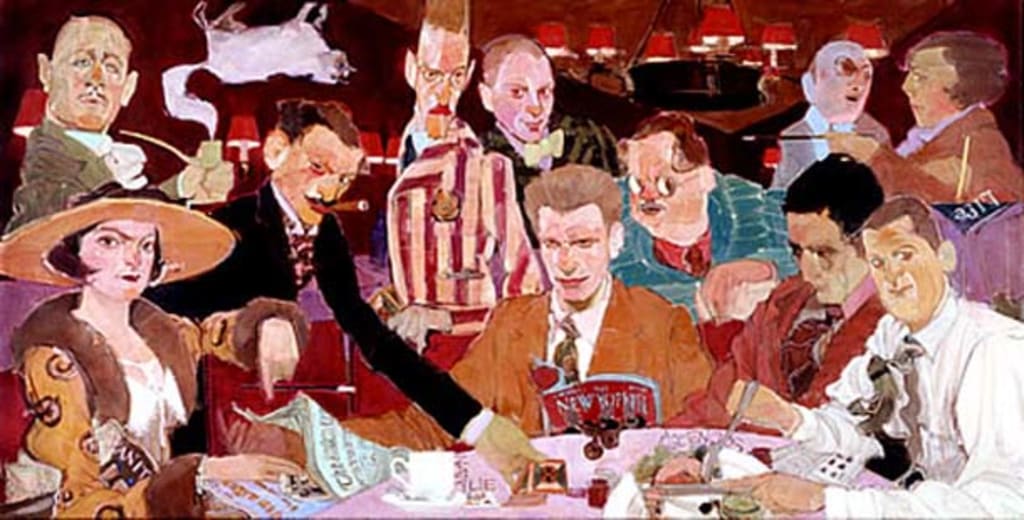 Among the well-known and prestigious hotels in New York City is The Algonquin Hotel. It is also famous for The Algonquin Round Table which was a group of writers who had a daily meeting spot at the hotel. WWI was over and Vanity Fair writers and those who frequented the hotel regularly like Dorothy Parker, Robert Benchley, and Robert E. Sherwood started lunching together. It was 1919 and they came together in the Rose Room along with some literary friends. It was a welcome back lunch for acerbic critic Alexander Woolcott who had served as a war correspondent.
The lunch turned out a huge success and it was suggested that they make this a daily event. As a result of which there was a daily exchange of opinions, ideas, and wit which in turn made the literary world richer. Among the members were George K. Kaufman, Heywood Broun, and Edna Ferber who had a strong influence on writers such as F. Scott Fitzgerald and Ernest Hemingway. One of their greatest contributions was the founding of The New Yorker magazine which made its debut on February 21, 1925. Today each guest at The Algonquin gets a complimentary copy.
The owner at that time Frank Case would treat these talented, but low-paid young writers to popovers and free celery. At their luncheon visits, they were given their own table and waiter. As they expanded core membership included Franklin P. Adams, Edna Ferber, George S. Kaufman, Heywood Broun, and Mark Connelly. In society columns, they were referred to as The Algonquin Round Table but called themselves the Vicious Circle. Drama critic Brooks Atkinson noted, "By force of character, they changed the nature of American comedy and established the tastes of a new period in the arts and theater."
Lots of The Round Table members were critics and during their lunches, they liked to exchange ideas and gossip. Much of this conversation wound up in Adams' "The Conning Tower" column in the Tribune the following day after each lunch. Dorothy Parker and her friends were immortalized in Aviva Slesin's Academy Award-winning documentary, The Ten Year Lunch in 1987. Once again the group came to the big screen in 1994 in Mrs. Parker and the Vicious Circle. This film was produced by Robert Altman with Jennifer Jason Leigh portraying Mrs. Parker. Both of these premieres were followed by gala parties at The Algonquin.
It is also interesting to note that the members also enjoyed some pastimes such as playing card games among these poker and cribbage. They formed a poker club and met at the hotel on Saturday nights. Being creative minds they found other ways of enjoying themselves such as playing charades and referred to this simply as "The Game." There was a private island the members would visit called Neshobe Island which was co-owned by some of them. There, the games would continue and included one simply known as "Murder" and the game of croquet from which you could imaginatively picture the Queen of Hearts from Alice In Wonderland joining in.
Today one of the most popular dining places in New York City is The Round Table restaurant at the hotel. A lot of the visitors ask to sit at the original "roundtable" around which these celebrities once met. In fact, you might not only get the chance to sit at this table but you might also have the opportunity to meet some of the original members of this group. How is this possible? Well, it appears that they enjoyed their luncheon meetings so much that some of the critics and writers chose to stay at The Algonquin. There have been guests and employees who have seen members of The Round Table walking about the lobby, in the bar and the dining room. After all, if you enjoyed yourself so much at a place why ever leave it even after death?