Eric Braeden back on the set of The Young and the Restless
The 79-year-old actor was ready to tape and refused to. be denied because of COVI D-19.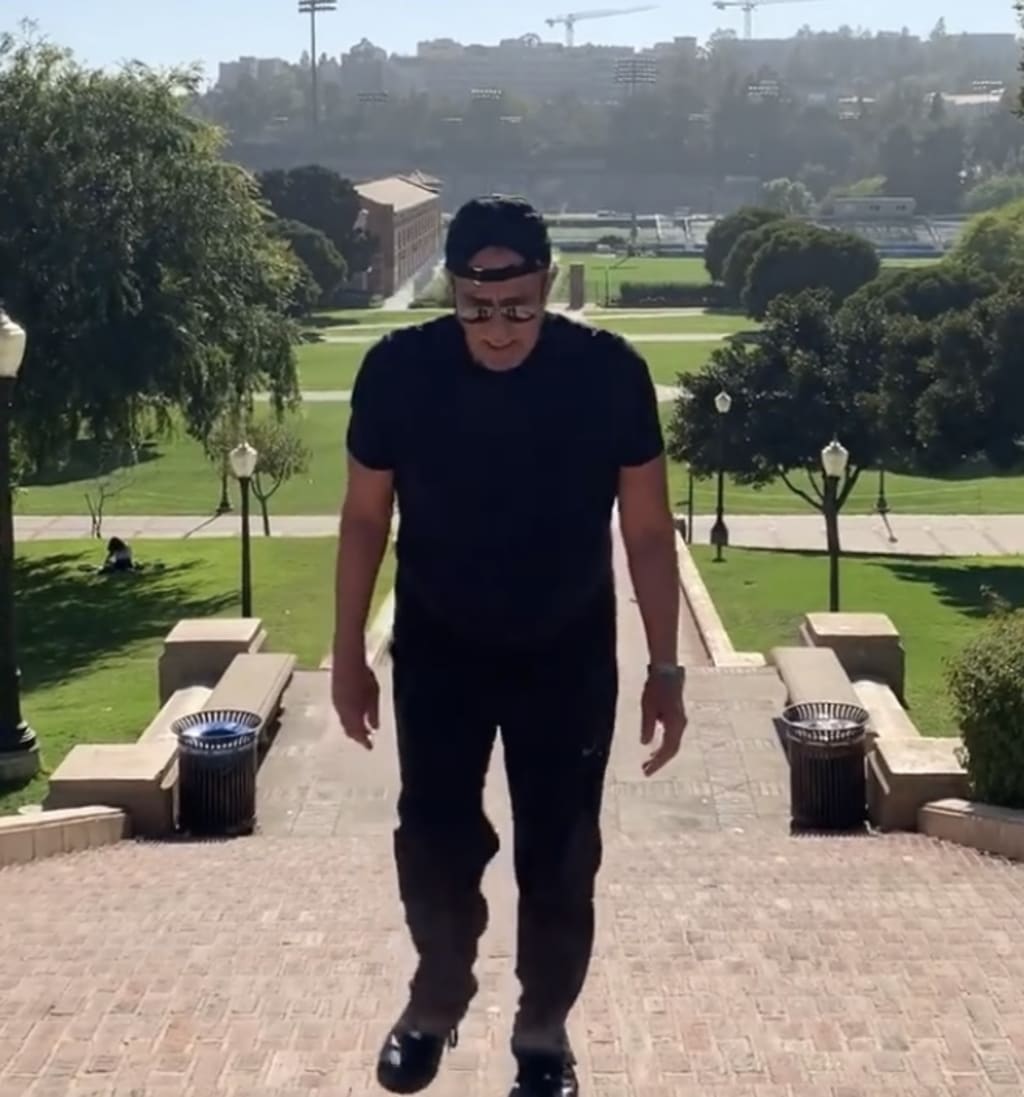 Eric Braeden staying fit
It was announced sometime back that when daytime drama shows returned from hiatus, the actors over age 65 would not be allowed to tape scenes right away. This was because of the risk of COVID-19 for older adults. Eric Braeden ( Victor Newman, The Young and the Restless) immediately spoke out saying that senior cast members should be able to sign a waiver and resume working if they so desire. It looks like Braeden wields the same power as his, alter ego, Victor because Soap Dirt says the veteran actor will be among the first on the set, should Y&R begin taping next week. The projected first day is alleged to be July 15.
During the shutdown, Eric Braeden communicated daily with his followers on Facebook and Twitter. He shared pictures and videos of how he was working out, exercising, walking, and staying in shape. He remained positive that he would be allowed to resume working, in spite of the concerns for actors over age 65. Braeden said often that he needed to be back at work and channeled his nervous energy into posts and Tweets regarding his frustration with the Trump administration. The soap vet is in total disagreement with the was this current coronavirus is being handled and is often vocal about his disgust with Donald Trump's racist rhetoric.
Braeden, like many other soap stars, has been showing himself sans makeup and hair cut. Joshua Morrow,(Nick) did a video wearing a hat and Christian LeBlanc, (Michael) shared images which indicated that he has quite a bit of gray hair. Eric Braeden even showed his fans what he looked like coming out of the shower. The actor had been saying for quite a while that he wants to get back to work and his wish had been granted. The 79-year-old had stated in interviews that when you stop working you die. He said the same thing in his book, I'll be damned." The popular soap vet tells anyone who will listen that neither he nor Victor are going anywhere. He is very much like his character who is stubborn, driven, and almost always gets what he wants.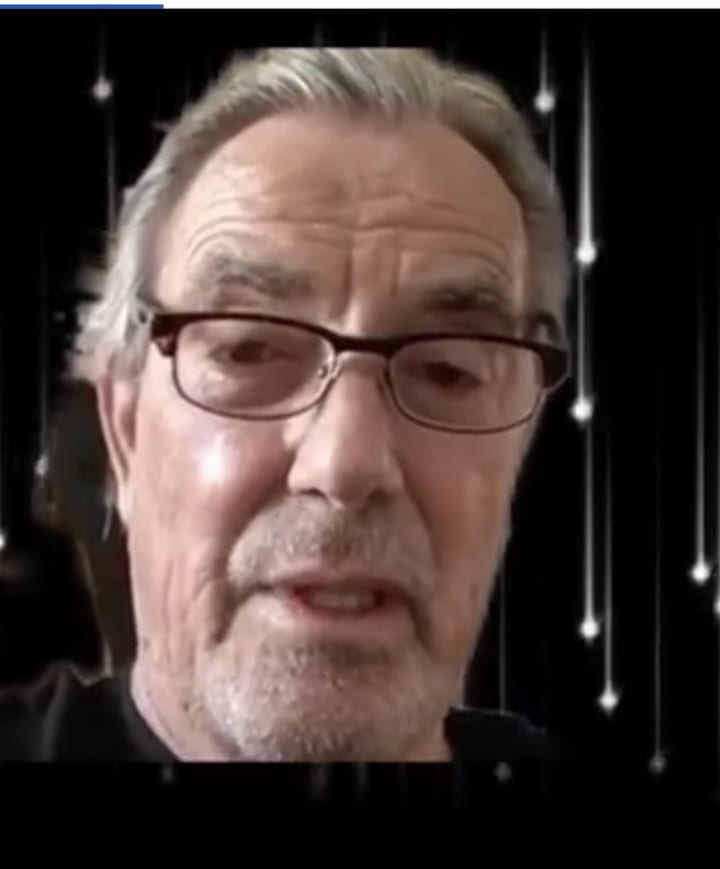 There has not been official confirmation that Eric Braeden signed a release form saying he would not sue if he contacted COVID-19 on the set but this is the most likely reason that he was not sidelined. He joked on social media that Billy boy, Jack, and Adam has better watch out because Victor is coming for them. Prior to the hiatus, the Newman patriarch was blaming Billy for Victoria being stabbed. He and Jack, however, had been at peace with each other for quite some time. It's possible Eric Braeden was simply humoring his fans or perhaps something is coming that will bring back the famous Abbott/Newman feud.
Spoiler alerts have been saying that the Newman's will be front and center when taping resumes and fans are eager to find out what will happen. Victor, Adam, Sharon, Nick, and Chelsea are supposed to be involved. Viewers know that during the last original scenes, Victor had just revealed that Adam killed AJ Montalva to protect his mom Hope. Adam was in denial and Chelsea was trying to get him to keep an open mind. Spoilers suggest that Victor will be there to help his son through this crisis. The rumor mill is saying that Adam will soon find out that Sharon has breast cancer and this will bring the two of them closer to each other. Nick and Chelsea will not like this and neither will Rey.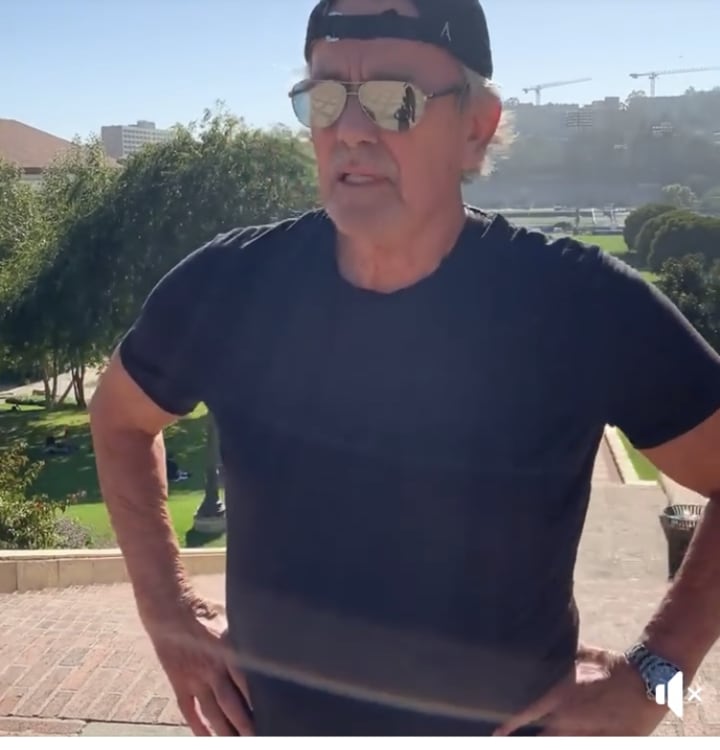 Victor will probably offer his two cents on this situation but he has more important matters to keep him busy. He is furious at Nikki for telling Victoria that when Adam was 11 he murdered a man. Vicki is angry that her dad continues to play games where Newman Enterprise is concerned. Victor turned the reigns over to Adam and sidelined his daughter prior to revealing the truth about the murder. Fans are eager to find out who will end up running the Newman family business as Nick does not want it and Adam may be too distraught and simply give up. If Victoria walks away then Victor May have to take the helm yet again.
The time off will probably have given all the Y&R cast time to prepare for their return. They will all probably be in rate form and give great performances. Eric Braeden shared on Facebook that he was about to be tested for a COVID-19 and he seemed pretty upbeat about it. It's obvious he is ecstatic about returning to the set. Genoa City should be up and running in no time so be sure to continue watching for spoiler alerts and updates related to The Young and the Restless.