Doug Davidson may be off 'The Young and the Restless' again
A recent tweet suggests Paul Williams will not be getting any air time in the near future.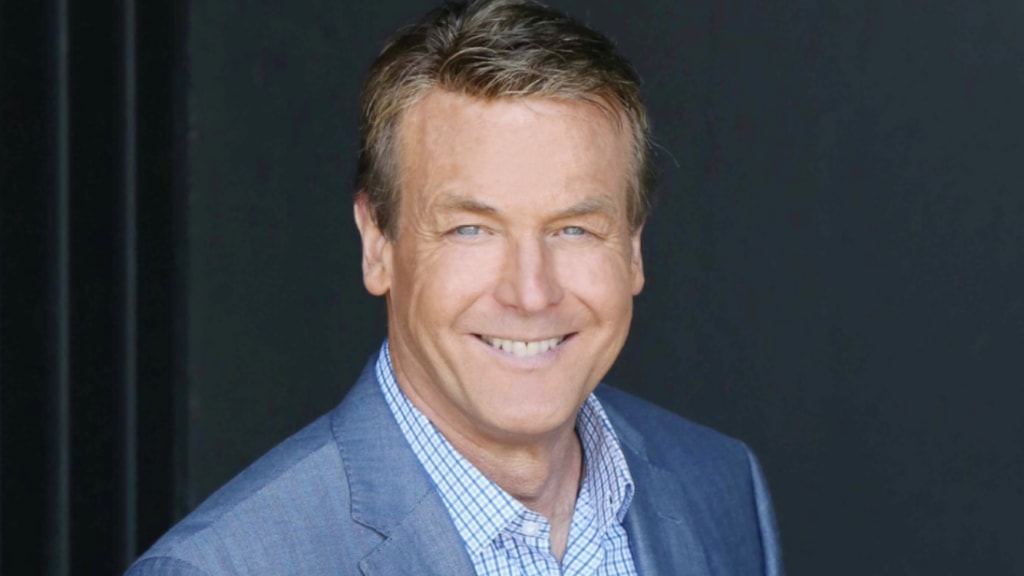 Doug Davidson
Doug Davidson's recent tweet is causing concern among fans of The Young and the Restless. The 42 year veteran of the CBS daytime drama seems to be in the same predicament he was in more than one year ago. At that time, his character Paul Williams was taken off contract and not on screen from the end of 2017 until mid 2019. No reason was given for removing this beloved character and his fans were shocked to see Detective Rey Rosales seated in Paul's chair at the PCPD. Viewers complained on social media and signed petitions demanding the popular actor be returned to the show and he was. Unfortunately, the writers don't seem to know what to do with the award winning actor and he may be gone again.
Initially, when Paul returned to Genoa City, he was back at his desk at the police station and he and Chris had a picnic in Chancellor Park a few days later. Paul was in the loop when Victor faked his death and viewers were hopeful this veteran of four decades was going to be treated in a manner worthy of his stature. Instead, the new head writer, Josh Griffith did not seem to know what to do with the character any more than his predecessor, Mal Young who removed Davidson from the canvas. Paul began showing up like a knight in shining armor to arrest those who broke the law but did not do much else.
Recently Paul and Chris were on hand for Victor's celebration of 50 years at Newman Enterprises, which coincided with Eric Braeden's 40 years on the CBS daytime drama. Paul and his wife walked through the gallery of images that Noah Newman had created for his grandfather and later Paul was on hand answering questions after Victoria's stabbing. Prior to this there was. an episode wIth Paul and Michael that caused many Y&R viewers to be alarmed. A number of fans expressed on social media that they were embarrassed for Doug Davidson and Christian Leblanc because of the scene they had to act out.
In this particular episode, Lauren and Chris were chatting as they were waiting in Society's restataunt for their spouses. After a few moments viewers could hear Paul and Michael arguing loudly as they entered the dining area. The two men were discussing their racket ball game and were complaining about who was the best. Paul and Michael played racket ball in the 1990's so this was a very awkward scene. It was as if the writers were trying to imply that the two men ver relics from the past and not valuable in current day Genoa City. Christian LeBlanc snd Doug Davidson are talented actors and their characters are well loved by fans of Yhe Young and the Restless. Viewers are having a hard time understanding why the writers are treating these veteran characters so shabbily.
To add insult to injury, Doug Davidson's 50th anniversary as Paul came and went in 2018 with little fanfare and he was rewarded by not being utilized on the show for a little over a year. Eric Braeden, on the other hand, who portrays Victor had his four decade milestone incorporated into the show with a 50 year anniversary of Newman Enterprises. Devotees of the CBS daytime drama did not fight for Doug Davidson to return, only for him to sit on the sidelines and be banished yet again. Viewers were grateful when Mal Young, who sidelined Paul was fired. Loyal fans were excited when Josh Griffith replaced Young and hired Davidson back. Now he is doing the same thing as his predecessor and under utilizing this talented actor.
Doug Davidson and his beloved character deserve so much better and someone at CBS needs to acknowledge this fact. Paul, Chris, Michael, and Lauren should be given storylines that are interesting and allow them to utilize their skills. Doug Davidson said in his tweet that the powers that be have his number and they need to call him ASAP. The natives are restless and viewers are talking about boycotting the show. This will not be good for ratings so CBS needs to correct this travesty right away. Continue voicing your outrage and petitioning CBS execs to do the right thing. Keep watching The Young and the Restless weekday afternoons on CBS at 12:30 PM. Be on the lookout for spoilers to keep up with what's going on with Doug Davidson.
tv
Cheryl is a poet, freelance writer, published author and former Newspaper columnist. She has degrees in Psycology and Biblical studies. She enjoys sharing natural cures, and Nostalgia related info. Tips are greatly appreciated.