Dark Age of Superhero Movies 1989 - 2000
Tim Burton began the Dark Age of Superhero Movies with a bang and Ben Stiller ended it with a laugh.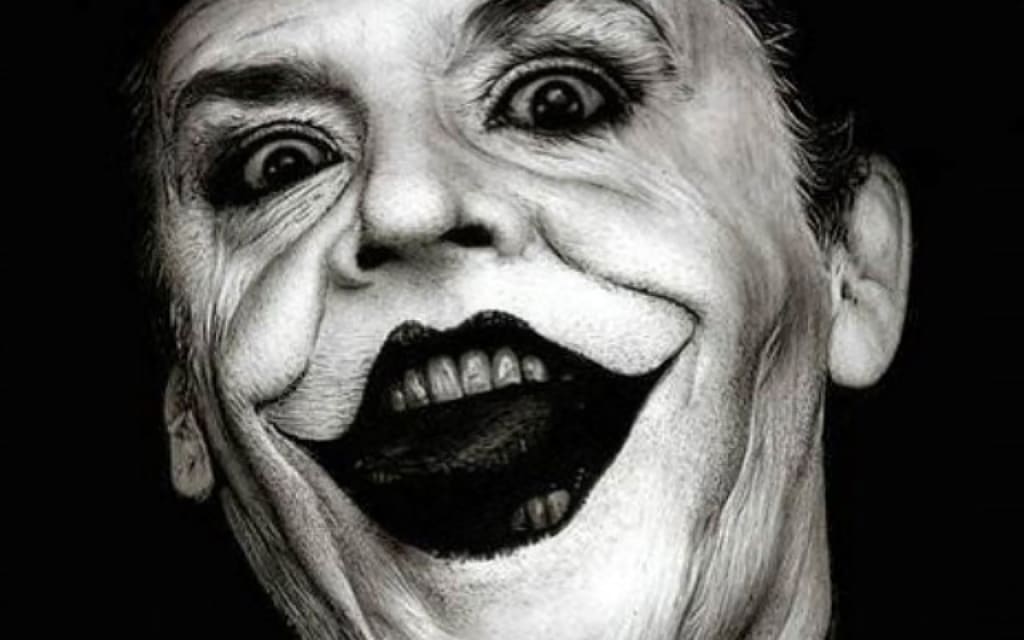 Tim Burton drags the comic-book onto the screen in all its wild and wonderful glory, but studios lack confidence. Successes like The Crow, Darkman, The Rocketeer, and Blade are exceptions in an era defined by the Batman-esque pulps of Dick Tracy, The Shadow, and The Phantom, and the MTV-schlock like Spawn and Steel.
Director: Tim Burton
Cast: Michael Keaton, Jack Nicholson, Kim Basinger
Released: 23 June, 1989
Description: With The Dark Knight, Nolan was keen to terrorize and thrill by creating a world that was possible; with Batman, Burton gave audiences a beastly fairy tale that danced to the tune of Prince.
Rating: 4/5
Director: Steve Barron
Cast:Judith Hoag, Elias Koteas, Josh Pais
Released: 30 March, 1990
Description: The animatronics still look good thanks to Jim Henson's Creature Shop, but the flat script doesn't know what to do with the character besides joker Michelangelo and bad-boy Raphael, and the plot hits a brick wall.
Rating: 3/5
Director: Warren Beatty
Cast: Warren Beatty, Madonna, Al Pacino
Released: 15 June, 1990
Description: A garish folly—seeing Warren Beatty and Madonna get it on is pure fever dream—but it's fantastic to look at. Dick Tracy may only be a superhero movie in style, but what style!
Rating: 2/5
Director: Sam Raimi
Cast: Liam Neeson, Frances McDormand, Colin Friels
Released: 24 August, 1990
Description: Wild, weird, and utterly unrivaled, this is the missing link between Sam Raimi's grave-robbing old life and his web-spinning new one.
Rating: 4/5
Director: Albert Pyun
Cast: Matt Salinger, Ronny Cox, Ned Beatty
Released: 14 December, 1990
Description: Strangely faithful and lamentably low-rent, this Italian-set Yugoslav co-production feels like a refugee TV movie to be rewatched in the twilight hours with David S. Goyer's Nick Fury pilot.
Rating: 3/5
Director: Michael Pressman
Cast: Paige Turco, David Warner, Michelan Sisti
Released: 22 March, 1991
Description: It's nowhere near as dark or as violent as the first film—they barely use their weapons at all—and commits the unforgivable crime of introducing suped-up mutant animal villains that aren't Bebop and Rocksteady.
Rating: 2/5
Director: Tim Burton
Cast: Michael Keaton, Danny DeVito, Michelle Pfeiffer
Released: 19 June, 1992
Description: The sumptuous riposte to claims that films have been ruined by too many villains, Batman Returns offers up a web of motivations and relationships that makes it not just comic-book perfect, but mouth-watering to watch.
Rating: 5/5
Director: Joe Johnston
Cast: Billy Campbell, Jennifer Connelly
Released: 21 June, 1991
Description: A gloriously retro-tinged heir to Indiana Jones. So faithful is it to the tropes of pulp that you'd be surprised to discover that the original comic was published in 1982 and not 1942.
Rating: 4/5
Director: Stuart Gillard
Cast:Elias Koteas, Paige Turco, Stuart Wilson
Released: 17 March, 1993
Description: The turtles are thrown back in time to medieval Japan by a mystical scepter in a cheap attempt to get them into traditional Japanese armor. No one will ever describe the film as "underrated" with a straight face.
Rating: 1/5
Director: Screaming Mad George, Steve Wang
Cast:Greg Joung Paik, Jimmie Walker, Peter Spellos
Released: 3 June, 1992
Description: Based on the 1985 Mango, this proto-Power Rangers movie bundles unforgettable character design into a rate superhero arc that trundles numbly along on the inside lane.
Rating: 2/5
Director: Robert Townsend
Cast: Robert Townsend, Marla Gibbs, Eddie Griffin
Released: 6 August, 1993
Description: Not the most profound deconstruction of the sub-genre.
Rating: 3/5
Director: Alex Proyas
Cast: Brandon Lee, Rochelle Davis, Michael Wincott
Released: 11 May, 1994
Description: Stilted, clunky, and ponderous, The Crow is intentionally so—a graphic novel brought to life, dressed in rubber trousers and set to the best alt-rock soundtrack in film history. The tragedy behind the lens only adds to its mesmeric allure.
Rating: 5/5
Director: Russell Mulcahy
Cast:Alec Baldwin, John Lone, Penelope Ann Mille
Released: 1 July, 1994
Description: An uber-stylish romp from reliably mod Russell Mulcahy, The Shadow blends Burton's throwback stageyiness with gorgeously noir direction and a pulp-perfect plot.
Rating: 4/5
Director: Mike Binder
Cast:Damon Wayans, David Alan Grier, Robin Givens
Released: 19 August, 1994
Description: Screamingly surreal knockabout comedy Blankman takes swipes at the softest of targets—60s Batman—and that's tough to truly get behind. Ultimately though, enjoyment depends on your appreciation for gurning 90s slapstick.
Rating: 2/5
Director: Chuck Russell
Cast: Jim Carrey, Cameron Diaz, Peter Riegert
Released: 29 July, 1994
Description: The flagship offering from the year in which Jim Carrey was in everything, The Mask may have eschewed the comic's ultra-violence—which is fine—but dropping the satire is difficult to bounce back from.
Rating: 3/5
Director:Joel Schumacher
Cast:Val Kilmer, Tommy Lee Jones, Jim Carrey
Released: 16 June, 1995
Description: Not as bad as everyone remembers; simply average. Batman Forever lets the villains of all the heavy lifting that its heroes are incapable of—which is great news because the Two-Face/Riddler double act is a riot.
Rating: 2/5
Director: Bryan Spicer
Cast:Karan Ashley, Johnny Yong Bosch, Steve Cardenas
Released: 16 June, 1995
Description: The Saturday morning sensation hits the big screen, and everything is bigger except the budget as crummy plastic armor replace the leotards and laughable wire-work replaces slap fights in parks.
Rating: 2/5
Director: Simon Wincer
Cast:Billy Zane, Kristy Swanson, Treat Williams
Released: 7 June, 1996
Description:The Phantom slipped on the ladder the second it decided to put Billy Zane in a violet bodysuit, but against all odds he flexes and quips like a born swashbuckler through this lukewarm visual feast.
Rating: 3/5
Director: Tim Pope
Cast:Vincent Perez, Mia Kirshner, Richard Brooks
Released: 30 August, 1996
Description: Getting in The Cure's music video director is a nervous retrenching of this goth icon, and at no point in this limp retelling does City Of Angels serve up anything that will interest fans of sunlight.
Rating: 2/5
Director: Joel Schumacher
Cast:Arnold Schwarzenegger, George Clooney, Chris O'Donnell
Released: 20 June, 1997
Description: There's something fascinating about Batman & Robin's vapid little panto. It's not malicious; it's just convinced you're having as much fun as it is. It turns out that you're not.
Rating: 1/5
Director: Mark AZ Dippé
Cast:Michael Jai White, John Leguizamo, Martin Sheen
Released: 1 August, 1997
Description: Riding high in print, supernatural antihero Spawn should have been the breakout hero of 1997. Instead, this Faust-grade gothic schlocker came out as crass and two-dimensional as Todd McFarlane's original pages.
Rating: 1/5
Director: Kenneth Johnson
Cast:Shaquille O'Neal, Judd Nelson
Released: 15 August, 1997
Description: Shaquille O'Neal takes on the man-made Superman in a superhero movie that can't look superheroes in the eye.
Rating: 1/5
Director: Manny Coto
Cast:Joseph Mazzello, Richard Gilliland, Corinne Bohrer
Released: 16 January, 1998
Description: The little boy from Jurassic Park becomes a sort of pre-teen Iron Man-meets-the-kid-from-Flight of the Navigator in this harmless chunk of Saturday afternoon hokum.
Rating: 2/5
Director: Stephen Norrington
Cast: Wesley Snipes, Stephen Dorff
Released: 21 August, 1998
Description: Fresh, bloody, and thrilling, Blade was an instant crowd-pleaser with a pitch-perfect performance from Wesley Snipes. It stands out from the Marvel crowd with its cynical worldview and buckets of gore.
Rating: 4/5
Director: Kinka Usher
Cast: Ben Stiller, Janeane Garofalo
Released: 6 August, 1999
Description: The first superhero comedy to reward comic geeks, Flaming Carrot indie Mystery Men befuddled audiences with its lack of easy guffaws and its wry asides, creating a slow-burning classic that deserves cult status.
Rating: 4/5
movie
pop culture
superheroes
review
About the author
Raised on a steady diet of makeup and games. Eager to share my experiences with the world and make a difference, article by article! :)
Reader insights
Be the first to share your insights about this piece.
Add your insights