Compelling Reasons Jason Thompson May Be Out and Billy Miller Rehired on 'The Young and the Restless'
Nothing official has been announced but recent events suggest changes for Billy Abbott.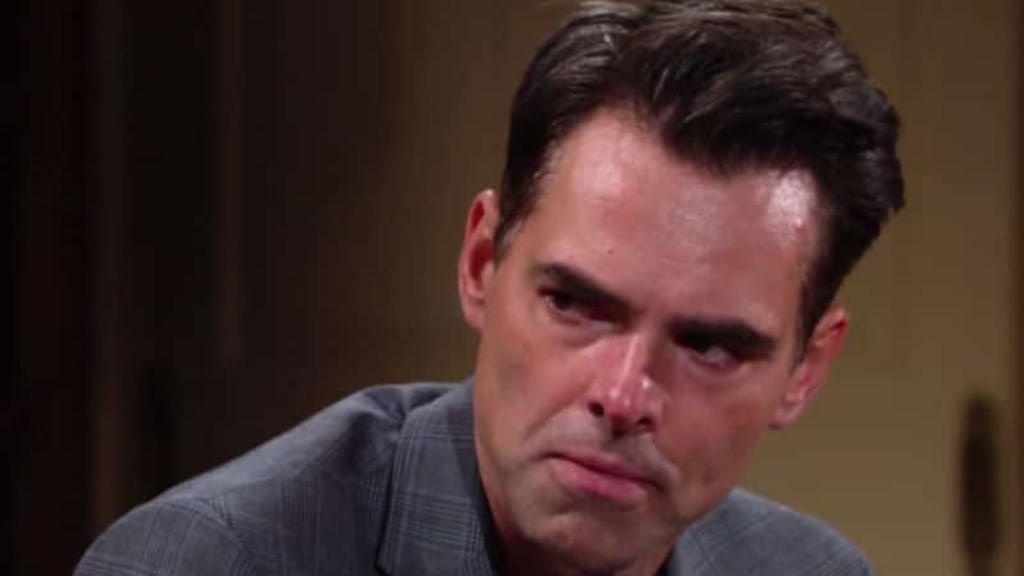 Jason Thompson's Y&R status questioned
The rumors continue to fly in the world of daytime drama regarding The Young and the Restless character Billy Abbott. Soap Dirt suggest several compelling reasons to expect Jason Thompson to exit the role soon. The spoiler points out what viewers have been discussing for months, which is that the writers have been purposely dismantling the character bit by bit. First Billy has blackouts and tries to kill Adam. He goes to a few counseling sessions and seems to suddenly be cured. Fans did not like the gum chewing alter ego who left as abruptly as he showed up.
Jack makes his younger brother CO-CEO of Jabot with Kyle only to have Billy judging his nephew and arguing with him at every turn. He made Kyle's life miserable, then after a counseling session uncle Billy had an epiphany. He abruptly decides he is not cut out for the corporate world and resigns immediately from the family business. During recent exchanges with Victoria her significant other seems aloof and detached. It's as if Jason Thompson is portraying Billy Abbott in body but his mind and spirit are elsewhere. If he were not so devoted to Vicki and the children one might expect the character to say he is leaving town.
Billy has also made amends of sorts with Victor and Adam and last week it was announced that Jason Thompson put his California home on the market. This led to speculation that the actor was leaving The Young and the Restless. The rumors could be just that but viewers are now like a dog with a bone and they are not letting up. Loyal fans have seen this scenario play out on all the soaps so they are keeping close tabs on this situation. A beloved character is given storylines that don't make sense and he or she becomes unrecognizable. This recently happened with Daniel Goddard who portrays Cane, and also Billy Miller who was Drew Cain on General Hospital.
Speaking of Miller, Soap Dirt brings up an interesting fact about the actor. The spoiler says that in January, when Jason Thompson's contract is up it will be six months since Billy Miller left General Hospital. They suggest that the man who used to portray Billy Abbott might have a clause in his contract where he cannot work on another daytime drama for six months. They suggest that Thompson's contract will not be renewed and Miller will return to his old role. This is all speculation but Y&R devotees will be paying close attention.
Recently on General Hospital, Drew Cain's stepmother Monica Quartermaine told his twin Jason, that he would need to step up and be a dad to his brother's daughter. This sounded like they were closing the door on Miller's character. It was bad enough that his final scene was simply standing in a elevator. Viewers thought the veteran actor should have had a better send off bu it never happened. Over at The Young and the Restless fans are concerned that Daniel Goddard's character Cane Ashby may leave Genoa City in a scandal. Now there is angst regarding Jason Thompson and what his fate will be.
Neither Billy Miller nor Jason Thompson has made any comments regarding their soap opera status. Because of this all kinds of rumors are flying. Some fans, however, suggest that if Thompson leaves The Young and the Restless he might return to General Hospital as Patrick Drake. There were also those who believed that Gina Tognoni would switch roles with Michelle Stafford but that did not happen. Billy Miller was portraying Billy Abbott at the time he and Victoria fell in love and got married on the Island while drunk. It's possible the writers may want him back, but Jason Thompson could be in Genoa City for many more years. Be on the lookout for updates related to both Thompson and Miller and continue watching The Young and the Restless weekday afternoons on CBS at 12:30 PM EST.
About the Creator
Cheryl is a poet, freelance writer, published author and former Newspaper columnist. She has degrees in Psycology and Biblical studies. She enjoys sharing natural cures, and Nostalgia related info. Tips are greatly appreciated.
Reader insights
Be the first to share your insights about this piece.
Add your insights