General Hospital's Tamera Braun Says Executive Producer Frank Valenti Did Her Wrong
The actress gives her reasoning on why Kim Nero left Port Charles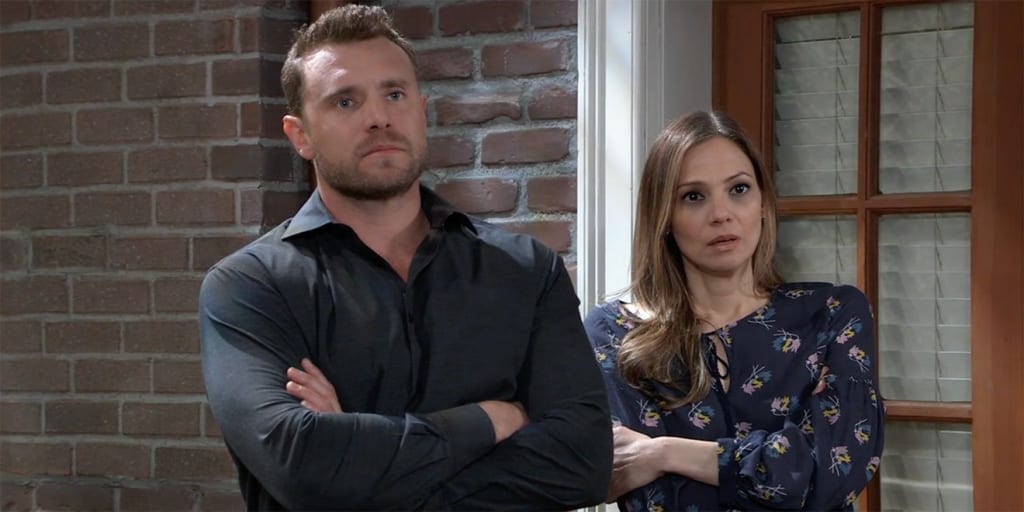 Tamera Braun is speaking out on why she believes she was fired from General Hospital. The soap vet says she did the best she could with the material she was given but knew when Kim drugged Drew that the handwriting was on the wall. Dr, Nero's character faced mixed reviews and at one point some fans were attacking the actress personally. Julexis fans did not want Julian Jerome dating Oscar's mom because they desired to see him back with Alexis Davis. There were also issues with the storyline of Drew and his past. Instead of putting Oscar's parents together as some viewers wanted, the duo was left in limbo. They hung out together after their son was diagnosed with brain cancer and traveled to Africa to spread his ashes. Billy Miller was let go a few months ago and now Braun is gone.
Celeb Dirty Laundry reveals that Tamera Braun is now speaking out about her situation and she is blaming General Hospital executive producer Frank Valenti for her fate. The actress says she was concerned about the direction her character was headed and Valenti told her she had a big storyline coming up. What the soap vet got instead was her walking papers but she is open to appearing on another daytime drama. Braun was on GH years ago as the second actress to portray Carly Corinthos. She has also appeared on Days of Our Lives as Taylor Walker and also Ava Vitali.
They say hind sight is 20/20 and in looking back it appears that Frank Valenti simply wanted a way to get rid of Billy Miller, once Steve Burton returned. Most General Hospital viewers knew that Burton would reclaim the role of Jason Morgan and that Billy Miller would be the twin. For a while Sam was not sure which man she wanted but again the fans could see the handwriting on the wall for Drew. Spoilers teased that he might have a romance with Margo Dawson, but that fell through. Later, as mentioned earlier it looked like Oscar's parents would reunite but someone obviously had other ideas.
Oscar died, Drew is presumed dead and Kim has left town. Once Josslyn moves on with Cameron or Dev, and Franco's memories are restored, the Nero's and Andrew Cain will probably not be mentioned again. It's as if someone wants to erase every trace of this family and this was made clear on Friday. Monica asked Jason to leave Scout and Danny at the Quartermaine mansion while Sam is incarcerated. She emphasized that Scout has lost both her father and mother and Jason is the only parent she has. Dr. Quartermaine warned her son not to do anything that would lead to his also being taken from the children.
Could Drew have been written out of General Hospital so that Jason and Sam can raise the children together? Was it that difficult to allow Andrew Cain to regain his memories and have a family with Oscar and Kim? What caused Frank Valenti to scrap the plans he had for Dr. Nero and fire her portrayer? Spoiler alerts are now indicating that Julian is about to have a hot hook up with Ned's daughter Brooke Lynn, but on Thursday she became offended when he mistook her for a prostitute. Julexis fans have been waiting for Kim to get out of the way because they wanted Julian and Alexis to get back together. If Mr. Jerome hooks up with Olivia's step daughter and things progress with Neil and Alexis, then Julexis fans will remain disappointed.
Best of luck to Tamera Braun in her future endeavors and may she find the next soap role as she is desiring. It's troubling that General Hospital dismantled Oscar and his parents. One moment they were getting to know each other and then they were all scrapped. Many fans wondered why young Mr. Nero's character was killed off and now it looks like it was part of a bigger picture. Frank Valenti and his writing team obviously did not want to develop Drew and were only waiting long enough after Steve Burton's return to dismiss him, so fans would not cry fowl. I will use the same wording that I wrote in an article related to The Young and the Restless firing Daniel Goddard. Drew Cain was long gone from Port Charles, prior to Billy Miller being fired.