Citizen Kane, 75 Years Later
A retrospective on the greatest film of all time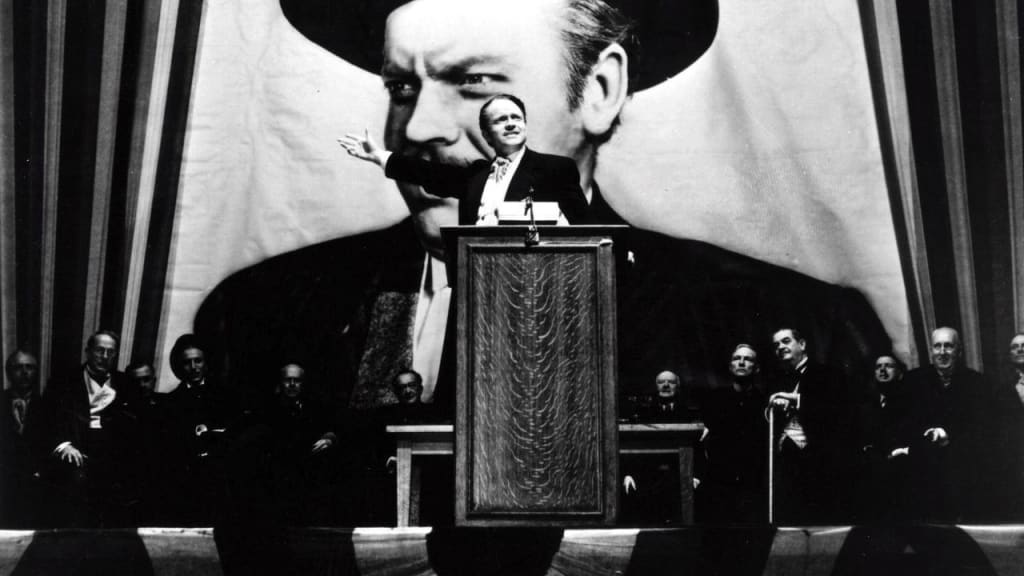 Courtesy of RKO Radio Pictures
1941 saw the release of Citizen Kane. Orson Welles directed, wrote, produced, and starred in the film, which is greatly criticized for its resemblance to the life of newspaper tycoon, William Randolph Hearst. The story is the quintessential American Dream, perfectly arching a rise and fall for our tragic hero, Charles Foster Kane. More than just for the classic narrative, Kane received many accolades after its release. Due to its technological advances, its interpretation of the American dream, and an emphasis on the gratuitous excess that comes along with power, Kane stands the test of time, even 75 years later.
The rise and fall of a figure is such a timeless story, and Kane captures it so well. There were also technological advances other filmmakers admired from Kane, and the reactions stirred by the film's content regarding Hearst made it even more sensational.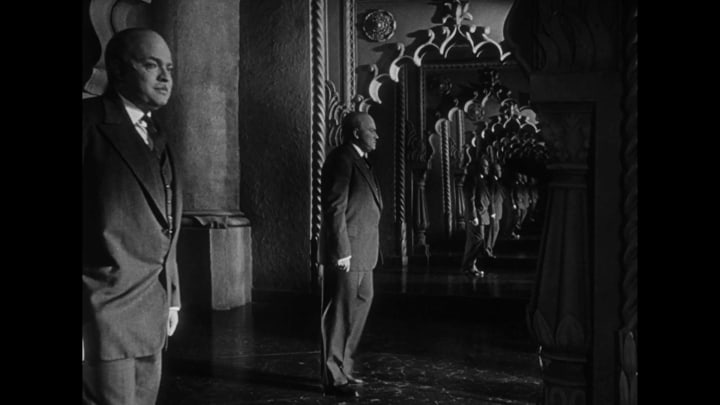 A Quick Recap
Citizen Kane follows the ups and downs of fictitious media mogul Charles Foster Kane (Welles) as he rises to power gaining everything, and falls, losing everything. The film's major effort is to find out the significance of Kane's last word spoken before he died, "rosebud." Throughout a series of interviews with Kane's close friends and family and a flashback-and-forth driven plot, audiences learn where he went wrong, and where he went right.
Viewers learn all about Kane's life, from when he was a kid forced into attending boarding school, to his rise as a newspaper tycoon, and the affairs he had along the way. As the mystery unravels, we see Kane become the most powerful man in America, and eventually crumble into unsatisfied with his life's pursuits as the rise to power made him ruthless.
The entire effort of the film is to decipher what his final words, "rosebud" means, which is the name of his beloved childhood sled.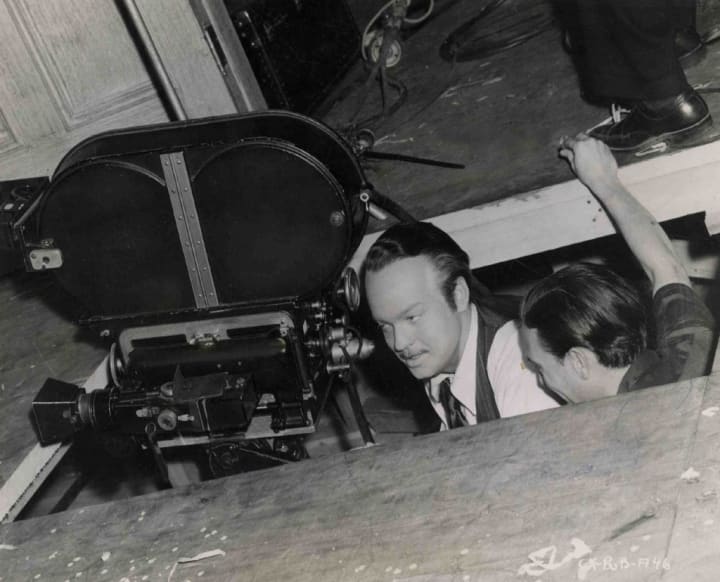 Some Production Notes
The cinematography of Citizen Kane was revolutionary, changing filmmaking ever since. The most groundbreaking technique that came from Welles is the use of deep focus. Deep focus is the visual effect of keeping objects in the foreground just as clear as they are in the background. Welles also cut holes into the floors of the sets and studios in order to perfect the high-angle shots we see whenever we look up at Kane. This technique has been used ever since to emphasize power on particular characters.
The makeup department also worked very hard in order to age Welles about 60 years and then back to 25. For example, in the breakfast montage scene, Kane and his first wife had to age gradually to show time passing during their marriage, and this one scene took six weeks to film, even though it lasts only three minutes onscreen.
During the film's production, Welles watched the 1939 film Stagecoach a rumored 40 times. Stagecoach is a Western that tells the story of people traveling West together, and learn about each other on the way. Film critic Roger Ebert suggests, "perhaps most of all a lean editing style. [Director John] Ford made certain through casting and dialog that the purpose of each scene was made clear, and then he lingered exactly long enough to make the point. Nothing feels superfluous." The same can be said about Citizen Kane; this cinematic obsession of Welles gives a method to his madness.
The opening newsreel to Kane is reminiscent to "The March of Time" which Henry Luce would put out in theaters to inform viewers of world events. Welles dragged the film for this newsreel on the floor in order to give it an authentically aged look when recounting Kane's life.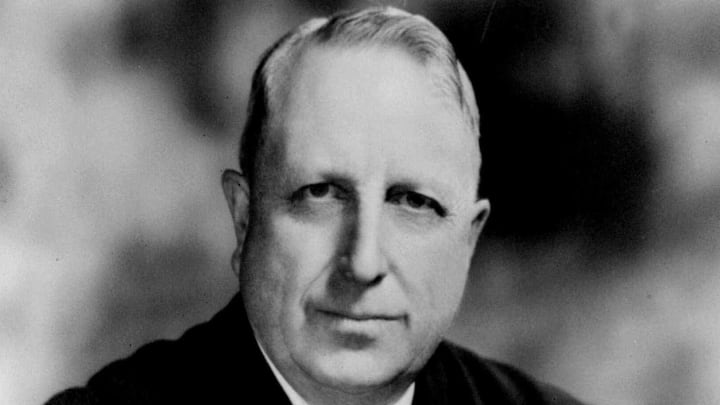 Who is William Randolph Hearst?
The American newspaper publisher is known for his impact on journalism and dissemination of news. He started his career by taking over The San Francisco Examiner from his father, and by the mid-1920s he took over 28 other newspapers all over the country, and started publishing magazines as well in order to expand his audience.
Like Kane, Hearst had political dreams that were crushed by extramarital affairs with starlets, and lived in lavish castles and estates, similar to Xanadu of Kane.
Hearst responded to Citizen Kane by banning every newspaper and radio he had power over from running reviews of the film. He also accused Welles of being a communist in order to keep the film from being released. He never actually saw the film, interestingly enough.
The Hearst Corporation continues to this day, and their headquarters are located in Manhattan.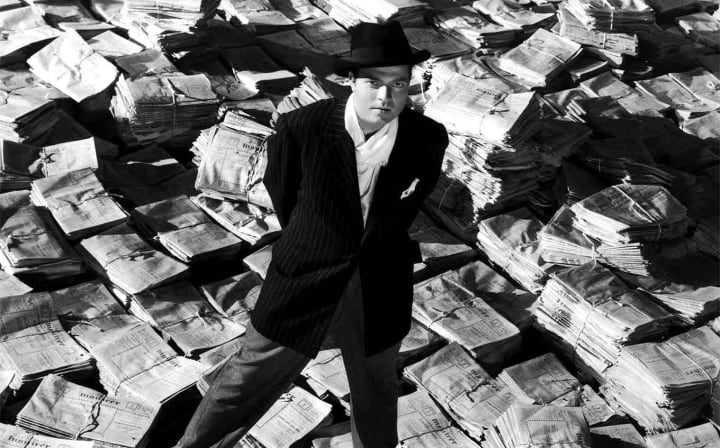 Kane's Legacy
So, many people may ask, why is Citizen Kane still important? First, the cinematic techniques Welles employed are important. It is an extraordinary film for technological reasons, such as the deep focus shots that Welles employed. Everything was also done ojn such a large scale, that would be difficult to appreciate otherwise. This excess was perfect from a stylistic standpoint. However, Citizen Kane is an unusual film for its time (the 1940s), as there is a psychological explanation for everything that went on.
The film is also told in a nonlinear fashion, which is different than how many films were made back then, in chronological order.
The story of William Randolph Hearst's rise and fall is archetypal of America, in his working from nothing into something and becoming such a powerful figure in the first half of the twentieth century. In retrospective, Citizen Kane can be considered an autobiographical film for Welles. He was, after all, only 24 when he worked on the film, writing directing, and starring in it. People thought he peaked too soon as the cinematic boy genius, but still kept his feet wet in the ocean that is entertainment. Even though Welles still went on to do great things, he never made anything with such grandeur again.
This film was nominated for nine Academy Awards at the 14th Academy Awards Ceremony, however it only went home with the award for Best Original Screenplay. The artistic and visual work of Welles was not appreciated until decades later.
You're also most likely to watch Kane in college, as many professors for different subjects regard it highly and worth a watch. Basically, if you play your cards right and take the right courses, you can watch Citizen Kane once a semester while in college. Or The Lion King.