Book Review: "Warlight" by Michael Ondaatje
5/5 - a bildungsroman coated in war and espionage...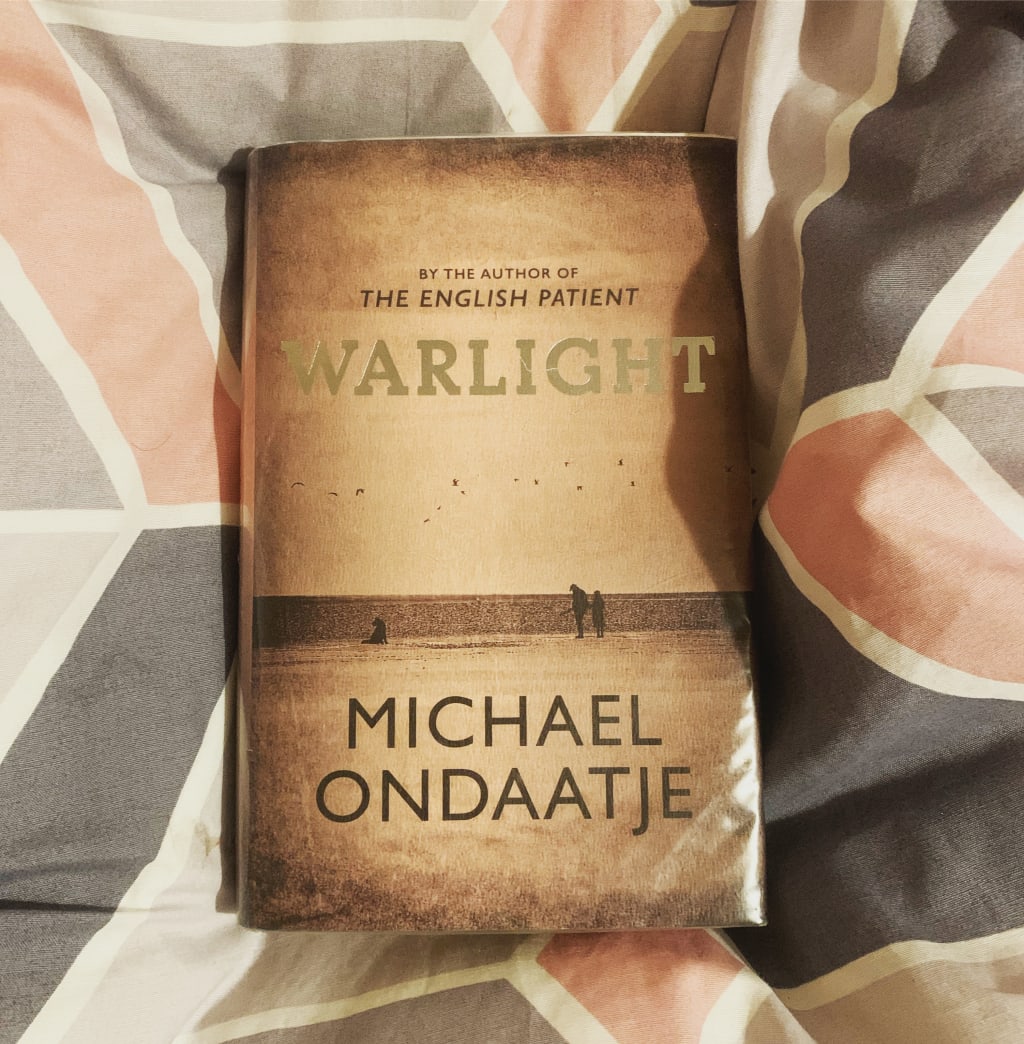 Michael Ondaatje is probably best known for his stellar emotional novel about the Italian Campaign of the Second World War - The English Patient. It was famously turned into a film in 1996 starring Ralph Fiennes, Juliette Binoche, Willem Dafoe, Kristen Scott Thomas and more. The film is acclaimed for winning many awards including Best Picture, Best Director and Best Supporting Actress. With a run time of 162 minutes, the film wanted to get as close as it could to its source material and left room for a Seinfeld episode that felt almost the same length (I'm sorry, he's simply not funny). With Warlight we get to see even more of Michael Ondaatje's genius writing skills about the cusps of the Second World War.
This book is about two children who are left in the care of someone known as The Moth. As the story begins to unfold, we realise that the children may be in some danger because of the different and often malicious or criminal figures that The Moth deals with. The Moth's real name is Walter - the children's mother apparently knew him some time ago in which she refers to both of them possibly having some more secretive jobs of possible espionage.
As other people begin to populate the house, the younger child - Rachel, develops epilepsy and after a year of their parents not coming home, the older child (Nathaniel) feels almost paranoid about the state of where he is. Different characters walking in and out, darkness shrouding the illegal activities going on in the house and a strangeness like he is being followed, watched, hunted.
After being attacked and only seeing his mother for a brief period of time, he learns about something concerning the safety of him and his sister and about how she had to give the children up to make sure they stayed alive. However, things are about to get out of hand when Nathaniel is sent to a boarding school in America and by the time he comes back and is an adult, everyone has scattered. Accepting a foreign office job in order to find his mother, he finds out about a man called Marsh Felon. From there, we begin to realise that some things are better left to history.
With a grand cast of characters and narrated by the sombre and somewhat anger-driven Nathaniel, we get a taste for the deep and emotional efforts that a person will go through to find out more on their family, to drive them back together and to have them to hold once more. It is not always that simple though and sometimes the truth is tough - Michael Ondaatje teaches us that through a brilliant use of voice in prose. It feels like Nathaniel is talking straight to us, as if he is relaying a story, an anecdote or giving us his autobiography so that we may get it down and tell others what we have heard.
I have only ever read one other book by Michael Ondaatje and that was The English Patient. I remember thinking the film was alright, but thinking the book was absolutely phenomenal. He does exactly the same thing in Warlight in which he makes us feel every feeling, taste every taste, step every step and with each movement, we learn something new about the way these characters are and the secrets they hold. Sometimes, secrets are better kept to yourself and Nathaniel's mother often proves that with her way with The Moth and Mash Felon. Though Nathaniel himself finds it unsettling, he must choose whether he wants to let it haunt him for the rest of his life.
About the Creator
Film and Writing (M.A)
150K+ Reads on Vocal
IG: @AnnieApproximately
Pronouns: (she/her/hers)
Reader insights
Be the first to share your insights about this piece.
Add your insights