Best of Netflix
Binge Worthy TV Shows
Netflix, Hulu, HBO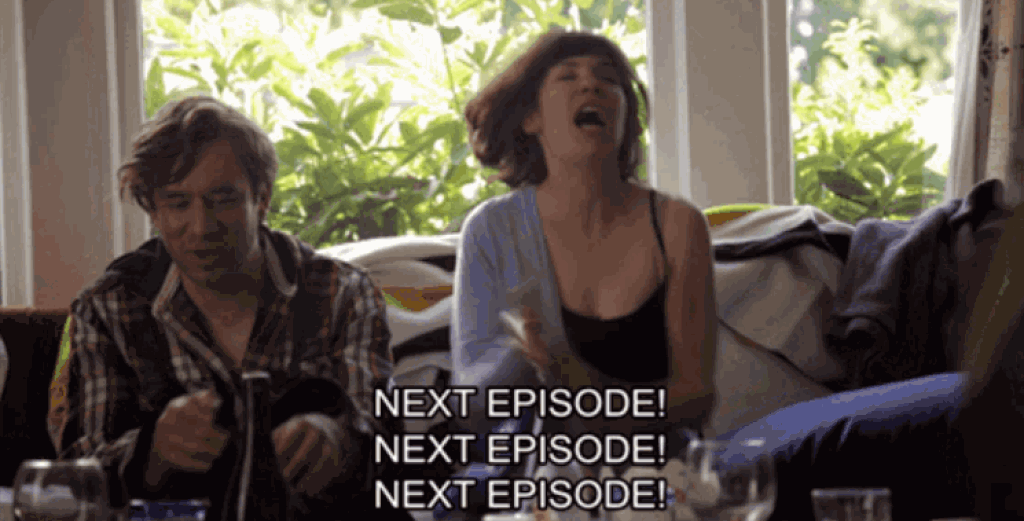 After a full eight hours at the office, all I want to do is come home, watch TV with my boyfriend, and cuddle my dog. I have had too much "people time" and just need to be with my significant other and my puppy. I do not want to hear more problems, but I just want to sit in silence. So, with that, I made a list of TV shows that I find worthy enough to binge watch. I have watched a lot of TV series, so I cannot list all of them.
1) 'Wentworth'
This series is similar to Orange Is the New Black. "Similar" meaning a female prison, but that it about all that is similar. Wentworth digs deeper into the lives of the inmates and the officers. There is more drama and it feels like it could be more real. Plus the actress who plays Furgerson is absolutely amazing! It's a character you love to hate. It has six seasons right now, and each season keeps you on your toes. I thought that the series was going to be one of those that lost my interest and every season was the same. However, each season builds on the other and the writers get creative. This show can be found on Netflix.
2) 'The Handmaid's Tale'
This series is absolutely fantastic! You find out a lot about yourself while watching this show. I always knew I was a feminist, but I never realized how much of a feminist I was until I watched this show and threw the remote! Without too many spoilers, this series is about a group of people who take women out of society to "become worthy." The actresses are fantastic! Even though Elizabeth Moss's character (Offred) does not always say much, you can feel her emotions through her body language. I get chills just thinking about it! This show is available on Hulu.
3) 'Bloodline'
This is a show that has so many twists and turns and you never know what is coming. The actors and actresses are fantastic! This is a show about a disorganized family with a mysterious past. Pay close attention or you might miss something. This show can be found on Netflix.
4) 'Game of Thrones'
Before I started watching, I was proud to be one of those "I've never seen an episode of Game of Thrones" people. I finally gave in. It was the one show I wanted to watch with my boyfriend, and he finished season 1 without me!!!!! However, it was so good that I got caught up in a day. I do not even have the words to describe how awesome this show is, if you can get over the weird incest scenes. This show is available on HBO.
5) 'The Staircase'
This is similar to Making a Murderer (which I also recommend). This series revolves around a man who has been charged with pushing his wife down the stairs. The Staircase follows the trial and is based off a true story. The series has twists and turns all the way through. One minute you think you know who did it, and the next episode you are back to square one. This show can be found on Netflix.
6) 'Attack on Titan'
Okay, I'll be honest, this was one show I told myself I was not going to watch and I was sure that I was going to hate it. It is an anime, for those who do not know. It is pretty disturbing honestly, but it has captivated my attention. Without giving it away, this show revolves around Titans who eat people as their main source of food. The humans must figure out how to survive a 6 meter (and taller) Titan. This show can be found on Netflix and Hulu.
There are so many more worthy TV shows that it is impossible to name all of them.