Backstreet Boys' Nick Carter & AJ McLean & N*Sync's Joey Fatone Bring 90s Nostalgia & Zombie Gore to Salt Lake's Fanx
The famous boy band Backstreet Boys took the stage and the Grand Ballroom of the Salt Palace filled with screams.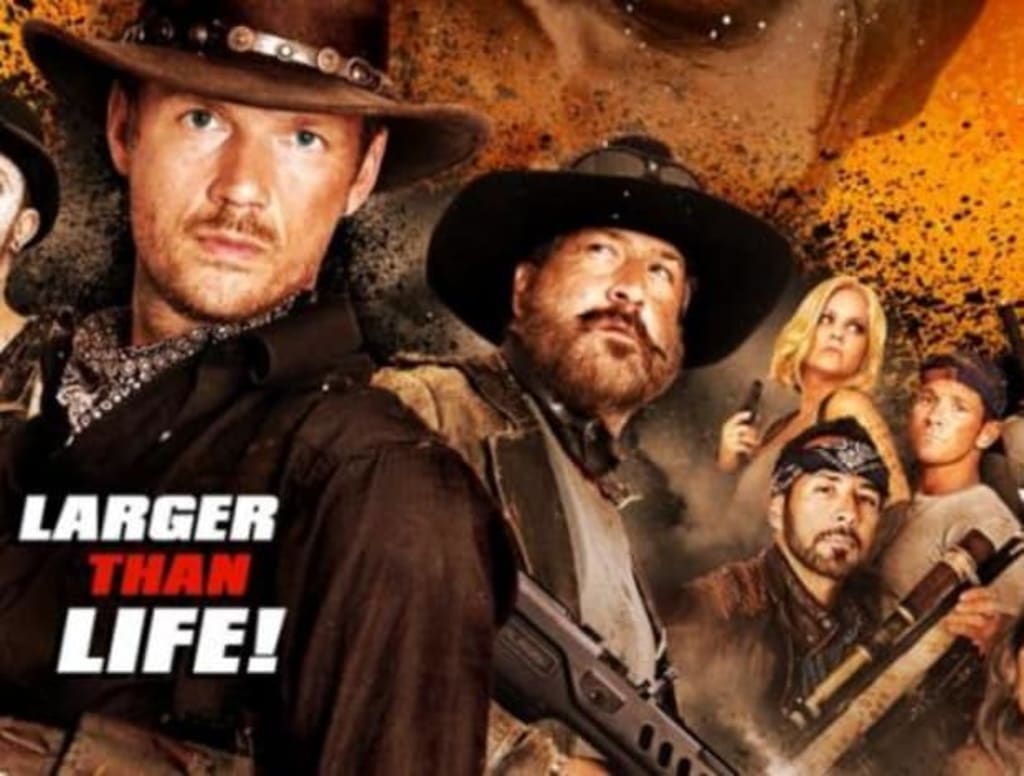 The Grand Ballroom of the Salt Palace was full of screams as members of the famous boy band Backstreet Boys took the stage with their Dead 7 co-star Carrie Keagan. They apologized, explaining that Joey would be late as he had literally just landed and was making his way to the convention hall for the panel.
How the movie came about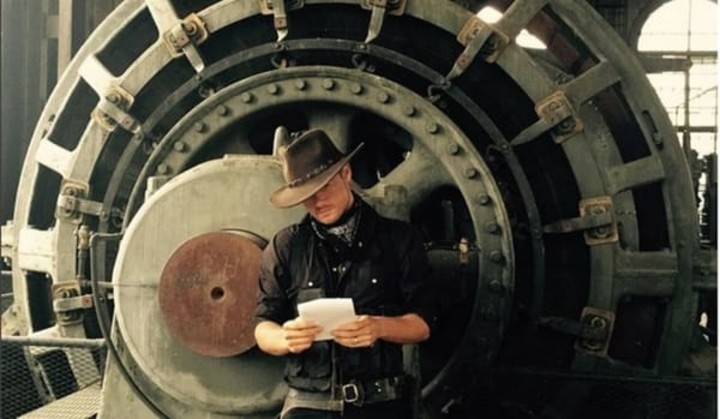 Having written, produced, and starred in the movie, Dead 7 is truly the brainchild of Nick Carter. He had worked on it for 8 or 9 years, wanting to do a western style B-movie horror flick. He knew that he wanted AJ Mclean to play the villain, and that he wanted other members of boy bands to be involved so people wouldn't think it was a joke. While he was first coming up with the idea he also wanted sports stars to be a part of it, including Shaquille O'Neal.
There won't be any singing in the film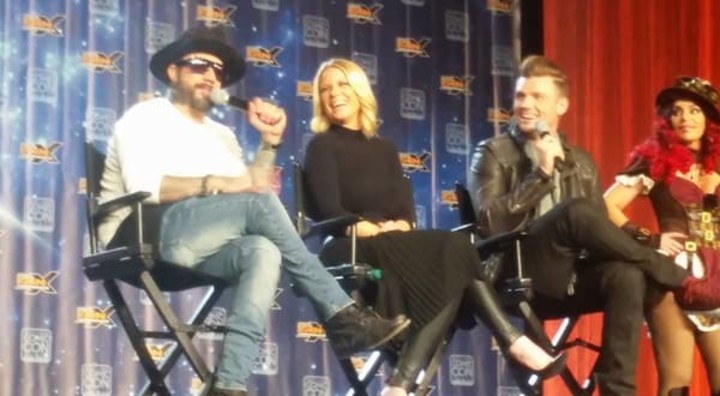 While they definitely are most well known for their singing, there won't be any musical numbers in the middle of the zombie apocalypse. They did, however collaborate on a song for the sound track called "In the End". AJ and Nick also performed an acapella version of "I Want It That Way" for the crowd, proving that after all of these years they still have it.
AJ McLean may just be the perfect villain
According to AJ:
The breakdown of Johnny was he was "Clockwork Orange" meets clown, which I am very terrified of by the way and I think I just really got into the part.... Once I had the contact in, once I had my guns, my knives everything transformed and I think the hardest thing was, when we were done filming, for me not to laugh like Johnny because it would freak out my daughter and my wife. It was just a creepy laugh.
I consider myself a method actor... It was a short shoot, only three weeks, but I think if we had done it longer I could've lost myself in Johnny
There is room for spinoffs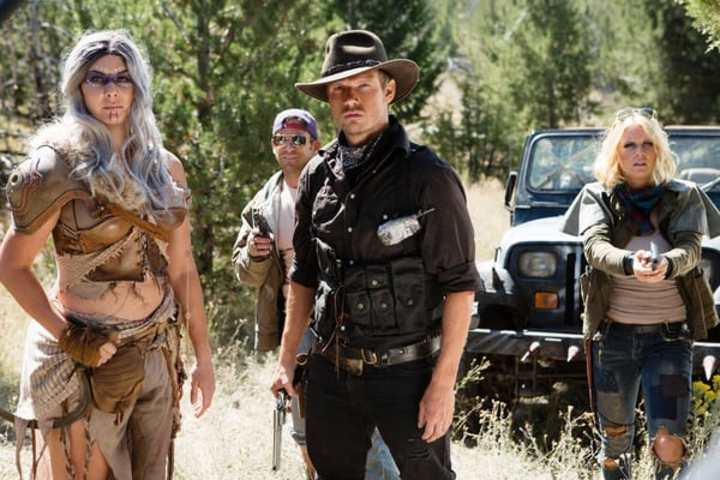 With an opening day of April Fool's, a tag line of "Larger than Life" as well as the mentioning of having to resurrect the boy bands in the trailer, the first thought about these characters would be that they would just be over exaggerated versions of themselves. In this movie, however, they all play original characters that hold no resemblance to the person playing them, which I think is an interesting change. It shows the acting range of the men, and leaves people guessing as to what to expect in certain ways.
All of the boys have a great respect for each other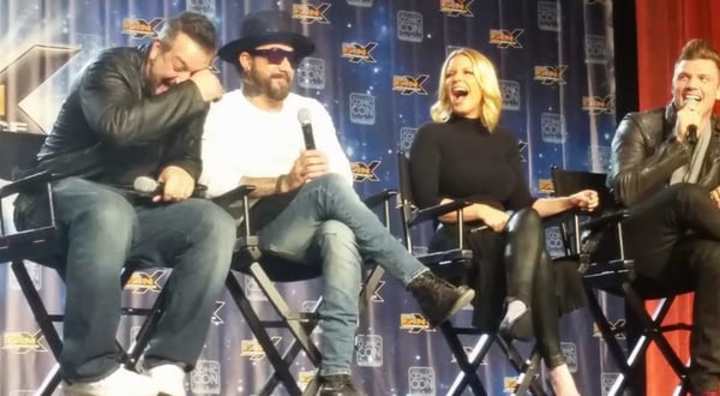 Even back in the day when tabloids were always trying to stir up trouble between the popstars, they all had a great respect for each other and their work. When Nick was working on the first draft of Dead 7, in fact, he knew that he wanted Joey to have a role. They knew a lot of the same people in the business and were always in the loop of each other. Even whilst shooting, one evening they ended up in a karaoke bar and doing each other's songs as a joking challenge. There was never any hard feelings, and honestly that makes a fangirl glad to hear it
There is room for spinoffs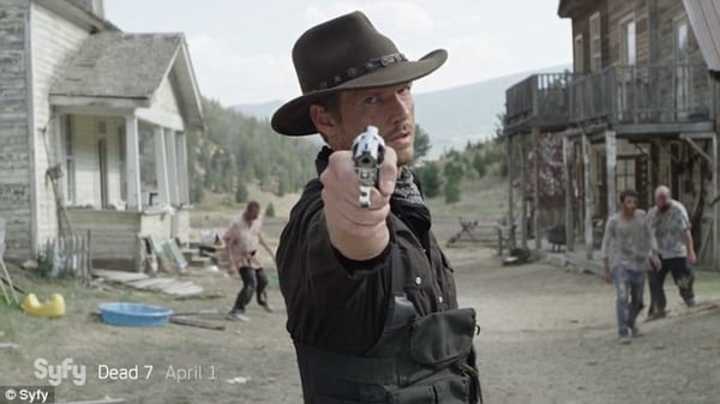 Nick already has a few scripts he is working on for future projects, but he loves the idea of continuing this series turning it into Dead 7 vs "....". Onstage he and AJ even tossed the idea of his character Jack and Johnny having a past and why he is so hellbent against him.