A Sinister Sextet: Top 6 Disney Villains Worthy of a Standalone Film
Ranking the six classic Disney villains who are deserving of their own film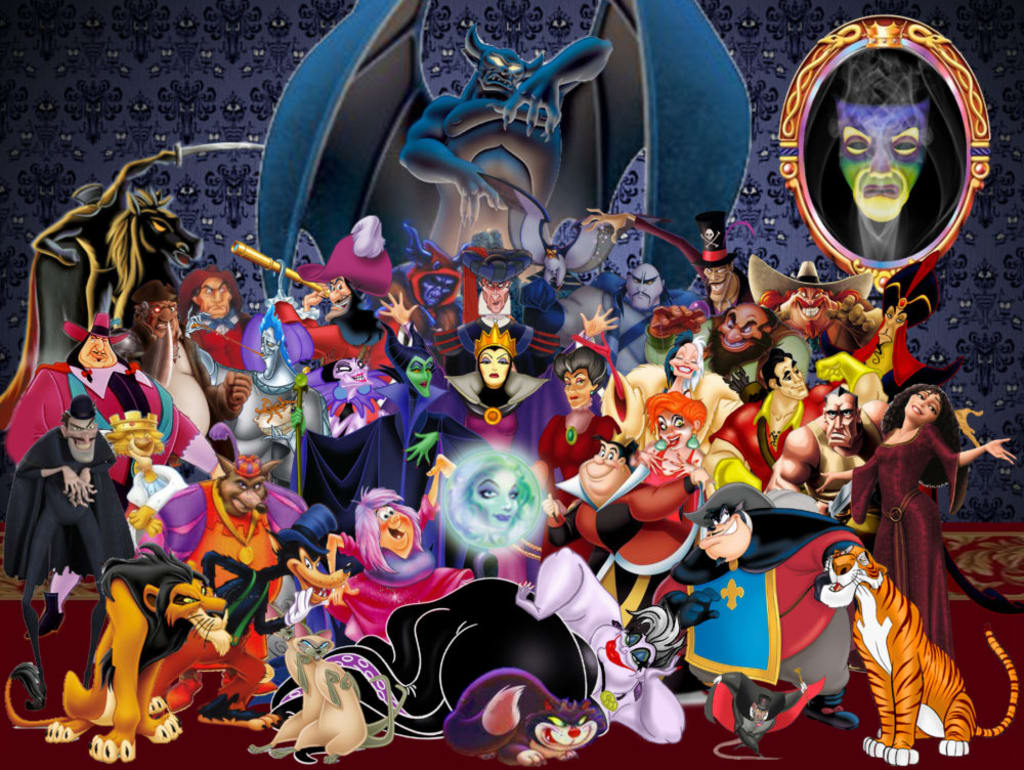 We are seeing a trend in cinema. We are seeing Disney come out with films that put their most diabolical villains in the spotlight. We were treated to not one, but two films centered on Maleficent, the main villainess from Sleeping Beauty, with the first film being released in 2014 while the sequel, Maleficent: Mistress of Evil came out in 2019. Both films starred Angelina Jolie in the iconic role, but it didn't stop there. In 2021, Disney+ gave us Cruella, which was a look at the early life of 101 Dalmatians' Big Bad. Emma Stone played the titular Cruella de Vil, and we could get a sequel to the hit film (fingers crossed)!
All of this, has me immensely curious. It was epic enough that we were treated to backstories involving Maleficent and Cruella, but why stop there? It would be nice to see some other Disney villains get their own standalone films, because let's face it, we are all curious. We all want to know what brought them to this point? What turned them to the dark side? Out of Disney's vast collection of baddies, there are six to definitely deserve the spotlight the most, and they are as follows:
6. The Queen of Hearts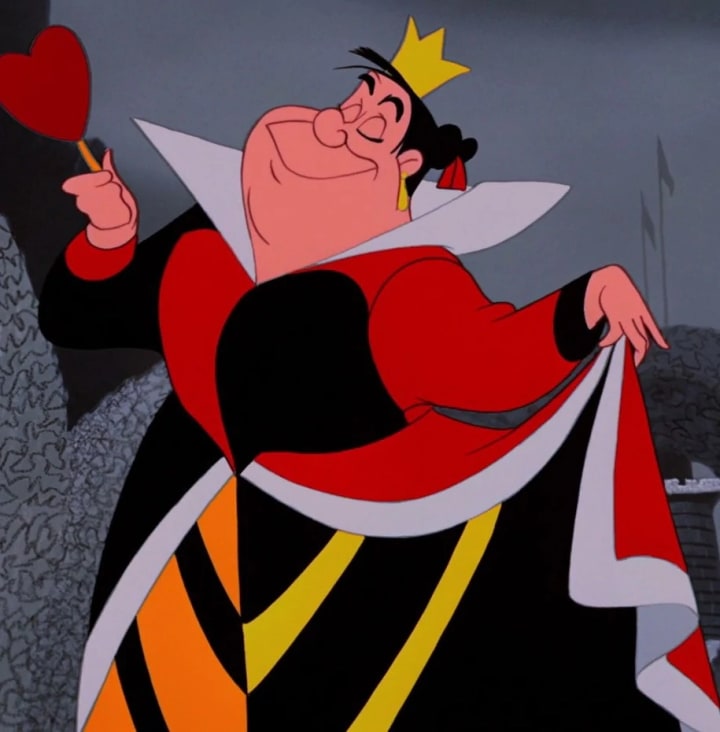 The Queen of Hearts is not only fascinating, she's also a tad underrated. I feel she gets lost in the shuffle a bit when the topic of Disney villains are discussed, so it would be nice if we got a standalone film that tell us a bit more about the Queen of Hearts. What was her early life like? How did she reach the point where she wanted people's heads on a silver platter? So many questions need to be asked and answered regarding the Queen of Hearts.
In the 1951 Disney film, Alice in Wonderland, the Queen of Hearts was voiced by the late Verna Felton, who is best known to fans of The Flintstones as the voice of Pearl Slaghoople--Wilma Flintstone's mother. She has also been voiced by legendary voice actresses Tress MacNeille and April Winchell (the latter having also voiced Cruella de Vil), and live action versions have been played by Barbara Hershey (on Once Upon a Time), Helena Bonham Carter (in 2010's Tim Burton-directed Alice in Wonderland), Miranda Richardson, and Kathy Bates.
5. Scar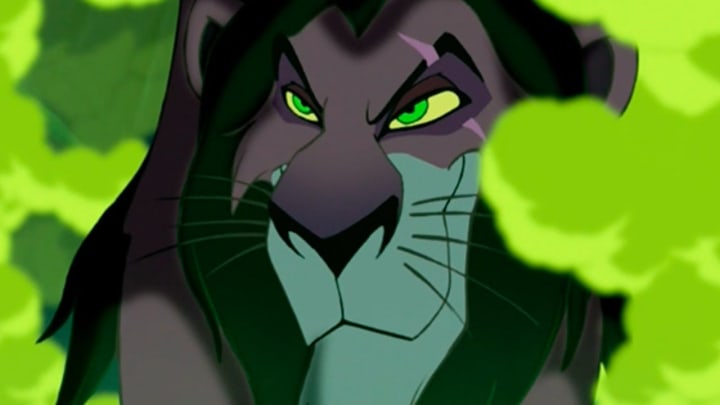 I'm a huge Lion King fan, so I have to give a mention to Scar on this list. Scar is one of the best Disney villains in my lifetime; the film came out all the way back in 1994, yet Scar continues to be the measuring stick when it comes to the hot topic of sibling rivalry. The envy he had towards Mufasa could fill up so many football fields, and the way he carried himself was quite campy and hilarious. We have acclaimed actor Jeremy Irons to thank for that; his distinctive voice was the perfect one to act out Scar's mannerisms.
Even so, though we do know his reasons for his bitterness towards Mufasa, we as fans still want a backstory, it's only right. In the live action/CGI reboot film, Chiwetel Ejiofor provided Scar's voice, and I wouldn't mind him reprising that role in a standalone film.
4. Ursula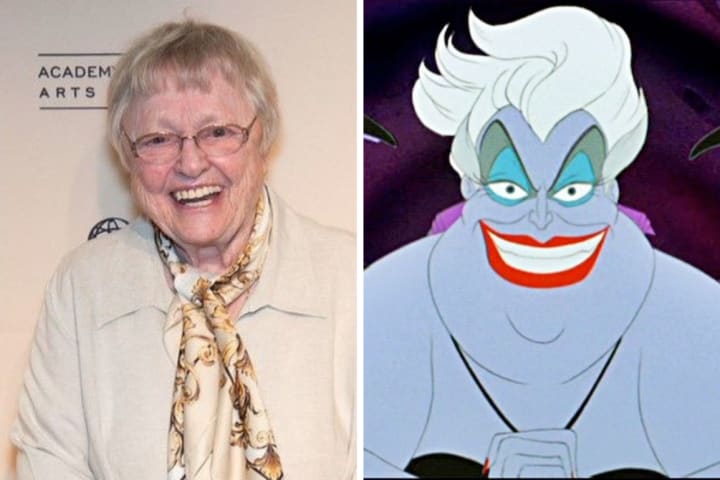 I've heard rumblings about an Ursula standalone film; as of now, one has yet to happen, but it needs to. Ursula remains a legendary Disney baddie even now--33 years after the film's release. We have one person to forever thank for that: the iconic Pat Carroll. On July 30, 2022, Pat Carroll passed away at the age of 95, and among her many, many roles, the one that we remember the most is Ursula--providing the larger-than-life voice of the sinister sea witch. Carroll said it herself regarding Ursula: she was larger than life in her head, her voice, her laughter, and especially her meanness. All of that made Ursula a very amazing villainess, and again, Carroll's performance made all of that possible.
In live action, Queen Latifah played Ursula in The Little Mermaid Live!, and Merrin Dungey played the character on Once Upon a Time. The upcoming live-action Little Mermaid film will see Melissa McCarthy play the role, though if we are treated to standalone Ursula film, I could see McCarthy playing the character again.
3. Lady Tremaine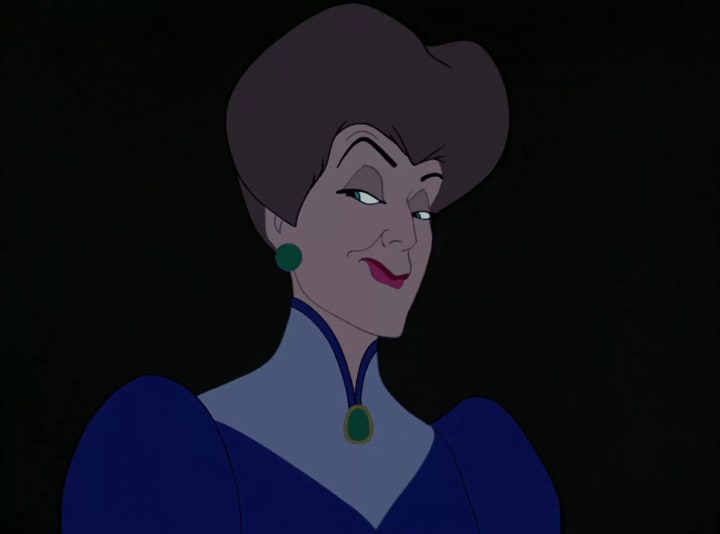 I love wicked stepmothers with a passion, I really do. Nothing makes a film or TV program more interesting than when a woman marries into a family and causes so much disorder. We've seen our share of wicked stepmothers in television and cinema, but one of two who could easily be part of the Mount Rushmore of wicked stepmothers is Lady Tremaine. As someone who is enthused with villainesses, I have wondered what led Lady Tremaine to become so cold-hearted, cold-blooded, and (at times) megalomaniacal. A woman like that has to have one hell of a backstory; we just want to see it for ourselves.
In 1950's Cinderella, the late Eleanor Audley provided Lady Tremaine's voice, while recent sequels featured Susanne Blakeslee (best known as the voice of Wanda on The Fairly OddParents) as the voice of the aforementioned villainess. Cate Blanchett played Lady Tremaine in 2015's live-action version of Cinderella, and in Once Upon a Time, two different actresses played Lady Tremaine; the late Lisa Banes in a one-shot role, and Gabrielle Anwar during the show's seventh and final season.
2. Jafar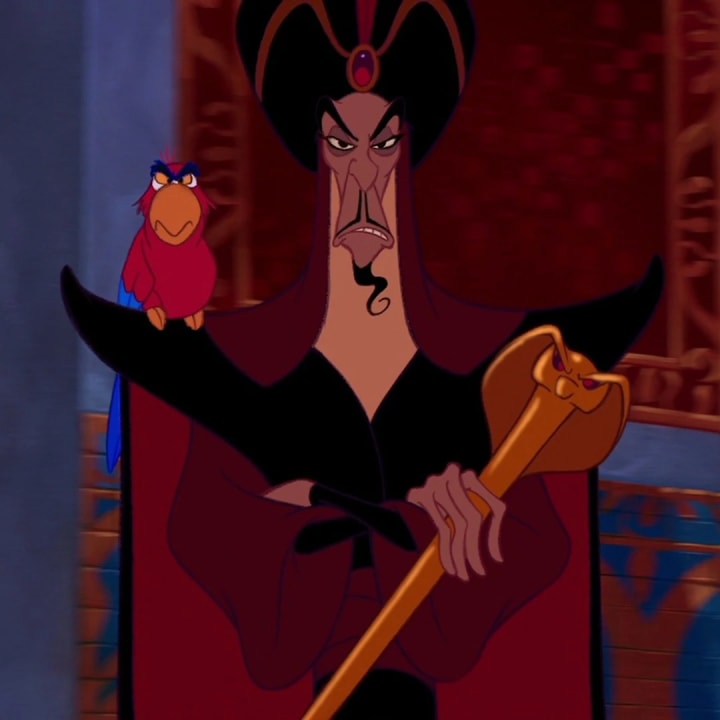 I am a huge fan of Aladdin; I've seen the film so many times, I love the animated series, and I'm just fascinated by the whole thing overall. Everything about Aladdin is just spectacular, including the central baddie, Jafar. Jafar was, for lack of a better word, slick. This was quite a slick character, without question. I think we tend to see a lot of Jafar in other villains; I seriously think some wrestling baddies tend to act like him. But seriously, Jafar is one of my all time faves when it comes to Disney villains, and we do have Jonathan Freeman to thank for that. His voice-over performance and delivery as Jafar is absolutely stellar; it's why he was cast to play Jafar in a live action play a few years back. I've seen the films and I've seen Freeman do that voice on YouTube videos; he absolutely knocks it out of the park.
But like other villains, Jafar definitely has a backstory. I seriously think I know what it is. I've thought for a few years now that Jafar probably came up in the same way that Aladdin did: dirt poor, hustling for whatever. It's a theory I've had for a while now, and a standalone movie will answer that question and any others I and other fans do have. There's one thing I ask for this film, though: bring in Jafar's evil sister, Nasira, and have Priyanka Chopra Jonas play her--either in this or a sequel to the live-action Aladdin. That's all.
1. The Evil Queen
I know a GOAT when I see one: I cheer for Aaron Rodgers. Without question, the Evil Queen is the absolute GOAT of villainesses, and she is the most deserving of a standalone film. Her motivation for her villainy is plan as day: vanity. The centerpiece of the Evil Queen's twisted desire to eliminate Snow White is nothing more than pure unadulterated vanity. Snow White is a threat to her self-professed title of "The Fairest of Them All," and she resorts to every evil and fiendish trick in her book to get rid of her sole obstacle, and the way she goes about it is the absolute definition of ruthless. It would be definitely nice, however, to see a backstory for this villainess; we have to know what led her to this exact point in time.
In 1937's Snow White and the Seven Dwarves, the Evil Queen was voiced by Lucille La Verne, and she is currently one of several Disney villainesses voiced by Susanne Blakeslee. Notably, Lana Parrilla portrayed the Evil Queen on Once Upon a Time, and we've seen actresses such as Charlize Theron and Julia Roberts play different live action versions of the character. The upcoming live action Snow White film will feature Gal Gadot, Wonder Woman herself, as the Evil Queen, and I am still beaming over this! I would love to see photos of Gadot in her Evil Queen look, and regarding a standalone film, well, I'll just hope they get the right actress for that role.
What do you think of my list? Feel free to comment your thoughts below! Click the heart if you like this story, and click the subscribe button for more of my stories!
list
About the author
Born on March 18, 1985. I am an avid fan of sports and wrestling, and I've been a fan of female villains since the age of eight. Also love movies--especially comedy and horror--and among my favorite TV shows are The Simpsons and Family Guy
Reader insights
Outstanding
Excellent work. Looking forward to reading more!
Top insights
Easy to read and follow

Well-structured & engaging content

Excellent storytelling

Original narrative & well developed characters

Expert insights and opinions

Arguments were carefully researched and presented
On-point and relevant

Writing reflected the title & theme
Add your insights