4 Short Story Collections That Will Change Your Mind About Reading
Even a busy schedule won't stop you from finishing these stories!
Have you ever been afraid to commit because you're unsure about where things are heading? Made your fair share of sacrifices to make it work, but been unsuccessful? Simply couldn't stick it out until the end? Well, perhaps you've been going about this all wrong. The truth is, as much as many of us would like to get through the latest novel from our favourite childhood author, it isn't always realistic. Whether it's putting in extra hours at work or staying on your toes with the children, finding time for yourself can be difficult. So, instead of stopping at page 129 in that novel you've been slowly navigating through for a year because reading 512 pages is just too daunting, why not try something a little different? Why not dive into a compelling story where you don't have to worry about struggling to reach its conclusion? Here are 4 short story collections that will change your mind about reading.
4. Heads of the Coloured People
Nafissa Thompson-Spires' impressive new collection, Heads of the Coloured People, is not only strikingly potent but also incredibly pertinent. Thompson-Spires is fearless and unflinching, tackling issues like racism, identity politics, and police brutality with a keen sense of sincerity and frankness. The author's purposeful intent is clear and on display throughout the collection with each of the twelve featured stories inviting readers to explore a myriad of informed themes, cleverly constructed worlds, and a melange of distinctly interesting characters. Heads of the Coloured People is memorable, entertaining, and, most importantly of all, necessary.
3. Exhalation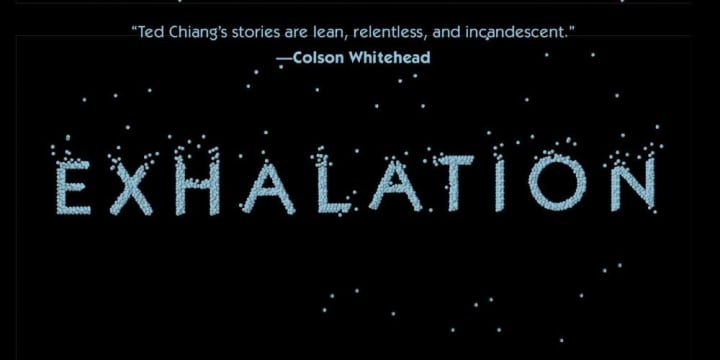 Exhalation is the second short story collection from the acclaimed author, Ted Chiang; a science fiction anthology, comprised of nine signature Chiang stories. Each story as elegant as they are thought-provoking, immersing readers in intricately woven worlds of prose on subjects such as time travel and artificial intelligence. Chiang, known for his complex and extraordinary storytelling, delivers a collection that is incredibly gripping from the first story to the very last. And while Exhalation isn't quite as captivating as Chiang's first collection, Stories of Your Life and Others, his second collection of prose still manages to be supremely investing, exploring a variety of highly intriguing ideas from quantum superposition and parallel universes in "Anxiety is the Dizziness of Freedom" to digital artificial intelligence sold as pets in "The Lifecycle of Software Objects".
2. Stories of Your Life and Others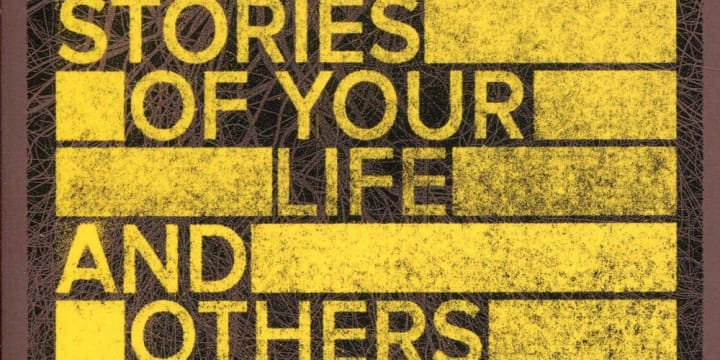 Ted Chiang's ingenious debut story collection, Stories of Your Life and Others, masterfully entwines science fiction and fantasy in eight remarkably detailed and inventive prose. Chiang's expert exploration of each individual story's subject matter is both highly impressive and meticulous. The skilled author capably crafts the world his characters inhabit with an erudite sense of coherence and intellectual acuity, deftly combining thematically bold ideas with greatly absorbing characters to create a memorable and wonderfully immersive reading experience. Chiang's first collection is an exercise in literary excellence and rapidly establishes why the author has claimed the Hugo short story and novella awards several times throughout his illustrious writing career.
1. Friday Black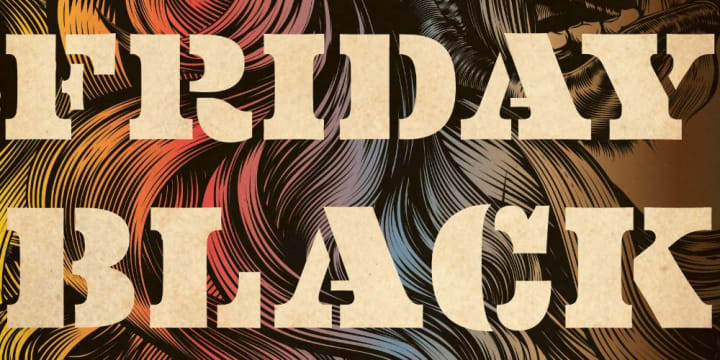 Nana Kwame Adeji-Brenyah, the author of the short story collection, Friday Black, confronts the issue of racism, cultural othering, and community unrest in the face of injustice with grit and unwavering determination. The 208-page collection, containing twelve brilliantly crafted and extraordinarily creative prose, is bold and venturesome, daring to explore social and political issues far too often steered clear from. While stories like "The Finklestein Five" and "Zimmer Land" provide a frightening, albeit hyperbolised, look at the prejudices of the United States' judiciary system and racism exercised as sport, the eponymous story "Friday Black" highlights the enormity of consumerism and its inimical impact on consumers. Adeji-Brenyah's intellectually driven collection is dynamic and uncompromising, furnishing readers with a dystopian, yet almost mirror-like, view of America's social and political condition.
About the Creator
Spoken word artist, screenwriter, writer, aspiring filmmaker and visionary from south London! Founder of poetry-based company Just Rhyme; list writer for Comic Book Resources on all things anime.
Reader insights
Be the first to share your insights about this piece.
Add your insights