1946-1948
Lady Comic Book History Podcast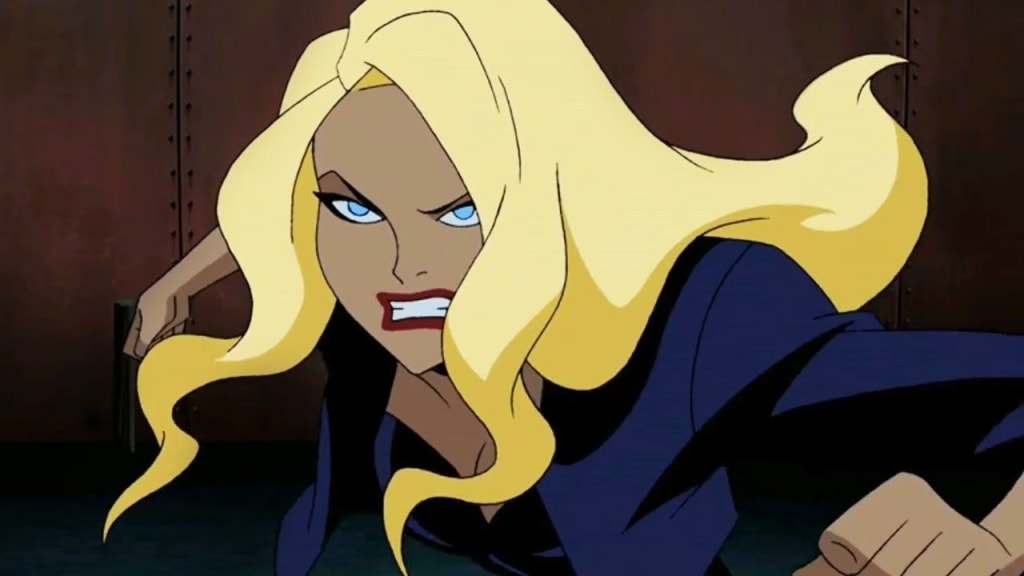 This article marks the end of the Golden Age of comics, we've covered the Platinum Age with Sheena through the Golden Age and we are down to our last 3 characters. And of course if you would rather hear this rant then listen to it please check out the Lady Comic Book History Podcast.
Alright let's get started with 1946, this was a time when Superheroes were fading out of fashion and comic book publishers had to adapt and somewhat scramble to write new characters and new stories. This prompted yet another attempt to appeal to young, female readers. The creator of this next character is actually a bit unclear, several people have been credited and tried to take credit including Syd Shores, Al Sulman and even Stan Lee. Regardless of who brought her to us the Blonde Phantom made her debut in All Select Comics #11 in fall of 1946, which was retitled for her in the very next issue. Her series a little over 2 year from issue #12-22, Winter of 1946 to March of 1949, in that time she also appeared as a backup feature in various issues including; Marvel Mystery Comics #84-91, All Winners Comics first issue, Sub-Mariner Comics #25-28, the second issue of Namora (Another character we are going to get to today) and issues 2 and 3 of Sun Girl.
The original Blonde Phantom was changed and adapted to be a romance comic, because that's what us females are interested in I guess. In her revival The Blonde Phantom remains a civilian Loiuse Mason and was reintroduced in The Sensational She-Hulk #2 in June of 1989, where she was revealed as the retired former crime fighter, she was also featured in flashback comics like All Select Comics 70th Anniversary Special in February of 2009, and the 5 issue mini-series Avengers 1959 in 2011.
Originally Louis Grant, she was a secretary to private detective Mark Mason, she fights crime in a skintight red dress and high heels because that makes sense. Taking from Superman and Lois Lane, Mark was enamoured with the Blonde Phantom but not with Louis. In the "modern age", I just want you to know that I'm putting modern in air quotes because though it is a mark of time in reference in the era of comics my next point makes the term a bit ironic. The modern age version of Louise leaves crime fighting to marry her employer Mark Mason. They have kids and she is reduced to a side character. She starts appearing in She-Hulk comics as herself, no longer donning a disguise and fighting crime.
Staying in 1947 we were also brought Namora, Namora made her first appearance in the 12 page comic feature The Coming of Namora published in Marvel Mystery Comics #82 in May of 1947, gaining her own title in August of 1948 that concluded in December of that same year, which for those who don't know how comics are released that is only 3 issues.But she regularly appeared with Namor in Marvel Mystery Comics and Sun-Mariner until 1955. The character was then retired for 16 years, not to be seen again until she made a brief flashback appearance in the Silver Age Sub-Mariner #33 in January of 1971, her death was established in the same title #50 in June of 1972 where her frozen body appeared. She continued to make appearances in flashback form and alternate reality stories including What If? #9 in June of 1978, The New Warriors Annual #1 in 1991, again in What If? #47 in March of 1993, The New Warriors #44 in February of 1994, Avengers: Forever #3-5 in March-April 1999, and Marvel: The Lost Generation #2-3 in December of 2000-January of 2001. Eventually Namora reappears, alive in the Agents of Atlas series in issues #1-6 in October of 2006 - March of 2007. She also appears in issues #107-112 of the Incredible Hulk, The first issues of Giant-Size Marvel Adventures, World War Hulk #2, Spider-Man Family #4 and Incredible Hercules #121-122.
Namora's original name was Aquaria Nautica Neptunia but was nicknamed Namora in honour of her cousin Namor. She is a hybrid mutant with superhuman strength, and the power of flight using wings on her ankles. Namora is the Atlantean term for Avenging Daughter, changing her name after her father was killed by treasure hunters. She is poisoned but perfectly preserved and she is reawakened in Agents of Atlas. She plays a part in World War Hulk, and Dark Reign however one of her biggest moments was in the Amazon-Atlantean war which just really sounds like some shit DC would do but alright. Infinity is one of her stronger storylines, where her Atlantean school is attacked by Thanos before the Contest of Champions begins, her kingdom is decimated before Namora can reach Hank Pym for help. Namora possesses superhuman strength, flight, and invulnerability as well as having the ability to swim at superhuman speeds, breathe underwater and immunity to the cold and pressures of deep water. Namora is an occasional character that a few fans will recognize, though she often gets overshadowed by Namor.
The last entry in 1947 is Black Canary. The original Black Canary was created by Robert Kanigher and Carmine Infantino she made her debut in Flash Comics #86 in August of 1947.
"When Kanigher gave me the script, I said, 'how do you want me to draw her?' he said, 'What's your fantasy of a good-looking girl? That's what I want"
In case we were forgetting the fact that female characters were born out of men's need to oversexualize cartoons. Dinah Drake was originally a crime fighter without superpowers; it wasn't till her later stories she developed her "canary cry". Her silver age appearances retconned that ability as a part of her original design, attributing it to a genetic mutation.
Post crisis Black Canary is Dinah Drake Lance who inherited the name and mantle from her mother. Dinah Drake Lance's Black Canary was a founding member of Birds of Prey, and continues to be a part of the core team throughout most of their storylines. Black Canary has been through many adaptations most of which carry her relationship with the Green Arrow. She's made appearances and been featured in Smallville, Justice League Unlimited and most recently Birds of Prey. Her Birds of Prey appearance was amazing, the screenwriters did a good job of setting up her sonic cry and waiting until the exact right moment to pay it off. They also set up another Birds of Prey movie and I definitely look forward to how they highlight and develop her character.
Reader insights
Be the first to share your insights about this piece.
Add your insights