10 Gifts for 'Supernatural' Fans in Your Life
The cult show has become a staple for many science fiction and horror fans around the world. There are some great gifts for 'Supernatural' fans on this list that any fan would enjoy.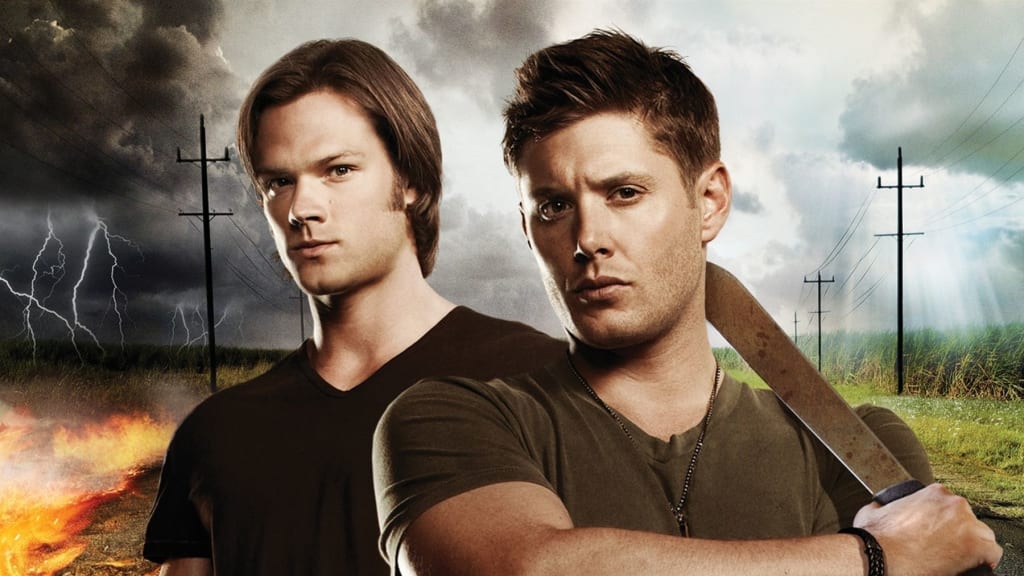 Certain TV shows have quickly achieved a cult-like following. The show Supernatural is one of those shows that made a rapid ascent to that cult status. If you are reading this, then chances are you're a fan yourself or you know someone who is a fan of the show.
The show has a massive fandom, so whether it is a cardboard cutout, coffee mug, or Supernatural-themed board game, there's bound to be something out there for the Supernatural fan in your life.
If you're unfamiliar with the show, it follows brothers Sam and Dean Winchester as they hunt all sorts of supernatural demons. The boys are following in the footsteps of their father who used to hunt these demons, monsters, and other beings after his wife (their mother) was murdered by a demon.
Eventually, Sam starts to develop psychic visions that show murders before they actually happen. These visions are also directly connected to the demon that killed their mother. The show centers around the boys trying to finish what their father could not by tracking down and killing the demon.
The show has become very popular since it first aired in 2005, and its fans will sure to be interested in a Supernatural-themed gift. Whether you're buying one of these gifts for your friend, a family member, or for yourself, the amount of gifts for Supernatural fans in your life aren't hard to find.
This is a 1/18-scale replica of the Chevy Impala that is used in the actual show. Made from die-cast metal with some plastic parts, this is the perfect gift for the Supernatural fan in your life who is also a fan of classic cars. The car has rubber tires, a detailed interior and exterior, and it comes in show-themed packaging.
This vinyl figure is geared towards the collector of all things Supernatural, as well as fans of pop culture. The box has a plastic protector to help keep the collectible in pristine condition for anyone looking to preserve Dean in his glory for a long time, and at just under four inches tall, it comes with a window so you can still view the figure. The vinyl figure is also durable for those who wants to take the figure out and display it without a box.
This is a Supernatural collector's edition of the popular board game Clue. The new premise of this version is that one of the characters is possessed and committing murder. Just like the traditional game, players will be tasked to figure out who is doing the killing, with what object, and in what location. Where the original Clue game was based in a mansion, this special variant uses the demon portal theme from the show that will take players all over the US and beyond.
Bobby Singer is one of the demon hunters from Supernatural. He became a hunter after being forced to kill his own wife who was possessed by a demon. He was an unofficial uncle to Sam and Dean and helped their father care for the boys after their mother's death. The book is about how Bobby is going to lose his memory in a day and this is his story about all things supernatural. All his knowledge of demons, monsters, and how to hunt them can be found in this book.
A Ouija board?! That's right! For the more courageous fans in your life, this Supernatural-themed board is the perfect tool for any demon hunter. It's the traditional gateway to contacting the afterlife, so join the hunt and play at your own risk.
This is the anime adaptation of the Supernatural show. Produced by internationally renowned Madhouse Studios, the series has plot points that mirror the first two seasons of Supernatural. It also branches out to tell stories that happened before the series began, even expanding upon the history of the Winchester family. The anime can take fans places and unlock secrets that neither the original TV series or the Supernatural spin-off series Wayward Sisters ever addressed.
This is the album that features the single "Carry on Wayward Son," which is considered to be the unofficial theme song of Supernatural. The song has become the anthem for fans, singing it during karaoke at Supernatural conventions and likely anytime that fans of the show get together. The Kansas hit song is such a big part of the show that during Comic-Con 2017, a live performance was even played before the panel began.
With help from Supernatural fans, not only will Supernatural "carry on" as long as the Winchesters want, but so will Kansas.
This is a replica of the anti-possession amulet worn by Dean Winchester in the show. Made from zinc alloy, this would be one of the more unique gifts for the Supernatural fans in your life. Although the necklace isn't an exact replica, it is a nice addition to the collection for any fan of the show.
Simply put, this is a life size cardboard cutout of Dean Winchester. It can make a great prop for an event or a Supernatural-themed party, but it also doesn't even need to be for a party at all. For any fan of Dean Winchester, this would be a great gift to display at home.
This is one of the more unique gifts for Supernatural fans. The wall clock is made from old vinyl records with a show-themed design on it. At 12 inches in diameter, it is a working clock that would be a great addition for the fan in your life's room or house.
If you know a fanatic, you're sure to be their holiday hero when they open up their present and see a Supernatural gift staring back at them.