The Black Watchmen
An overview of the first permanent ARG.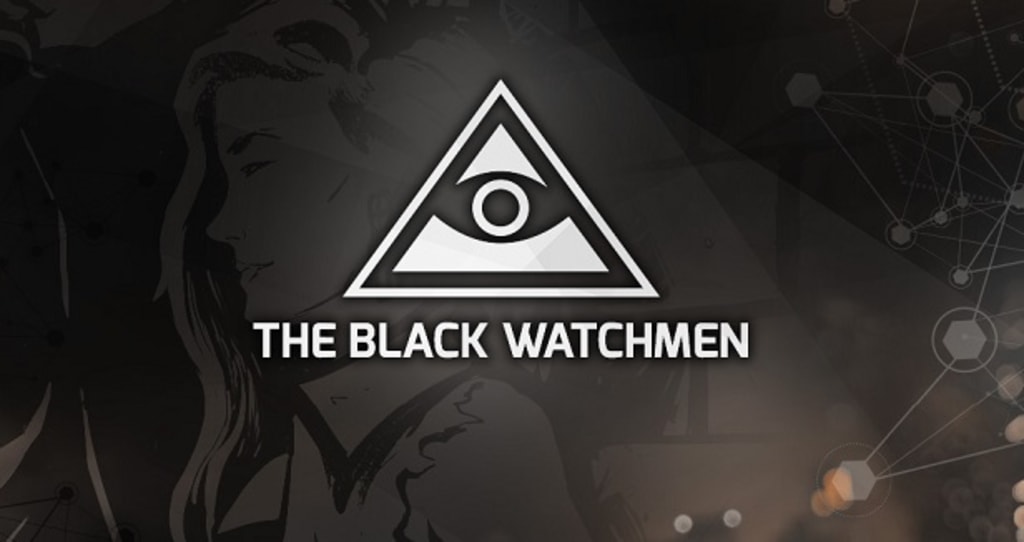 To start with, The Black Watchmen was in fact the third alternate reality game that I got my hands on, Ingress and DeltaT being the beginning of my journey into alternate realities. This I can say was my first pc-based ARG though.
So after a quick play of a demo, I purchased and installed the game. I then of course signed up to be an "agent of the Black Watchmen," an international paramilitary unit dedicated to investigating strange/occult occurrences and tracking down the culprits. As an agent, you are presented with puzzles of "evidence," and coded messages of which you must find the solution to successfully complete each mission. As each mission is completed you are carried further along the storyline, each step harder and more sinister than the last.
What is intriguing about this game is when there are live seasons (investigations happening in real time), there are levels of immersion you can select from, starting from none at all. You can start by giving them your phone number to potentially begin to receive calls and messages pertaining to the investigation. If you wish you can then also give your home address to receive letters and packages from The Black Watchmen, again only pertaining to the investigation at hand. Then, finally the more brave of us can sign up to potentially be selected to be taken on a 24-hour live action mission at an "undisclosed location." To do this, though, you must send in a full medical report as well as sign insurance waivers...But that's not unusual for this sort of style event.
"When the games we play are rough, we must expect to get hurt" -Unknown
What still amazes me is the sheer effort that must have gone into building this ARG. From documents and photos to email bots and websites, the creators have you running wild across cyberspace trying to figure out each puzzle. With each mission leading into the next, every completed puzzle takes you closer to the end of the active campaign. As it stands there are two previously live seasons to play through as well as seven other campaigns to keep us all busy whilst we wait for the start of season three to come.
I can safely say that Alice & Smith (creators) have done a good job compiling this ARG. The amount of time, effort, and money that would have gone into further developing the dark world of The Black Watchmen universe, certainly hasn't been wasted. With each pre- and post-mission video seamlessly pulling you deeper into the reality they created for us and a multitude of fully operational websites and email bots to "investigate," you certainly won't be disappointed until you find the French voice speaking backwards! At points like that there is a forum you can turn to.
On the forums there are many threads that can guide you through any mission you are stuck on. But bear in mind that the agents posting to these threads do try their best not to leave solutions too obvious, so as to not ruin the puzzle-solving. They also have an ARG discord chat channel, in there you will also find threads about different ARG's that are currently running or upcoming, which is how I discovered Alice & Smith's next project: Nite Team 4. Then finally if you find yourself really stuck...jump onto YouTube and hey presto, someone shall walk you through it step by step.
Overall I find this to be an amazing alternate reality game and I am impatiently awaiting for the third season to go live. Just so I can try to discover how immersive it can be.