Happy 34th Birthday to the NES
A game system full of nostalgia and memories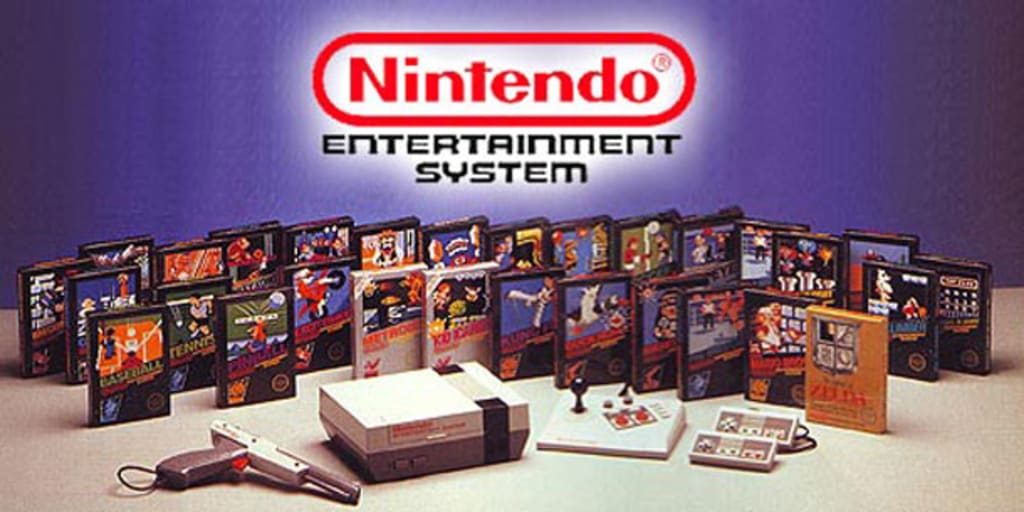 In the fall of 1985, a video game console that would end up being popular to not only kids, but also adults was released. That game system was the Nintendo Entertainment System, or NES for short. Every kid on Christmas wanted one, and I have a story to tell about the NES that took place almost four years later, but before I share it, here's a fun fact about it that would surprise you. These are the three best-selling NES games:
Super Mario Bros. (40.24 million, as of September 2010)
Super Mario Bros. 3 (18 million, as of July 2008)
Super Mario Bros. 2 (10 million)
Out of those three Mario games, Super Mario Bros. 3 is my overall favorite game. As someone who has played retro games for almost 30 years, I talk about it on social media regularly and am also passionate about it. I'm going to share my story about the NES and the games that I loved playing.
The NES was released in October 1985, but let's fast forward to New Year's Eve in 1989. I was an only child at the time growing up in Texas, and that night, there was a party going on at the apartment where my parents and I lived. Bored and lonely in the bedroom, I encountered my father's NES. So I started to play my first video game and that was Super Mario Bros./Duck Hunt. Just to remind everyone, I was two years old at the time, so I played Super Mario Bros. first and let's just say that I didn't get far. So I restarted the game and decided to play Duck Hunt. My father also had the NES Zapper, an electronic light gun. For you much younger folks who don't know what Duck Hunt is, the point of the game is you use the NES Zapper to attempt to shoot all the ducks. If you miss shooting one duck or more, there's a dog who laughs at you. Speaking of that dog, he's annoying and everyone wants to shoot it, myself included. He's been getting on everyone's nerves for over three decades. There's also a second part to this game: shooting clay pigeons. In both of these modes, the player has three attempts to shoot the on-screen targets when they appear.
Anyway, going back to my story. Ever since that night in 1989, I've played so many NES games and gotten better at some of them. I've beaten Super Mario Bros. and Bubble Bobble numerous times. The most notable game I've completed to date was Ninja Gaiden. I finally beat this game back in October 2017 after 20 agonizing and frustrating years of attempting to do just that. Here are some of my favorite NES games in no particular order:
Super Mario Bros. 3
Super Mario Bros.
Ninja Gaiden
Tiger-Heli
1943: The Battle of Midway
Contra
Super C
Bubble Bobble
Tecmo Bowl
The NES has and will always be my first love. Around this time next year, it'll be the 35th anniversary of the NES, so I plan on doing a few cosplays in honor of the very first game system I played almost 30 years prior. You can follow me on social media, and the info to my pages is in my bio. In the meantime, what are your favorite NES games, and also, did you get an NES for Christmas in 1985? If you like the articles I've written and like my content, feel free to send me a small one-off tip, that's located towards the end of every article. Your support is greatly appreciated. Your tip not only helps me, but also helps other Vocal content creators create outstanding content. Be sure to support them and read their articles. Also, I encourage everyone to join Vocal+, a premium membership for Vocal content creators like me to write better stories, connect with creators, and a lot more. So, be sure to sign up for that membership and support your favorite Vocal content creators. I've received so many tips in the last few months and am grateful for them. Happy gaming, everyone.