Happy 130th Birthday to Nintendo
130 looks great for the video game company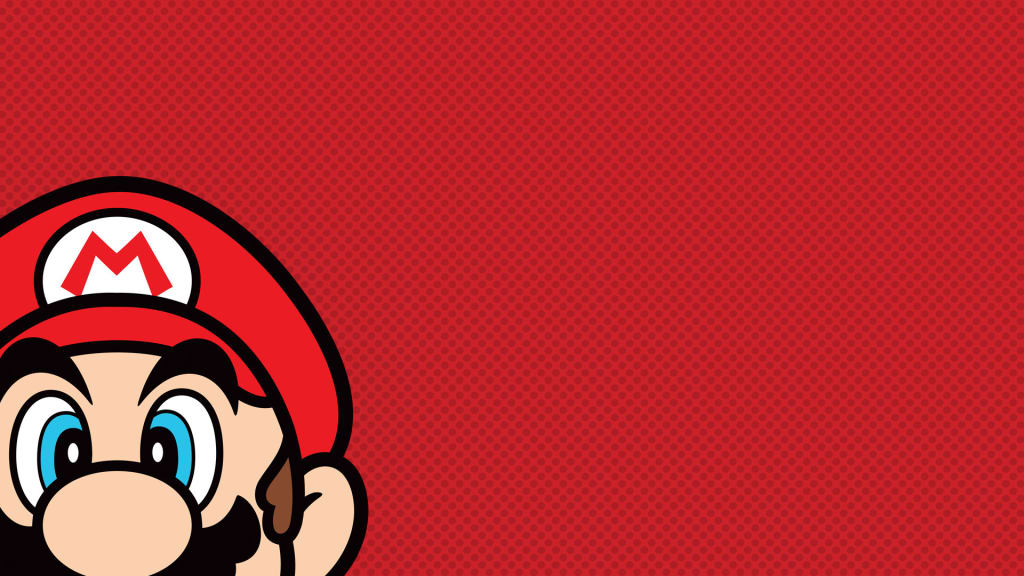 Greetings, my Vocal readers. Today, a video game company has reached an important milestone. That company is Nintendo and they are celebrating their 130th birthday. Just to clarify, I'm talking about the company and not the Nintendo Entertainment System (NES). Founded on September 23, 1889 by Fusajiro Yamauchi, it was originally started as a trading card company. Nintendo didn't start creating home game systems until 1974, with the release of the Color TV-Game three years later. It was Japan's best-selling first-generation console at the time, and sold more than three million units. Over the next four decades, Nintendo would release many home and handheld consoles. The 1985 release of Super Mario Bros. for the NES sold 40 million copies, making it one of the best-selling video games in the Mario series. Mario has been the face of the company since the early 1980s, and since 1990, he has been voiced by actor, and voice actor, Charles Martinet. Also, every year on March 10 is National Mario Day. In this article, I'm going to share some of my favorite Nintendo games that I grew up playing and still enjoy today. These are not in any particular order.
Ninja Gaiden (1988)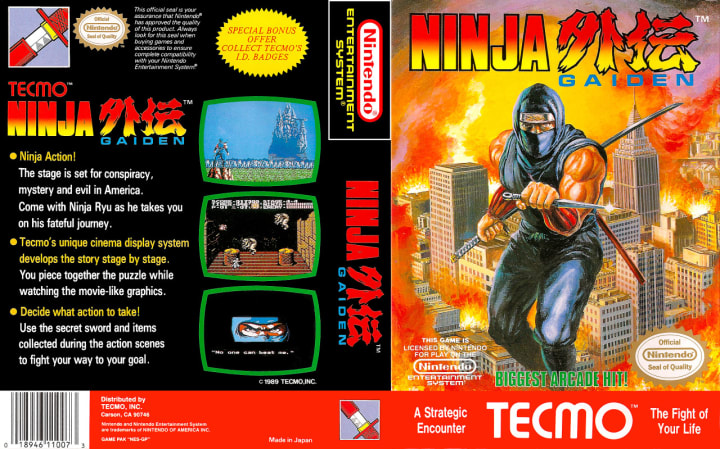 Ninja Gaiden was such a challenging game for me to play in the mid to late 90s. Some of the levels were easy, while others were difficult. The one enemy that stood in my tracks at the time was The Masked Devil in Stage 6-4. Unfortunately, I didn't defeat him and threw my controller at the TV in frustration. 20 years later, I got my revenge by not only beating The Masked Devil, but the last two bosses, Guardia de Mieux and The Demon. It was such a huge accomplishment I achieved and was relieved to have beaten this game. Ninja Gaiden was difficult, but at the same time, I enjoyed it.
Super Mario Bros. 3 (1990)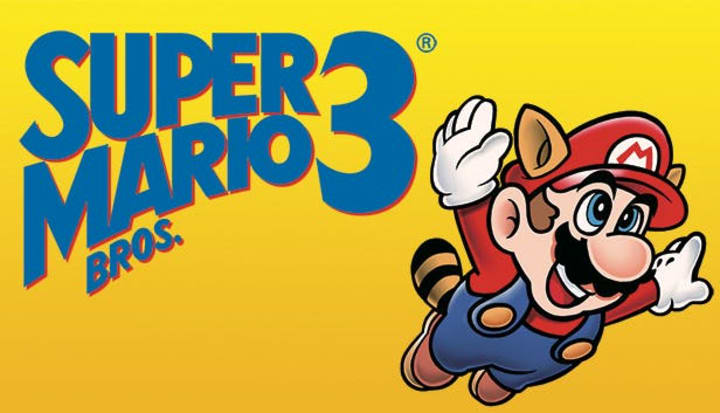 If you were to ask me what my favorite Mario game is, my response would be Super Mario Bros. 3. When I first bought the NES Classic back in 2016, I would play this game almost every day. My favorite item in that game was the P-Wing, which allows you to fly even higher, and avoid enemies in the process. I would only use it in certain levels, so my advice to everyone is this: use them wisely. As of October 2017, World 7 is the farthest I've gone in this game, but I'm determined to attempt to complete Super Mario Bros. 3 one day.
Super Smash Bros. (1999)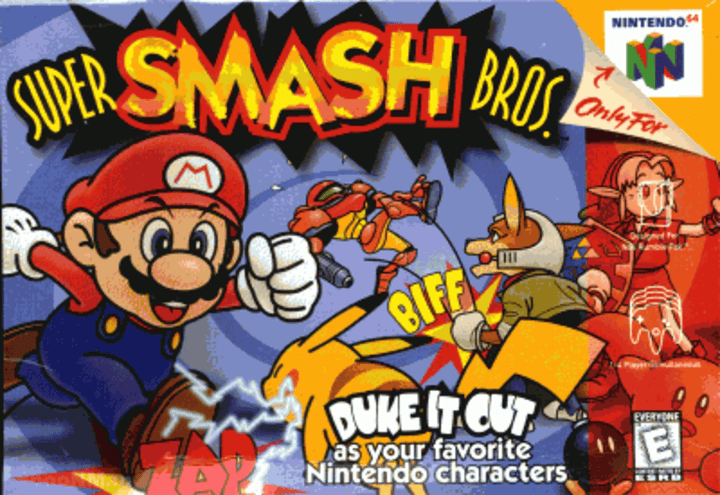 Released in January 1999, Super Smash Bros. was the game I played with my youngest siblings. All we had were Poke Balls and hammers to destroy one another. This game featured characters from Nintendo's popular franchises including Pokemon, Super Mario, Yoshi, and The Legend of Zelda. My favorite character to play as was Captain Falcon from the F-Zero series. That Falcon Punch of his was fun to use on opponents. Another character I loved was Kirby, because he sucks people in his mouth and transforms into any character, from Mario to Link. 20 years later, the Super Smash Bros. franchise is still going strong.
Pokemon Yellow (1999)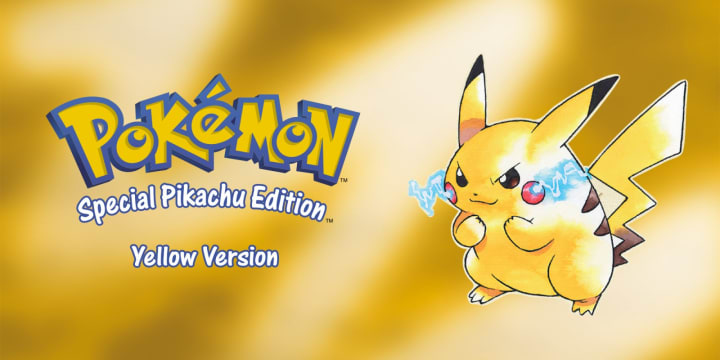 This was the very first Pokemon game I've played on the Game Boy Color when Pokemon was gaining popularity. It was difficult at first, but I eventually got the hang of the types of Pokemon and their weaknesses. Any time I would play Pokemon Yellow, I always choose Bulbasaur as my starter Pokemon. The reason is that I could easily defeat the first two gym leaders, Brock of Pewter Gym (rock type Pokemon) and Misty of Cerulean Gym (water type Pokemon) respectively. Over the next few years, I would go on to play different Pokemon games, including the mobile game, Pokemon Go.
Mario Kart 64 (1997)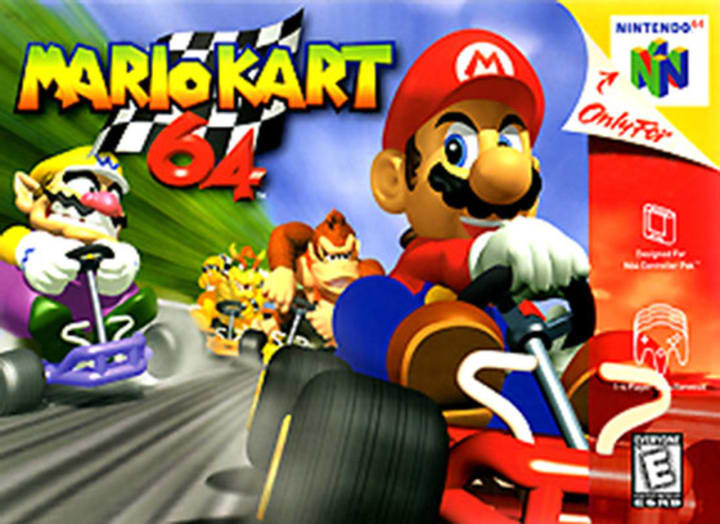 I was nine years old when Mario Kart 64 was released in February 1997. This is the kind of game you would play with your friends and other people, especially at your local arcade. It had great racing courses, but my overall favorite has to be Rainbow Road. It's the final track in Mario Kart 64 and the longest racecourse in the game. At 2,000 meters (2 kilometers) and about two miles per lap, this track is one I enjoy the most. The track is a glass path rainbow, and the rails are star-shaped. If you're going to an arcade or gathering, there's a good chance that you'll run into this game.
Super Mario Bros. (1985)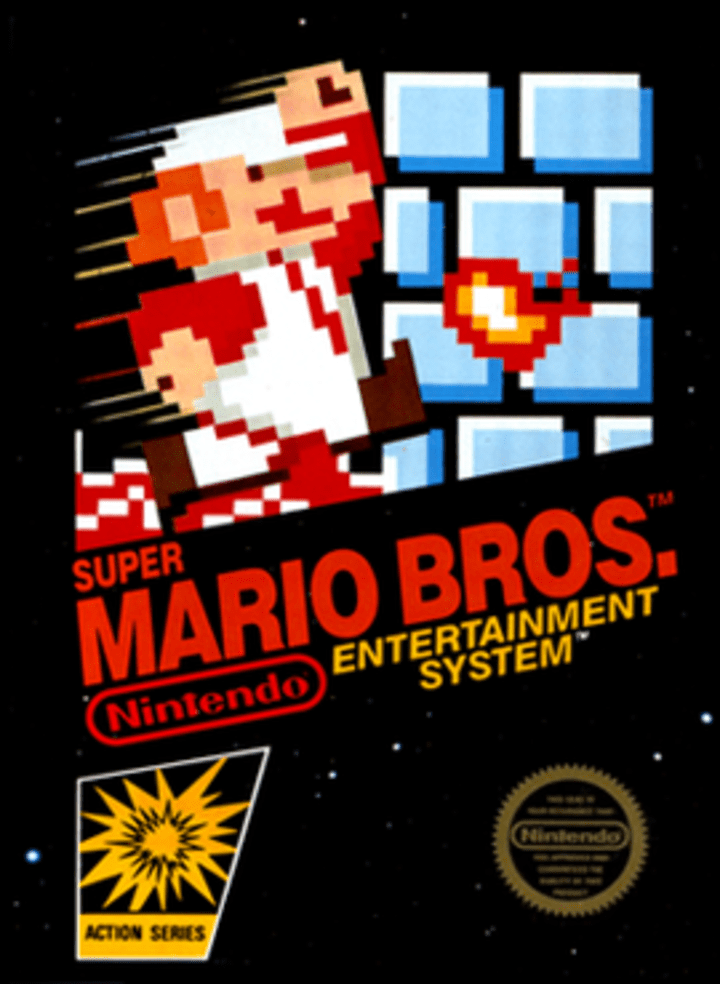 I had to save this one for last, because I have an interesting story to tell. On New Year's Eve 1989, I ran across my estranged father's NES, and the first game I played was Super Mario Bros. When you're a two-year old trying to play a video game for the first time, you're not expected to get very far. Since then, I've beaten this game hundreds of times, whether it was me going in order or skipping worlds and levels. I actually have a shirt of the exact game art, as seen above. I wear it sometimes as a reminder of how long I've been playing retro games in general, and the love I have for Nintendo, specifically the NES. Yes, there are many great game systems, but the NES was, and will always be my very first love.
Now that you have seen my list of favorite Nintendo games, what are your favorite Nintendo games of all time? I'm on social media, so please make sure you follow me on the pages indicated in my bio. In the meantime, if you like the articles I've written, and you like my content, feel free to send me a small one-off tip, that's located towards the end of every article. Your support is greatly appreciated. Your tip not only helps me, but also helps other Vocal content creators create outstanding content. Be sure to support them and read their articles. Also, I encourage everyone to join Vocal+, a premium membership for Vocal content creators like me to write better stories, connect with creators, and a lot more. So, be sure to sign up for that membership and support your favorite Vocal content creators.