'Fishing King' - Legit or Scam?
#BeerMoney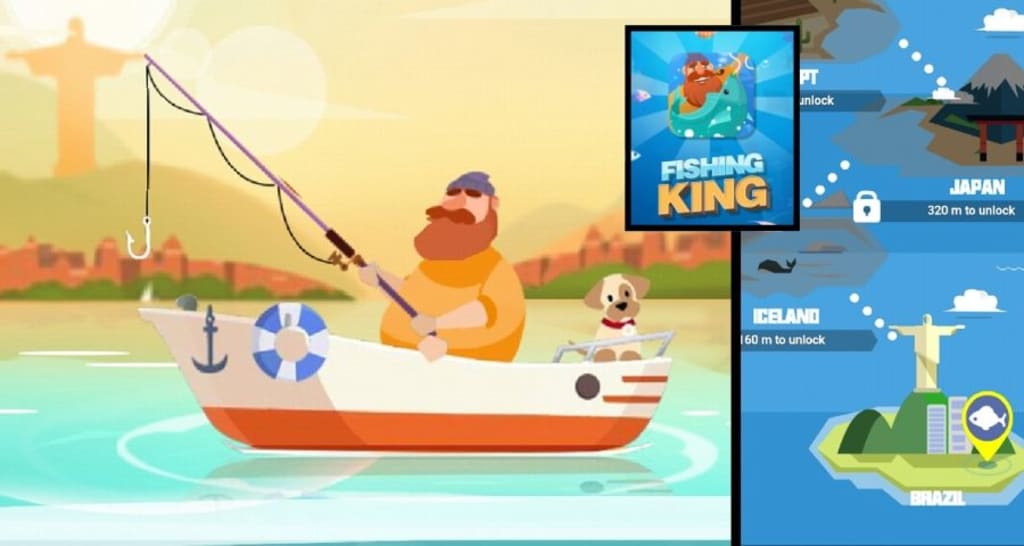 Since you are reading this, chances are that you have stumbled upon an app called Fishing King by Amparo McGowin. You were probably promised money for playing the game... but are confused why you can't actually reach the $10 pay out. Well I have some good news, you aren't alone. Lot's of people have spent time playing this game desperately trying to get to the $10 cash out. Since I could never reach the $10 cash out myself... I did some investigating and found some interesting and also suspicious stuff.
First of all, I don't want this game to be confused with The Fishing King: The Urban Angler by FunnyPack Inc. or King Fishing by Casa Game. The full name of this game is just simply Fishing King and it is by Amparo McGowin.
Here is the offical descrition of the game as found on Google Play:
"Cast your line, reach the depths and catch as many fish as you can on your way up! Upgrade your gear to catch more fish and to dive deeper, make rare finds and discover new species!" - Amparo McGowin
As you progress through the game you unlock more equipment, are able to fish deeper into the ocean, catch more fish with every go and of coarse travel the world. It's a cute game, I actually enjoyed playing it at first. It's too bad for all the spam ads! Seriously, you can't even play the game properly because ads keep popping up like crazy.
Every add you watch, they get some money for. If the cash out was real then I wouldn't mind... but it's not. This game has people watching ads and sending them money all for the false claim that we might get $10 put into out PayPal if we are just patient enough.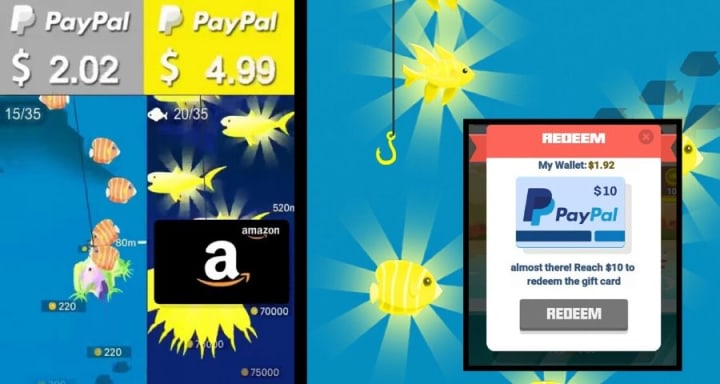 This App is a SCAM!
There is no way of getting around it. There is no way for me to justify this app. It is 100% a scam. Please don't waste any time playing this game. There is no cash out, you will never get a cent given to from this game.
The creator of this app has only existed since 2019 and this is the only app made by this creator. If that isn't suspicious enough... this isn't the only fishing game like this. There are several with the exact same gameplay and the same false promise of real money. In other words, the game game keeps being taken down, changed a bit and then re-released under another studio name. I guess it is the only way to run away from articles like these so whoever is behind these apps can keep scamming people. Although I must admit, the dog is a cute addition to this game and the concept of traveling the world makes this version of this scam one of the most impressive. Unfortunately, it is still a scam.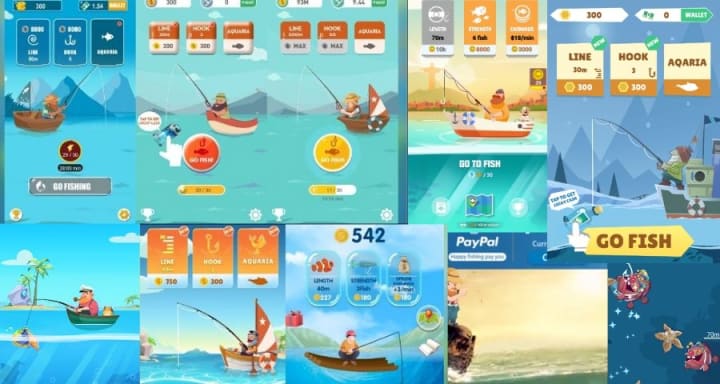 Let's take a look at some of the reviews left for the app on Google Play:
"Its like every other game once u get close to 10$ to cash out the bottles stop coming and if u do get one its only 1cent real disappointed if i could give it 0 stars i would it takes a lot of data as well" - Roberta G
"My wallet disappeared after playing few times and now it seems like a complete waste of time" - Tanvir F.
"Well at the beginning I was getting like 23,17,now about middle ways you get 1,3,or 4 its takes so long to get $10 I love this game,buts that's why I gave it a 2 stars now I am getting nothing.What a RIP OFF!!!! DON'T download this game!!! Unless they fix it.....NOW I AM CLOSER TO $10 IT DOESN'T GIVE You ANYTHING WHAT A RIP OFF!!!! If you going to run a game do it right!!!!" - Joanne P.
"They deleted the wallet in the game after I got $5. How scammy, luring you in to play their game for money then profiting off ads and then deleting your money. Reporting this game for false advertising." - Bitta B.
"It says it pays money my tablet had to be reset and I reinstalled game and no where does it show a money part just coins what's up fix the game it doesn't pay." - Tammy M.
Want to do something about this scam app?
If you want to do something to help stop this scam app, report it to Google Play. After all, as of right now Google Play has it listed as a 'verified game'.
Work Cited
"King Fishing – Apps on Google Play." Google, Google, play.google.com/store/apps/details?id=com.fishgame.kingfishing&hl=en_CA.
"King Fishing." Softonic, king-fishing.en.softonic.com/android.