Book of the Wyrm Companion Review
TTRPG Created by Clinton J. Boomer
White Wolf Entertainment
Available on DriveThruRPG:
https://www.drivethrurpg.com/product/412647/Book-of-the-Wyrm-Companion /affiliate_id=2904742
Book of the Wyrm Companion Guide is a part of First Teams and Pentax - a White Wolf tabletop gaming system. It pulls from Vampire: The Masquerade and Werewolf, referencing abilities and monsters from these guides but does provide alternatives for players to play this game on its own.
You can view my review of the First-Team Dossier: The Star Spangled All-American Nuclear Family for a view on how First Teams work.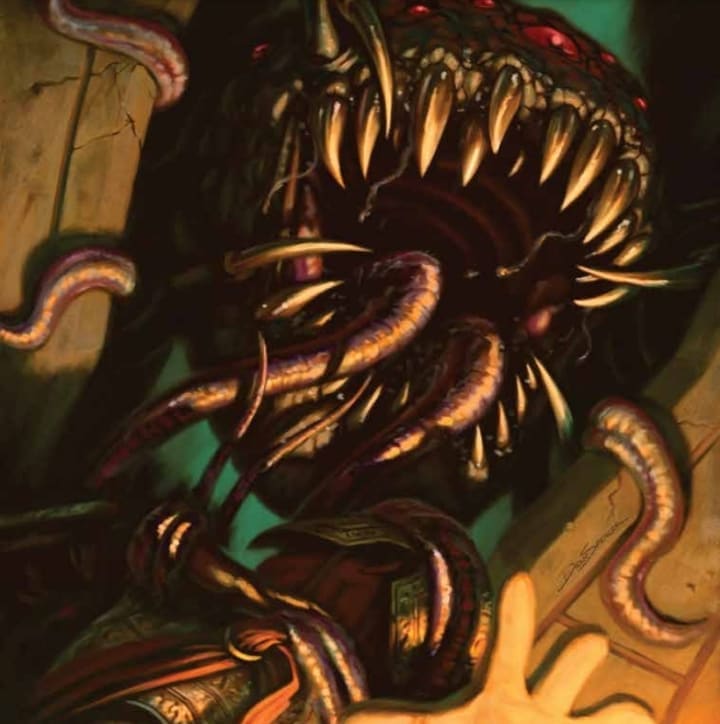 This game guide begins with the warning "DO NOT SPRING THIS BOOK ON YOUR PLAYERS"; "Use a consent checklist." I find this helpful and important for any game that a Game Master (hereafter referred to as "GM") is looking to run. Before committing to a campaign, or even a one-shot, a GM should do their due diligence and ensure that players are comfortable with the topics, scenes, and monsters that will be played. Just because a game is horror does not mean that players need to be traumatized.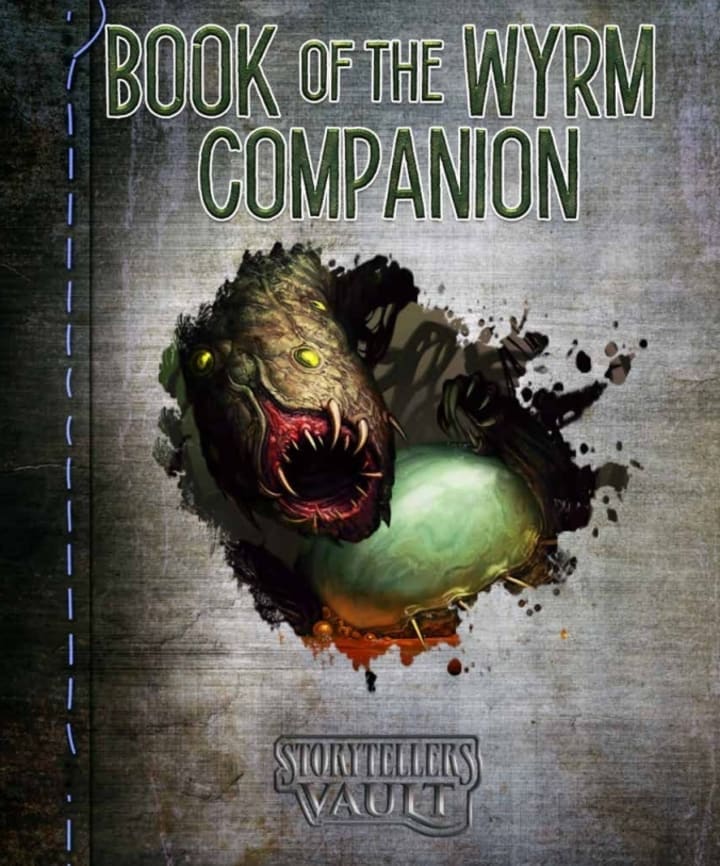 The text is playful with sarcastic wit and casual obscenities on level with any Chicagoan conversation; creating a feel for this game that will have players both laughing and cringing. Many of the abilities and monsters have hilarious titles that I'm sure will make gameplay a heck of a lot of fun simply by players and the GM shouting these titles. My personal favorites are the "Flaming Snake-Jaguar Express" monster and the "Humanoid Projectile: Rag-doll go WHEEEE!" ability.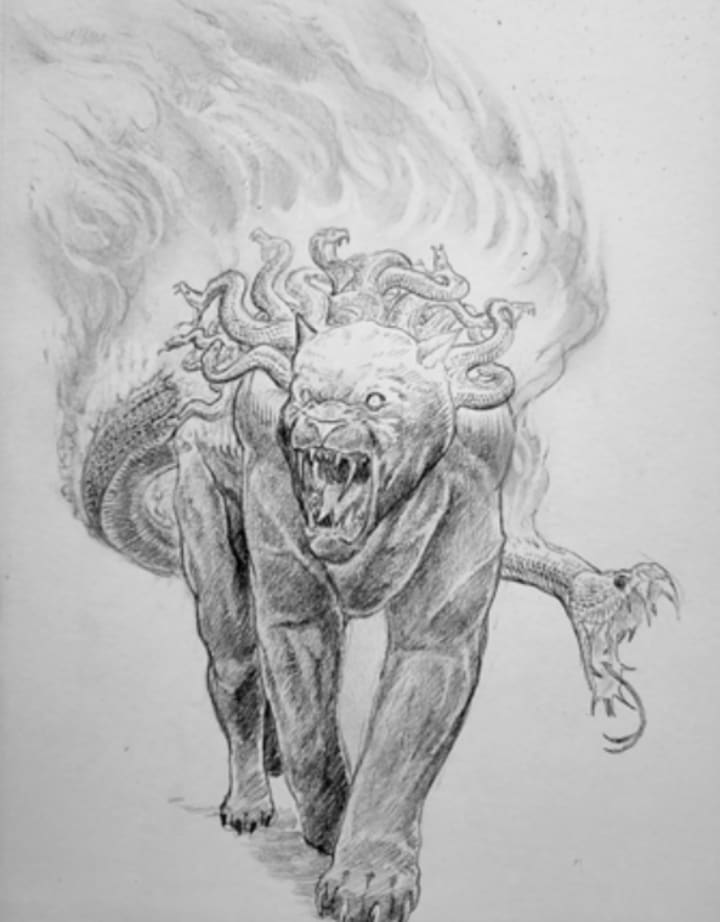 The technical sections are broken up with fun flavor text in the form of reports. This helps any GM to get through the guide faster without reader's burnout, as well as it helps solidify the overall feeling/attitude of the game. These reports are written by reporters, scientists, do-gooders, etc. who are fighting against these Bane creatures, or accidentally entangled in the warpath of the Fomori. These reports give the Game Master and players insight into the true horror of the Wyrm and its creatures, as well as can be used as fun one-shot or campaign starter stories.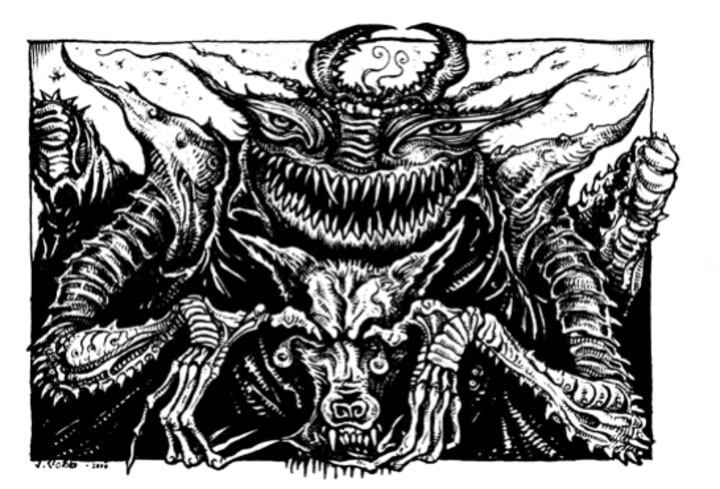 I love that they even made some of the characters in the guide into playable characters/monsters; such as "Doctor" Aloysius P. Abernathy. In addition to having some big baddies for epic boss battles at the end of a glorious campaign, the guide also provides a list of ready-made NPCs on pages 148-161. The GM can roll a die and select for one-shots or campaigns. While character creation is a lot of fun, this helps save time if the GM needs some quick baddies for a scene or an off the cuff one-shot.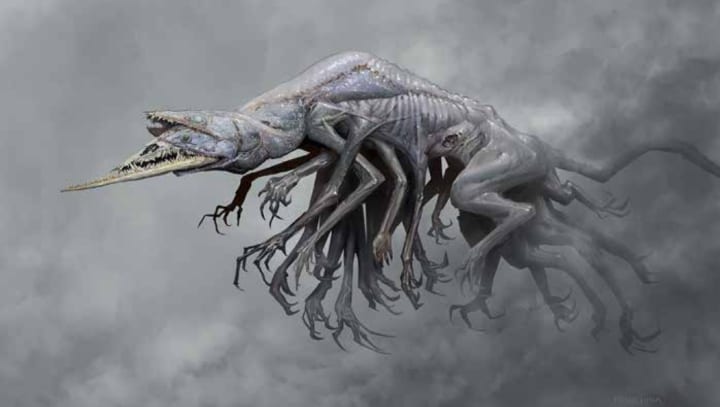 That being said, this guide is not for the faint of heart. The imagery written for scenes, abilities, and monsters is nothing short of VIVID in the worst way. Creatures of the Wyrm feed on the tainted and the downright nasty. There is nothing pretty or fanciful about this guide. The Fomori is all about testing the limits of sanity and decency, and then bulldozing right over them. This game is about examining the worst of the worst in human nature, and then playing that abomination (whether for or against depending on if your players want to be the squeaky clean heroes, or fight alongside Fomori on a First Team).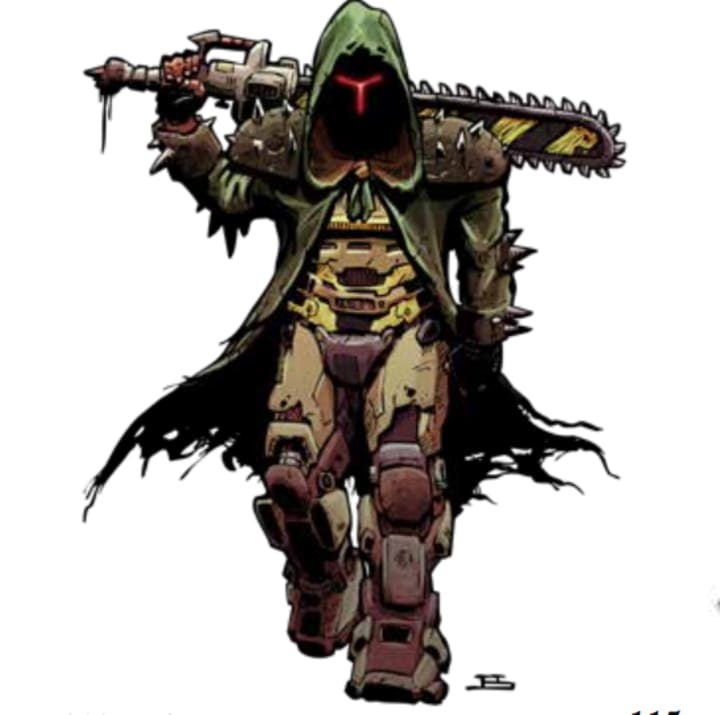 This guide is chock full of excellent horror-gore ideas for your next First Teams campaign, or as a chilling addition to your Vampire: The Masquerade or Werewolf campaign. Anyway you slice it, The Book of the Wyrm Companion will have your players begging for more ridiculous opportunities for splatter and gore!

Available on DriveThruRPG:
https://www.drivethrurpg.com/product/412647/Book-of-the-Wyrm-Companion /affiliate_id=2904742
Credits
Written By: Clinton J. Boomer, Benjamin Sye Pointer, Joey Wallace, and Richard Rittenhouse
Cultural Consultation By: David Chart and Kathryn Williams
Developed By: Clinton Boomer and Josh Heath
Edited By: Josh Heath
Art By: Bradley McDevitt, Dylan Hanny, Dave Allsop, Mike Franchina, Dean Spencer, Hugo Solis, White Wolf
Art Packs, Rob Necronomicon, JE Shields, Andrea Payne
Cover Design By: Jim Pinto with art by Dean Spencer
Reader insights
Be the first to share your insights about this piece.
Add your insights