Best Super Mario Bros. Games Ever Created
The iconic character has spawned so many games, but what are the best Super Mario Bros. games ever created?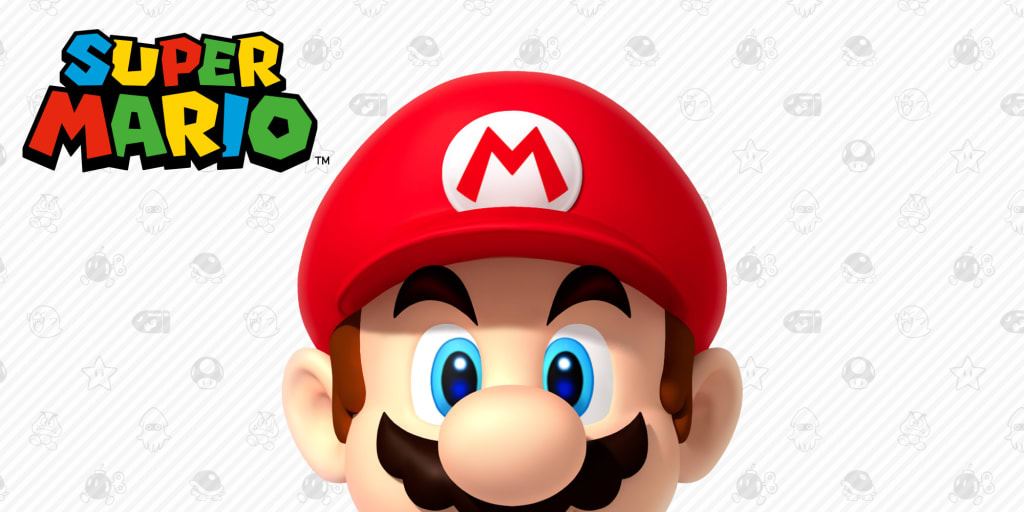 It's not a stretch to say the Italian plumber, Super Mario, has influenced almost every adventure-style game that came after it. These massive video game worlds of today wouldn't exist without the iconic game's incredible influence — which dates back almost 40 years at this point.
The history of video games can't be told without the Super Mario Bros.; there would be a big, gaping hole at its center. The video game character is one of the more recognizable brands in the world, period. With almost four decades worth of Mario games to choose from, however, figuring out which installments of the series to actually play can be a bit overwhelming at times.
So, what are the best Super Mario Bros. games ever created? We are going to cross different gaming systems, from old to new, but one thing will remain constant: Super Mario. Read this list, and if you're a real Super Mario diehard, I'm sure you'll be pissed that I left something out.
Super Mario Land is one of the best Super Mario Bros. games ever created, with good reasons. This was one of the first Mario games to go mobile, and back when it came out, practically everybody had it loaded into their Gameboy.
Like the Mario games that came before it, Super Mario World is a classic platform game — where you start on the far left and make your way to the right. In this one, Mario can go underwater, and kill enemies in a submarine-style ship. It's available on a variety of gaming platforms — including the classic Gameboy and Nintendo 3DS.
Super Mario Bros. 2 is the first game that allows you to play as Mario, Luigi, Toad, or Princess Peach. Each one of them has their own special attributes. For example, Luigi can jump a bit higher than all the other characters — crucial in a game that's mostly jumping.
The landscapes are fuller in this one, and the enemies are crazier than our plumbers have ever seen before. While it's not the game you should go to first when playing Mario, it's definitely one of the Best Super Mario Bros. games ever created.
Super Mario 3D World is simply one of the best Mario games to come out in the last several years, and easily one of the best Super Mario Bros. games ever created. The game is designed with great twists and excellent characters, and even has a great deal of nostalgia.
This game is especially fun because it can be played with friends, increasing the level of enjoyment tenfold. As a nice homage to Super Mario Bros. 2, you can choose to play as Mario, Luigi, Peach, or Toad. And, like the classic version, they each come with a special set of skills.
This time, Mario gets to team up with his dinosaur buddy Yoshi, who adds new possibilities to Super Mario Galaxy 2's gravity-defying game play. It's everything you love about the first game, but it just ramps it up a bit more. Mario collects stars as he travels from galaxy to galaxy, and every level is new. The game retains the charm, and sense of wonder in line with Mario's history — clearly one of the best Super Mario Bros. games ever created.
More skilled players will want to collect the new Comet Metals, which will unlock harder levels and increase the challenge factor.
Mario and Luigi brought back an all-new version of Super Mario for Nintendo. New Super Mario Bros. updated the graphics and enhanced the fun of the multiplayer mode. It also features some of the best level designs in any of the Super Mario games.
New Super Mario Bros. can be played on Nintendo Wii, DS, 2DS, and 3DS. Hurry out and get your hands on one of the best Super Mario Bros. games ever created.
Super Mario Bros. 3 defied expectations about what was possible on the original Nintendo. It had a large, beautiful map that was constantly in motion. The colors really popped off the screen, and this was during the time when arcade games usually only featured two or three colors.
It built well upon the previous two games, adding things that increased the user's experience. Some of the strange themes from the second game were eliminated, and it focused more on the Mario and Luigi storyline. Super Mario Bros. 3 was a huge step in the series, and one of the best Super Mario Bros. games ever created.
When Nintendo 64 came out in the mid-90s, one game would help set the new standard for what video games could one day be: Super Mario 64. It was great to look at, it was great to play, it was just an incredible gaming experience — clearly one of the best Super Mario Bros. games ever created by a mile.
Super Mario 64 basically trained an entire generation of young kids how to use the analog stick on a gamepad. It was like an entry-level class in gaming. It also features unmatched camera control, making adventuring in its 3D world easy, even for somebody who has never picked up a controller.
Super Mario Bros. is the game that started it all, so it's obviously one of the best Super Mario Bros. games ever created — and one of the best games of all time. The level design was unheard of, and the characters and colors unmatched. The game's design is brilliantly centered on teaching base level skills, and then building on those skills as you go along.
Its simple design has inspired thousands of games over the years — making it probably the most influential modern video game ever created. It helped set a new paradigm, and gave the world one of its most iconic characters.
Most diehard fans of the series would agree that Super Mario World is one of the best Super Mario Bros. games ever created. It was the game's first open-world entry, and the world is gigantic — even if it was released today. It perfected the character's movements, and defined many new standards in the series: Yoshi, Bowser, Princess Peach, Donkey Kong, Ghost Houses, etc.
It offers up the first truly epic feel of the series, and sends Mario on his biggest adventure to date. The concept is to rescue the Princess who has been kidnapped by Bowser. You must guide Mario and Yoshi through nine worlds until the final showdown in Bowser's castle.
Use some of Mario's new powers, and Yoshi's monster-gobbling skills as you explore 96 levels filled with dangerous new monsters and traps. This one offers up previously unseen levels of fun.
product review
About the author
Joseph Farley is a North Jersey based writer who loves short fiction and stand-up comedy
Reader insights
Be the first to share your insights about this piece.
Add your insights