Nintendo Nerds
Best Nintendo 3DS Mario Games
Fan of one of the most iconic video game personalities in existence? This list of best Nintendo 3DS Mario games is your ticket to princess saving, kart racing, coin chasing fun for hours of endless enjoyment.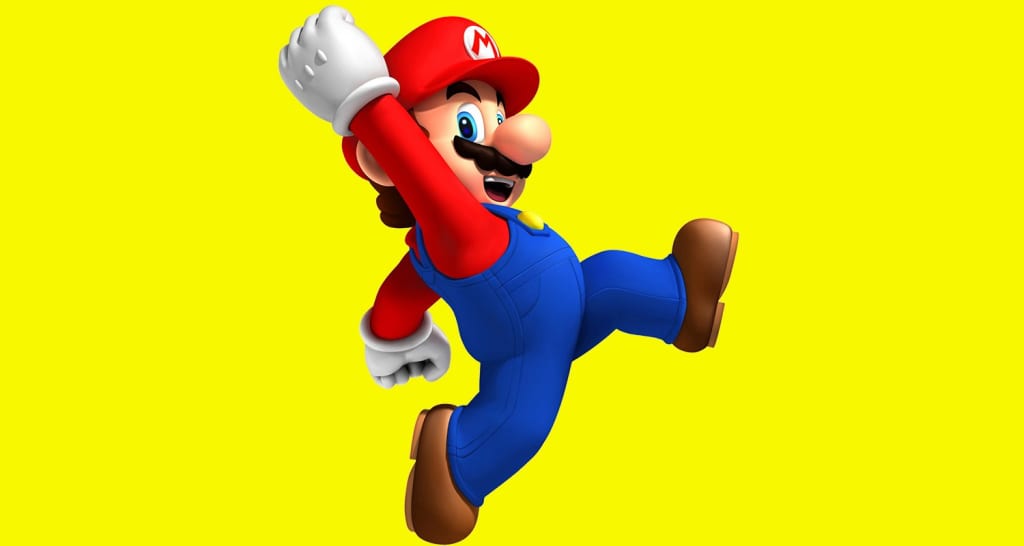 Mario is a classic franchise in the video game industry, super fun, super versatile, and a super smash of awesome family enjoyment mixed with hilarious storylines. Nintendo's red-wearing Italian super hero has been, and continues to be, the very face of Nintendo, with some of the best titles made for all ages that can be played anywhere on your very own Nintendo 3DS.
The only real drawback of the Mario universe is its exponentially large list of titles to choose from. There's Mario sports, Mario adventures, Mario puzzles, Mario racing, and so much more Mario that you're growing almost tired of hearing it. Except, it's just too much fun to stop playing.
To make things just a little bit easier for you, and maybe so you have more time to worry about some must have Nintendo 3DS accessories to buy, the following list details the very best Nintendo 3DS Mario games.
As a franchise classic, Super Mario Bros. is the quintessential Mario game everyone either still has in a dusty closet floor, or has played long ago.
With NewSuper Mario Bros. 2, players are thrown into an entirely redeveloped world filled with endless adventure, boundless fun, and a crazy amount of coins to pick up. Play the old levels you know and love, too, worth hours of play time that will launch you back into your youth.
When it comes to video games, Super Mario Bros. never disappoints, and such is the case with its newest installation to the handheld platform. You can never go wrong with a redeveloped classic on hand.
Hunt for Bowser and meet new characters along the way as you journey through this awesome RPG. There's a variety of options to choose from, all of which evolve and are mastered in the course of the game, which has a multitude of comedic undertones and a story that is unforgettable.
Mario & Luigi: Paper Jam lets players traverse through a world packed with hearty fun, educational lessons, and enjoyment that will last for long after you've beat the final levels.
Together in one epic title, Mario and Luigi show gamers that friendship, no matter how rough life gets, always keeps people glued together, as such making Mario & Luigi an instant classic in the best Nintendo 3DS Mario games.
The second installment of Luigi's Mansion series is a spooky new adventure game that gives players the chance to search and explore a ghost-filled haunted house.
In the best Nintendo 3DS Mario games, Dark Moon is definitely the eeriest. Packed with hours of fun, a mixture of some puzzling ghost hunting, and a mansion-full of exploration, Luigi's Mansion: Dark Moon exhibits some of the best functions in the entire Mario universe, without even being a Mario-named title.
This game is perfect for you or your child, because of its hours of spooky journeying and educational excitement that anyone can enjoy at the simplicity of one's fingertips.
Though it may not be the best in ratings, Mario Party: Star Rush highlights the most important concepts for this new age in 3D gaming. Especially for the fact of its being on a handheld platform, this game deserves credit.
The Mario Party games have been a hallmark for the little red-capped wearing virtual Italian. With hours worth of modes to choose from, assigning players to puzzles, missions, and adventures to enjoy without ever leaving the couch, Mario Party: Star Rush can be the best gift for all ages and allows for the whole entire crew to enjoy something as whole.
Showcasing the very best in modern graphics, storytelling, and ultimate playability, Mario Party: Star Rush is without a doubt one of the best Nintendo 3DS Mario games and will be your next favorite craze.
Ever wish you could hit the range or go a round of nine at the tip of your fingers? Mario Golf offers the most respectable functionality in handheld golf gaming, giving players a range of challenges to improve their performance.
Mario Golf World Tour has three 18-hole golf courses, all with their own diversity of terrains, impediments, and weather that will make you love the game even more.
As an addition to the best Nintendo 3DS Mario games, this crazy golfing escape makes the cut not only for its graphics, but also due to the endlessness of features to choose from. Even when you're finished with the campaign, there's still a myriad of different challenges and tasks to complete before you're anywhere near being the World Champion.
Like the last installation of Mario-style golfing, Mario Tennis Open pits players against their favorite characters in an all-out tournament, this time a tennis racquet being the weapon of choice.
Whether you like the real life sport or not, Mario Tennis Open lets you become the Federer or Nadal you've always dreamed of being without stepping on a single tennis court.
For its superiority in rendering the game of tennis to its fullest capacity, with fluid accuracy, and volatility for gaming audiences, Mario Tennis Open is one of the best Nintendo 3DS Mario games.
Boasting relatively high reviews, an overall 9.5 out of 10 according to IGN, Super Mario Land3D is one of the best Nintendo 3DS Mario games simply for its superiority in 3D gaming.
Of course, that's not all to love with this fabulous rendition, wherein you can enjoy a host of puzzles and challenges that are implemented with 3D capabilities in mind. While you don't have to use 3D to play the game, you'll want to, or the difficulty rises exponentially.
Revolutionary in this new world of handheld 3D gaming, Super Mario 3D Land offers continuous possibilities for any type of gamer, giving both new and old fans an entirely modified and refined Mario experience made solely for the contemporary era.
One of the best Nintendo 3DS games for kids, Mario Kart 7 is a superb addition to the list of best Nintendo 3DS Mario games.
It feels like you're really in the race, and when Bowser or Wario shoots your kart off the tracks with a flying blue turtle shell, you can almost feel the rush and excitement as you reenter the race, heart pumping.
There's also a whole new array of flying races to try and maps to get lost within, all exhibiting their own obstacles and shortcuts, just waiting for you to rev your engine. With many gripping sequences and varying courses, Mario Kart 7 will be a continuously played classic for years to come.
If you love any single Super Mario Bros. game, you'll definitely have had the idea in mind to create your very own Mario world. Well, guess what? Now you can.
In Super Mario Maker, a somewhat iconic title in the best Nintendo 3DS Mario games, players can not only build their very own Super Mario levels, but can seamlessly leap into them without wait.
While 3DS gamers may not be allowed to use the "Mystery Mushroom" feature, which allows Mario's aspects to be changed, the game offers endlessness of playability and can undoubtedly be considered among the best Nintendo 3DS games for gamers.
Though it may be a year old, and the Olympic games far gone, Mario & Sonic's collaborative installation brings both amazing worlds together in an exciting and refreshing way.
The fifth installment to the series, Mario and Sonic together gives players the chance to play their favorite Nintendo character in a completely new environment. With modes like the pole vault, water polo, fencing, rowing, shot put and so much more, Mario & Sonic lets players experience Mario in ways never before seen on a handheld console.
As an added bonus to this list of best Nintendo 3DS Mario games, this installment is the only one that allows differentiated teams and an experience that gamers will never forget as they switch between playing as either Mario, or as their favorite digital blue hedgehog.