ThreeEightFiveOneSixOneFive
Perspectives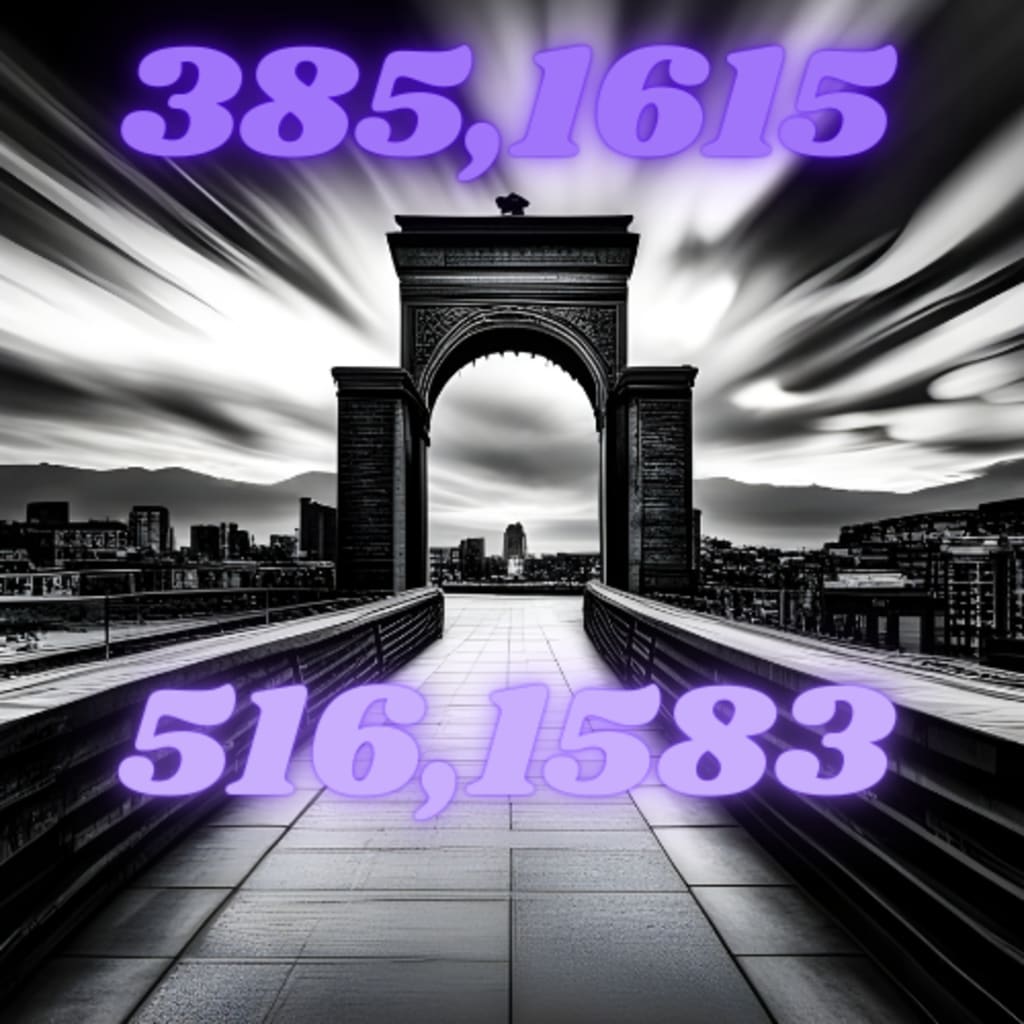 The Image Is Ai The Numbers Real By The Author
Introduction
Whether we like it or not we are always moving forward one way or another, but sometimes that can lead to a sort of tunnel or blinkered vision. Someone said the past is another country and it is always something that we will have with us, we can use it to learn, or for pure pleasure, but it is a big part of us.
Since I started this, I have published two more Vocal stories so the numbers in the picture should change but they are useful to illustrate one of the points of this piece.
So What Is The Point?
At the end of last year, I thought I might reach my thousandth Vocal Story before New Year's Eve, and surprisingly I hit it on the day after Boxing Day December 28th 2022, and you can read it here if you so wish.
When I did this I made some miscalculations in my head and thought that I could reach two thousand by the end of 2023 but that would have required three posts every day, and though my max for a day is about six, my usual is two, so given we have now three and a half months left and 383 are required to reach that milestone, I doubt it will be achieved by April 2024.
This is the thing about perspective, looking at two thousand as something to reach makes it seem like a long way to go, and I only tend to write one thing at a time. The steps to reach a goal are often tiny, but then I remembered how I felt when I published my thousandth story and imaged how I would feel when I publish two thousand it will be a similar feeling, and I'll remember how far it seemed to get there, but I got there.
I will be honest, I write to write and often I don't realise how many stories I have written and sometimes it is a pleasant surprise and others it is just whatever.
This can be applied to anything in life, walking down a long road, climbing a hill, building a house and so much more.
Look at Lego, the models contain so many tiny pieces, often very basically shaped, but Lego artists can usually turn those tiny things into masterpieces via tiny building steps. But those creators had to know what they were building so that they could plan their steps accordingly.
I hope you can watch this video which takes you through building a Lego castle for two cats.
When a single tree or a wood is planted, the planter will probably never see it fully developed but may see it as it develops by taking in rain and nutrients from the soil. These are very tiny steps but the life of a forest is hundreds or thousands of years and when creating it you have to see in your mind what it will be like when it is fully grown.
Lao Tzu's quote, "A journey of a thousand miles begins with a single step," serves as an inspiring reminder of the importance of taking that first step, regardless of the obstacles that may lie ahead.
The only way we complete a journey of building something is by taking the steps we need to get there, regardless of the distractions that are thrown in our path.
Conclusion
I know this started with me talking about the number of Vocal stories that I have written and I kept leaving this piece for other stories because I knew what I wanted to say but didn't know how to say it, but now I have said it.
I hope this has made you think and given som ideas and if you have got this far, thank you so much for reading.
Reader insights
Be the first to share your insights about this piece.
Add your insights