Visual Content Needs a Social Life
Fast-paced startup is giving brands and users a safe space to connect around rich imagery and immersive experiences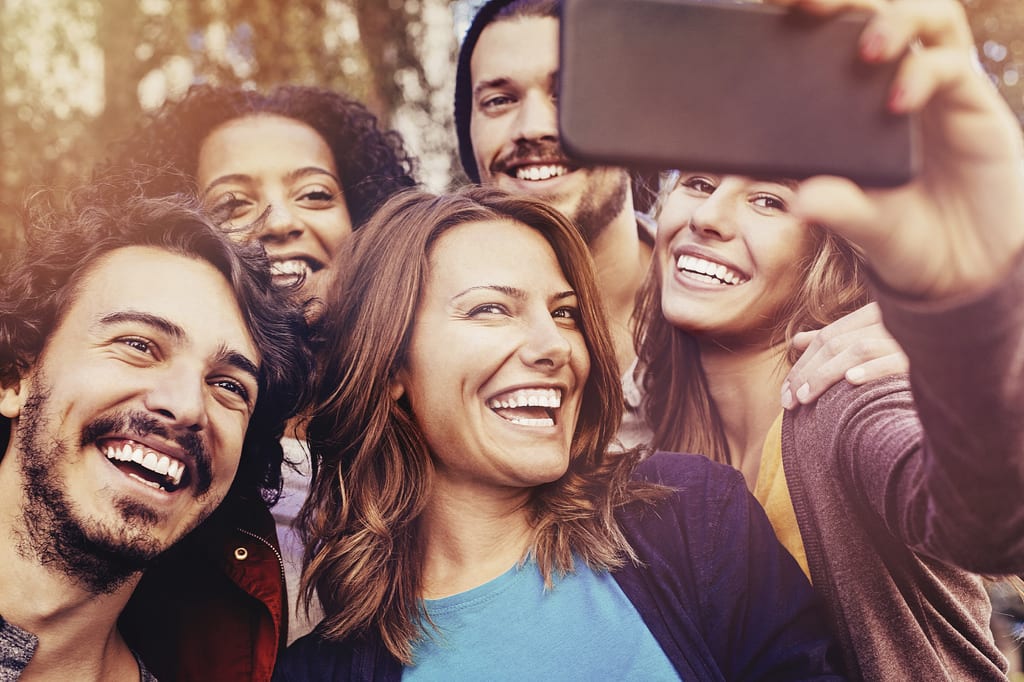 Series note: As technologies like artificial intelligence, machine learning, Big Data and mixed reality start to blur the line between science and science fiction, some of the most exciting developments are coming from startup companies operating at the frontiers of innovation. Over the next few weeks, I'll be profiling a few of the companies chipping away at problems big and small, helping to make the future real for consumers and businesses.
For brands seeking attention and engagement, it's the best of times and the worst of times. Social media offers the opportunity to spread the brand far and wide on the shoulders of enthusiastic fans. But offering the brand up for public collaboration has downside risks: lack of control, inappropriate content, and inability to convert that grass-roots enthusiasm into action.
Vivoom (www.vivoom.co), a Boston-based startup, is helping marketers get the best of both worlds. The company has built a shared media platform that combines the virality, ease-of-use and fun factor of today's hottest sharing apps like Instagram and Snapchat, with measurability, control and features that brands can use to turn their fan following into an army of micro-influencers.
Beyond mobile video. "We're at an inflection point in the media environment," says Katherine Hays, co- founder and CEO of Vivoom. "Traditional digital strategies aren't working. Brands are having difficulty buying audiences efficiently. And yet consumers want to share their brand and product experiences. They're just doing it on channels that are very challenging for brands to manage."
A veteran of several media startups (GenArts, Massive), Hays partnered with Clay Webster, previously of CBS Interactive and CNET, to launch Vivoom in July 2014. The team got to work building a cloud-based service that puts cutting-edge creative tools like the VFX Engine – used in top-end special effects for motion pictures and production – in the hands of consumers to create their own custom branded digital experiences. The company points to their exclusive license to the VFX Engine as one of its biggest benefits to customers and audiences seeking the wow factor.
Helping users create and share socially-active content. Because Vivoom's technology lives in the cloud and is not embedded into any single network or system, brands can make those capabilities available anywhere they can reach their audience: social networks, products and product packaging, mobile websites or apps, physical locations and live events, even through chat and email conversations giving brands a multi-platform solution for storytelling with their customers.
"Up till now, one of the big problems with social marketing has been demonstrating return on investment," says Hays. "You can measure response and sentiment, but you can't connect that directly with sales because you couldn't gracefully include a trackable call-to-action as part of the social content."
She says Vivoom has incorporated those capabilities into the platform so brands can integrate click-to-buy or other actions directly into the shared digital experiences. Hays says Vivoom clients are seeing average click-throughs of 2%, and some campaigns as high as 11%. In an era when consumers are statistically more likely to be struck by lightning – twice! – than to click on a traditional digital ad on purpose, those results are astounding.
Better crowd control for brands. Once shared content is loose in the wilds of Twitter, Facebook, Instagram or Viber, , it is susceptible to subversion and misuse, with consequences that can range from embarrassing to genuinely destructive. This, more than anything, is keeping many brands from taking full advantage of the opportunities of social, shared content. It is also now becoming a top of mind problem with online and programmatic buys across Google and Facebook
Hays says this is another area where Vivoom's cloud-based architecture and unique technological approach combine to solve the problem. "Our patented system allows brands to monitor and moderate all the content being created and shared across all the different channels and distribution points," she explained.
This enables brands to shut down inappropriate content at the source, so that even if it's been shared, it can no longer be viewed. But Hays says the biggest value is the ability to spot high-performing content in real time and give it a boost.
"Consumers see content as most credible when it comes from a trusted source, like someone in their own social network," Hays said. "We can help amplify those authentic moments that customers want to share. People love it when their content gets seen, and the brands benefit as well."
Revved up and ready to go. In its less than three years of existence, Vivoom has already racked up an impressive list of household-name clients including MasterCard, Capital One, Citi, Universal Studios, Johnson & Johnson, General Mills among others. This February, they helped chart-topping band Maroon 5 launch their new single with a dazzling mobile experience that let fans put themselves into the band's video and share it with friends.
One reason that Vivoom's platform is catching on is the results it can generate – and measure. Vivoom's metrics on videos viewed full screen, with sound and to completion are averaging 10-30x the industry average. In a recent campaign for artist Selena Gomez's concert on the Today Show, sponsored by Citi, 16% of fans attending the concert in person created and shared a video using the platform. For each person attending the event, Citi reached an additional 20-50 via social sharing, and drove a 3.4% click-through rate on the embedded call to action.
"With the rise of social, shareable content, the discipline of brand management is shifting from top down to bottom up," said Hays. "Our goal is to offer companies the tools to manage better in that environment, while empowering their customers to create fun, shareable experiences with state of the art tools."
If the early evidence is any indication, Vivoom looks like it is off to the races.
Reader insights
Be the first to share your insights about this piece.
Add your insights