Sifting Through Data In Search of Truth
Startup Aims to Tear Down the Walls Between Experts and the Data They Need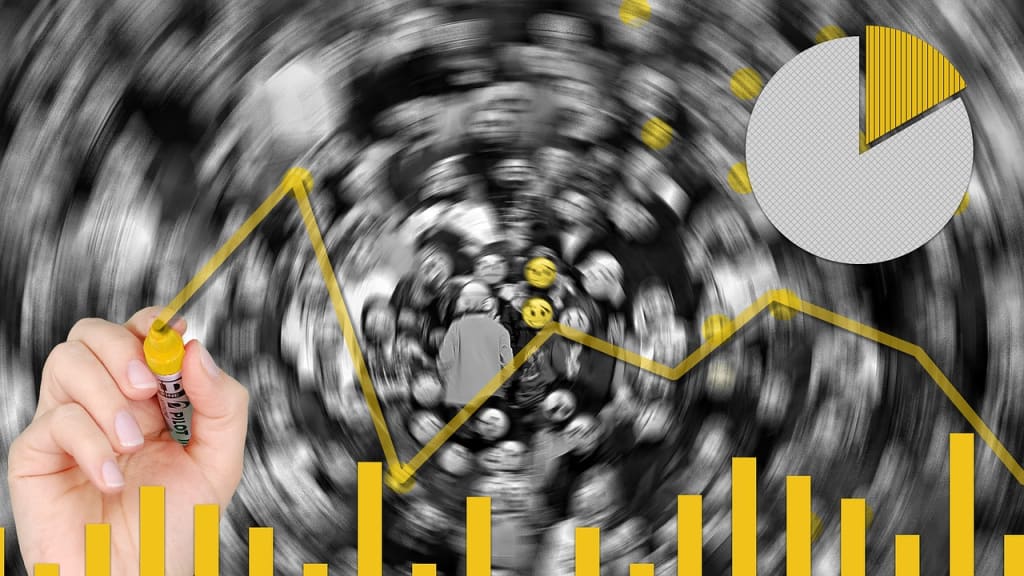 Data paints a picture, but humans still need to interpret it and apply it to business problems using their expertise.
Series note: As technologies like artificial intelligence, machine learning, Big Data and mixed reality start to blur the line between science and science fiction, some of the most exciting developments are coming from startup companies operating at the frontiers of innovation. Over the next few weeks, I'll be profiling a few of the companies chipping away at problems big and small, helping to make the future real for consumers and businesses.
In the age of Big Data, the first two of the "four Vs" – volume and velocity – are often considered the biggest technical challenges. And it's true: data comes at you fast and in force, and you need infrastructure that can handle it. But as we move into the next stage of the Big Data revolution, it's the second set of Vs – variety and veracity – that are taking center stage. Organizations making decisions based on data need to know they are looking at the best, most comprehensive data sets available, so their analysis rests on the whole truth, not just one narrow view of it.
Think about the kinds of problems that companies are addressing with data today. Media companies want to know who's watching their content across multiple platforms. Financial services companies are using data to comply with regulations and identify complicated kinds of fraud. Health sciences firms are building data models rich enough to simulate drug interactions at the molecular level.
In all those cases, the front-line experts depend on IT to connect them with the data they need, in the form they need it. IT, often not the most well-resourced group in an organization, has to balance those requests with its other responsibilities like security, governance and system management. The result is a bottleneck that leaves the business parched of the information it needs to drive forward, while keeping IT on the back foot, constantly scrambling to keep up with growing data needs.
This data disconnect is preventing a lot of companies from creating value, spotting trends and bringing products to market as fast as they would like. Things would be so much easier if business users could wire together their own data mashups under secure conditions, but until now, that's been easier said than done.
Unifying data vision.
Rob Carlson, Jim Carr, Sean Keenan and Ayush Parashar, four industry veterans with front row seats to the Big Data revolution, saw that technology was progressing beyond the nuts-and-bolts questions of "how do we make all this happen?" to the deeper business questions surrounding how organizations use data more effectively. In 2013, the four joined forces to form their own company, Unifi.
Their goal with the company was to make the technical complexities of mashing up data sets vanish in the cloud, so that business users would have direct access to the tools and information they need. And because all four came from hardcore IT backgrounds, they wanted to make sure their solution checked every box for enterprise security, reliability and regulatory compliance so CIOs could rest easy.
By 2014, Unifi was up and running with household-name customers in media, manufacturing, biomedical research, and financial services.
"Our sweet spot is customers who require access to lots of different data sources, both public and private, within a secure environment," said Unifi co-founder and CEO Rob Carlson. "Many of our customers are in highly regulated industries where you have to combine high performance with compliance."
Great insights, no data center required.
Carlson says Unifi is built for the cloud to offer ease and interoperability for enterprise customers with on-premise data centers and legacy software, as well as instant capabilities for medium-sized and smaller enterprises who lack industrial-strength infrastructure but still want the benefits of enterprise-wide data insight.
Unifi's software can be delivered on-premise but is increasingly delivered in cloud environments such as Microsoft Azure, where it is easily accessible through mainstream business intelligence tools like Microsoft PowerBI, Tableau and other data visualization products. Carlson says the software provides self-service tools to let experts combine and connect data sources from any system to their visualization environment without requiring IT to do any painful integration to make sure the data matches up. The company provides some templated solutions to get customers up and running fast, or users can design their own integrations and workflows to handle more specialized tasks.
At the heart of the Data as a Service platform is a comprehensive suite of self-service data discovery and preparation tools to empower business users," said Carlson. "Employing machine learning and artificial intelligence technologies, Unifi predicts what the business user wants to visualize and then connects the resulting data natively to the BI tool for fast, accurate results."
From many data sources, one truth.
According to the company, the biggest benefit of this approach is to help businesses get the most comprehensive perspective on whatever question they are pursuing by ensuring everyone in the business has access to all the data, not just a slice of it.
"The biggest problem that organizations have in the age of Big Data is that different departments and disciplines are each looking at their own limited data, so they're all drawing different conclusions and formulating different strategies," said Carlson. "Our goal is to give everyone the complete picture so decision-makers can align around a single version of the truth."
Since launch, the market has bought into Unifi's vision. In Gartner's view of the segment, only Unifi covers both the Data Preparation and Data Cataloguing categories that companies need to unlock the value of their data and analysis tools. The company recently raised a Series B round, bringing their total funding to $32 million. This spring, Unifi is resident at the Microsoft Accelerator in Seattle, working with the software giant to optimize around Azure and pursue business opportunities of mutual interest.
"Our vision is a world where all the different data gets along and speaks the same language," said Carlson. The data indicates that Unifi is making that a reality.
Reader insights
Be the first to share your insights about this piece.
Add your insights