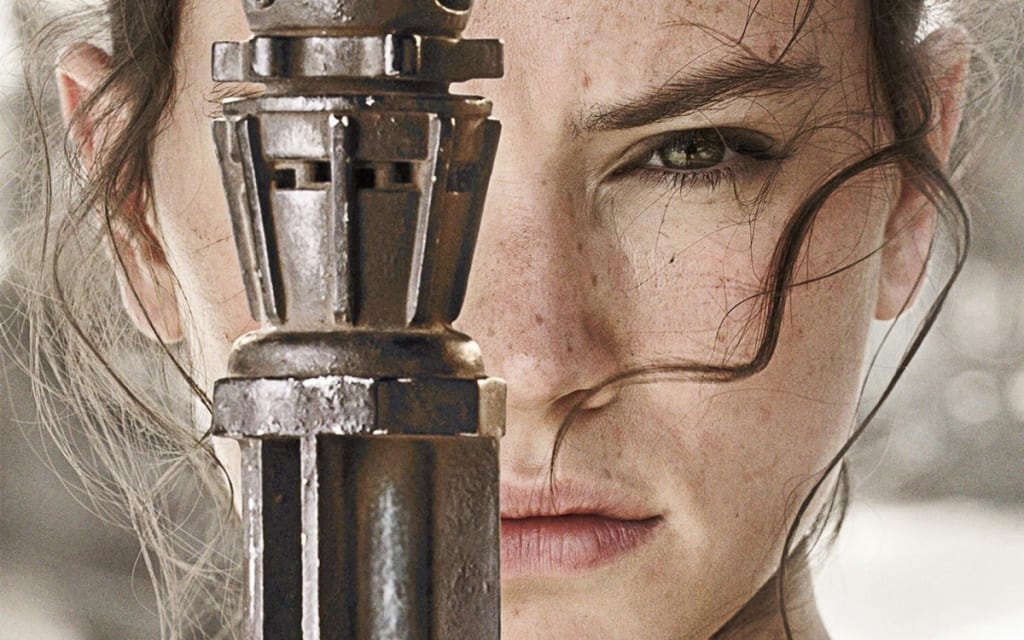 Armed and dangerous! [Credit: Lucasfilm]
Star Wars Celebration is in full swing, and the highlight was the much-anticipated panel for The Last Jedi. Of course, everybody was watching with the eager hope of spoilers slipping, but — as BB8 reminded us — there are Non-Disclosure Agreements in play.
That said, Daisy Ridley was able to give us a tantalizing hint at just how she's going to interact with Luke Skywalker, as we saw snippets of in the official trailer.
Let's face it, Luke Skywalker is undoubtedly the most iconic hero in our beloved Galaxy Far, Far Away. After all, you're talking the man who destroyed the First Death Star, the Hero of Endor who dared to stand against the Emperor himself! Luke's mystique was built up before the galaxy knew he was the son of Darth Vader, and when the news finally got out, he avoided the spotlight; his reputation became the stuff of legend.
According to Daisy Ridley, there's one key lesson she's going to learn: "Never meet your heroes."
The Force Awakens made Luke seem almost like King Arthur — the Once and Coming King, who will return when the Galaxy needs him the most. That's why Rey has gone to find him. But according to Daisy Ridley, there's one key lesson she's going to learn: "Never meet your heroes."
How Has Luke Changed?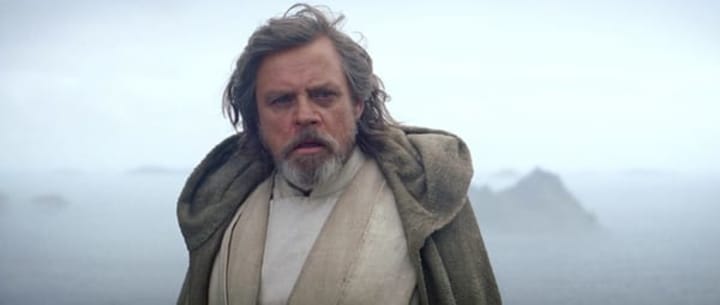 The weight of fan-expectation sits heavily upon Luke's shoulders, not least because of that thrilling title: The Last Jedi. What has happened inbetween the events of Return of the Jedi and The Force Awakens? We know that Luke attempted to restart the Jedi Order, and this came to a terrible end. How will it have affected Luke?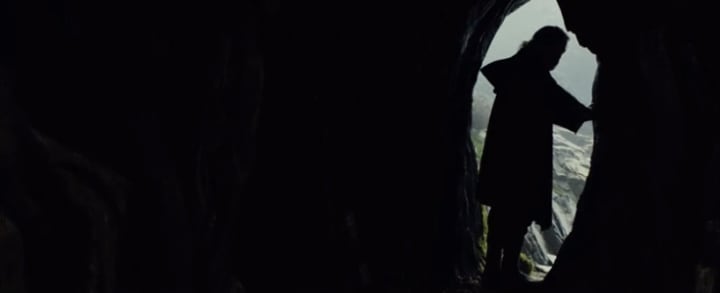 It seems pretty clear that Luke is going to play the mentor figure for Rey. As Mark Hamill stressed so deliberately:
"It's not Luke's story anymore."
I can't help seeing the parallels between The Force Awakens and The Empire Strikes Back. Empire features Luke heading to the planet Dagobah, where he discovered the wizened old Jedi Master, Yoda. Yoda was presented as a disappointment to Luke, to the extent that he failed to realize who he's actually met, much to Yoda's clear amusement. "Judge me by my size, do you?"
Oddly enough, those parallels are even more visible after Jason Aaron's last arc in the Star Wars comics, which featured Luke learning of one of Yoda's adventures. #StarWars continuity was only preserved because the name "Yoda" was never mentioned in the journal Luke was reading, nor was the Jedi Master described. Still, it meant Luke approached Dagobah with a very firm idea of what a Jedi Master would be like — and was pretty disappointed at the reality.
"Never meet your heroes." It's sound advice in the real world, but in our beloved Galaxy Far, Far Away, it might as well be a cardinal rule. Luke learned it on Dagobah; now Rey looks set to learn it too. But what does it mean? In what ways is Luke a disappointment? And if so, why does she accept his training, as the trailer depicts? We'll have to wait till December to find out...
Reader insights
Be the first to share your insights about this piece.
Add your insights