My 40's Life
I truly believe this was the one before my present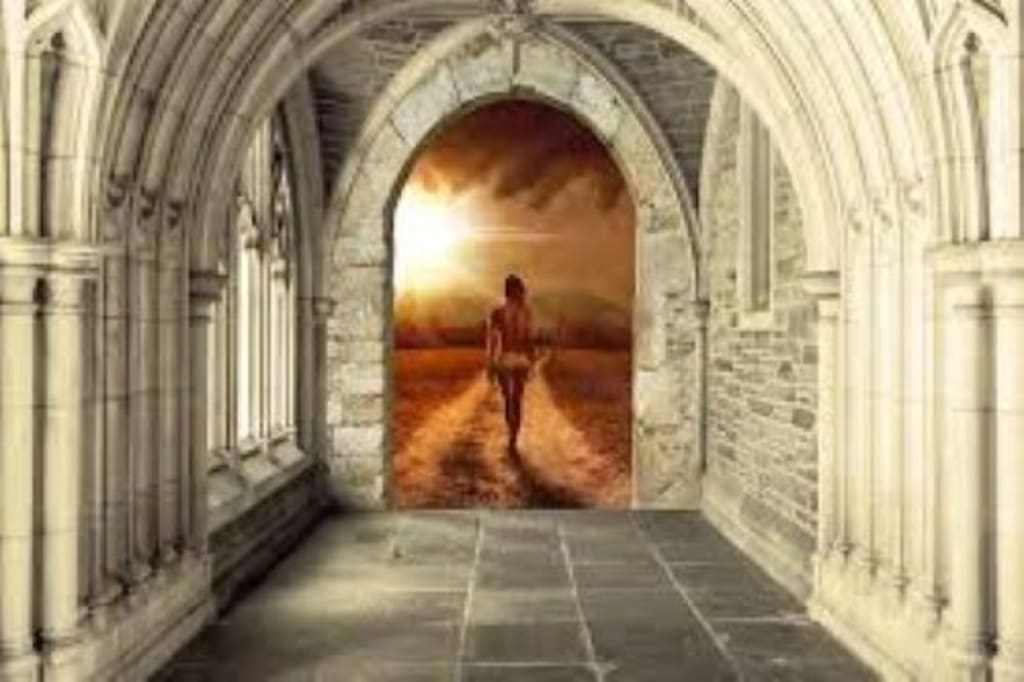 My 40's Life
I have written about this briefly at an open mic for the Saskatoon Writers collective but with all the computers I have gone through in the eight years I have been in Saskatoon that piece is gone for good.
There are many religions in the world that believe that humans go through several lifetimes before becoming the pure being we are supposed to be. My own faith believes that we get as few as 4 chances to do what our divine soul was supposed to do in this world. Some people get glimpses into who they were in the past. Gen. George Patton reportedly said he Julius Cesare in the past. My own story of reincarnation is based right here in Saskatoon. What makes my belief strong is the detail I see in these visions, pictures, I do not what to call them.
Since I arrived in Saskatoon there have been impressions of places in the past. I really believe whoever I was worked in the building that now houses the Starbucks on Broadway. I was in there one day working with a company laptop and my laptop bag at the time was green. I reached for it one time that day and all I saw was an old-time tan leather satchel with straps and buckles. I looked up and I was sitting at a wooden desk surrounded by wooden partitions. The partitions were simple constructions. It looks like they took a flat sheet and put a frame nailed around the sheet and installed the glass. The glass is frosted, it is ribbed and a rough texture. I have also seen a picture of looking out the front window but saw nothing beyond the front of the interior. I would love to get into the apartments upstairs and touch the walls and see what impressions come through.
My job must have been a travelling salesman of some kind because when I was merchandising for an inventory company here in town, I would look at my arms and see an old-time tweed suit on my arms. I would get the impression I was looking through a small square windshield. My territory for the inventory company covered the north central part of Saskatchewan. The picture of the suit would really come through when I would get around, Prince Albert, Melfort, Tisdale, and Nipawin. I came through a bit around North Battleford and Meadow Lake but never very strong.
As I mentioned before the detail in these impressions makes me believe these are not just dreams.
In the last set of pictures to come through the pictures shows a much more complex picture but pulls together some of the earlier impressions but gives me some others I had not expected.
In this set of pictures which came through over two days shows me pulling up to a large square clapboard building very typical of the 1930's and 1940's you see them all over the province. I get the impression this is a community center not a church or something like that. The building is sitting on raised ground, it seems they raised the ground and then put the building on top of the raised section. In this impression I am seeing the front door with a set of steps and a ¾ view where I see two large windows with the little cross frame inside them to make four squares. The car finally came through. It a 1940 Ford business coupe. I had to pull the parking brake to keep it from rolling back. I am wearing a tweed jack which is either white or light tan.
My pants are brown with brown shoes. I am wearing a brown fedora with shiny beige band around it. It appears I am thin and carrying the type of leather satchel mentioned earlier.
It is a typical summer day, the sky is bright blue and no clouds, there is a light breeze, just enough to move the grass around, I can smell the grass.
My wife Rose is waiting for me in front of the building. She is holding a towel of some kind and twisting it back and forth. She is tall, and slim built. Her face is a bit longer than most, what might describe a bit moon faced. Her hair is black, semi parted down the middle, with medium blue eyes and freckles. She looks so good with her lashes done and that shade of red lipstick.
Her is dress is a black floral with white collars and black edging on the collars. Her shoes are black flats. The dress may seem dowdy to some since it is not form fitting like so many others right now.
Even as I write this as I know this is my wife and I loved her very much. I have not gotten any pictures of children but who knows. Maybe what happened was I got called to war and didn't come back. It was the 1940's after all.
We have a historical section in our library but I have never investigated who I may have been. I am not sure what my reaction will be if I learn my name in the past. What would you say to any relatives who might still be alive or descended from him. It is a little creepy to think about sometimes. Even the fact I can talk or write about the past and present of my life in a sentence. I must say every time I think about her I can feel her like she is right next to me.
I wrote a story yesterday about another past life. That was written a few years back and I chose to rewrite it here. With that woman I also can almost feel and touch her like she is here. When I think about the kids going off to school I am crying my eyes out. I can feel the warmth of all those people that came to visit us when I got home. I truly believe these two women are not figments of my imagination. I must have been there. So I believe reincarnation to be very real.
religion
I have been writing on and off for about 16 years now.