Must Read Alfred Bester Books
For those of you who love sci-fi, thrilling suspense, and insane action, these must read Alfred Bester books are sure to take you beyond time and out of this world.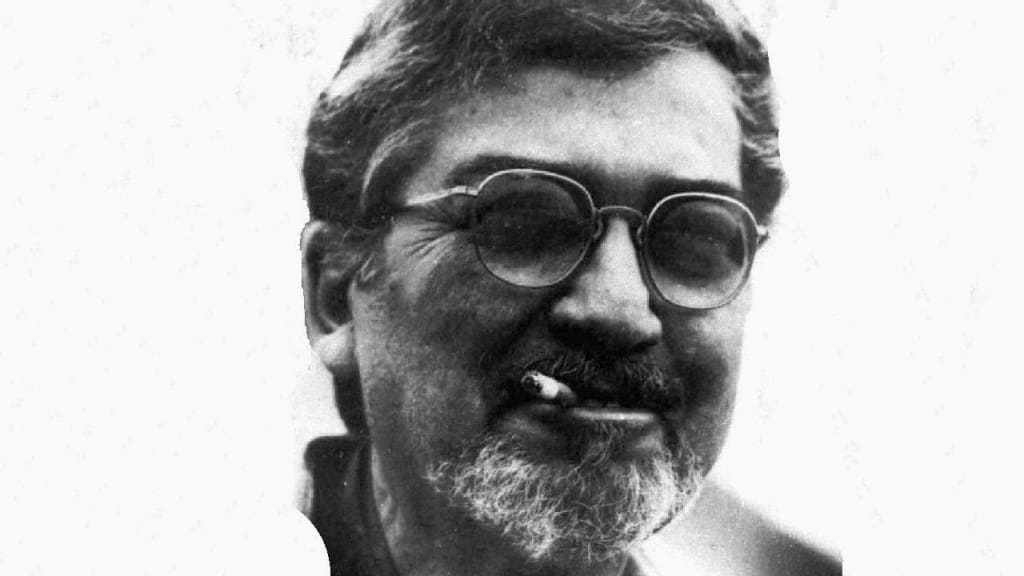 As one of the kings in science fiction storytelling, Alfred Bester enlightens his readers with warps in time, wars in space, and men degraded by technology. His characters are brought to life in so many different and gargantuan ways, oftentimes providing a fault of some kind in being human, or the inefficiency of artificial intelligence. He knows exactly what to avoid when writing sci-fi, which inherently makes him difficult to miss.
These tropes are what make Alfred Bester a must read author, and his shorts are like no other, giving science fiction writers a difficult challenge to master and defeat. The following must read Alfred Bester books give insight not only to his craft and amazing writing technique, but also portrays his amiable ability to bring science fiction to reality, in many more ways than one.
Alfred bester will continue to be a legend in his own right, but as for his stories, many have been either lost or forgotten over the years, which is why — in an effort to remember his greatness — these must read Alfred Bester books cannot be ignored.
The very first Hugo Award-winning novel ever, The Demolished Man tells of a world inhabited by telepaths, or Espers, all of which are classed into three different sets of power and ability.
As one of the must read Alfred Bester books, The Demolished Man challenges society, questions each character's morals, and draws the reader in with its deceptive twists that keep your heart pounding until the very end.
Discussing the preambles of personal teleportation, or 'jaunting' as it's called in the novel, The Stars My Destination portrays a system of worlds at war with one another over the imbalance caused by jaunting. Gully Foyle, now marooned on the shuttle Nomad in space, must wait for rescue, or die.
Yet, as one of the must read Alfred Bester books, The Stars My Destination doesn't stop there. In fact, there's still an exponential amount of storytelling left to explore, and you'll be reeling by its final pages, unable to believe what you've just read.
Based in the near future, The Computer Connection examines a group of immortal beings, most of whom are popular, while others aren't so much. Acceptance into the group is necessarily pretty simple: don't die. Scientists on Earth are building a super computer, called Extro, upon which they hope to build a network of communication for all mechanical activity.
Of course, the immortals want to use this machine for their own purposes. The Computer Connection is one of the lesser known in this list of must read Alfred Bester books, but it showcases his ability to draw an amazing story that will send goosebumps down your spine, and makes you peer into the nature of artificial intelligence.
Though it may not be one of Bester's major novels, Starlight still proves to bring alive the wild storytelling held within many of his science fiction shorts, all of which detail a multitude of different plot lines, each one crazier and more complex than the last.
As one of the must read Alfred Bester books, Starlight gives readers a destination wherein resides some of the most intense shorts to have ever been written in science fiction, and should not be ignored for this very reason.
A king, named Rogue Winter, must amble through the entire solar system in search of his kidnapped lover, Demi Jeroux, who was taken by the evil character Manchu, Duke of Death.
A powerful mystery and adventure story, weighted with immersive destinations and twisting turns, The Deceivers delivers this author's prowess and ingenuity in bringing wild journeys into existence. One of a many must read Alfred Bester books, this story brings a myriad of different characters and stories to life like never before.
Take a science fiction time warp back through our very own history, as one of the must read Alfred Bester books journeys through time and space to unlock a strange future currently underway.
Bester's entrancing The Flowered Thundermug is an intense and insane trip through reality, giving readers a multitude of twists and turns as the characters flow in and out of real time, traversing the past like never before.
Another short story compilation of amazingness, Virtual Unrealities is one of the must read Alfred Bester books for its superiority in short story choices, as well as channeling modes of imagination into each and every following tale. If you love blackholes and the true nature of space, then these short stories are perfect for you.
Alfred Bester's many short story classics are given life once more, as Virtual Unrealities brings the very best of science fiction to your eyes. Even if you're not a Bester fan, these short stories are a must read for any type of reader.
Read another short story compilation, with such titles as "The Roller Coaster," "Fondly Fahrenheit," and "The Starcomber." There's 11 of Bester's best, making it one of the must read Alfred Bester books for the sheer scale of science fiction beauty wrapped into these pages.
Think H.R. Giger art books meeting literature. Review such categories as time, space, and the future. Nothing is off limits, as with any Bester novel, and the fiction supported in this compilation proves he is at the top of the sci-fi greatest in stories and storytelling.
Unlike the other short story compilations, The Dark Side of the Earth brings out one of his newest novellas and five other short stories to match. As one of the must read Alfred Bester books, this one ties all of his greatest otherworldly fiction into one destination of literature.
Journey through the past and future in "Time is the Traitor," or unlock the secrets of space in "Out of This World," or try to understand the reasoning behind "The Pi Man," anything is possible in The Dark Side of the Earth, and the same can be said for any one of Bester's many stories.
book review