Doctor Who To Axe Peter Capaldi And Pearl Mackie In Major 2018 Shake Up?
Whovians were left disappointed when they were told to only expect a Christmas special last 2016.
Fans across the world have been waiting patiently for Series 10 of #DoctorWho as the BBC decided not to have a series in 2016 due to big sporting events. This is being the Euro 2016 and the 2016 Rio Olympics. Whovians were left disappointed when they were told to only expect a Christmas special this year. However, fans were given a little treat during the Euro 2016 as the brand new companion who will replace Jenna Coleman was finally revealed. The one and only Pearl Mackie! Pearl will be playing a university girl named 'Bill Potts'. But, Pearl is yet to appear properly on our screens and is now rumored to be getting axed from the show alongside Peter Capaldi.
Cancelled in 1989 and revived back in 2005, Doctor Who has been a popular staple on the BBC. The sci-fi show returned to our screens on March 26th 2005 with Christopher Eccleston as the 9th Doctor and Billie Piper as Rose Tyler, his glamorous companion. Since 2005, there has been four Doctors (five including the War Doctor played by Sir John Hurt). This includes Christopher Eccleston (9th Doctor) as previously mentioned, the much loved David Tennant (10th Doctor), Matt Smith (11th Doctor) and Peter Capaldi (12th Doctor) who still currently plays the Doctor. Not forgetting the wide range of companions during this time as well! From Rose Tyler; the big bad wolf! To Clara Oswald; the Doctor's Impossible Girl!
We already know that Steven Moffat, the current headwriter of the Doctor Who, is stepping down from his role at Christmas 2017. Headwriter of Broadchurch, Chris Chibnall, will be promptly replacing Moffat as headwriter. News broke out this week that Chris Chibnall and the BBC plan to axe Peter Capaldi and Pearl Mackie from the show and have a "clean slate" ready for when Chibnall takes over. BBC bosses and Chibnall himself have reportedly revealed they want the Doctor Who to feel like a brand new show" in series 11 when it broadcasts in 2018.
"Merchandising has dropped off sharply in recent years and there is a strong desire to boost the show's popularity among kids." - BBC Bosses
What Is The Intention For Series 11 of Doctor Who When It Airs in 2018?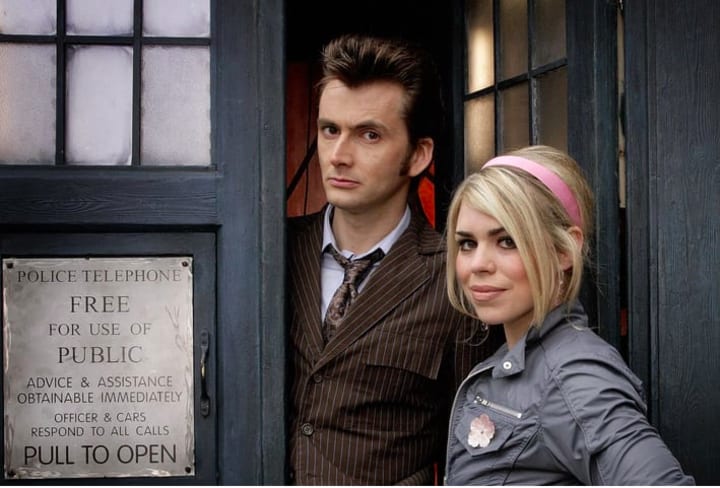 The Daily Mirror claim to have spoken to the BBC about this situation, and the result is something that is likely to please many of the younger fans. Speaking to the BBC, the Daily have published that Doctor Who is preparing to return back to the David Tennant and Billie Piper era back in 2006! This being a "dashing male actor" to portray the 13th Doctor and a "young female companion" to travel space and time together.
David Tennant and Billie Piper starred alongside each other as said in 2006 for the 2nd series of the show. The duo gave the show viewing figures a serious boost following on from series 1 with Christopher Eccleston. The gripping and emotional series 1 finale gathered a grand total of 6.9 million viewers according to 'The Mind Robber'. With the ratings dropping, the BBC had to act quickly to give the ratings a push. On Christmas Day 2005, the ratings shot up as 9.8 million people tuned in for David Tennant's debut episode. As the David Tennant and Billie Piper era began, viewing figures remained sky high, and they stayed at a high figure all the way through David Tennant's run as the Doctor.
But What Has Caused Peter and Pearl To Be Axed?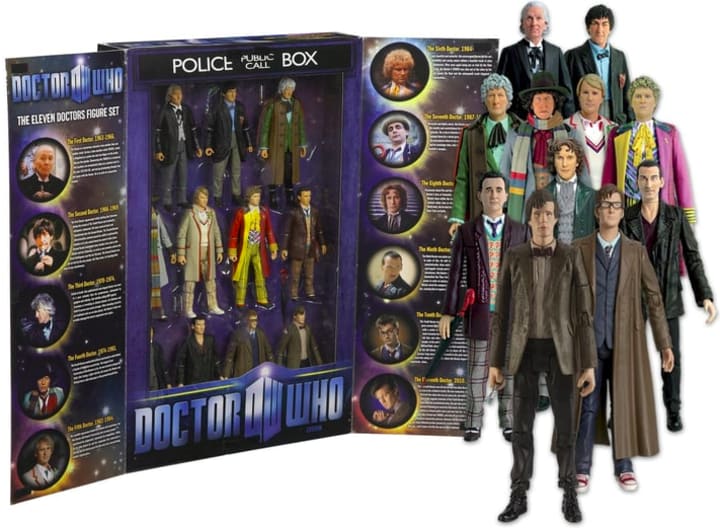 Doctor Who was originally shown during the "tea time" hour in the UK. Mainly between 17:00 and 18:00. Children of all ages love to sit in front of the television whilst eating their Saturday evening dinner, and Doctor Who is perfect for that! Unlike series 9 of the show last year (starring Peter Capaldi and Jenna Coleman), it aired directly after Strictly Come Dancing which is usually between 20:00 and 21:00. By this time, children are winding down and getting ready for bed and not really paying attention to a lot of things. This gives adults the opportunity to switch channel or snuggle up on the sofa in front of a DVD.
"BBC management wants a return to the format from the David Tennant era, when you had a dashing male lead and young female companion."
Another reason for this is so BBC can get their merchandise sales back up. Since David Tennant departed from the show, Doctor Who merchandise sales dropped dramatically. Lunchboxes never got sold, children were not interested in the dolls or books and most importantly, DVD sales declined causing a major issue at the BBC. A BBC spokes person has said in a statement:
"Merchandising has dropped off sharply in recent years and there is a strong desire to boost the show's popularity among kids."
With the BBC Online Shop and the Doctor Who Experience exhibition set to close in summer 2017, the BBC are expecting the merchandise sales to drop even more as there won't be a huge amount of places to buy Doctor Who accessories. Excluding online warehouses like Amazon.
When Can I See the Doctor Back on Television?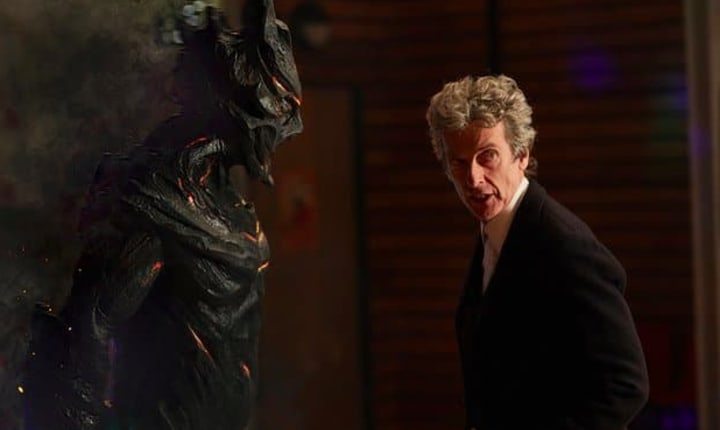 If you have not yet watched #Class, then by all means do! Class is a spin off show that is set in the Doctor Who universe and in Coal Hill School. Peter Capaldi shows up in episode 1 of the show which can be found on BBC iPlayer (UK only). So the Doctor has already been back on our screens!
Those of you that can't watch Class or it does not interest you in any way, then you can catch the Doctor back on your screens on Christmas Day in 'The Return of Doctor Mysterio', which guest stars Matt Lucas and Justin Chatwin. Then you can catch the Doctor and his new companion (Pearl Mackie) in April 2017 for the long awaited series 10!
scifi tv
MA Media and Communication Student at the University of Portsmouth - Massive Doctor Who Fan.
Receive stories by Lewis Jefferies in

your feed