Catholic Saints Feast Days - February
An overview of some saints celebrated in February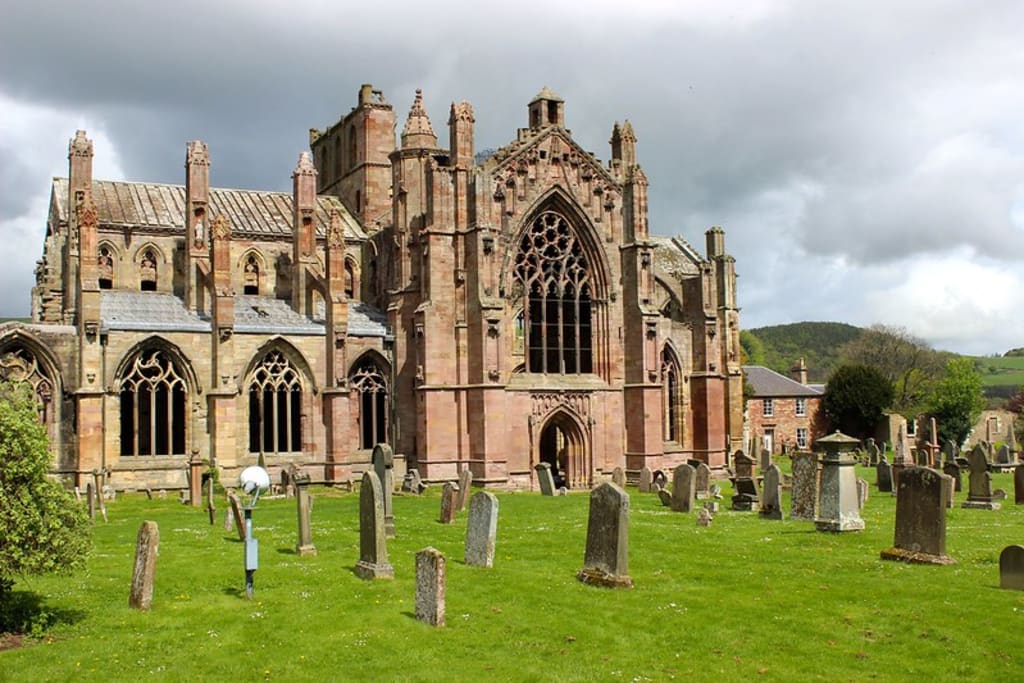 Melrose Abbey by Jim Hedd on Flickr
6th February
St Michael Kozaki and St Thomas Kozaki
Japanese martyrs Michael and Thomas Kozaki were father and son. Michael was a catechist and a nurse while Thomas, at just fifteen years old, aided Franciscan missionaries.
Michael was arrested for being a Christian. Both he and Thomas, along with another 24 Japanese Christians, were crucified at Nagasaki in 1597.
All 26 Japanese martyrs were canonised in 1862 by Pope Pius IX.
St Dorothy
There is limited evidence of Dorothy's existence. She is believed to have been resident of Caesarea, Cappadocia, and possibly born in 279AD
Under the rule of Diocletian, Dorothy was tortured for refusing to sacrifice to the Roman gods. On the way to her execution, she was mocked by the lawyer Theophilus. He asked Dorothy to send him fruits from the garden as she believed the Garden of Eden was her destination.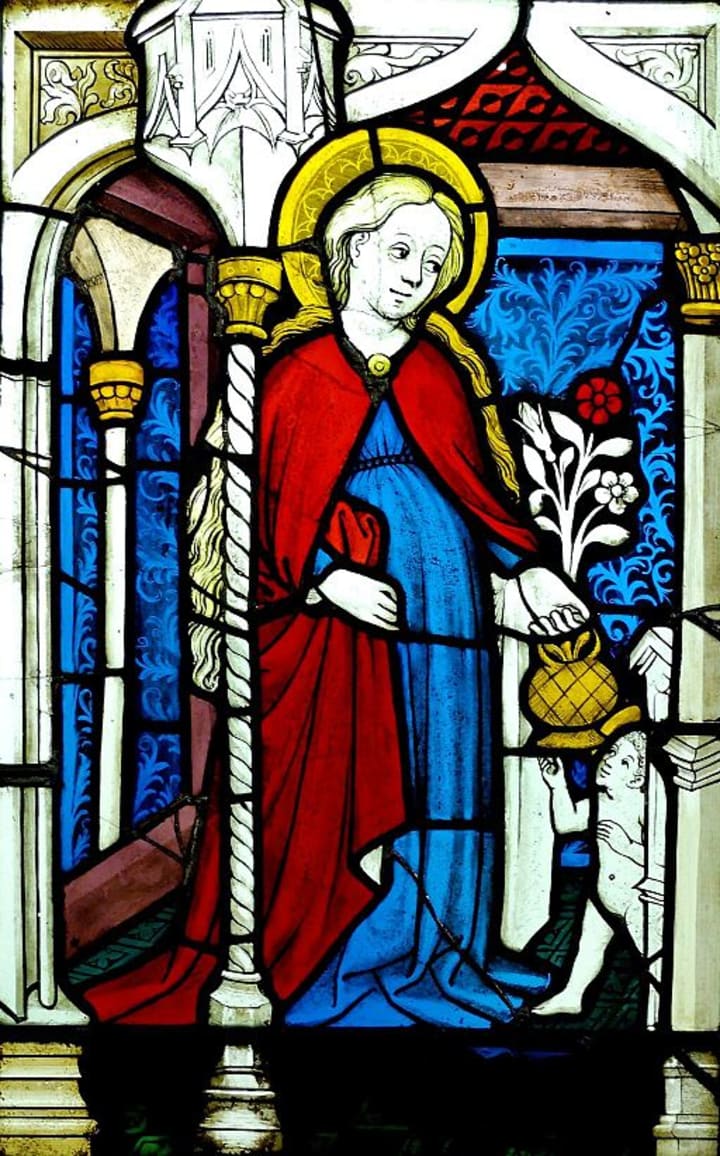 Dorothy prayed, and an angel delivered a basket of roses and apples to Theophilus. In some versions of the story, the basket was delivered by a child. The angel told Theophilus that she would meet him in the garden. Theophilus converted to Christianity, and would later become a marty himself.
St Dorothy is recognised as a virgin martyr but, not being of universal significance, is not included in the General Roman Calendar. She is the patron saint of florists.
Dorothy was executed in the early 4th century. Some sources give a date of around 303 or 311AD but could have been as early as 288AD.
12th February
St Ethelwold
There are two 7th Century Ethelwolds. Ethelwold of Farne was a hermit, the other was a bishop of Lindisfarne and abbot of Melrose. The two are sometimes confused so it can be difficult to find accurate records as some sources speak of them as one and the same.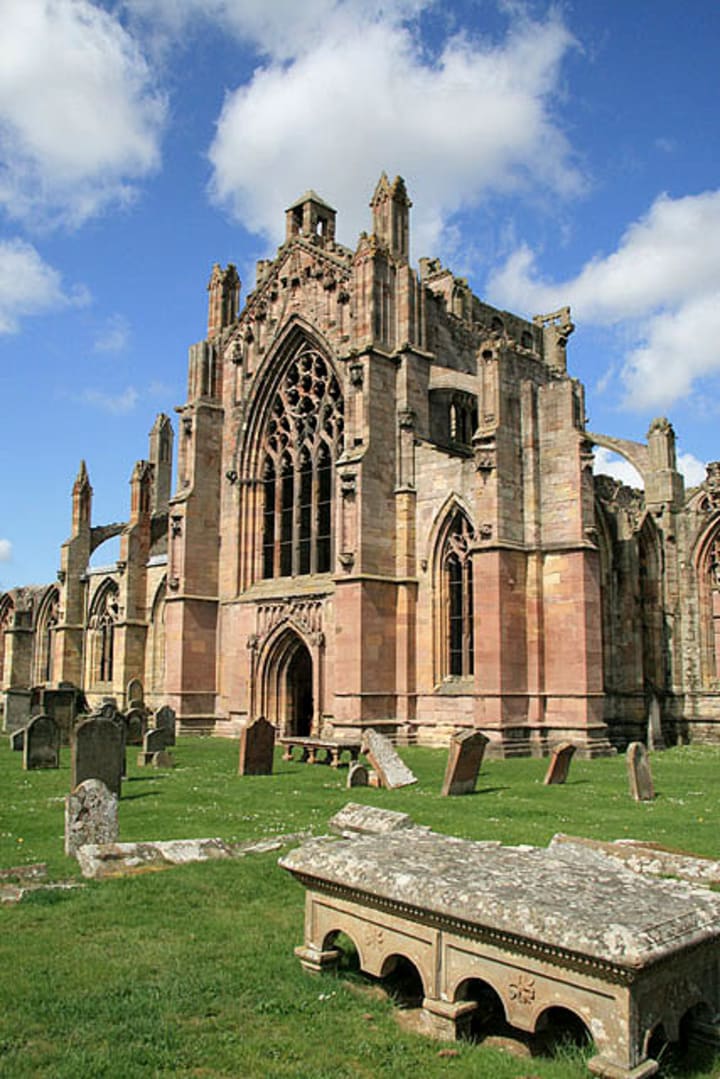 Ethelwold (variations of the spelling include Ethilwald and Aethelwold) of Lindisfarne lived during the 8th century. He was a leather worker and an assistant to Saint Cuthbert. Ethelwold became abbot of Melrose monastery and then bishop of Lindisfarne from 721 until his death in 740.
Saint Damian of Rome
It is possible that there were two Saints Damian venerated on the same day, whose lives and stories have been mingled. Their birth and death dates are unknown.
One of the two was possibly a soldier martyred in Egypt. The other lived and work in Italy. His relics were discovered in the catacombs of Callistus and translated to Spain. No other information about Damian is known to have survived.
Julian the Hospitaler
The origins of Julian the Hospitaler, also known as Julian the Poor, are uncertain. He was from a wealthy European family but may have been born in France, Italy, or Belgium during the early 1st century.
According to 'Golden Legend', a collection of hagiographies by Jacobus de Voragine, pagan witches set a curse on Julian the day that he was born. That curse would see him kill his own parents. When Julian found out about the curse, he swore that he would never do such a thing.
Julian set off away from his parents to make sure that this prophecy would not come true. He met and married a woman at Galicia. After twenty years, Julian's parents wanted to find him. They met his wife, who welcomed them into their home. Julian had been out hunting and came home to find a couple sleeping in his bed. Believing that his wife had been unfaithful, Julian killed the couple. When he saw his wife, Julian was ashamed as she told him who their visitors were.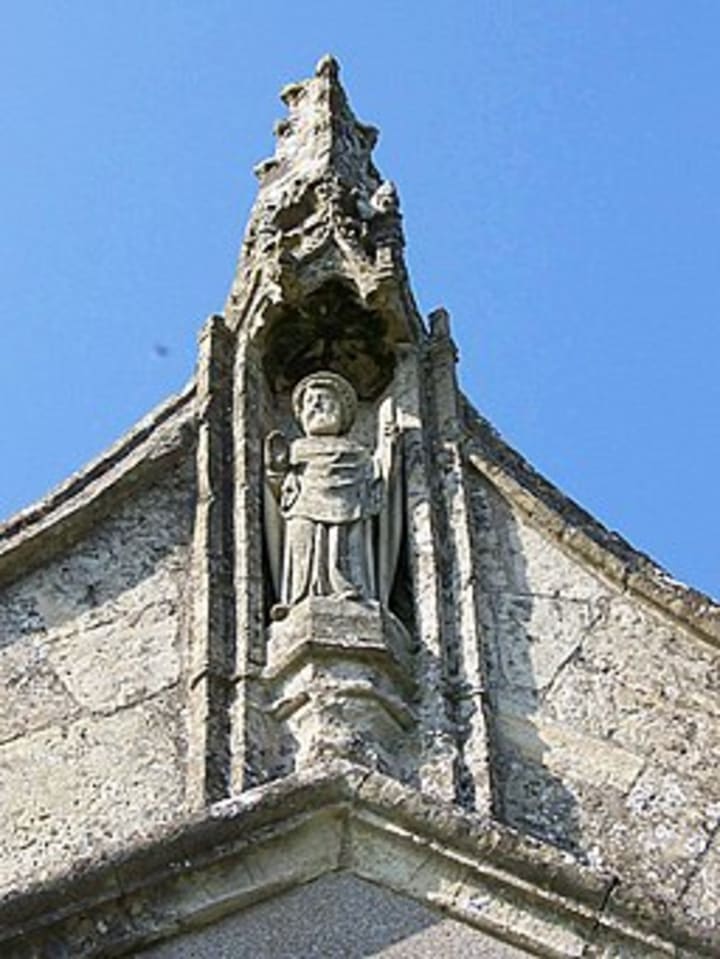 Julian sought redemption in Rome, where he set up a hospice and spent his days helping the poor. There is a legend that God sent an angel disguised as a leper. Julian gave the leper his bed, and took this as a sign that his sin of killing his parents had been forgiven.
Amongst other things, Saint Julian is patron saint of: boatmen; childless people; pilgrims; innkeepers; circus workers; murderers; fiddle players; and knights.
His date of death is unknown.
21st February
Saint Peter Damian
The last of seven children, Peter Damian was born at Ravenna, Italy, in 1007 AD into a poor noble family.
Peter's parents died, according to collected documents, not long after Peter was born. An orphaned Peter was taken in by one of his brothers and was treated poorly. Later, another brother (Damianus, archpriest of Ravenna) took Peter under his wing, treating him well, and sent him to good schools leading Peter to become a professor. Peter added his brother's name to his own.
Peter taught for a few years before choosing to dedicate himself to prayer and Bible study. He became an eremitical Benedictine monk at the Reform of Saint Romuald at Fonte Avellana.
Peter was always very strict with himself. He prayed so much and slept so little that he caused himself to suffer from insomnia.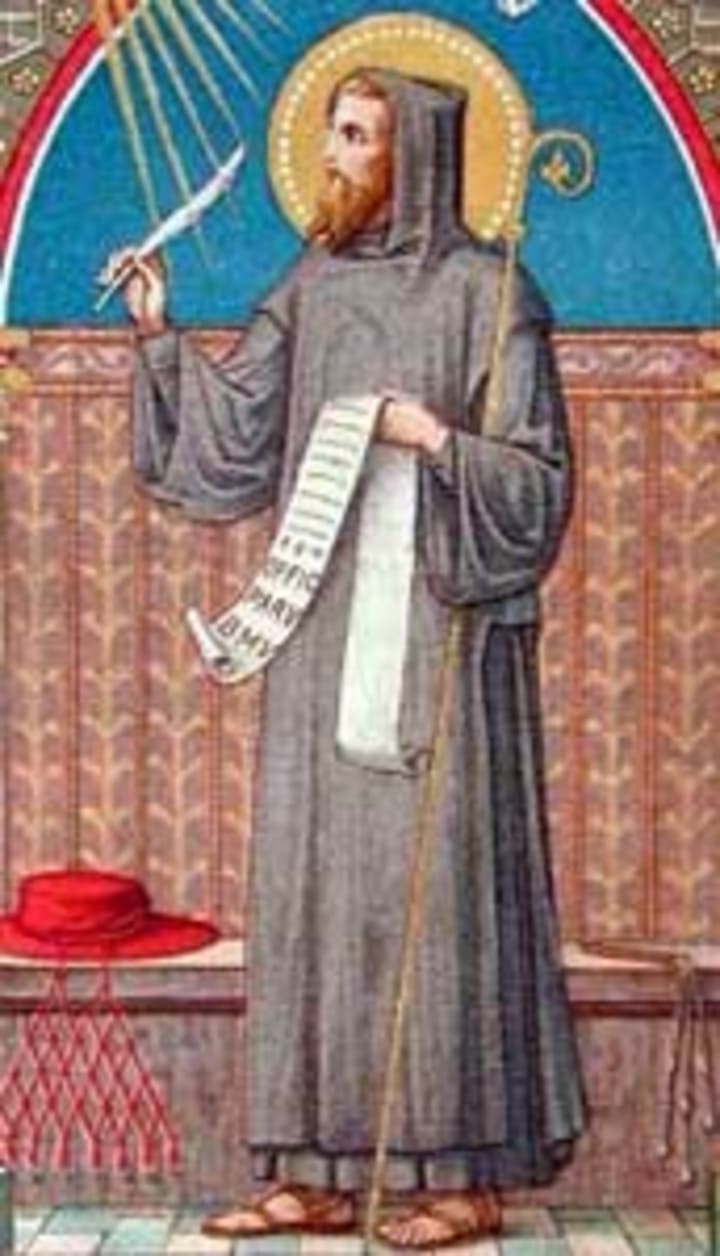 Peter was always good to the poor, and would personally tend to their needs. He encouraged a life of prayer and solitude for others, and wanted nothing more for himself. The Abbot of Saint Romuald commanded that Peter should succeed him. Pope Stephen IX made Peter cardinal bishop of Ostia, and Peter was often called upon by the Holy See to broker peace between abbeys or clerics.
Peter would often ask to retire, and was happy to return to being just a monk when Pope Alexander II consented.
Peter was declared a Doctor of the Church on 27th September 1828. His extensive written works include 53 sermons and 7 biographies.
Peter died 21st or 22nd February either 1072 or 1073.
Saint Gundebert
Saint Gundebert, also known by various other names including Gondelbert or Gumbert, was a 7th century martyr.
Gundebert may have been brother to Saint Nivard, archbishop of Reims. He was married to Berta, who separated from Gundebert so that they could become a nun and a monk, respectively. This information, however, could possibly relate to a different saint with the same name living at the same time.
Gundebert died around 676 AD, possibly at the hands of storming pirates.
Gundebert founded Benedictine Senones Abbey in Rabodeau, France, around 650 AD. 11th century tradition says that Saint Gundebert had been archbishop of Sens before founding the abbey.
The buildings on the site today are from an 18th century rebuilding, and the abbey has been listed as a 'Monument Historique' by the French Ministry of Culture since 1983.
23rd February
Saint Boswell
Most likely born in Northumberland, much of what is known about Saint Boswell, or Boisil, comes from the Venerable Bede, who credits Boswell with the gift of prophecy. The sick and ailing would come to him for healing.
Boswell trained as a monk under Saint Aidan. He was a monk at Melrose Abbey (an offshoot of Lindisfarne), now in Scotland but then in the Kingdom of Northumbria. Boswell was prior under Eata, the first abbot of Melrose.
Boswell trained saints Cuthbert and Eghert. He succeeded Eata as abbot around 658 when Eata left to found a new monastery in Yorkshire, taking Cuthbert with him. As abbot, Boswell served as a biblical scholar and was known for preaching.
Given his gift of prophecy, Boswell predicted his own demise. Three years before it happened, Boswell said that he would he would die of pestilence but that both Eata and Cuthbert would recover. This prediction was correct. Boswell died of plague in 661, Eata lived for more than another 20 years, and Cuthbert succeeded Boswell as Abbot of Melrose.

Boswell was buried at Melrose. It is rumoured that his relics were taken to Durham in the 11th century and subsequently lost.
Saint Boswell's feast day was assigned as 23rd February but has been moved to various dates including 8th June, 7th July and 9th September. The village of St Boswells in Scotland is named after him.
Saint Serenus the Gardener
Saint Serenus the Gardener, also known as Cerneuf, Serenus of Billom, or Sirenatus, was possibly born in Greece. He immigrated to Sirmium (now Mitrovica, a city in the Balkans) for a life of celibacy and prayer. He also hid to escape persecution.
A hermit, Serenus lived off a garden that he purchased and cultivated. He was known for his skills in horticulture.
There is a story that claims Serenus insulted a woman who was walking through his garden. The woman reported the insult to her husband, an imperial guard, who reported to Emperor Maxim. The Emperor had Serenus arrested. While exonerated of insulting the woman, Serenus was then discovered to be a Christian. Refusing to sacrifice to the Pagan gods, Serenus was beheaded.
Serenus is venerated in the Roman Catholic and the Eastern Orthodox churches, and the Church of Saint Serenus in Billom (a town in France) is dedicated to him.
......
This article is part of a series. If you have enjoyed reading this, please take a look at the others in the series (linked below) and look out for the next one.
August September October November December January
Reader insights
Be the first to share your insights about this piece.
Add your insights